Bailey's Irish Banana Cupcakes are a boozy sweet treat! Bailey's Irish Cream in the frosting and the ganache!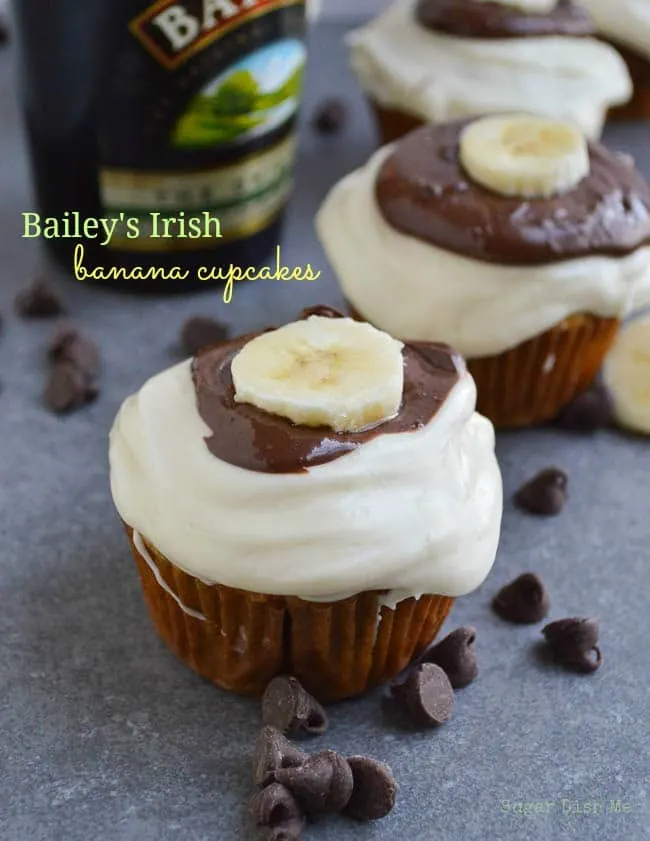 Today was my day to handle lots of annoying phone calls and general bookkeeping boring-ness.
I know, right? Blah.
But I got it all taken care of and everything was fine except I came to one very serious conclusion: I really can't stand the term "boyfriend". Especially in reference to my significant other. No one takes us seriously. There has got to be a better way.
You might have noticed that I refer to Chad on this blog pretty often, and always by his first name. I do this because there are seriously no words in the English language that encompass a serious but "legally" unofficial relationship. We share a home, we share our lives. We share finances and families and schedules. We parent together.
Chad and I function as a unit, just as most couples do, and our lives are intertwined in a pretty great way.
But technically he is my boyfriend. And "boyfriend" just doesn't really cover it.
Today, for instance, I was handling all this boring but necessary household stuff. You know, all those annoying phone calls that need to be made, but you just really don't feel like doing it, and then you put it off, and one call turns into 15?
Like random charges that appear on phone bills and requesting itemized statements from the doctor's office and then pausing to internet shop for spring shoes at Target because you realize that it's almost 70 degrees and you have nothing cute to put on your feet … you get the point, right?
Right.
So I, the notoriously terrible liar, make these phone calls and get tripped up by the girlfriend card every single time.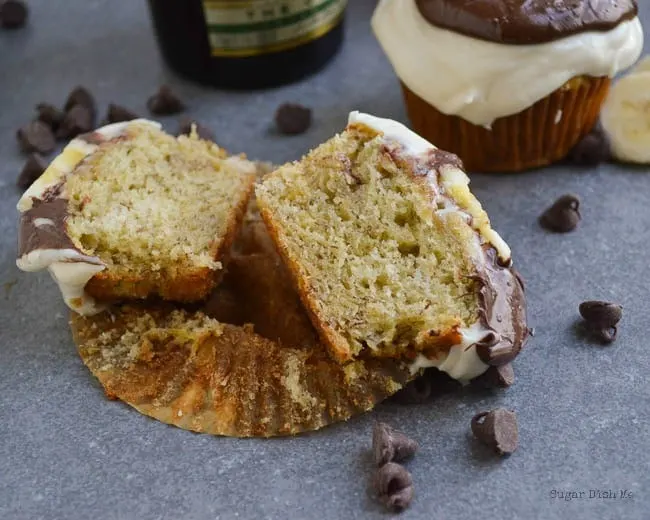 The conversations go like this:
Company Representative:"Can I have your full name please?"
Me: "Uhm… well my name is Heather but the name on the account is Chad. Here let me be super helpful and give you the account number. And yes I can verify all of the important I-am-not-an-identity thief things." (Note— why will these people not take money from me without the third degree? Like what if I was just a secret millionaire and I wanted to go around paying people's bills? That can't actually be a crime, right?)
Company Representative: "And what is your relation to Chad, ma'am?"
Me: (I swear they get me on this question every. single. time. And I know it's coming!!! So annoying.) "I'm his uh… er… I'm his girlfriend."
In that second I go from a thirty-two-year-old grown up that handles all the grown up things to a gum popping seventeen-year-old that needs a permission slip for life.
And then the wall goes up.
They tell me every single time that they are sorry, but they can't tell me anything blah blah blah. And in my head I'm screaming, "I already know all the answers!! I don't need you to tell me anything!! Just help me! Okay?!"
I know in my head that I could just lie. I could drop the big "wife" bomb and Company Representative is probably never gonna know the difference. It's not like she's gonna put me on hold and try to Google a marriage license. But it's just too big, you guys.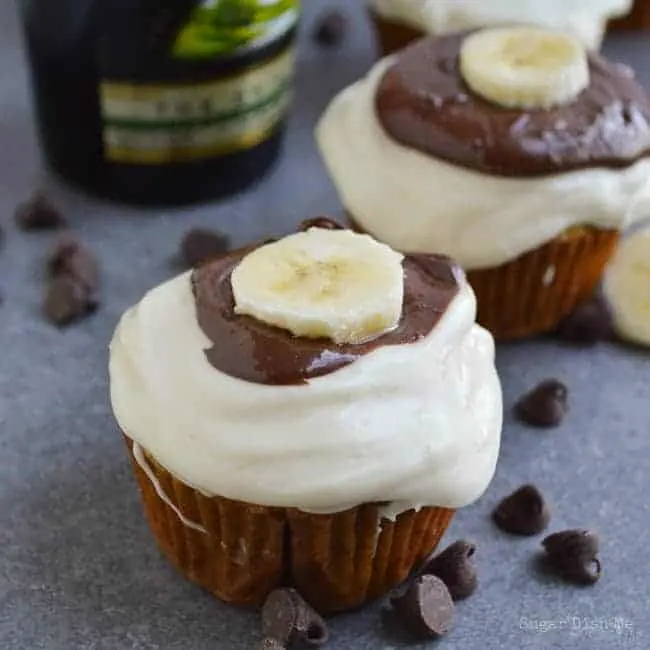 I can't do it.
I can't even tell the tiniest fib about being married or even engaged (can any of you say the word fee-yon-say and take yourselves seriously? I mean, we're not engaged– I couldn't lie about that to a stranger either– but when you use that word do people behave as if you have a grown up relationship?).
Someone get me Goldie Hawn's phone number, please? I have so many questions.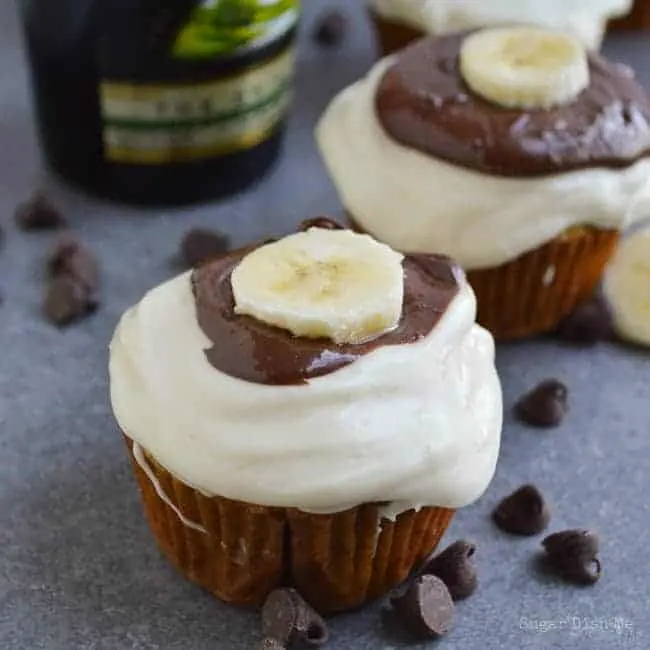 Yield:

12
Bailey's Irish Banana Cupcakes
Bailey's Irish Banana Cupcakes are a boozy sweet treat! Bailey's Irish Cream in the frosting and the ganache!
Ingredients
For the Cupcakes:
1/2 cup unsalted butter, melted and cooled
3/4 cup granulated sugar
2 large eggs
4 medium very ripe bananas, mashed
1 teaspoon vanilla
1 1/2 cups all purpose flour
1 teaspoon baking powder
1/2 teaspoon baking soda
1/4 teaspoon salt
For the Frosting:
1 (8 ounce) package cream cheese, softened
1/2 cup unsalted butter, softened
1- 1 1/2 cups powdered sugar, sifted
1/4 teaspoon salt
1 teaspoon vanilla
2 tablespoons Bailey's Irish Cream Liqueur (plus more if needed to reach desired consistency)
For the Ganache:
2 tablespoons Bailey's Irish Cream Liqueur
1 tablespoon heavy cream
1/2 cup semi sweet chocolate chips (or about 6 ounces of good melting dark to semi-sweet chocolate)
Instructions
Preheat the oven to 350. Line a standard muffin pan with paper liners.
In a large bowl whisk together the melted butter, sugar, and eggs. Add the bananas and vanilla and then mix until combined.
In a medium bowl whisk together the flour, baking powder, baking soda, and salt.
Stir the dry mixture into the wet a little at a time.
Divide the batter evenly between the 12 prepared muffin cups.
Bake for about 20 minutes, or until a pick inserted into the center comes out clean.
In a large bowl beat together the cream cheese and butter until whipped and smooth. Beat in the powdered sugar (one cup to start, adding more late on to reach the desired consistency if necessary), starting on low and slowly increasing the speed to medium until it's incorporated.
Add in the salt and vanilla. Beat for about a minute.
Then beat in two tablespoons of the Bailey's Irish Cream until smooth. Add more powdered sugar to thicken if necessary.
Frost the cooled cupcakes.
In a small saucepan heat the remaining 2 tablespoons of Bailey's over medium heat. Add the chocolate chips and stir frequently until melted. Spoon the Bailey's flavored chocolate over each frosted cupcake or dip each cupcake top in to coat.
Let the chocolate cool before serving- you can refrigerate the cupcakes to speed this process a little.
Recommended Products
As an Amazon Associate and member of other affiliate programs, I earn from qualifying purchases.
Nutrition Information:
Yield:
12
Serving Size:
1
Amount Per Serving:
Calories:

480
Total Fat:

24g
Saturated Fat:

14g
Trans Fat:

0g
Unsaturated Fat:

8g
Cholesterol:

80mg
Sodium:

221mg
Carbohydrates:

60g
Fiber:

2g
Sugar:

43g
Protein:

4g
Quick note on these cupcakes: I used
Martha Stewart's Banana Cupcake Recipe
and adapted the method just slightly.
It's a really simple recipe and they always turn out full of banana, moist and delicious BUT!!!! If you follow her original recipe
do not
bake those babies for the called for 25 to 30 minutes!! It dries them out. Please do yourselves a favor and check them at 18 to 20 minutes. That is plenty. I also like to bake my cupcakes at 325, but my oven is a zillion year old freak of kitchen appliance so take that with a grain of salt.
Love boozy desserts? I have plenty.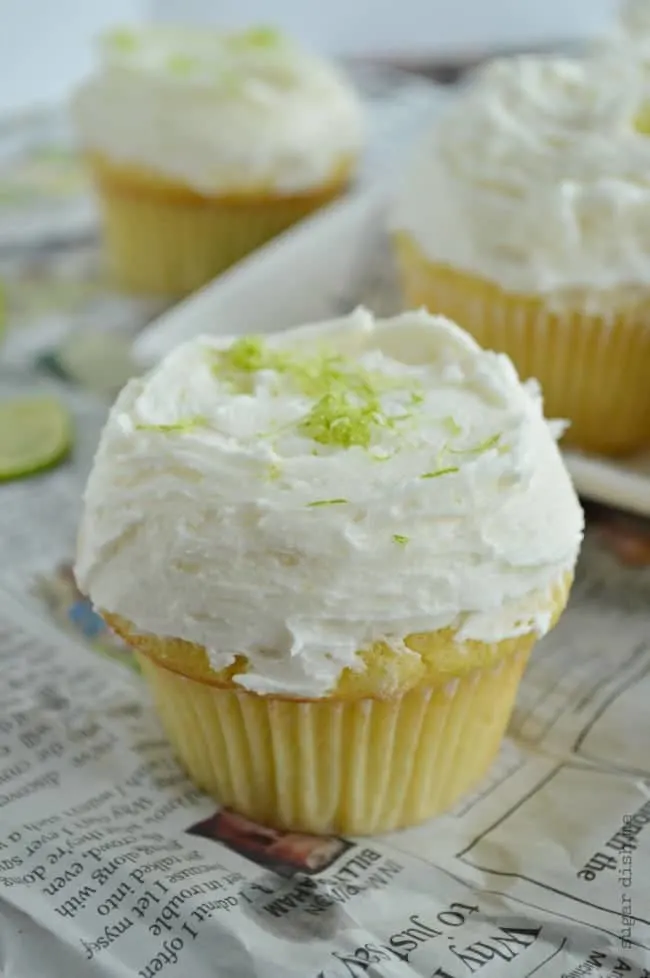 Tequila Lime Cupcakes with Margarita Buttercream
Bourbon Caramel Apple Shortcakes