A few weeks ago I promised to organize a giveaway if we could get the "likes" on Sugar Dish Me's Facebook fan page up over 100. You guys held up your end of the bargain and now, with the help of Abe's Market, I'm going to hold up mine.
Yay!!! Free stuff!
I teamed up with Abe's Market for Sugar Dish Me's very first giveaway.
Abe's Market is an online marketplace for great, green, natural products. They offer everything from skincare to home goods to food stuffs. Their site offers products that are good for you AND good for the environment (two things that are also very important to me) from a variety of vendors that share their philosophy. I picked out a few of their products to try for myself, you know, so I could give you an educated evaluation on the kinds of stuff included in an Abe's Market haul. My job is really hard sometimes.
With Valentine's Day in mind I ordered a sampler of Montezuma's truffles. If you read here with any regularity you might have noticed that these chocolates are pretty much ALWAYS for sale in the side bar of my page. There is a reason for that you guys. It's because they are straight up amazing. This sampler had 2 Peach & Passionfruit truffles and 2 Hazelnut & Lime. I was nice enough to share with Chad and between the two of us we really couldn't decide which we liked better? Lime goes surprisingly well with hazelnut. I feel a cupcake coming on.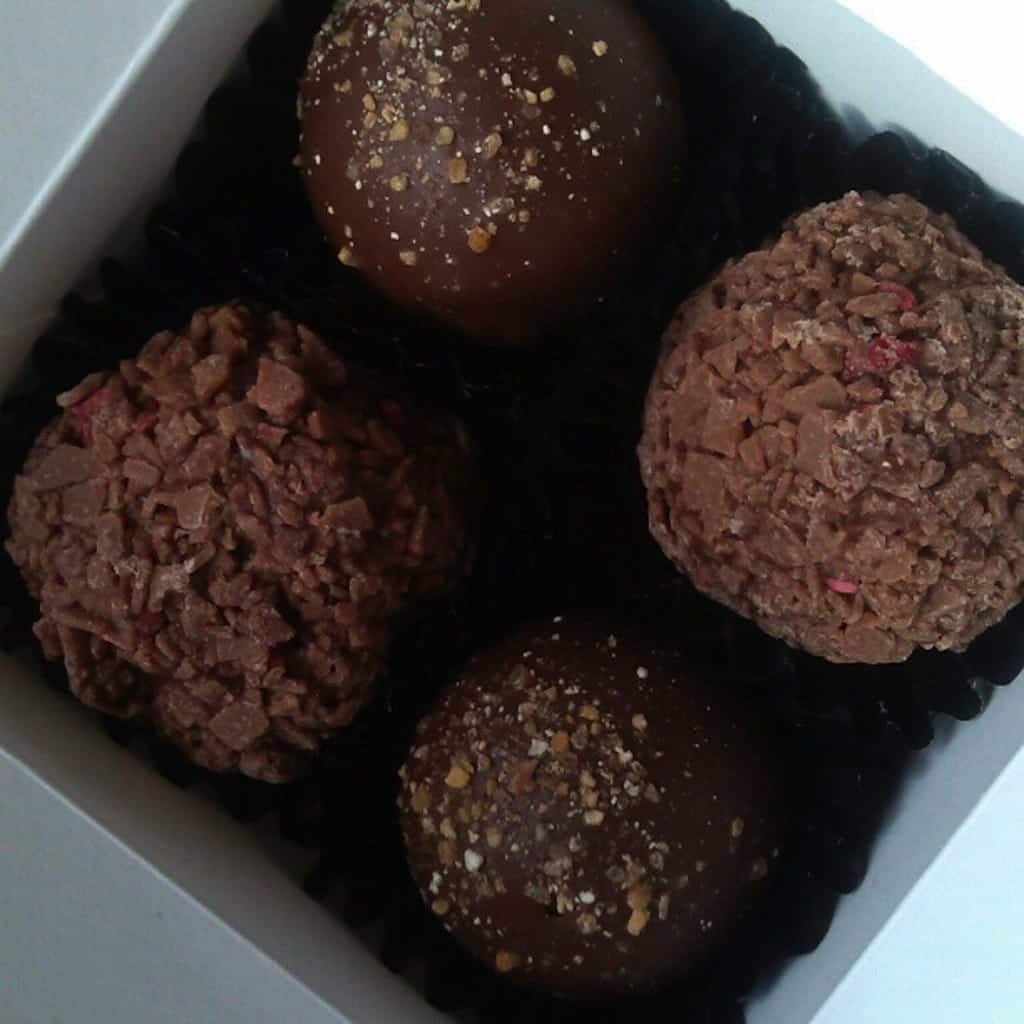 With limes in mind: One of the things I was most excited to receive was this little lime cutting board.
This gorgeous little piece came from Gowanus Furniture in Brooklyn, NY. Each one is handmade, so they are all different. I've been looking for new cutting boards. Mine have had it. So I ordered this itty bitty one, just to try these out. I was basically seduced by the cuteness of a lime cutting board (it made me want to set up a bar and make a whole bunch of margaritas on the rocks with salt- which can never be a bad thing) and an artisan product. PLUS when it arrived my invoice included a hand-written note from Pete. I have no idea who Pete is but I really dig that he took a minute to scribble out a note to thank me for my order. I will definitely be back for more of these.
Of course I ordered some girly stuff- I wanted to get an idea about the natural health & beauty product selection that was offered. This time of year I can never have enough lip balm, and beeswax is always my absolute favorite. This Beecause beeswax lip balm was super cheap and soothed my lips immediately. It went on great over and under lipstick and was full of that cooling sensation that makes dry skin feel happy. No weird flavors added either. Loved it.

Since I basically live in the kitchen and for 50% of the day my hands are submerged in dishwater I need repair therapy in my world. This hand salve goes on at bedtime and makes your hands silky smooth. The lavender scent is all kinds of aromatherapy relaxing and I don't have any more of those painful snaggy cuticles that hurt like cah-razy. This stuff works. Bonus: the label says "apothecary" on it and I really like that word.
I Saved. The Best.For Last. Coop's Handmade Hot Fudge.
When Abe's Market gave me the go-ahead and told me to pick out some products to share with you guys this was the very first thing that went into my shopping cart. Let's start with this super cool wax covered lid that is made to look like drippy hot fudge. Why is this jar so cute?
The best part: NO high fructose corn syrup, NO gluten, NO preservatives, NO artificial anything. This is the most amazing hot fudge I have ever had. And I promise I'm not just saying that because they gave it to me. I am a hot fudge sundae kinda girl and this stuff was perfectly thick, rich, and so so CHOCOLATEY. I'm serious. Coop's has earned a permanent place in my pantry— don't be surprised if it shows up in a few recipes.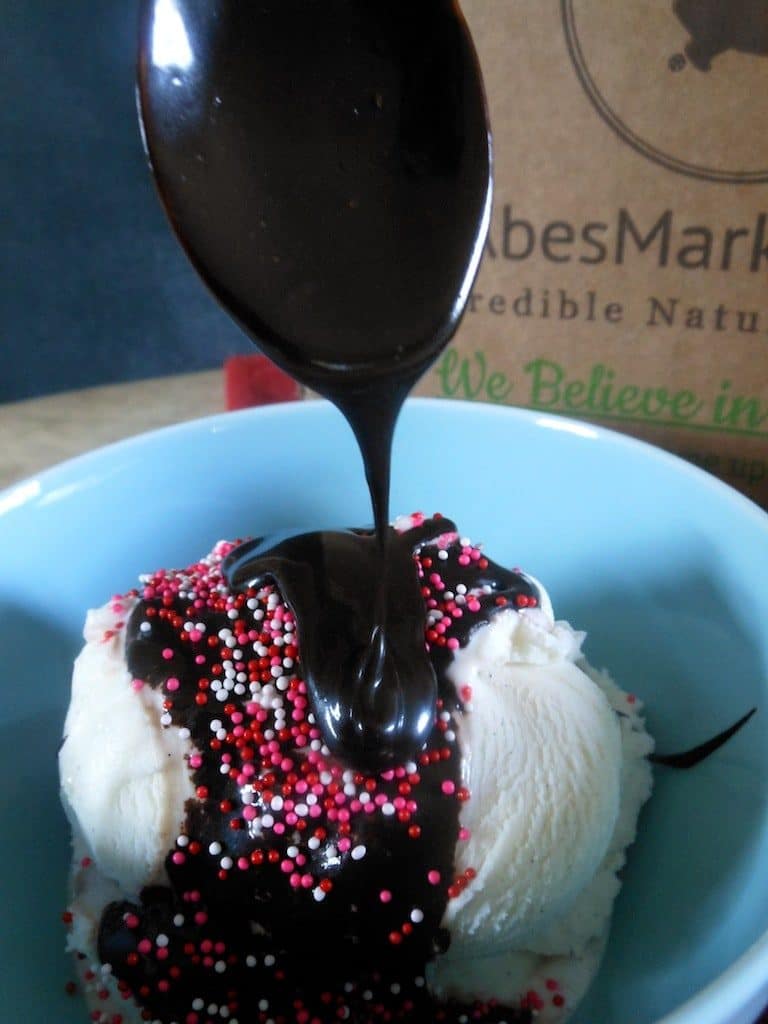 For the Giveaway!!!: One reader will receive a $40 gift card for Abe's Market! The gift card is good for ANY of the products available on the Abe's Market website- Valentine gifts, kitchen wares, health and beauty, any of the things you've seen here today- there are SOOO many cool things.
To enter the giveaway, using Rafflecopter just leave a blog comment below in response to the first question. Then follow the prompts for additional entries.
a Rafflecopter giveaway

This giveaway is only open to residents of the continental U.S. because of Abe's Market shipping capabilities.
International readers– know that I adore you and I'm sorry about that.
***You should know that though I have been compensated with product for this post that all the ideas and opinions expressed here are my own. And I'm super excited to share!***