There is HEALTH squished into these muffins.
Since it's January and I know you guys want healthy things in your lives. I want healthy things in my life, too. But also chocolate. It's a balancing act.
Muffins help me walk the line. Feels like a cupcake. Fills like oatmeal. Annnd there's fruit. It's good stuff.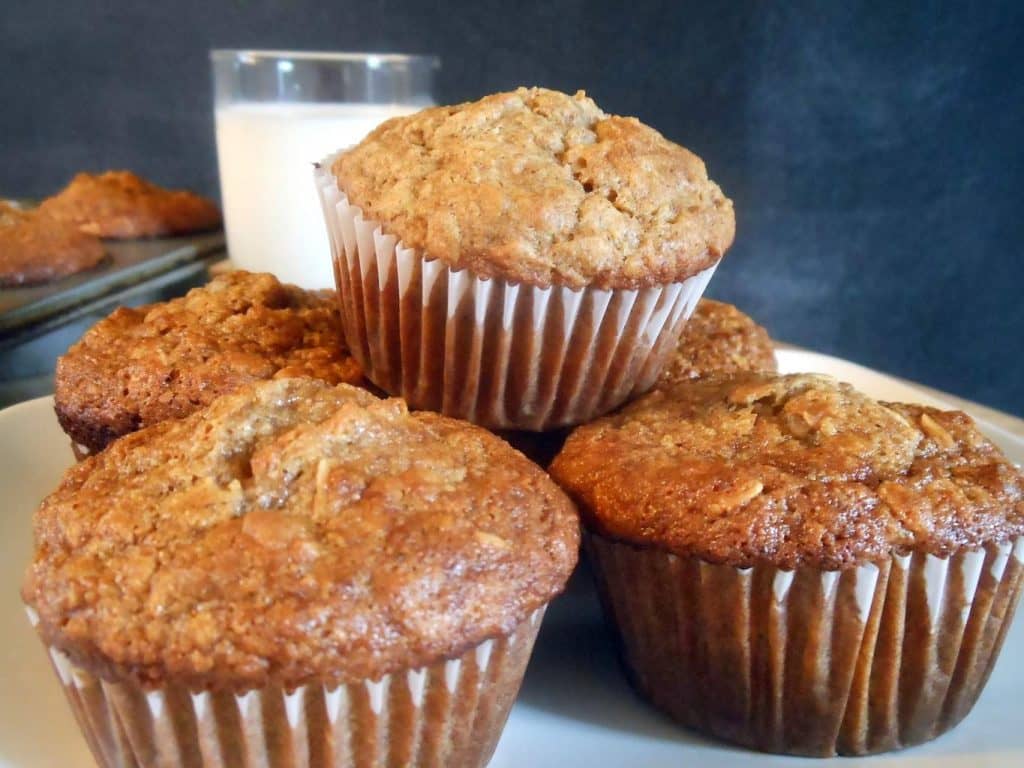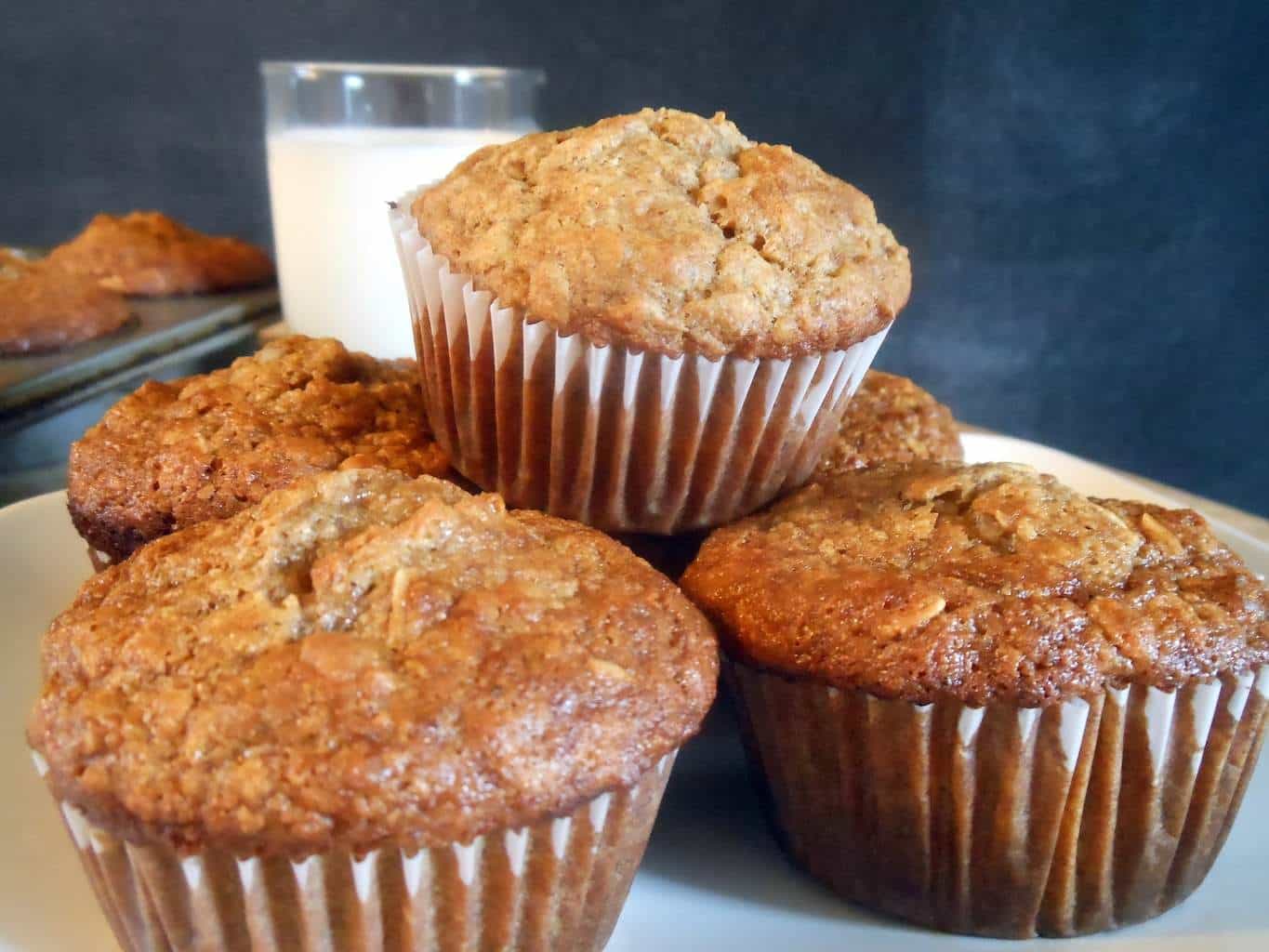 Baking muffins keeps me from baking cookies. Cookie dough is dangerous.
So listen. I bought eggnog before Christmas with every intention of making some seasonal lovely eggnoggy cupcakes to celebrate the holidays. If you follow here on the regular (do you? I hope you do) you know that didn't happen. Annnnd it seemed kind of silly to crank out eggnog stuff when you actually CAN'T FIND IT ANYWHERE.
But.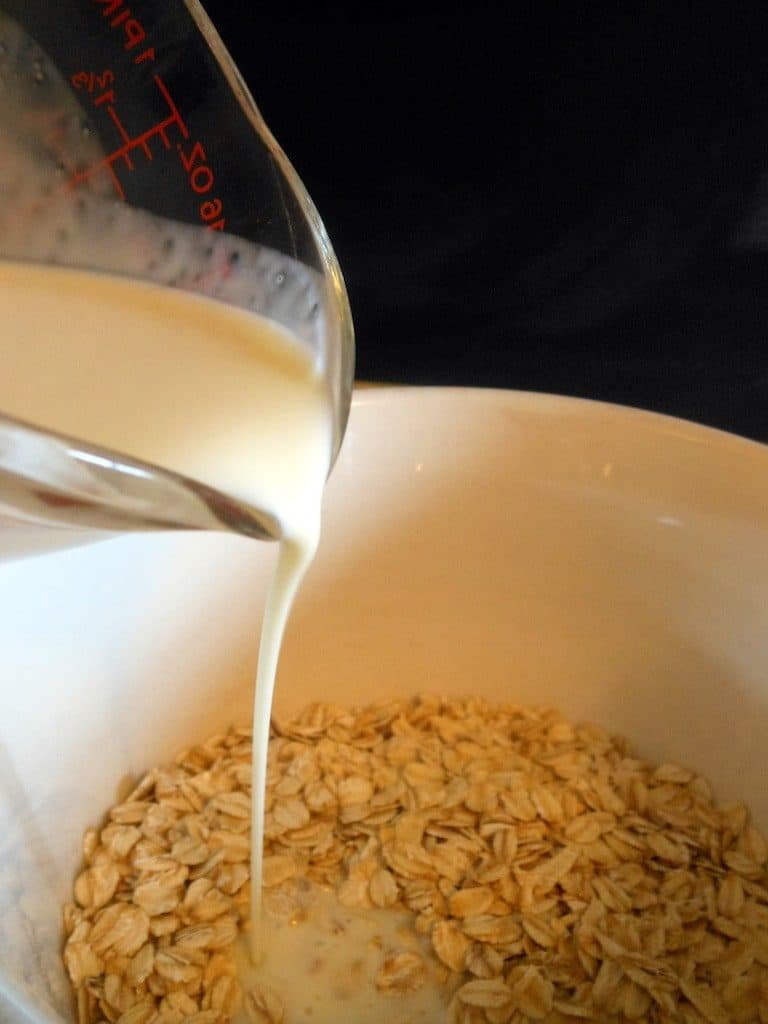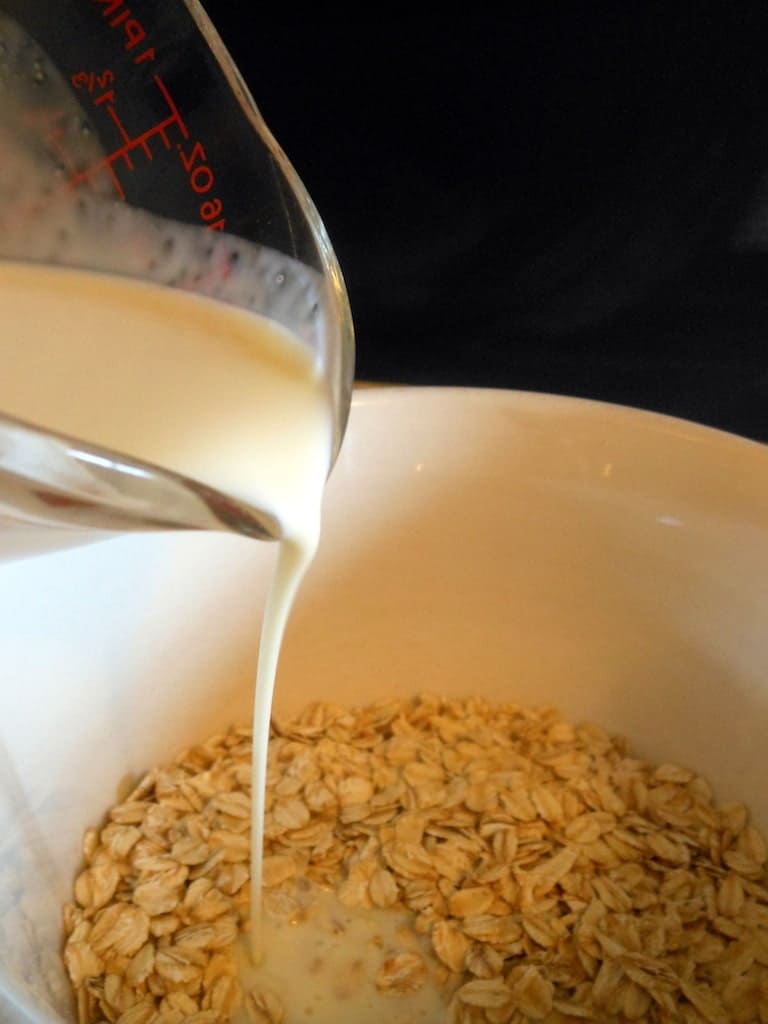 If you have leftover eggnog in your fridge and have no idea what to do with it because holiday festivities have been replaced with cleaning and organization and responsibilities and gray skies and January… use it here.
Can you tell I'm still kind of bummed my month-long Christmas party is over? Well I am. January is extra boring and has zero sparkle.
Vanilla Spiced Eggnog was completely super in these banana oatmeal muffins though. Not sparkly but definitely great.
Better than great.
I think new adjectives are in order for 2013. Fun fact: all the adjectives for the word great have to do with stuff being humongous or gigantic. The eggnog makes these muffins stupendous.
Okay, but if you don't have a weird carton of eggnog lurking in the refrigerator then it's fine because buttermilk would be great colossal (I am a fat-free buttermilk lover. Get some.). If you've neither of those, use milk. Or make buttermilk with vinegar. Do you know that trick? It's a handy one.
These health-full little muffins were crowd-pleasers; the boys were all over them after school. Chad scarfed down a couple while he waited for dinner. They were egregious. How's that for a word.
Muffins: how to have your diet cake and eat it too. Yes.

Banana Oatmeal Muffins
Ingredients
1¼ cup old fashioned oats
1 cup fat free eggnog OR fat free buttermilk OR low fat milk
¾ cup whole wheat flour
¾ cup oat flour
½ cup brown sugar
2 teaspoons baking powder
1 teaspoon baking soda
1 teaspoon cinnamon
½ teaspoon nutmeg
¼ teaspoon salt
1½ cups mashed ripe bananas (about 3 bananas)
1 egg lightly beaten
⅓ cup sunflower oil***see note***
½ cup walnuts, chopped
Instructions
Pre-heat the oven to 400. Line a muffin pan with paper liners.
In a medium bowl mix together the old fashioned oats and the eggnog or buttermilk. Set aside.
In a large bowl whisk together the wheat flour, oat flour, brown sugar, baking powder, baking soda, cinnamon, nutmeg, and salt.
Make a well in the center of the flour. Gradually stir in the mashed bananas, oatmeal mixture, and the egg.
Stir in the oil.
Fold in the walnuts.
Fill the prepared muffin cups to about ⅔ full and bake for 16-20 minutes.
Notes
You can replace the oil with applesauce to up the health-factor!
Adapted from my
Cranberry Coconut Banana Oat Muffins