I think spring break is starting in some places around the country. Over here they make us wait until the week after Easter, but Tanya and I still put this one together with having kiddos home in mind. Vacation weeks are tricky in this house. No school kind of steals away the structure and there are definitely days that peanut butter crackers seem like a great plan. For me, having a few ideas, some semblance of a plan, keeps us on track (read: not doing dishes at 10:30 p.m.).
MONDAY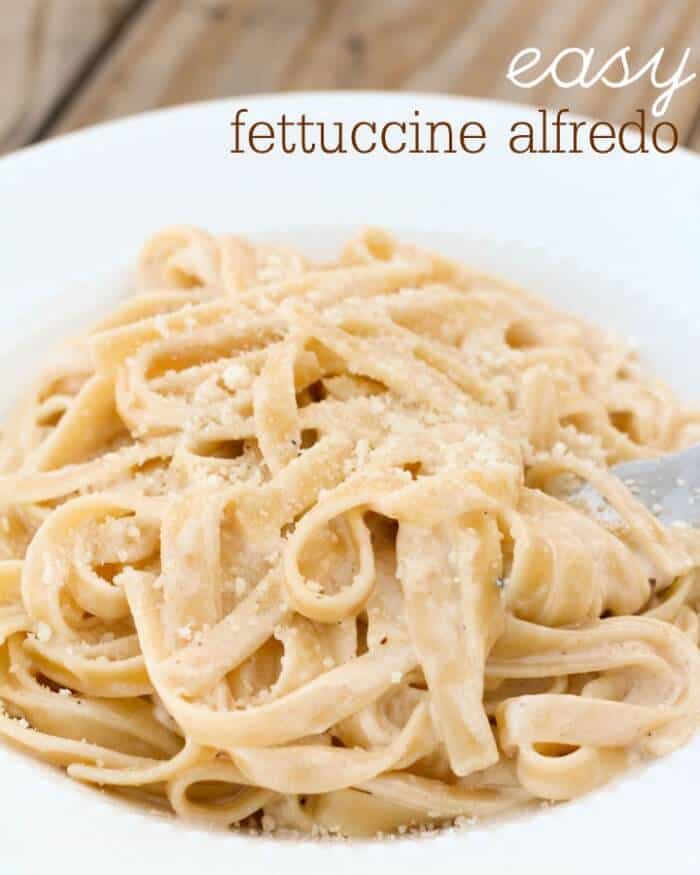 Fettucine Alfredo from Lil Luna – Put the jar down. Have you ever made Homemade Alfredo sauce? It's crazy simple and is totally incredible. This plus a simple salad = Monday happiness.
TUESDAY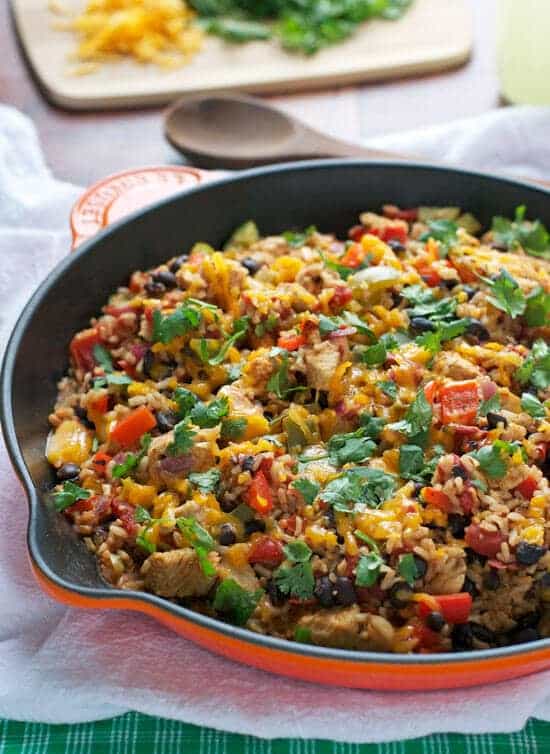 Spicy Ranch Chicken-The Law Student's Wife – This one-skillet meal is loaded with flavor and reminds me of tacos, which we all know will always be one of my must-have weekly favorite things. Plus ranch makes my oldest kid like over-the-moon happy.
WEDNESDAY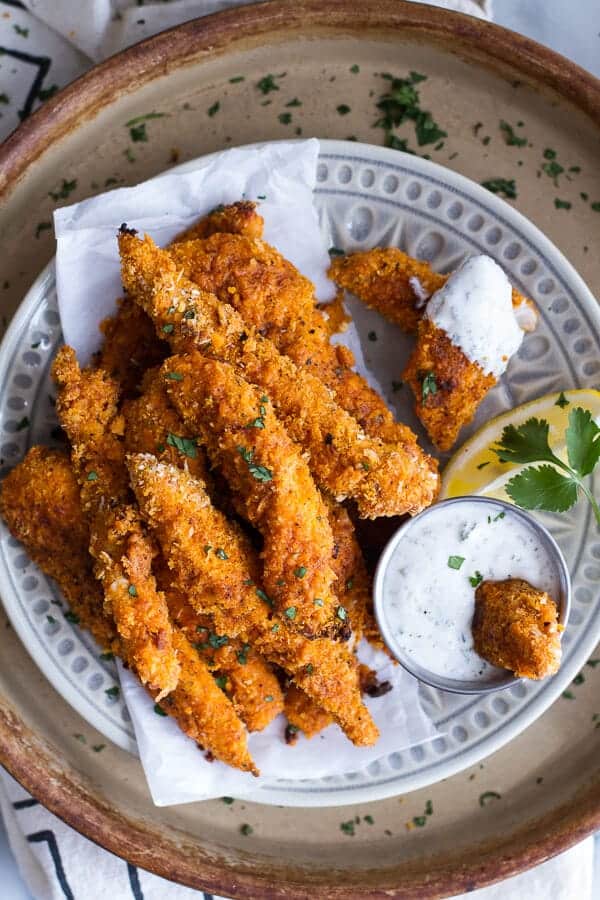 Black Rub Chicken Fingers from Half Baked Harvest – Chicken fingers!!! I can't even get over how golden and crunchy and perfectly seasoned these are. CAN'T WAIT.
THURSDAY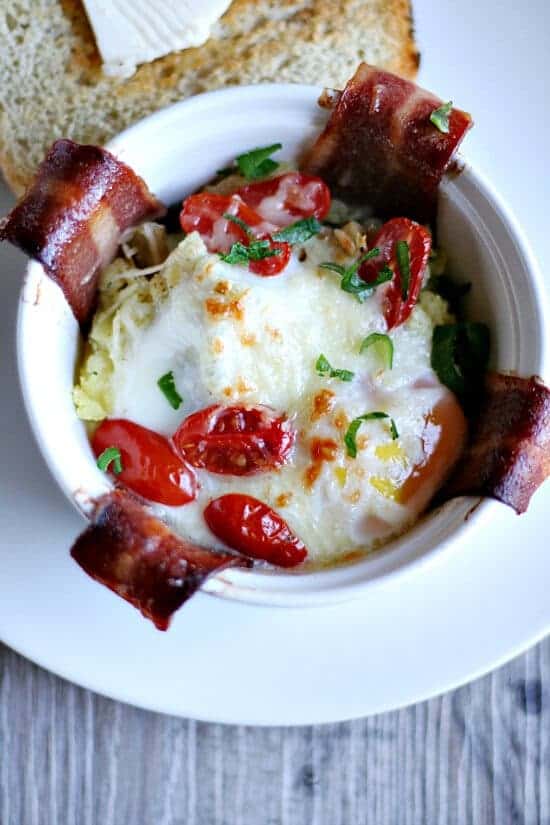 Ranch Smashed Potato and Baked Eggs from Heather's French Press – Bacon and eggs is not just for breakfast! This meal is easy and has everything. Potatoes, eggs, bacon, some vegetables — do it.
FRIDAY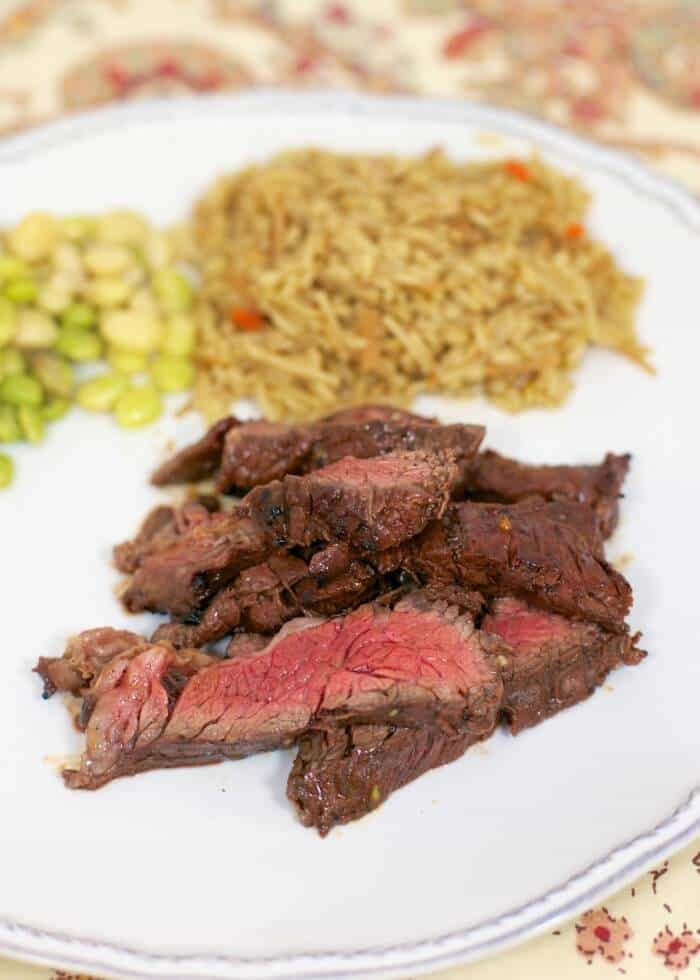 Sweet Heat Steak Marinade from Plain Chicken – Mmmmmmmm. Sweet and spicy together? So good. This steak marinade is really easy and then you can pan fry, broil, or , wait for it… GRILL your steak.
SATURDAY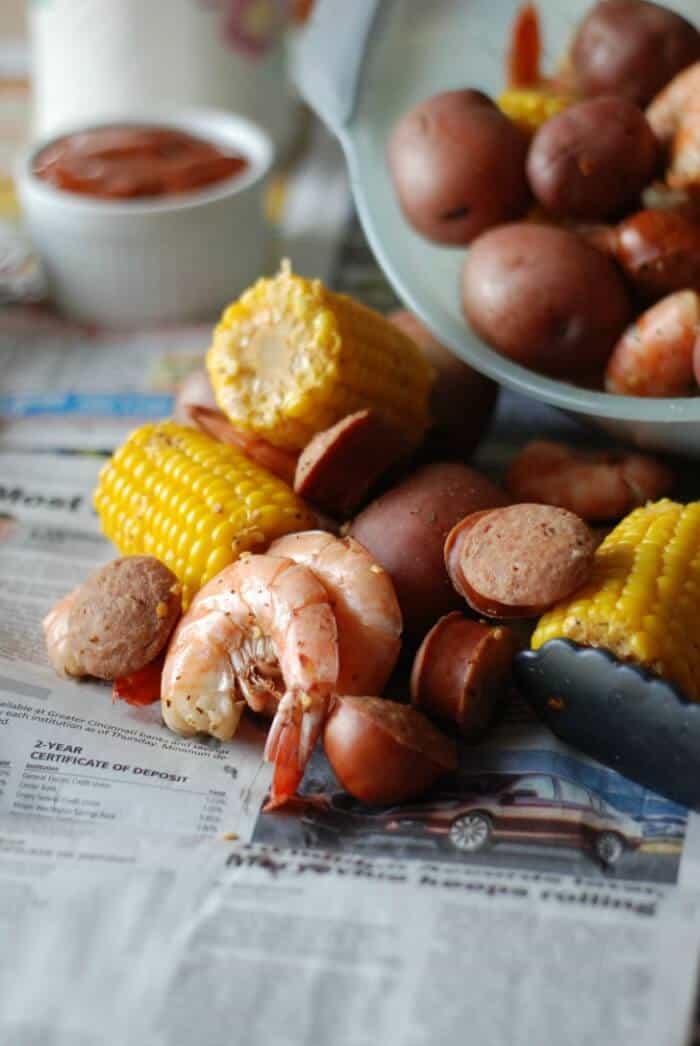 Shrimp Boil from Lemons for Lulu – This meal makes me feel like cajun, southern, Louisiana-style things. Would you be mad if I told you I'd be enjoying this one with sweet cornbread? The midwest girl in me can't handle the southern savory. But I can totally handle shrimp and corn and potatoes.
SUNDAY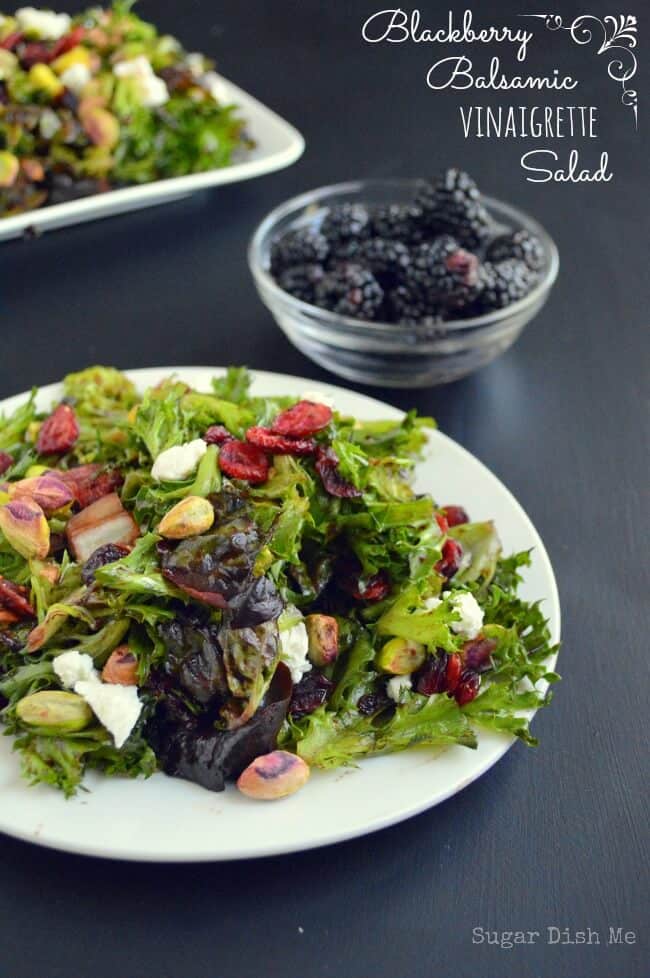 Blackberry Balsamic Vinaigrette from Sugar Dish Me –Keeping it simple and fresh with a light salad tossed in sweet and tangy homemade vinaigrette. Need something more substantial? Top it with a little grilled chicken. Or shrimp?! This would be delicious with shrimp.
WHAT'S FOR DESSERT?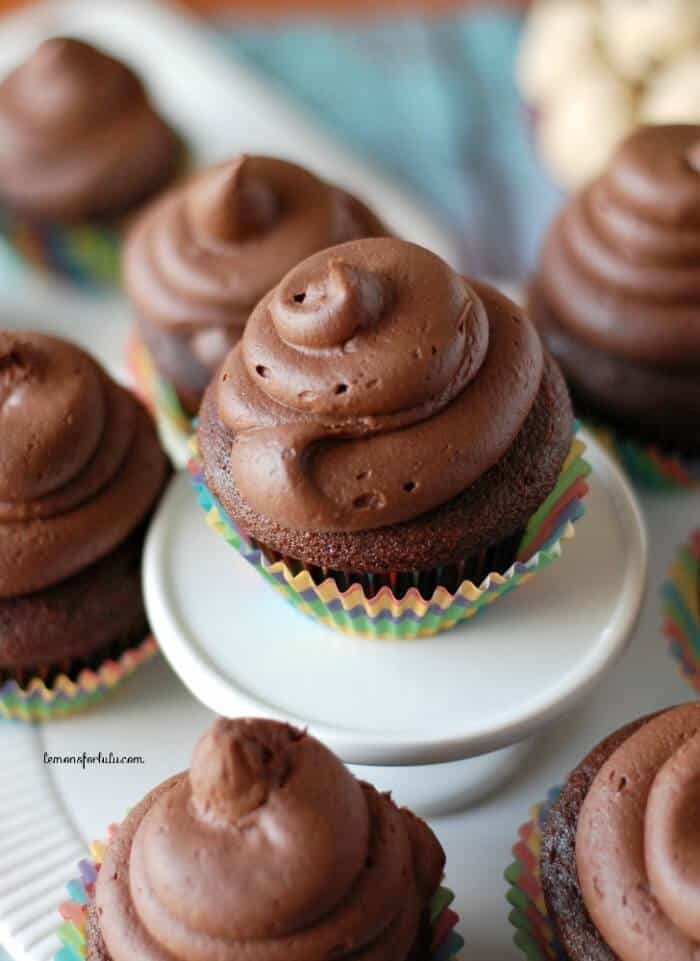 Chocolate Chip Cookie Dough Mocha Cupcakes – Lemons for Lulu – Delicious chocolate cupcakes with a hint of coffee flavor stuffed with edible [eggless] cookie dough!
For even more meals, ideas, and seasonal treats check all our past meal plans! Click the logo below for tons of good ideas.

Still hungry for dinner ideas? Follow us on Pinterest to keep new, awesome recipes coming your way.
Follow Sugar Dish Me's board Healthy & Delicious on Pinterest.


Sugar Dish Me
Follow Tanya Schroeder @lemonsforlulu.com's board Cup O Cakes on Pinterest.


Lemons For Lulu