This week starts off with Cinco de Mayo and ends with Mother's Day. So busy!!!
Having an organized idea about what you'd like to feed yourself this week helps take the stress off (says the girl that flies by the seat of her pants). It's weird — no matter how much time I spend in the kitchen (which is A LOT) , I am always running low on creative meal ideas. That's why I love these posts every week! I assure you it's rare that I follow any of these well-laid plans to a tee. But I definitely look to them for inspiration and always end up trying a couple of things.
MONDAY
Shredded Beef Enchiladas via Cooking with Curls – THIS is food to celebrate with! Mexican is my favorite, and I am not sorry that I've made 2 kinds of tacos already this week. But these shredded beef enchiladas? Holy wow. Cue the margaritas, please.
TUESDAY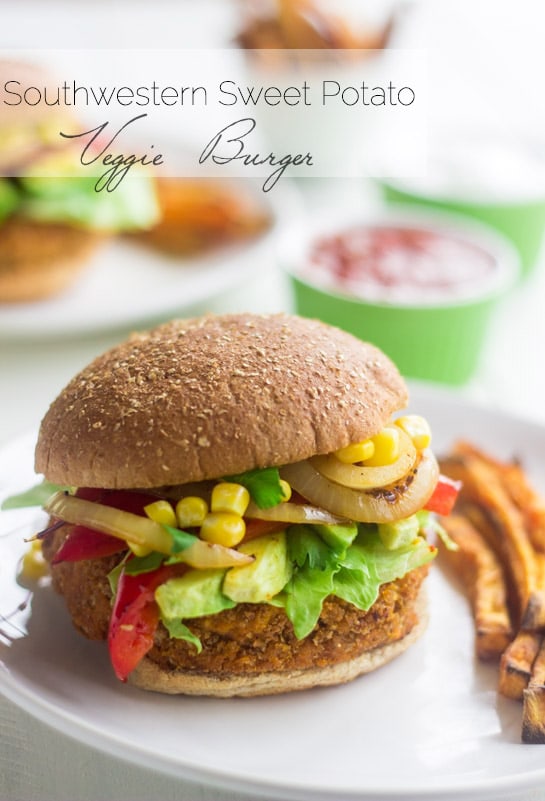 Mexican Veggie Burgers via Food, Faith Fitness – I love love love a good veggie burger! My sweet potato burger recipe is one of the most popular on my site and I was overjoyed when I found this beauty. So much color!!! Can't wait.
WEDNESDAY
Thai Chicken Satay Salad via Club Narwhal – Let me please introduce you to Amy, my serious blog crush. I mean… would you LOOK at this salad? She is a genius.
THURSDAY
Tortellini Lasagna Skillet via Lemons for Lulu – This is one of those photos that stopped me right in my tracks. Like I saw it, and then immediately knew I HAD to make it. Ricotta! Tortellini! SAUCE.
FRIDAY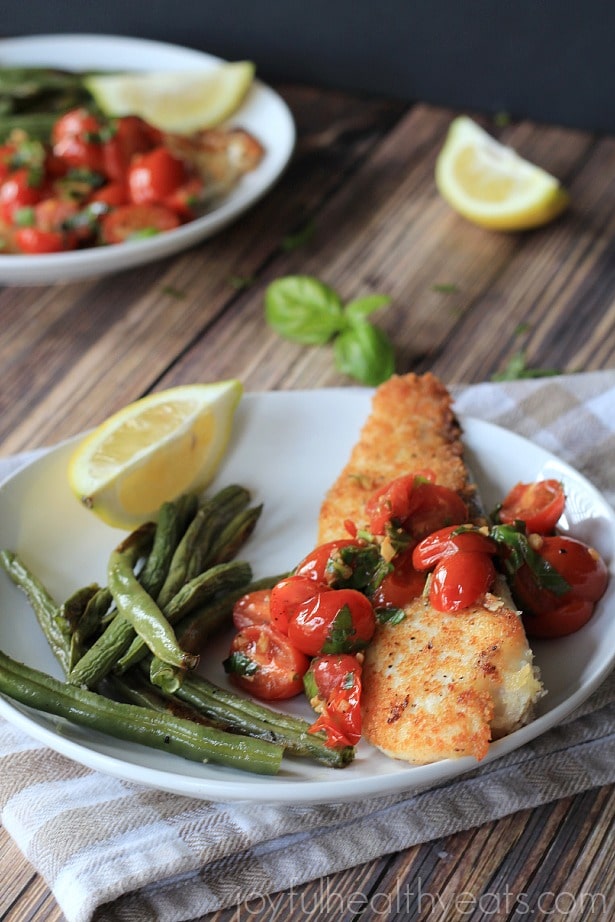 Panko Crusted Tilapia with Tomato Basil Sauce via Joyful Healthy Eats – I need to eat more fish. Fortunately, this recipe is just the ticket. Crispy, flaky, perfect tilapia filets are 9000 times better than any fish stick.
SATURDAY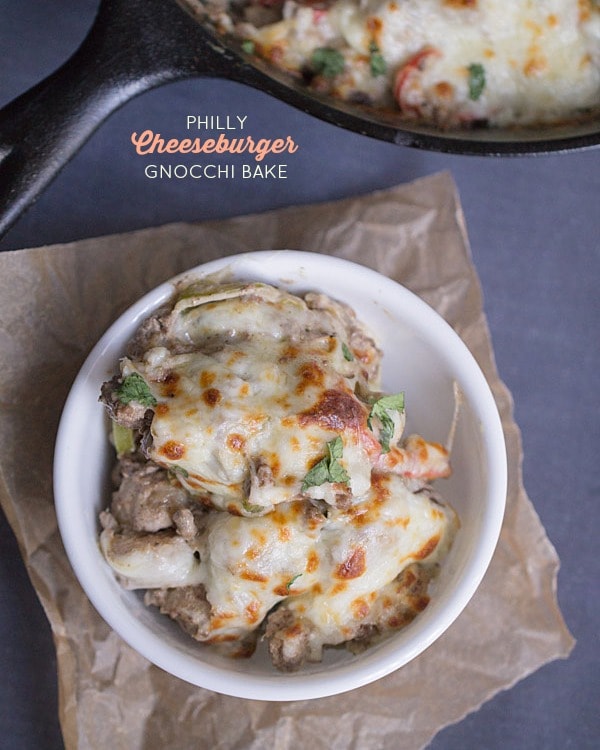 Philly Cheeseburger Gnocchi Bake via This Gal Cooks – Sooooo I wanted a cheeseburger. In a bowl/ With extra cheese. please. Also!!!! This recipe is lightened up if you can believe it.
SUNDAY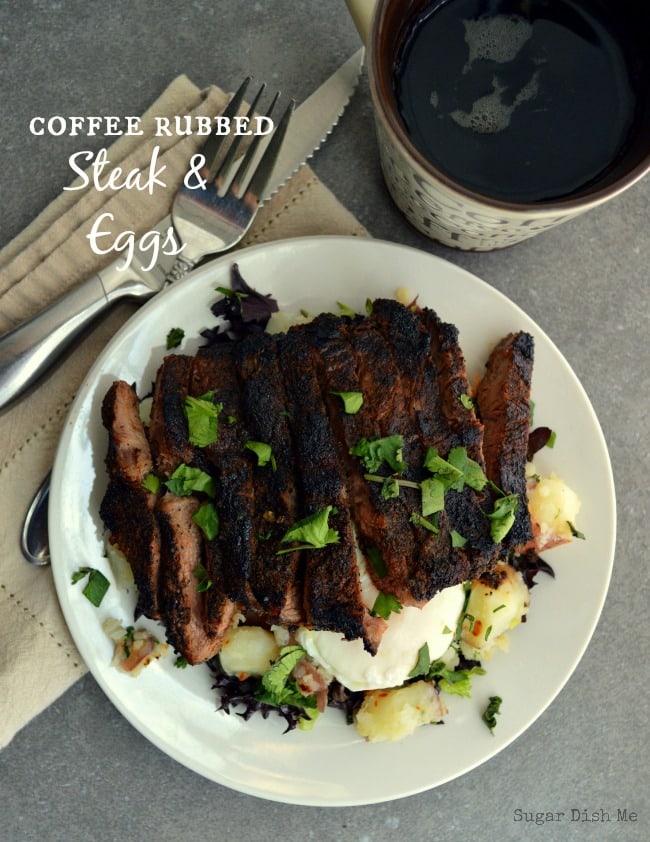 Coffee Rubbed Steak and Eggs via Sugar Dish Me – Spoil your mama with homemade brunch! As the resident coffee lover here, I have to say I would LOVE this.
DON'T FORGET DESSERT!!!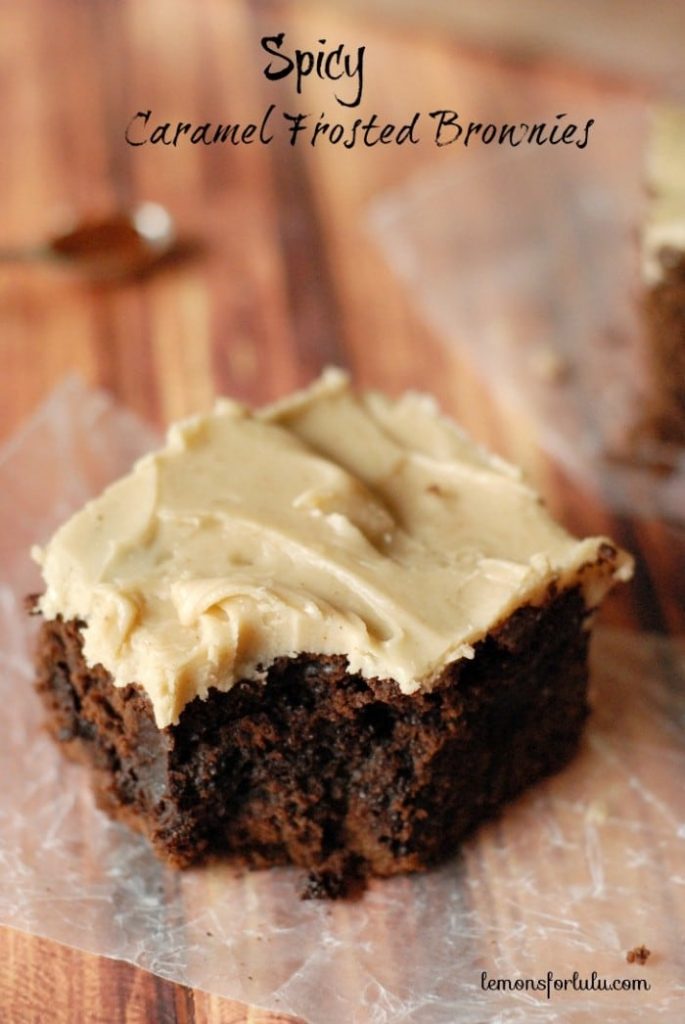 Spicy Caramel Frosted Chocolate Brownies via Lemons for Lulu: I am soooooo excited about this frosting.
You can find all our past meal plans by clicking the icon below….

And if that's not enough, you can always find us on Pinterest!
Follow Sugar Dish Me's board Tacos, Quesadillas, & Mexican-Inspired Meals on Pinterest.


Follow Tanya Schroeder @lemonsforlulu.com's board Bacon Me Crazy on Pinterest.