School's almost out here; school IS out in lots of places, and summer meals are really my favorite because we can be kind of lazy and lax. Dinner at 8 p.m. turns into the norm when the kids don't have a strict bedtime and it's too hot to cook. Lots of grilling and salads — love those summer meals!
MONDAY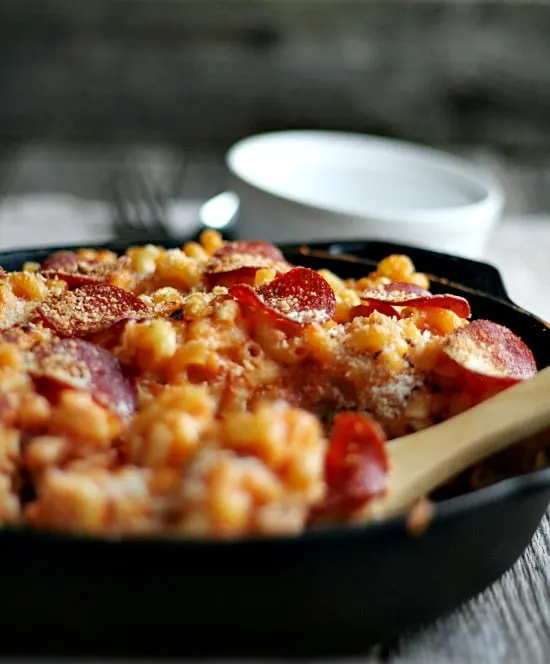 Skillet Mac n Cheese via Heather's French Press – A meal for the family to swoon over! My kids beg me to make mac 'n' cheese — I really don't make it much — so when I do, then I have to do it RIGHT. Cheese, pepperoni, oregano, and a skillet!

TUESDAY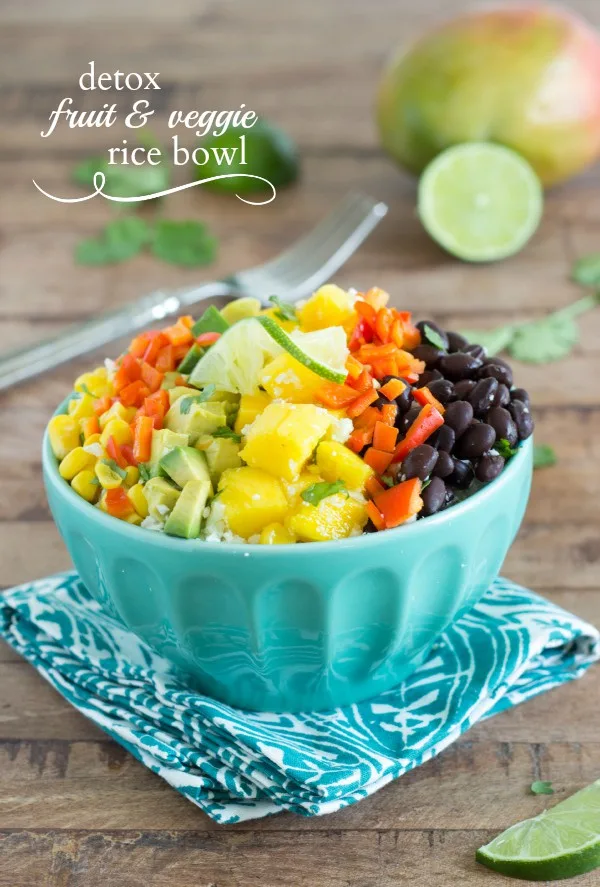 Detox Fruit & Veggie Rice Bowl via Chelsea's Messy Apron – I need this at least once a week. Fresh fruits, veggies, and a cilantro lime vinaigrette make for an awesomely fresh and filling meal. PLUS the "rice" is actually riced cauliflower. SO GOOD! And it's really easy.
WEDNESDAY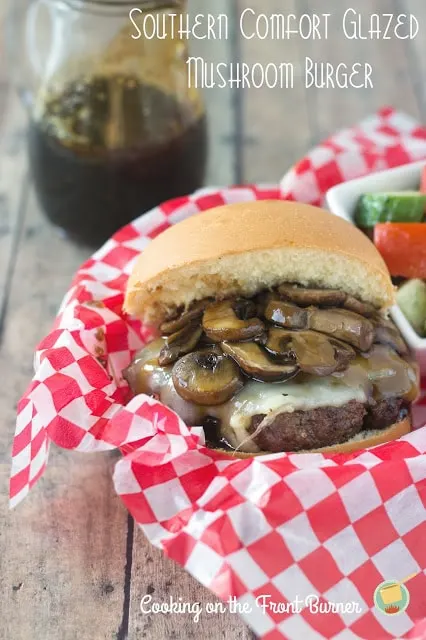 Southern Comfort Glazed Mushroom Burgers via Cooking on the Front Burner – When we visit our favorite local burger joint I am always torn between their Mushroom Swiss burger and trying something new. It's a classic combo you really can't beat. But Deb here went and added a Southern Comfort glaze. WOW!!! So excited to try this one!
THURSDAY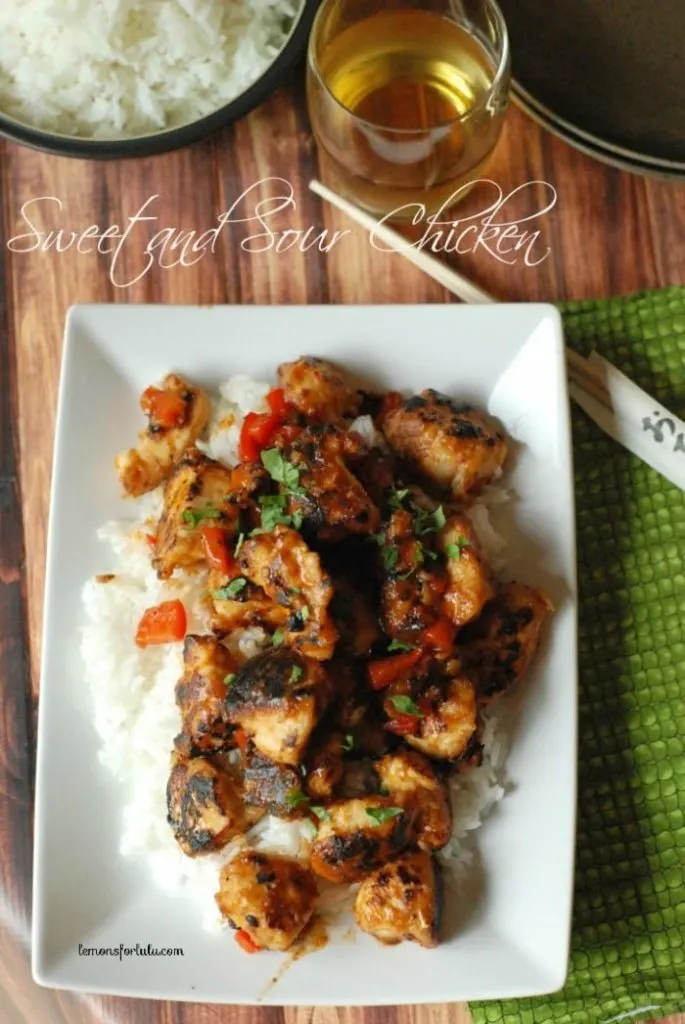 Sweet and Sour Chicken via Lemons for Lulu – Ohhhh my word. That fluffy rice. The tender chicken. THIS recipe goes way beyond take-out fake-out. This is one of those that makes your family look at you in awe – like as if you OPENED your own Chinese restaurant. Yes. It's like that.
FRIDAY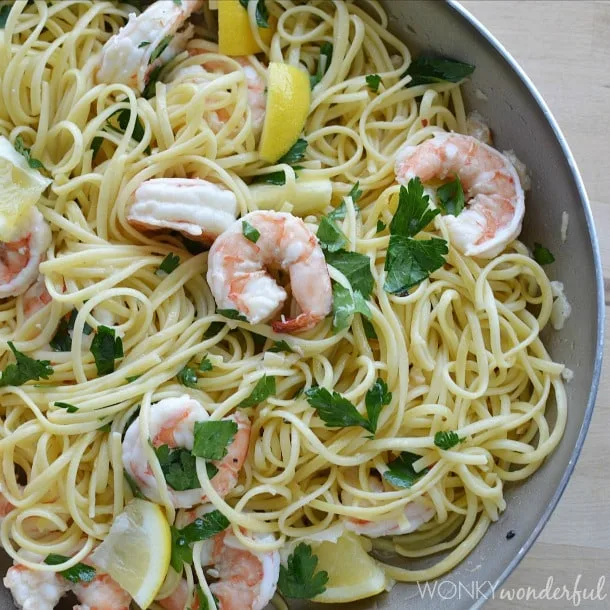 Shrimp Scampi Pasta via Wonky Wonderful – Nicole at Wonky Wonderful says that if she had to pick THE meal this pasta would be IT. Fresh shrimp, butter, lemon, garlic , parsley — look how pretty!!! And simple. Goooood stuff.
SATURDAY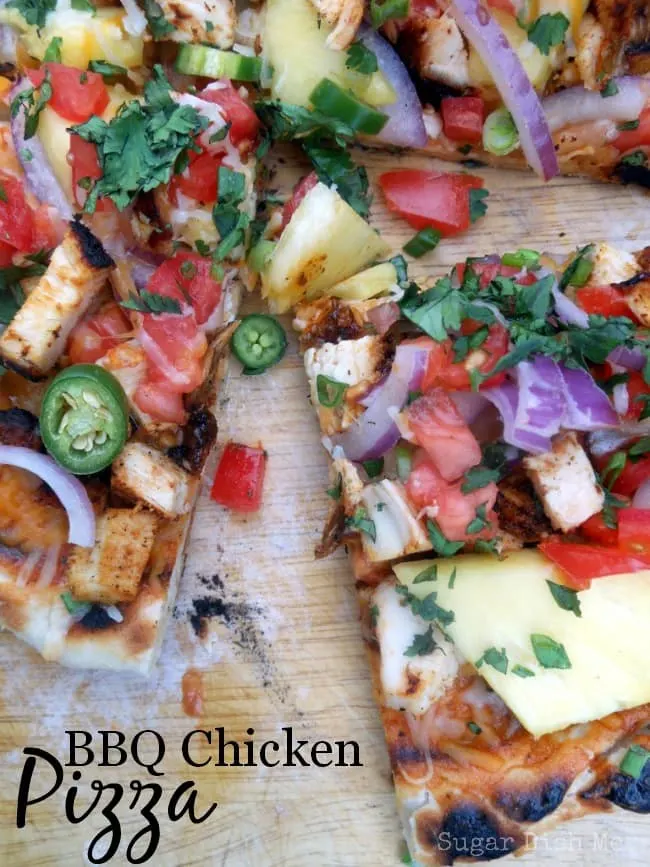 Grilled BBQ Chicken Pizza via Sugar Dish Me – I'm gonna let you in on a little secret: Saturday is my birthday. EEEEEK! We will be grilling chicken for sure — a new citrus-ey thing I'm working on for you, but this BBQ Chicken Pizza right here is one of my favorite things I have ever made EVERRRR. Plus you get two recipes here — one for the Best BBQ Chicken, and one for this knock-your-socks-off pizza. Celebrate with me!
SUNDAY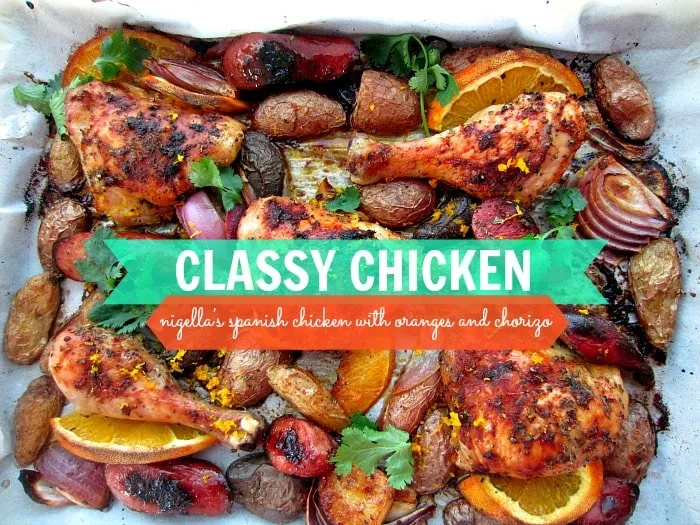 Classy Chicken via Club Narwhal – I love chicken dinners on Sunday! And this one from Amy is so colorful with the oranges, chorizo, and mini potatoes. Totally gorgeous.
SOMETHING SWEET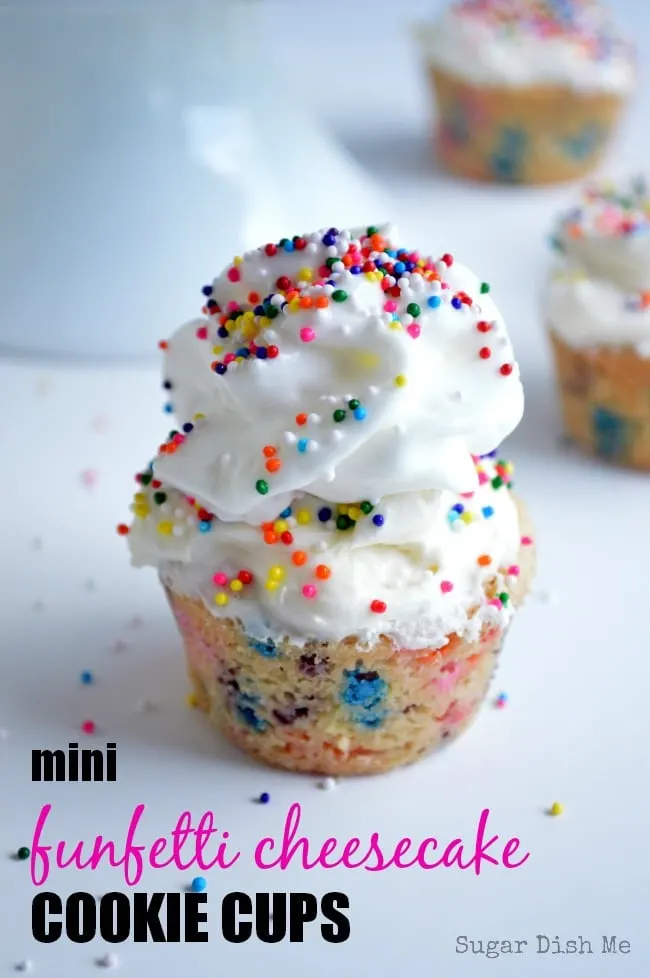 Mini Funfetti Cheesecake Cookie Cups via Sugar Dish Me – By now you all know how I feel about sprinkles, and cookies. And cheesecake. This is the best of all 3 worlds. So fun! And really easy to make.
You can find all our past meal plans by clicking the logo below…

And if you still need more, you can find us on Pinterest!
Follow Sugar Dish Me's board Summer Cookout on Pinterest.


Follow Tanya Schroeder @lemonsforlulu.com's board Lemons for Lulu on Pinterest.