We are more than 30 weeks in (we skipped a few meal plans here and made you guys figure it out on your own. Sorry!) to a 52 week year. What the what?! The sun is setting sooner, and the early mornings here have that distinct crisp in the air that I associate with standing at the school bus stop with new sneakers on. I have also been spending waaay more time in the kitchen, and totally bought a ceramic pumpkin porch decoration the other day. No worries. It's still in the closet. Anyway, I'm finding that meal planning is getting to be more fun with back-to-school just around the bend. This week has lots of goodies to offer!
MONDAY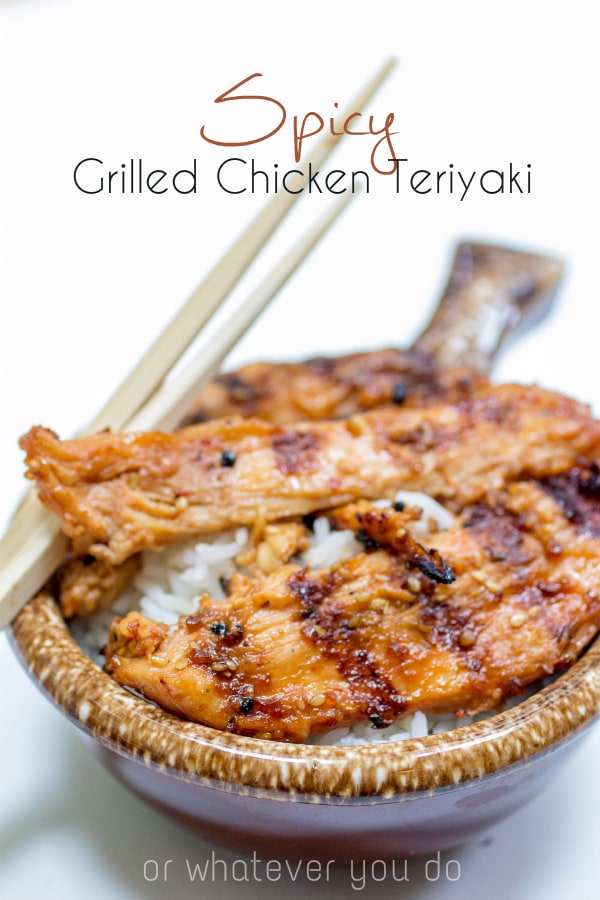 Spicy Grilled Chicken Teriyaki via Or Whatever You Do – 25 minutes to crazy delicious dinner!!! And a 10-minute marinade recipe I'll be using on everything. Pin This Recipe
TUESDAY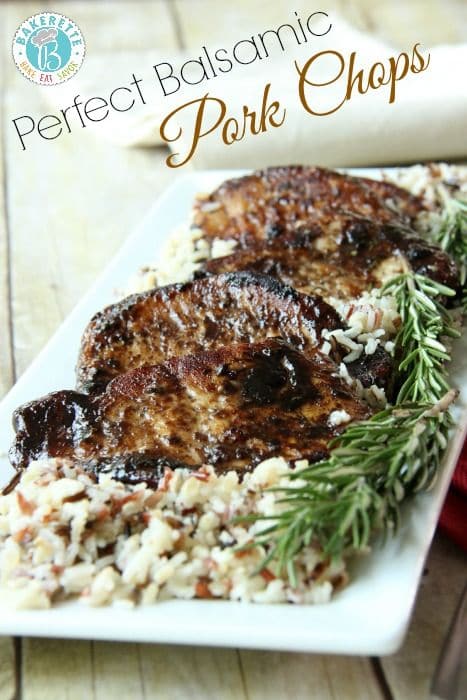 Perfect Balsamic Pork Chops via Bakerette – Once upon a time, my dad ruined pork chops as a meal for me. This recipe has redeemed my opinion of the other white meat. These really are perfect!!! Pin This Recipe
WEDNESDAY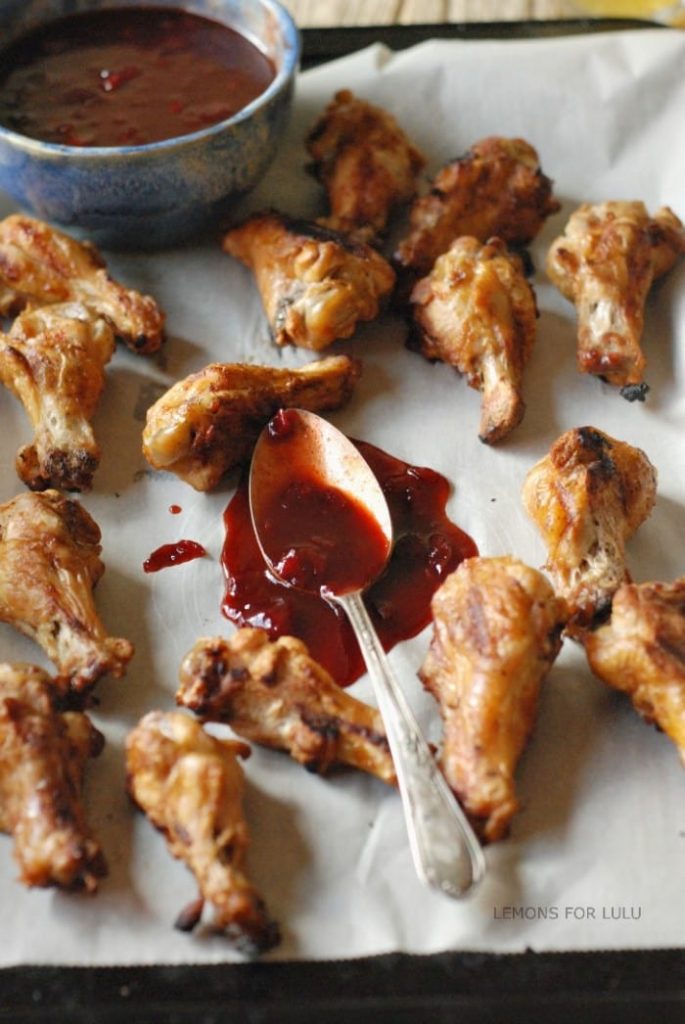 Chicken Drummettes with Cherry Kahlúa BBQ Sauce via Lemons for Lulu – Just when I thought chicken wings couldn't get any better. Crispy little drummettes are my other half's favorite food and this Cherry Kahlúa BBQ Sauce is OVER THE TOP. Drooling. Pin This Recipe
THURSDAY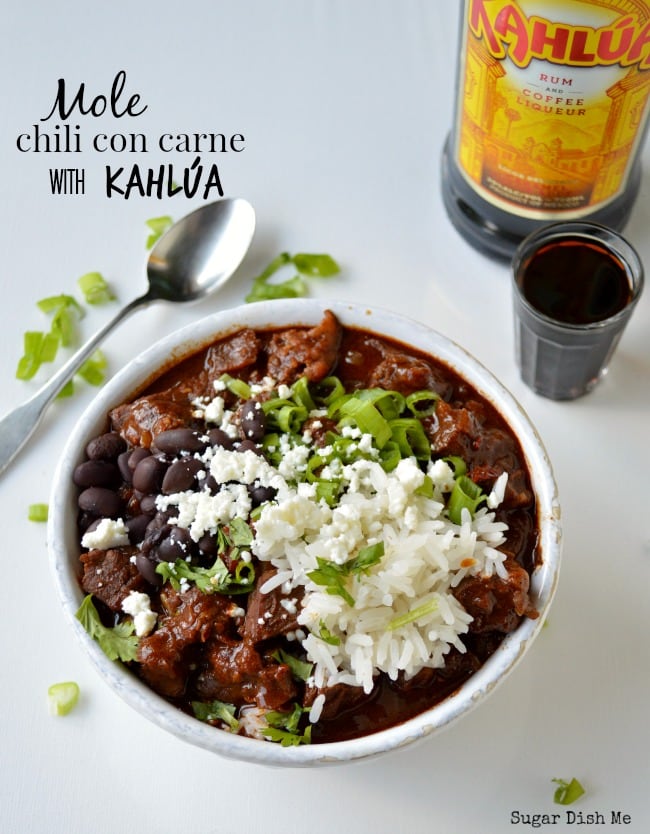 Mole Chili con Carne with Kahlúa via Sugar Dish Me – So listen. I promise you from the very bottom of my heart this is both the best chili I have ever had AND the best chili I have ever made. No contest. Trust. Pin This Recipe
FRIDAY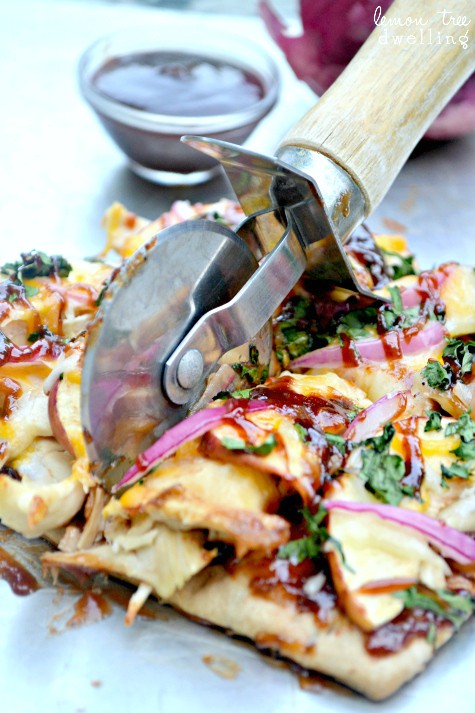 BBQ Chicken Apple Pizza via Lemon Tree Dwelling – I think I have given you guys a BBQ chicken pizza recipe every other Friday since May annnnd here is THE BEST ONE YET. Don't you just wanna faceplant into that pizza? I totally do. Pin This Recipe
SATURDAY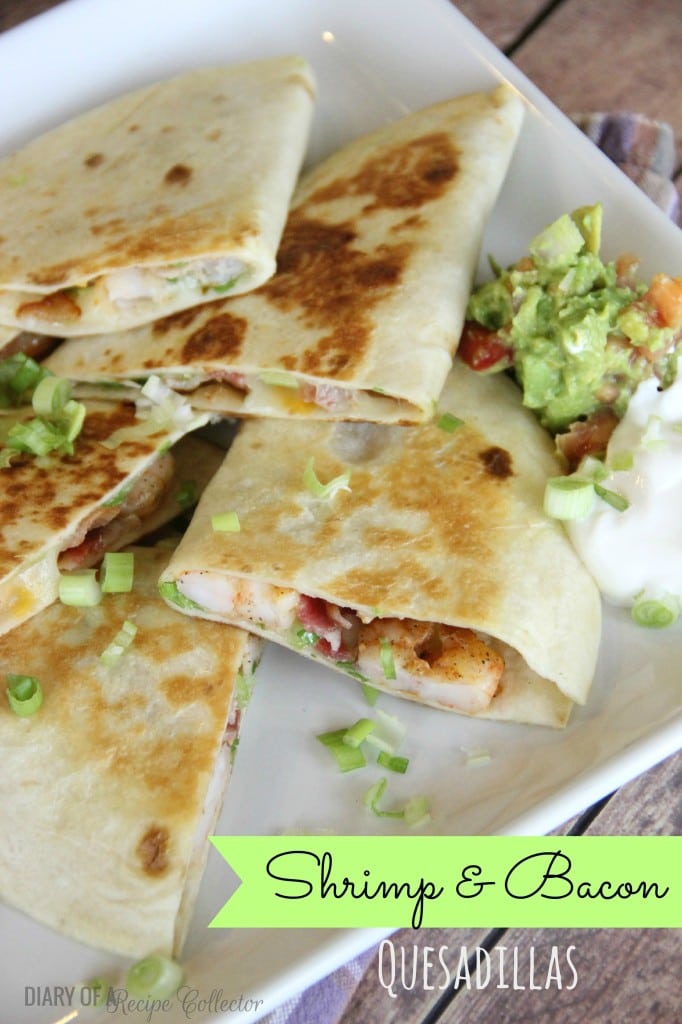 Shrimp and Bacon Quesadillas via Diary of a Recipe Collector – Ummmm… my love of things stuffed into tortillas with cheese just increased by 1000. So good and so simple!! Plus BACON. Pin This Recipe
SUNDAY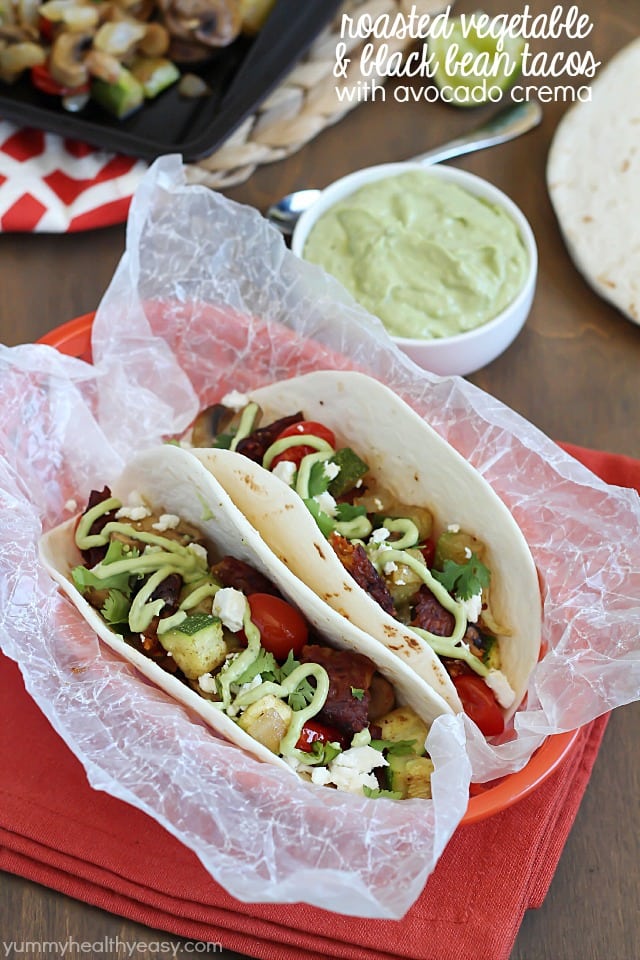 Roasted Vegetable and Black Bean Tacos via Yummy Healthy Easy – I think I could totally trick my meat-hungry boys into eating a whole bunch of these tacos. I mean… LOOK at them! Vegetarian dinner at its best. Pin This Recipe
BECAUSE EVERYONE NEEDS DESSERT
Peach Cake Bars with Brown Sugar Frosting via Lemons for Lulu – 3 slices for me, please. Pin This Recipe
You can find all our past meal plans by clicking the logo below…

If you still need more ideas, you can follow us on Pinterest…
Follow Sugar Dish Me's board Soups, Chilis, + Stews on Pinterest.


Follow Tanya Schroeder @lemonsforlulu.com's board Back to School on Pinterest.