Heyyyyy! Is it still cold where you are? It was 24 degrees here this morning. If you are somewhere that's actually cold you probably want to throw icicles at me for saying that, but if you are in the south with me then you know we should be rocking flip flops and pedicures with our jeans by now. I may have to start making key lime flavored desserts and fruity drinks with umbrellas in the hope that I can somehow coax summer into happening. We have a great menu for you this week! To help keep your mind off of winter coats and snow shoveling.
SUNDAY

Chipotle Steak Burrito – Very Culinary– I found this recipe last year and have made it over and over. It is soooo good. We don't have a Chipotle here (of course) but as a lover of all the burritos and Mexican food I can tell you that this version will make you REALLY happy.
MONDAY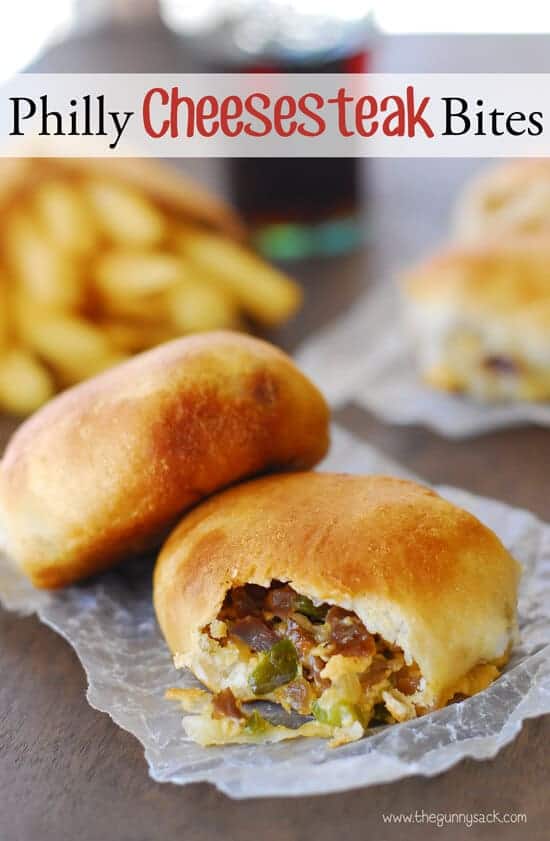 Philly Cheesesteak Bites- The Gunny Sack – Can't have the Monday blues with these for dinner!
TUESDAY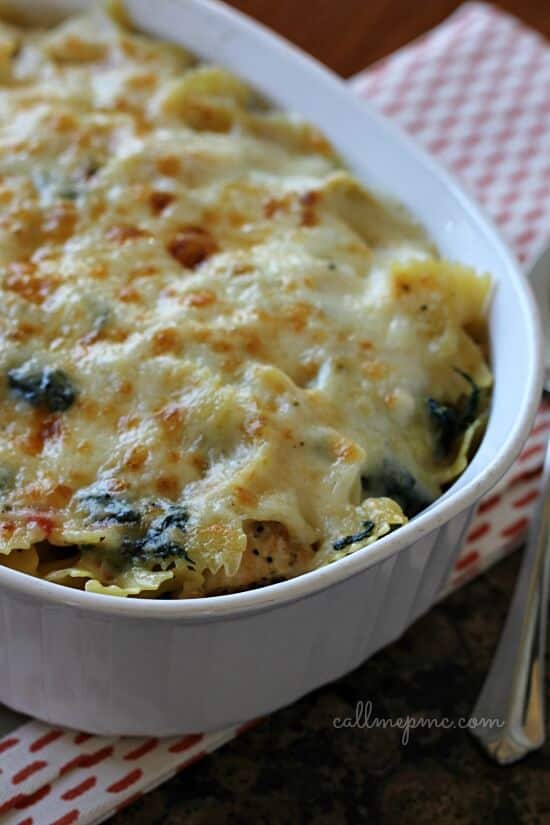 Spinach and Artichoke Pasta Bake – Call Me PMc – I love spinach and artichoke dip. This recipe adds those flavors to an easy cheesy pasta bake that I seriously cannot wait to dive into.
WEDNESDAY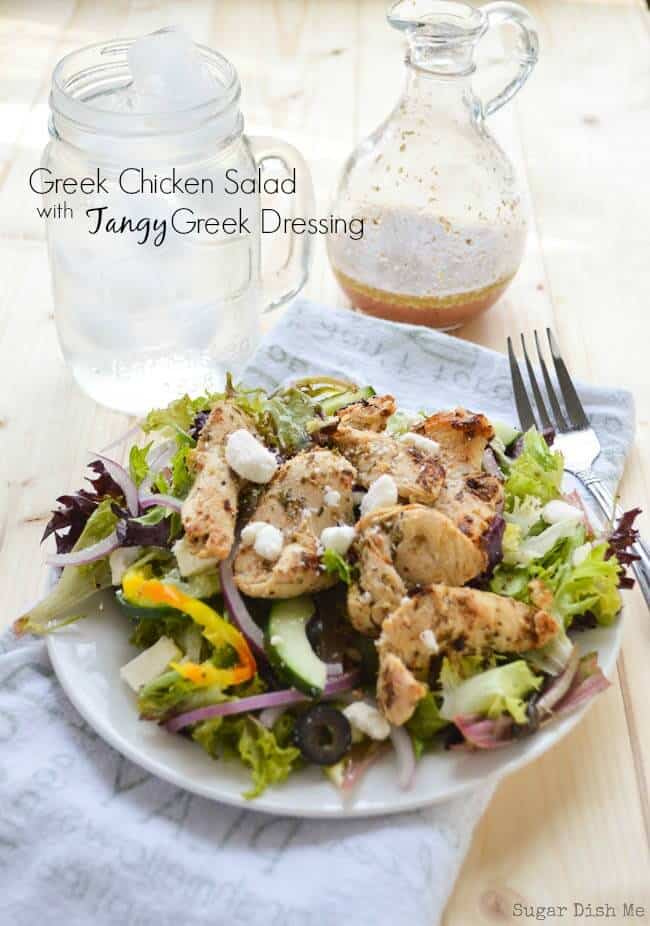 Greek Chicken Salad with Tangy Greek Dressing – Sugar Dish Me – This is super quick AND healthy. Tender marinated chicken, crunchy greens, olives, crumbled feta, and my very favorite homemade Tangy Greek Dressing!
THURSDAY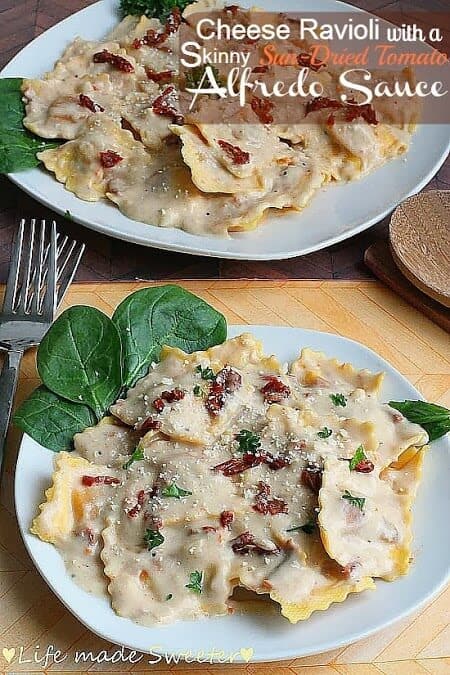 Cheese Ravioli with Skinny Sun Dried Tomato Alfredo- Life Made Sweeter– I have really been on a sun dried tomato kick lately and I knew I needed this skinny alfredo with sun dried tomatoes as soon as I saw it! Say it with me now — Skinnnnnnyyyy.
FRIDAY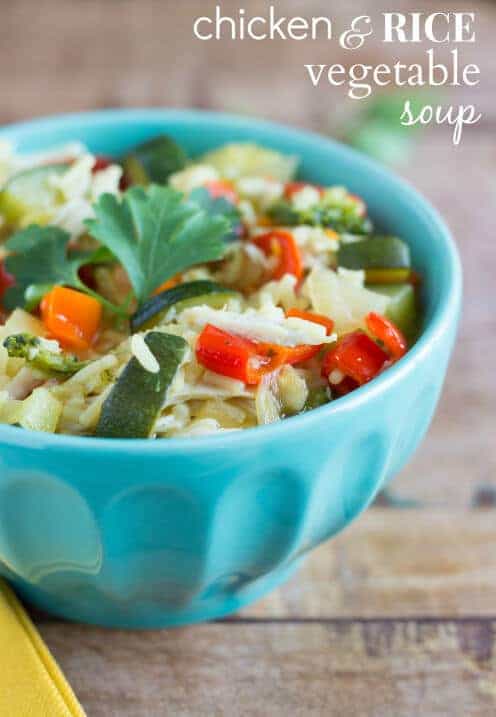 Chicken Rice Vegetable Soup- Chelsea's Messy Apron – Chelsea's blog is one of my favorite places to find really colorful food. Colorful = good for you and I love this soup!
SATURDAY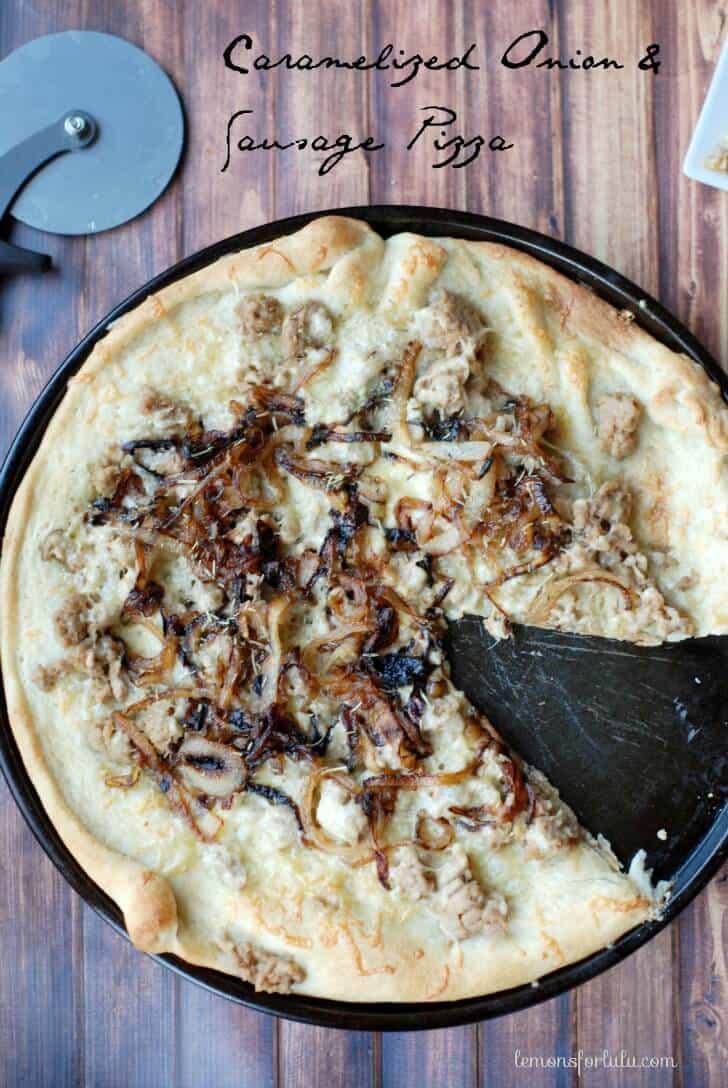 Caramelized Onion and Sausage Pizza – Lemons for Lulu– Caramelized onions are the greatest thing to ever happen to pizza. Really. And you know life would not be complete without pizza night.
You can click on the logo below for all of the meal plan inspiration and tons of ideas.

And if you need more inspiration you can find us on Pinterest!
Follow Tanya Schroeder @lemonsforlulu.com's board Food for ME on Pinterest.


Follow Sugar Dish Me's board Salads + Veggies on Pinterest.


Happy cooking and have a great week!