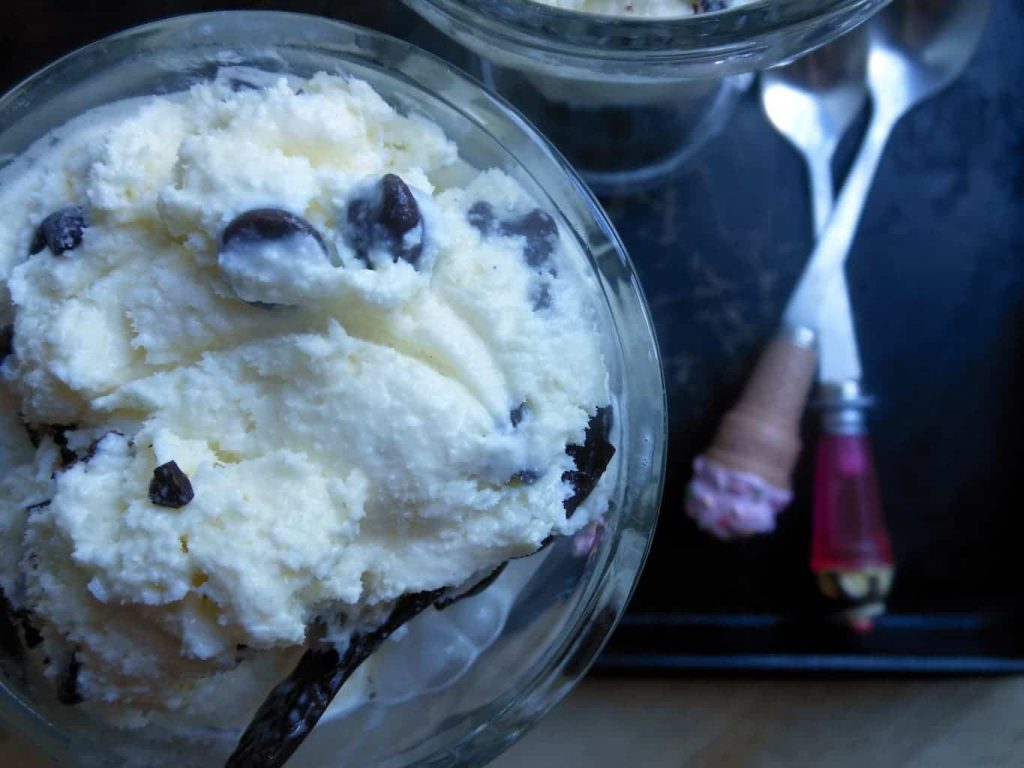 When I was little my mom worked at night. My dad was possibly THE WORST cook ever. He put microwave pancakes in the toaster (also… who needs microwave pancakes anyway?), tried to make us eat canned creamed corn, and was really proud of this pork chop + cream-of-soup concoction that basically tainted pork chops for me for the rest of my life.
Before I turned 6 it was just me and my mom and my dad. Back then my dad did not pretend that he could cook anything but instead took me out to eat every night that my mom was working. Obviously this was not the most economical or healthy choice, but my five-year-old self thought it was superbly awesome.
Once every couple of weeks we would hit up Fuddruckers and my dad would get me a hot dog, ketchup only thank you, on one of their soft and crisp at the same time homemade hot dog buns. It was my favorite.
I really don't remember what in the world we talked about, only that I would sit there with my dad, who I thought was the most giant man in the whole wide world, and swing my feet while I smeared ketchup on my cheeks with each huge bite. And I waited.
Because before it was time to leave, we always made our way back up to the counter to order ice cream. MINT CHOCOLATE CHIP.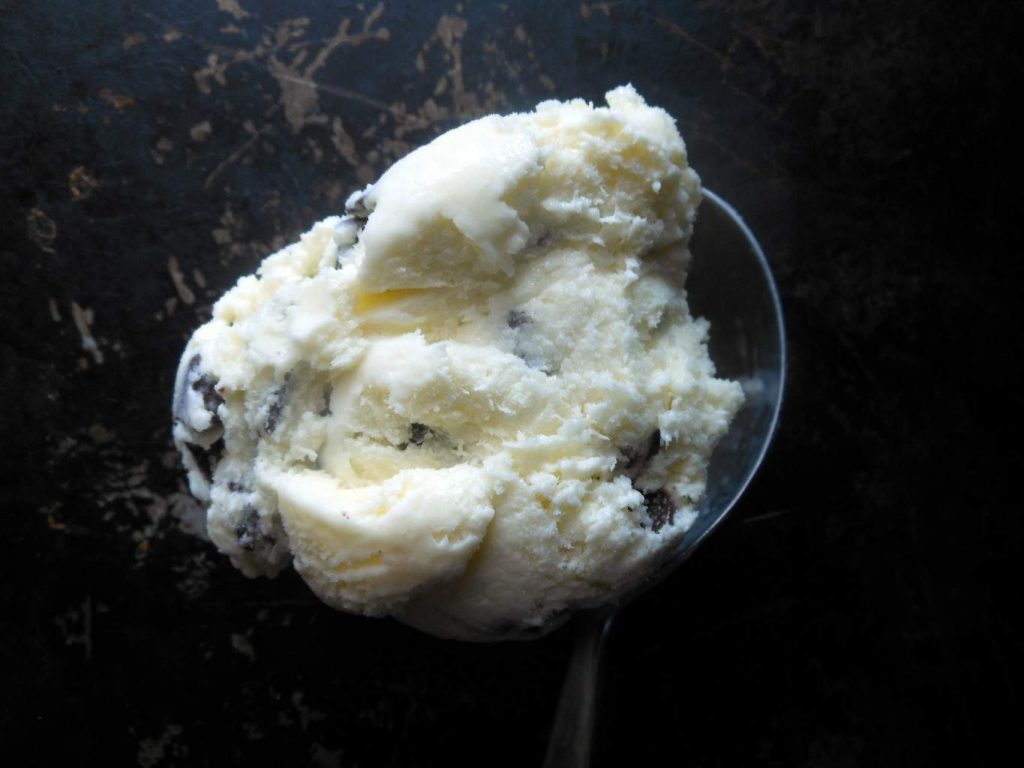 It was our favorite.
And still, to this day, I totally love it.
This ice cream is a play on traditional Mint Chocolate Chip, because in addition to the smooth, cool, creamy mint ice cream and crisp crunch of frozen semi-sweet chocolate chips, there is a thread of dark chocolate running through the center AND Hot for Cookie Creamer.
I don't take cream in my coffee. BUT. I do spend lots of time in the dairy section of the grocery store buying buttermilk and whipping cream, and last week I spotted the new International Delight + Cold Stone Creamery flavors hanging around in the dairy section and I thought they would make some freaking fantastic ice cream. PLUS I still had this ice cream pie in my brain and if someone would make it and bring a slice to my house I would totally not complain. Thanks.
Anyway, the creamer makes this ice cream taste like a mint chocolate chip cookie sundae and I pretty much have to stop myself from poking my head in the freezer with a spoon 10 times a day.
Mint Chocolate Cookie Chip Ice Cream
Creamy and cool mint chocolate chip ice cream with a thread of dark chocolate and a cookie flavored twist! Ingredients are cooked and then cooled for 2 hours before churning to produce soft serve ice cream. Freezing again after the churn is recommended for a creamy custard-based ice cream. I like to prepare everything a day ahead of serving.
Ingredients
3 ounces good dark chocolate (I used Ghirardelli 86% cacao), chopped
1½ cups heavy cream
¾ cup whole milk
¾ cup Hot for Cookie International Delight Creamer
¾ cup + 1 teaspoon granulated sugar
4 egg yolks
1 teaspoon mint extract
½ cup dark or semi-sweet chocolate chips
Instructions
Pour the 1½ cups heavy cream, the ¾ cup whole milk, the ¾ cup Hot for Cookie Creamer, and ½ cup of the sugar in a medium saucepan over medium heat. Stir occasionally and heat the mixture until steam appears and the sugar is dissolved. I test the temperature by dipping my finger in: it should be like the hottest hot dish water temperature but you don't want to scald the milk and cream.
While the creamy milk mixture heats on the stove, beat the egg yolks with the remaining ½ cup sugar in a medium bowl.
You are going to temper the eggs to heat them without causing them to curdle or scramble by mixing in ½ cup of the hot milk mixture at a time into the egg/sugar bowl. Whisk between each addition and then pour everything back into the saucepan. Heat the contents of the pan the same way you did the first time, stirring occasionally, until it is slightly thickened.
Stir in the mint extract.
You can use an ice bath at this point to bring the temperature down slowly before freezing, but I just stick the pan in the freezer. Freeze for at least 2 hours or overnight.
Pour the contents into the canister of an ice cream maker and churn according to your manufacturer's instructions. Add the chocolate chips in the last 2 minutes of churning.
Place about 2 inches of water in a small saucepan and place a heat-proof bowl over the top to create a double-boiler (I use a cereal bowl). Place the chopped chocolate in the bowl and then put the pan over medium high heat until the chocolate melts (stir while it is melting. Stir in 1 teaspoon of the sugar. Remove from the heat and set aside.
Layer the ice cream in a freezer proof container. Spoon the churned ice cream on the bottom. Drizzle the melted chocolate all over. Then spoon more ice cream. Then add more chocolate. Cover and freeze for at least 2 hours before serving.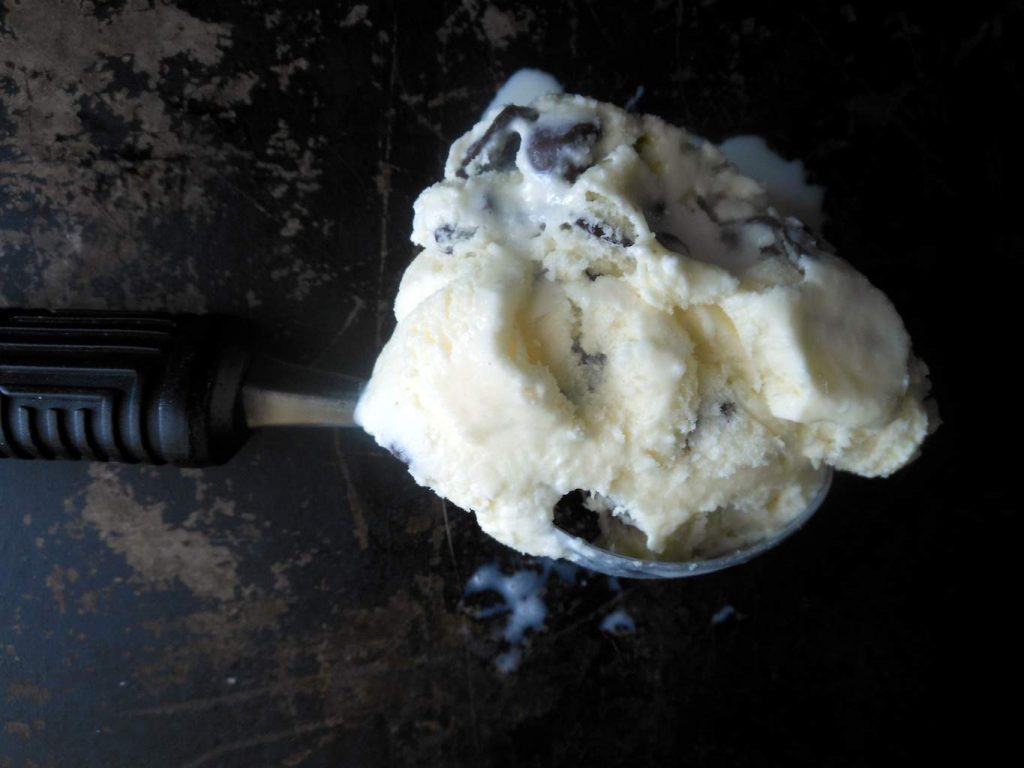 This post was submitted to Wake Up Wednesdays!!