A basic biscuit recipe loaded with fresh berries! Mixed Berry Biscuits are simple and fluffy and call for a surprise ingredient in place of buttermilk. We love these with coffee!
So these are not really BISCUITS. I mean… they kind of are, I guess, but actually they are somewhere in between biscuits and scones with a sort of surprising ingredient that was really fun to add. If you are looking for a big fat fluffy biscuit, you'll probably want to check these Greek Yogurt Cheddar Biscuits. But if you want a fun little bite to share with friends over coffee or a sweet something to put on the table with tea, Mixed Berry Biscuits are IT.
There are some ingredients that live in all the cabinets in all the kitchens that are seriously under-used. Like evaporated milk, for example.
I never know what to do with the stuff — except add it to pumpkin pie. In my world pumpkin pie is the only reason I ever buy evaporated milk.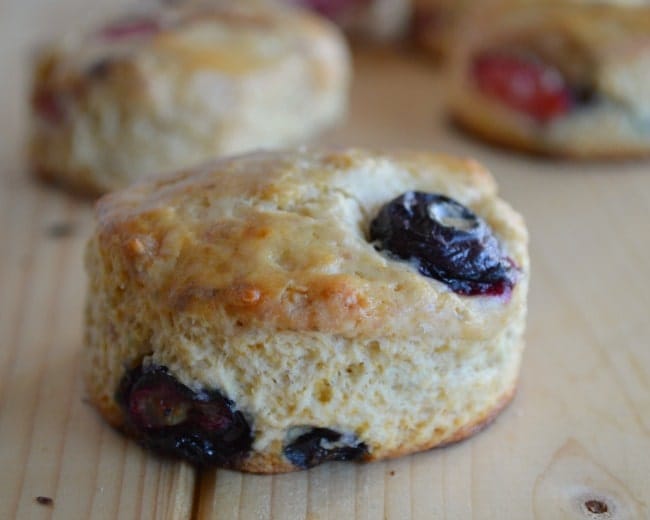 But now I have a NEW purpose for all the cans I stuffed in the back of my cabinet last year.
Mixed Berry Biscuits.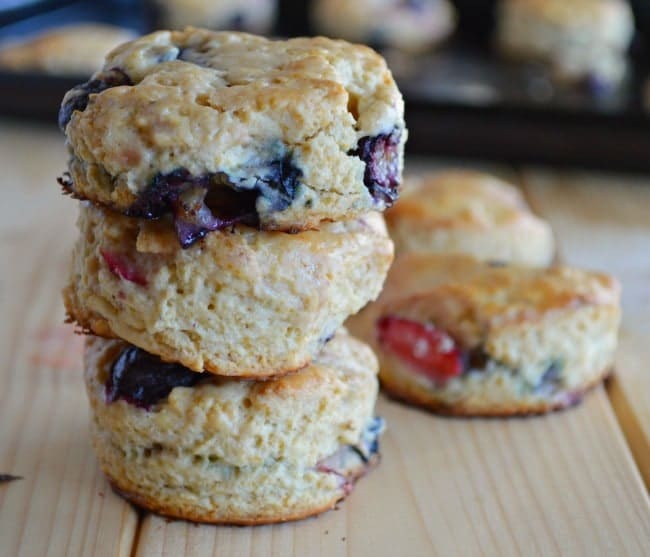 These are easy and bite size and are so perfect for brunch! or afternoon tea. Side note: do people do afternoon tea? That feels like a fun thing to do. Mixed Berry Biscuits and Raspberry Orange Tea Bites would be on my table. But someone would have to tell me what tea to buy because I survive solely on coffee.
Anyway. Tea or no tea, these soft sweet little bites are loaded with fresh berries and the sweetness of evaporated milk and I can knock off 5 in no time.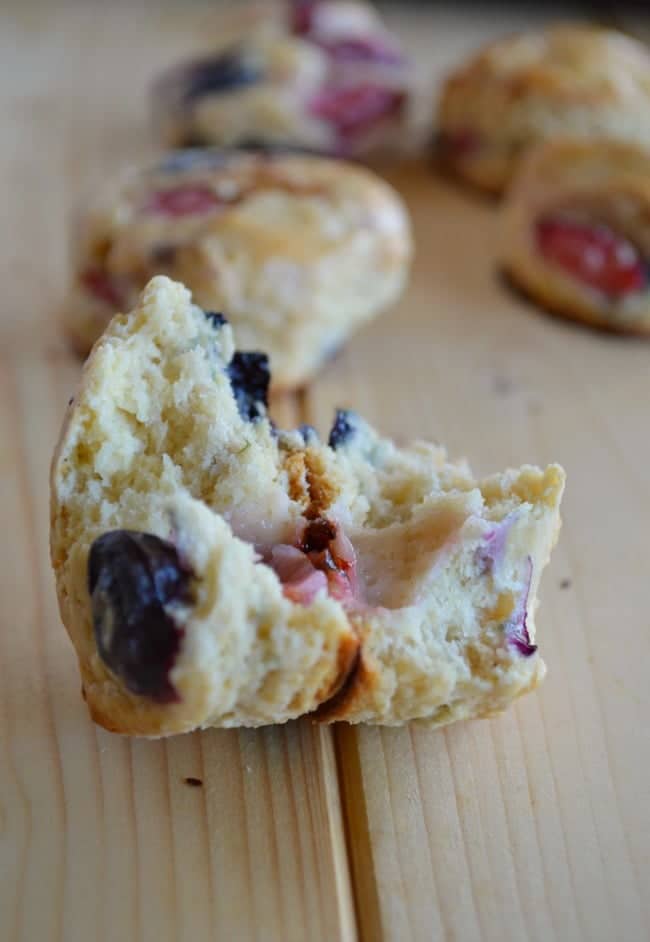 Look! So fruity and fluffy!
They would also be amazing for Easter guests.