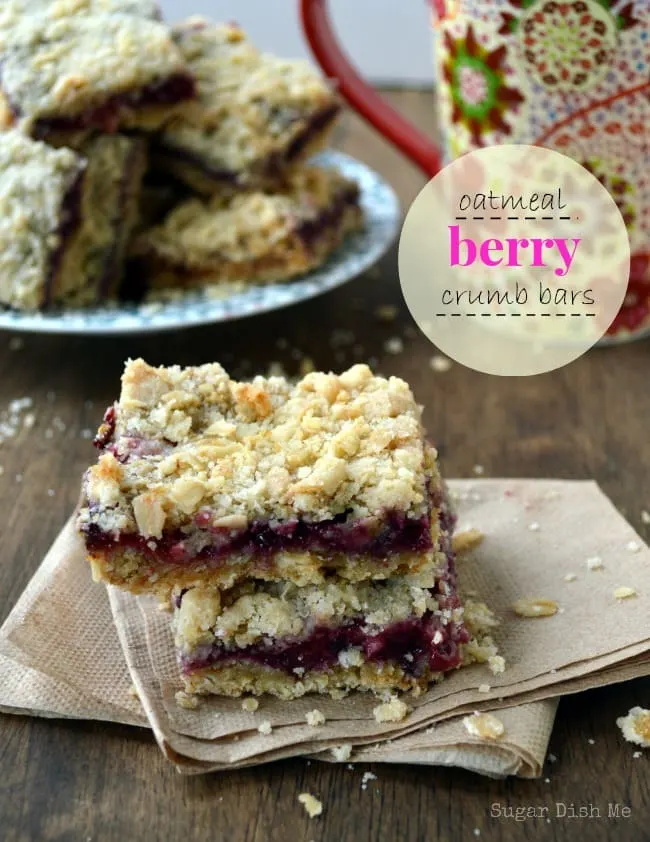 Time is flying in a really unbelievable way.
I know that because a) I have 242 unread emails in ONE inbox and 110 in another and every day I skim through for anything urgent and declare that tomorrow will be the day I get it whittled down to nothing (#fail), and b) because it is already time for me to share another Leftovers Club post.
I swear I made this M & M Cookie Skillet Sundae like… last week or something.
If you are wondering whyyyy you should care about Leftovers Club if I am not putting dessert for YOU in the mail. And I'll tell you:
It's because shippable goodies are a good little trick to have up your sleeve.
I firmly believe in mailing treats. Once I even mailed cupcakes. It worked.
This month I was partnered up with Marie from Little Kitchie and ohmygoshIlovehersomuch. Like really.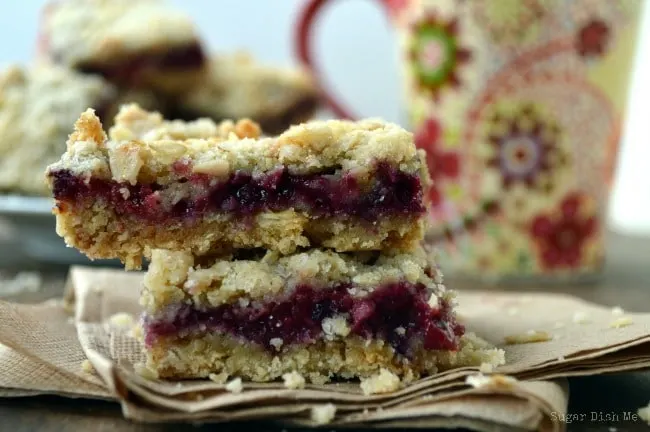 She makes the happiest most colorful dinner dishes and has these filtered Instagrammey photos and I really just want to go to her little kitchen and eat all the food. She sent me these Spicy Honey Mustard Roasted Cashews that were out of control delicious. They came in the mail and Chad and I were like ravenous snack monsters. He has gotten hip to the Leftovers Club plans and gets pretty excited about what people are sending me in the mail.
I need to do a better job of hiding the treats.
So anyway. I made Marie these Oatmeal Berry Crumb Bars. I had a whole other plan for what was going in the mail, but I have this berry-buying problem and have this compulsion to toss them in my cart every time I pass them and they look pretty (thank god for hydroponic gardening!).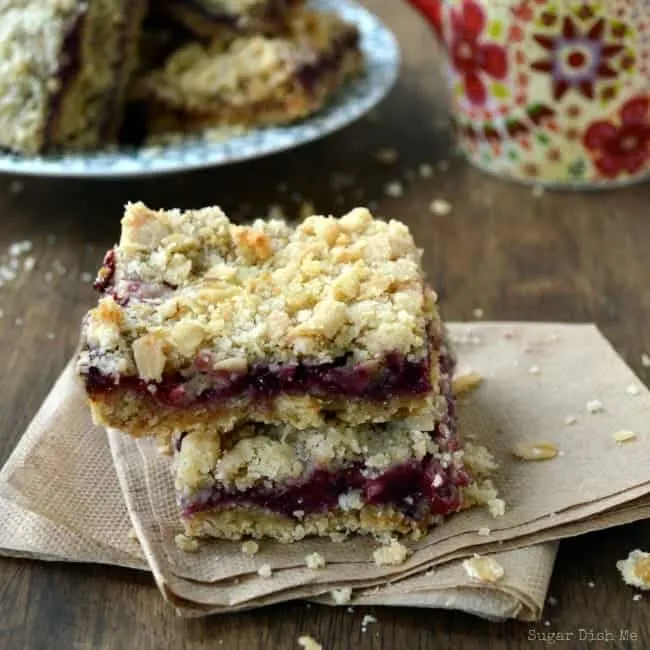 These little bars are quick and super easy. The crust and the topping are the same but the crust is pressed and the topping is scattered. The cooked berry filling only takes a few minutes to become thick and jammy. These are so perfect with coffee and of course are super simple to stuff in the mail.
If you'd like to participate in the Leftovers Club you can find info HERE.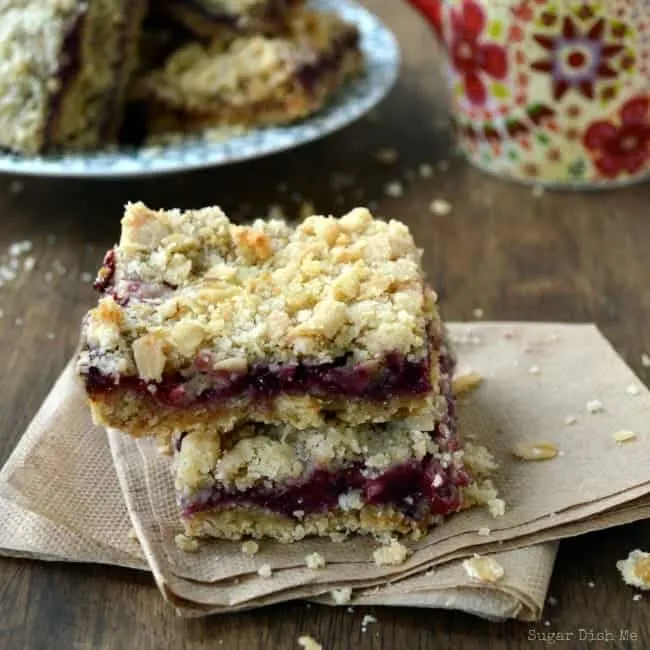 Yield:

24-30 bars
Oatmeal Berry Crumb Bars
Oatmeal Berry Crumb Bars have a simple buttery oat crust topped with cooked berries and a sweet crumbly topping. Perfect with coffee!
Ingredients
For the Crust/Topping:
1 1/2 cups all purpose flour
1 1/2 cups quick oats (see note)
1 cup granulated sugar
1/2 teaspoon baking soda
3/4 cup COLD butter
For the Berry Filling:
3 cups assorted fresh (or frozen, unsweetened) berries (I used sliced strawberries, whole blueberries, and whole blackberries)
2 1/2 tablespoons granulated sugar
1 tablespoon lemon juice
2 tablespoons water
1 tablespoon cornstarch
Instructions
Preheat the oven to 375.
In a large bowl whisk together the flour, quick oats, sugar, and baking soda.
Cut in the butter using a box grater and then use your fingers to combine everything into coarse crumbs (some pieces will be larger and some will be very fine; just do your best to incorporate the butter and the largest pieces should be pea-sized).
Set 2 cups of the mixture aside and press the remaining crumbs into the bottom of an un-greased 9 X 13 pan.
Place the berries and sugar into a medium saucepan over medium high heat. Add the lemon juice, water, and cornstarch. Stir to coat. The liquid will simmer and the berries will mostly break down. Continue cooking and stirring for 3-4 minutes, until the mixture is a thick jam-like consistency.
Spoon the berries over the crust and spread it evenly.
Scatter the reserved crust loosely over the top of the berries, covering everything.
Bake for about 25 minutes. Let the bars cool completely before cutting.
Notes
If you only have old fashioned oats on hand you can pulse them in a blender of food processor once or twice to yield quick oats.
Nutrition Information:
Yield:
24
Serving Size:
1
Amount Per Serving:
Calories:

143
Total Fat:

6g
Saturated Fat:

4g
Trans Fat:

0g
Unsaturated Fat:

2g
Cholesterol:

15mg
Sodium:

84mg
Carbohydrates:

21g
Fiber:

1g
Sugar:

11g
Protein:

2g
Recipe adapted from Taste of Home Baking Classics Blueberry Oat Bars
If you love the berry oat flavor you'll also love this Raspberry Apple Pie with Oatmeal Cookie Crumble!