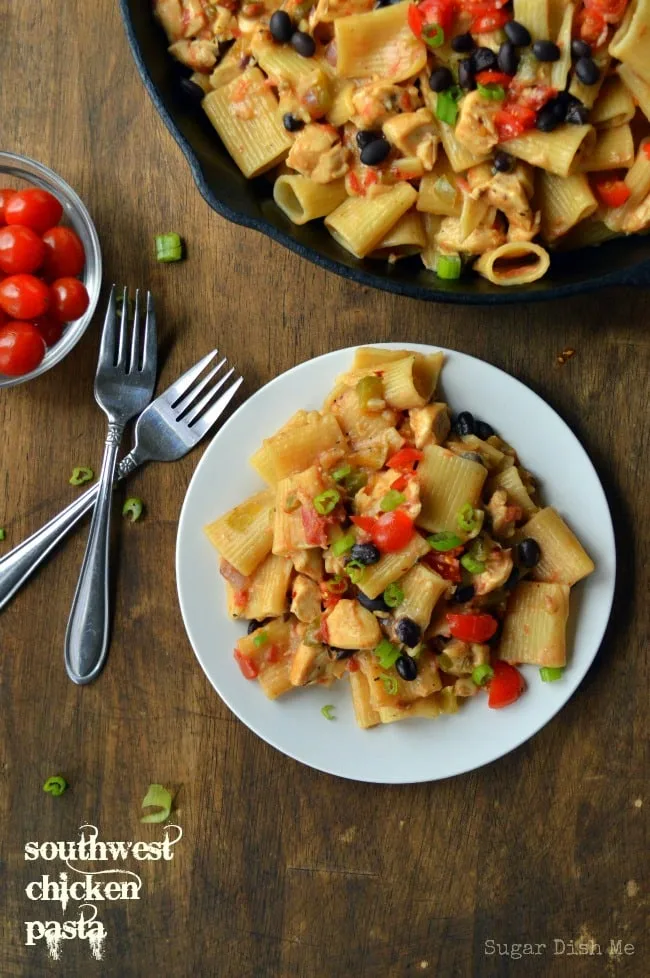 I made the mistake of wandering the garden department at Lowe's today.
I was supposed to be buying something really mundane like trash bags, but instead spent 20 minutes thinking about planting flowers and eating fresh garden vegetables and wishing for summer produce.
This probably has everything to do with the fact that two days ago I was drinking sparkly rum cocktails on the deck in the sunshine and today I had to wear 2 pairs of pants just to go outside.
Go away winter.
And you know… I love winter so that means an awful lot coming from me.
But it is time for flip flops. Really.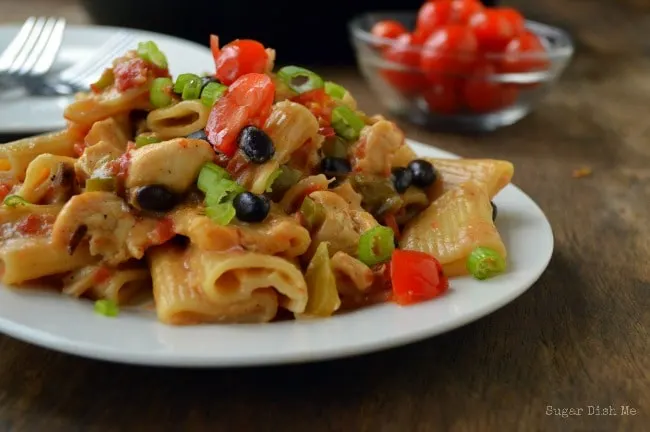 I think my summer lust has been influencing my menu choices as of late. I am cah-ray-ving Mexican food. And margaritas. Although… I am probably always craving margaritas.
Anyway. Chad and I put the kids in the car and drove around for a couple of hours the other day, scoping out some for-sale addresses in our area. We were just trying to get a feel for the kinds of houses and neighborhoods in our price range. But the town we live in in pretty small. So on our quest we drove past my favorite Mexican joint like 5 times.
And I was hungry.
And every single time we drove past I was like, "Hmm… I'm kinda hungry," and "Oh! I love that place!," and "I am hungry … and thirsty… a margarita be really good right now." But Chad was either ignoring me or he is totally oblivious because he never stopped the car. I mean, I basically hit him in the face with a Mexican food rock and he did not catch the hint.
Another day, I guess.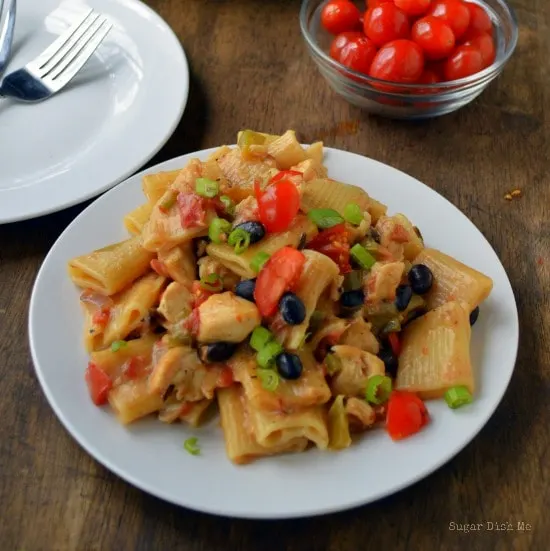 This pasta has lots of southwest inspiration and flavor packed in it. Some spice, some cheese, a few black beans… it did the trick.
It is a kind of copycat recipe, inspired by Ruby Tuesday's Sonora Chicken Pasta, which is probably not on their fancy menu anymore, but used to be one of my favorites nonetheless. And it comes together really fast which leaves you plenty of time to pour a little tequila. On the rocks. With salt.

Southwest Chicken Pasta
Chicken and sauteed vegetables tossed with rigatoni in a spicy cheese sauce and sprinkled with black beans and tomatoes. A Ruby Tuesday Sonora Chicken Pasta kind-of copycat recipe.
Ingredients
1 tablespoon olive oil
1 pound boneless skinless chicken breast, cut into 1" pieces
1 pound rigatoni or penne pasta
1 (10 ounce) can Ro-Tel Original Diced Tomatoes with Green Chiles (the mild or hot versions are fine, too - choose according to your heat preference)
1 medium red onion, diced
1 medium green bell pepper, cored and diced
2 cloves garlic, finely minced
1 teaspoon kosher salt
½ teaspoon crushed red pepper flakes (or to taste)
2 tablespoons butter
2 tablespoons flour
1 cup milk (I used 2 %)
½ cup sharp white cheddar cheese, grated
½ cup Parmesan cheese, grated
1 cup black beans, drained and rinsed
1 cup diced tomatoes
¼ cup green onions to garnish
Instructions
Heat the oil over medium high heat in a large skillet. Add the chicken and brown (for about 8-10 minutes).
While the chicken browns cook the pasta according to package instructions.
Add the can of Ro-Tel to the browned chicken and cook, stirring occasionally for another few minutes, until most of the liquid is absorbed. Remove the chicken to a plate and set aside,
Add the onions and peppers to the hot skillet and cook for 1-2 minutes until they are soft and fragrant. Add the garlic, salt, and red pepper flakes. Cook for another minute before adding the butter.
Let the butter melt in the skillet with the vegetables. Stir in the flour to make a roux - it will be pasty. Pour in the milk, stir, and let it simmer. Then stir in the cheddar and Parmesan cheeses.
Continue stirring the mixture until the sauce is smooth. Add the chicken back in.
Stir in the drained pasta and toss to coat. Stir in the black beans and half of the diced tomatoes.
When serving, top each portion with more diced tomatoes and a sprinkle of green onions.