Just 3 easy ingredients and you are on your way to a delicious celebration beverage! Pink Champagne Cocktail is a little bit sweet, a lot bubbly, and perfect for parties.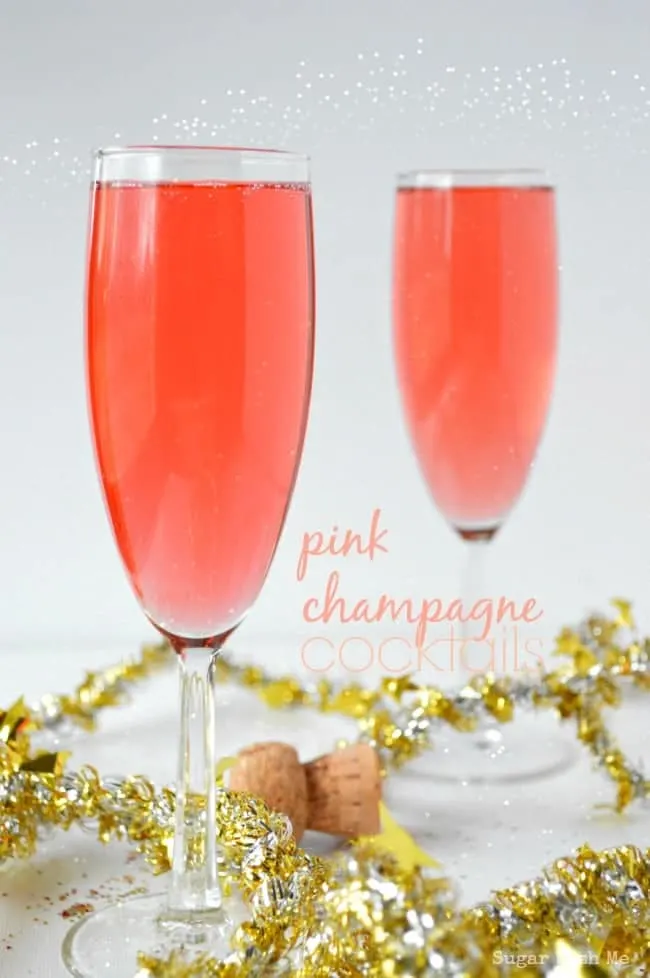 I love to read. And in my time off this last week I have knocked down two novels and started another. I basically feel like I am winning at life.
In one of the books I just finished there is a trivia night fundraiser for the school. All the parents have to dress up as either Elvis Presley or Audrey Hepburn and the PTA is serving these pink champagne cocktails that everyone keeps raving over. So after reading the chapter devoted almost entirely to this drink I decided two things:
1. My kids are going to the wrong schools and 2. I HAVE TO make Pink Champagne Cocktails.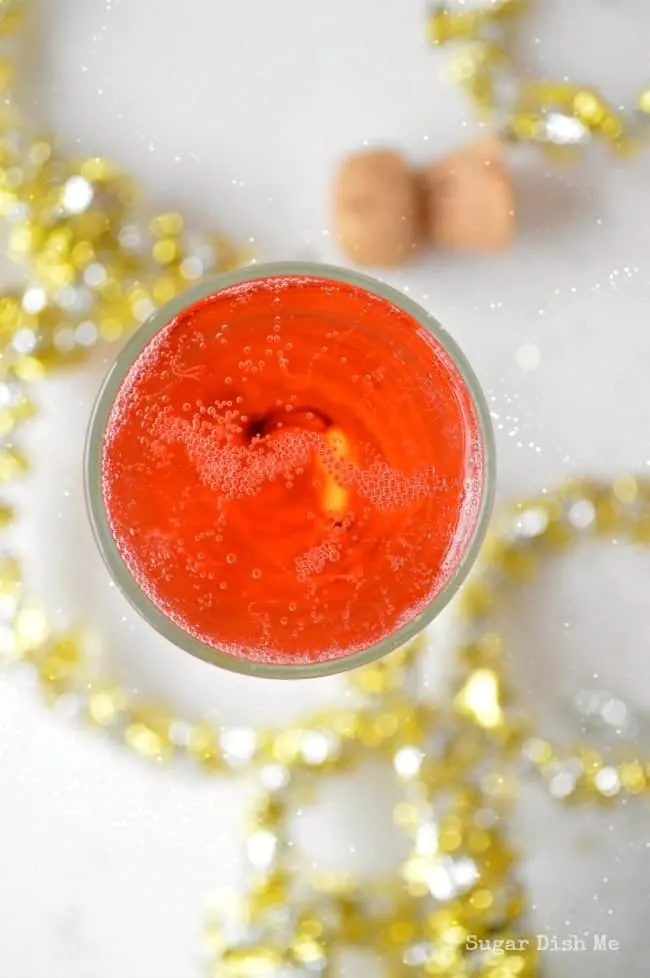 A few of the characters try to identify the ingredients — mint? Vodka? Definitely vodka. And certainly some champagne. They never really specify the pinkness though — was it pink champagne? Some kind of juice? I was kind of left to my own devices on that.
So I went and bought a bunch of things and put them together in different combinations until I had something I liked. Something I really liked. It's bubbly X 2, very pink, and goes down easy. It's totally tasty, but is also a little strong which makes it perfect for parties.
I will be making these on New Year's Eve!!!
But they would also be terrific for a girls night get-together. Or you know, if maybe your school does trivia night fundraisers with awesome costumes.
The first thing you'll need is some kind of pink champagne. This has gotten really easy to find — my local stores had varieties in all price points, but I actually ended up with a bubbly pink moscato for what I photographed here.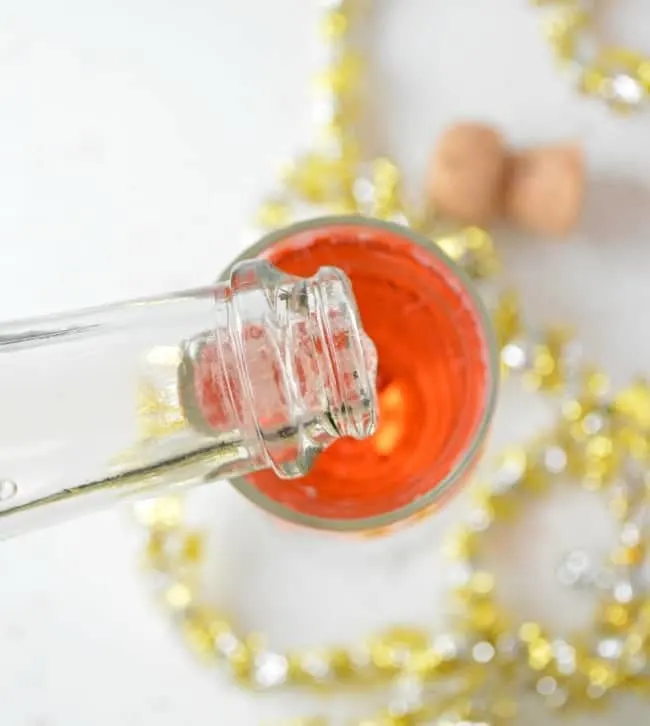 Next you'll need vodka.
And then!! You'll need gingerale. That's the bubbly to the second power. I used a cranberry gingerale because I wanted these EXTRA pink but they will still be delicious with regular old ginger-colored gingerale. I know. I tried it. You're welcome. The cranberry stuff is usually only available around the holidays so I didn't want you guys to be wandering around the beverage centers stressing about pink soda.
Pink Champagne Cocktail
Pretty pink cocktails perfect for celebrating! Pink Champagne Cocktails are easy to make with only 3 ingredients. They are fun for New Year's or for any girl's night occasions!
Ingredients
½ ounce vodka
3 ounces pink champagne, chilled
cranberry gingerale, chilled (see note)
strawberry or sugared cranberry garnish (optional)
Instructions
Pour the vodka in the bottom of a champagne flute.
Top it with the chilled pink champagne.
Fill the glass the rest of the way with the cranberry gingerale. Garnish with a strawberry or sugared cranberry (optional).