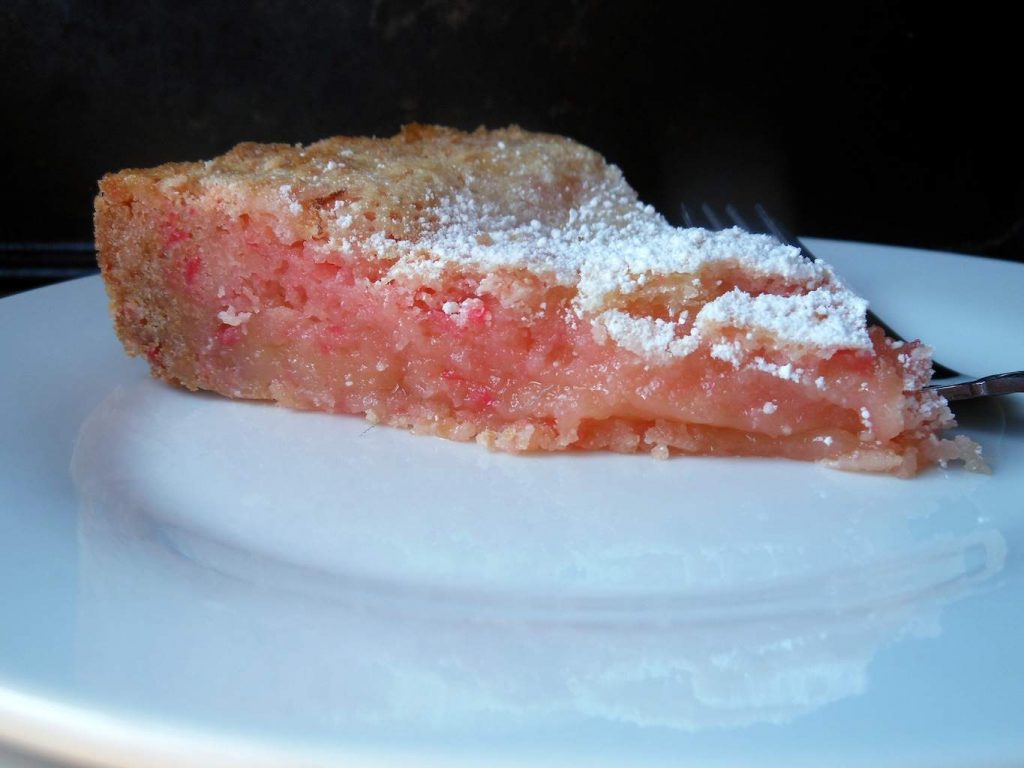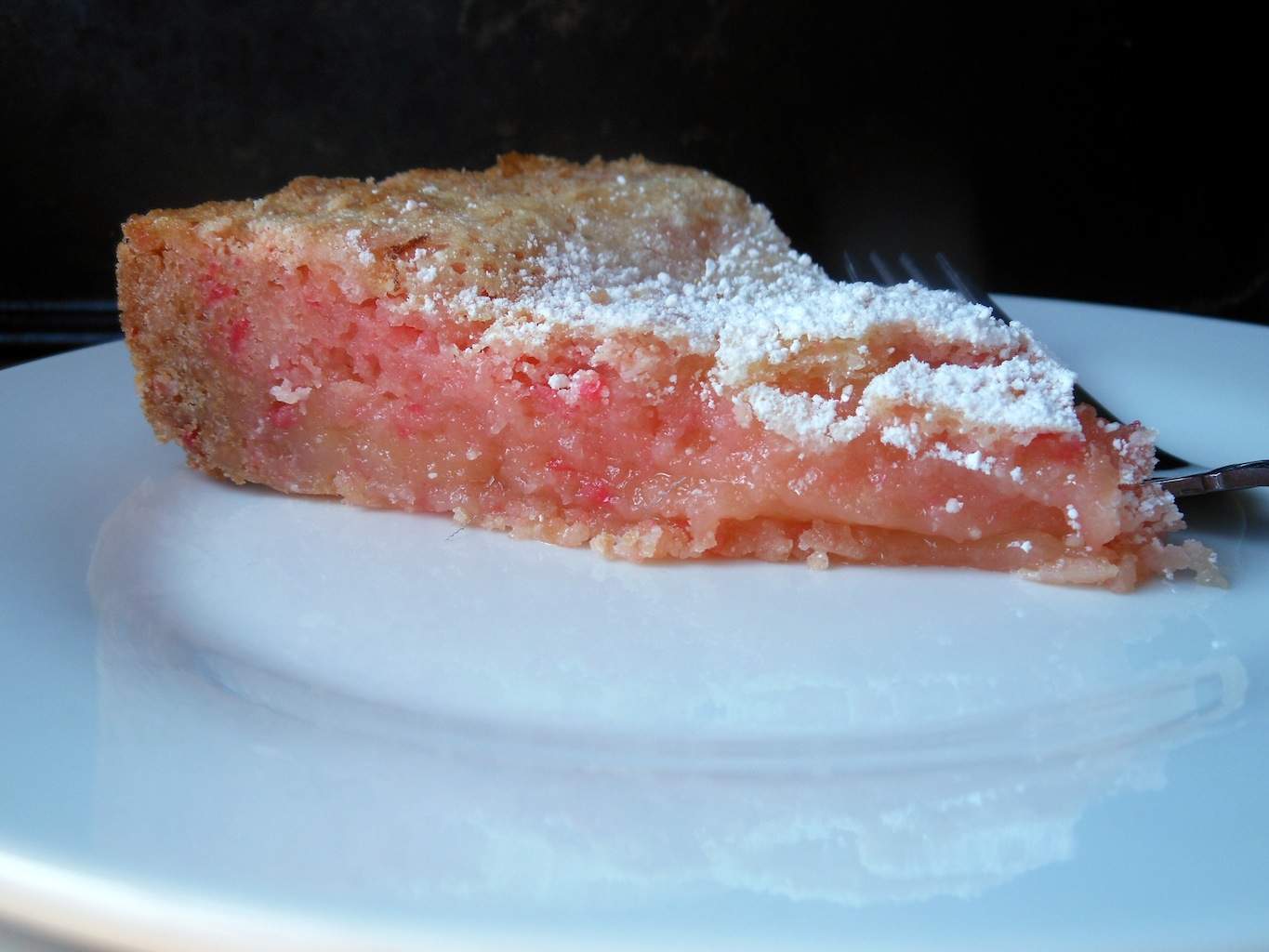 It's the weekend! And that means that sometimes things just need to be easy. Uncomplicated. Simple. With a side of pie.
I usually give you guys a page full of dialogue, but sometimes I think just sharing dessert is enough.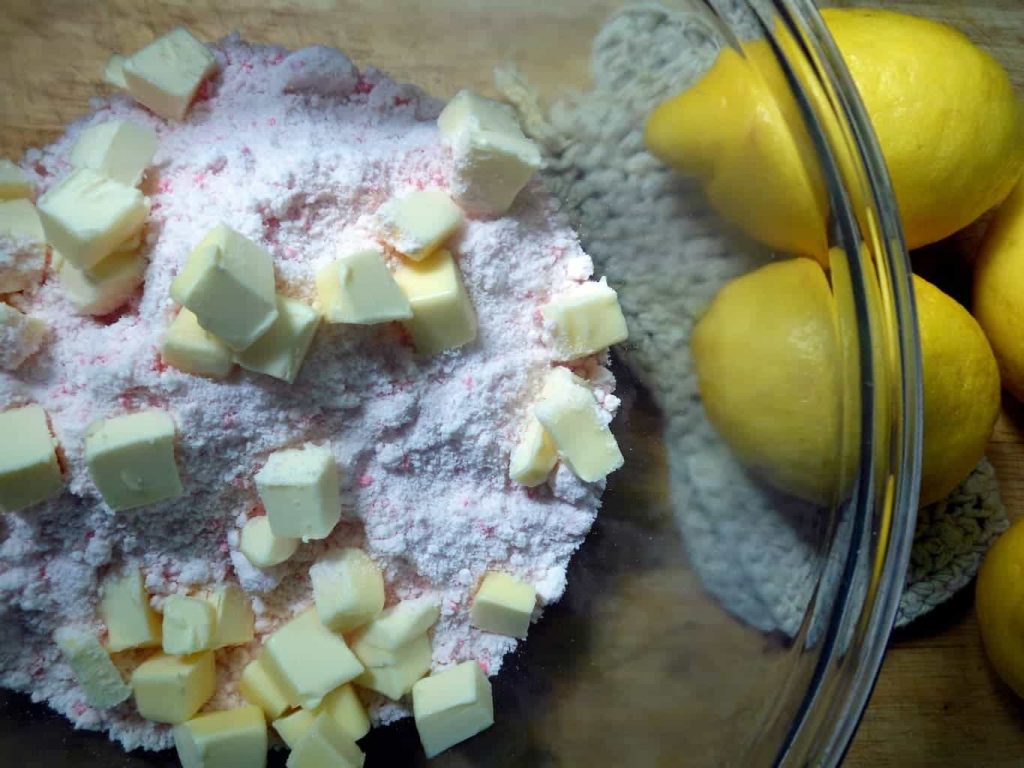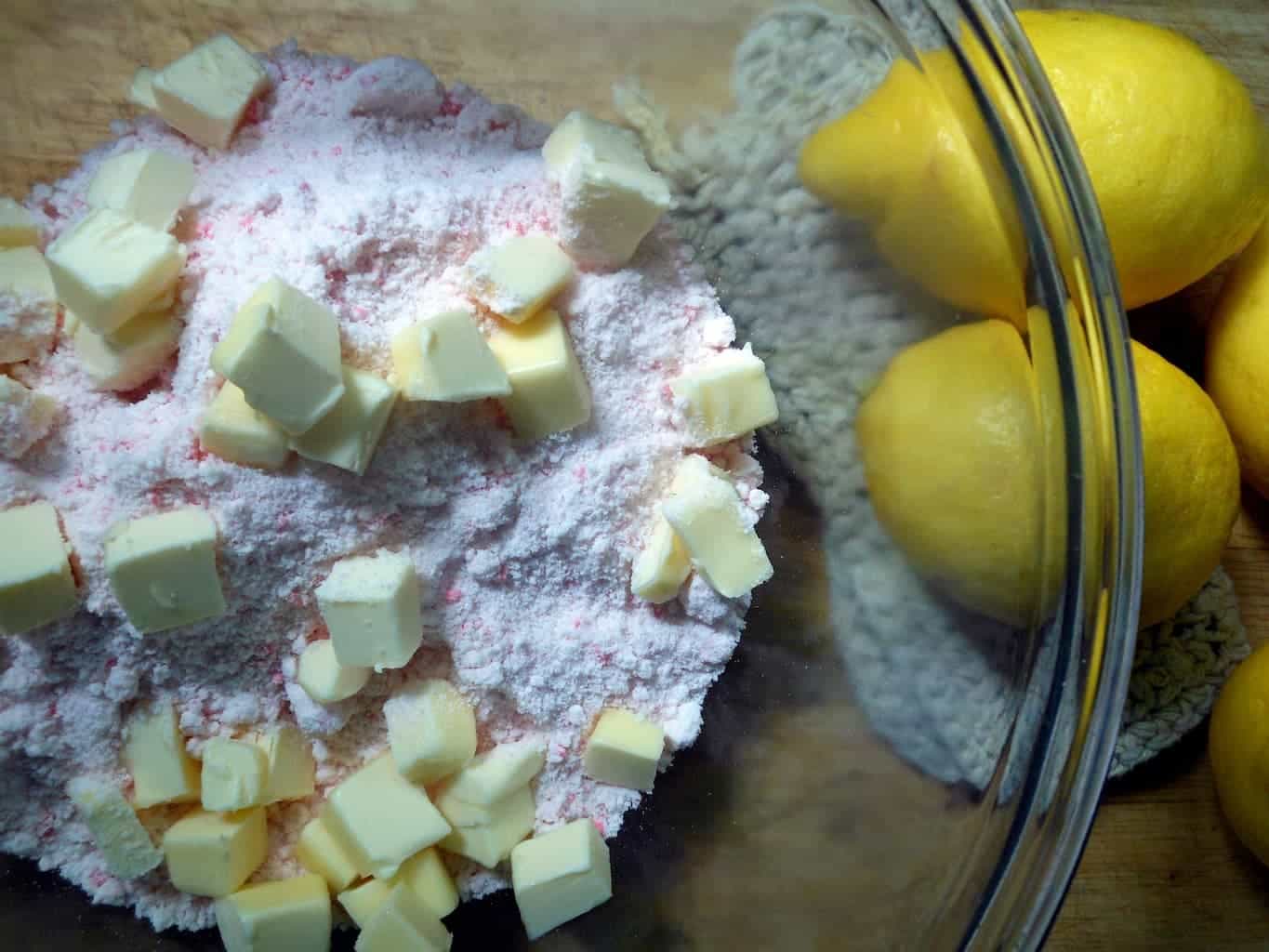 So this dessert, that starts out with a cookie mix in a box (shhhhhhhh! Just trust.), gets partially baked, and then has a whole batch of lemon bars dumped on top, is exactly the kind of thing I wanted to share. It's pretty. It's sweet. It tastes like lemonade and pink and summer and best of all it's served cold.
Because I am sooooo over this smothering, sweltering, sweat-on-the-backs-of-my-knees heat.
Make this pie.
Some things you should know going in: You are only partially baking the cookie crust before pouring the lemon bar liquid over the top. So when you take the partially baked cookie crust out of the oven, it will be a little golden and puffed up– like a giant cookie. You're going to pour the lemon bar mixture over the hot cookie crust and it WILL break and swirl and it will all mix together and you will think I am crazy and you are just creating one big hot mess. But when you put it back in the oven, the lemon mixture sort of sets while mixing with the unbaked cookie portion creating this perfectly lemonadey delicious little pie that will come together while it bakes I promise.
Make sure to let it cool completely and then refrigerate for a couple of hours before serving.

Pink Lemonade Pie
Pink Lemonade Cookie Mix is pressed into a tart pan and partially baked. A simple recipe for lemon bars is mixed up and poured over the cookie base and then the whole tart is baked some more until you have a perfectly sweet tart summer pie.
Ingredients
Crust:
1 box Pink Lemonade Cookie Mix**see note**
1 stick unsalted butter, softened
1 egg
Filling:
1½ cups granulated sugar
¼ cup all purpose flour
1 teaspoon baking powder
3 eggs
½ cup lemon juice (I squeezed fresh lemons)
Powdered sugar to garnish
Instructions
Pre-heat the oven to 350. Butter a tart or pie pan (9" standard).
In a large bowl mix the cookie mix according to package instructions by adding the softened butter and egg until all the mixture is moist and a thick dough has formed.
Press the mixture into the prepared pan (This doesn't have to be precise, especially with the fluted edges of a tart pan because the dough will slide down the sides some in the baking heat. Just make sure it goes up the sides of the pan and fills the gaps. It will be very thick in the pan-- just press it in evenly).
Bake for 15-20 minutes. The dough will puff up in the oven and start to take on a golden color at the top.
While the base bakes, mix up the lemon bars that will be poured over the top.
Whisk together the sugar. flour. and baking powder. Add the eggs and lemon juice and whisk until the mixture is foamy, frothy, and combined.
Pour the liquid over the warm cookie base. It will crack and break and the lemon will run inside the partially baked cookie. Let it.
Bake for another 20-25 minutes. The edges will be set and the center will still jiggle slightly.
Dust with powdered sugar.
Let it cool completely and refrigerate for at least 2 hours before serving.
Notes
If you can't find the Pink Lemonade Cookie Mix then try something different! Funfetti Cookie Mix would be fine. So would Sugar Cookie or even Oatmeal Cookie Mix (though the oatmeal cookie mix would not swirl with the lemon bar part as shown here).
Lemon bars are based on
Bakerella's Lemon Bar recipe
— it's my favorite super simple go-to and I almost always have those ingredients on hand.