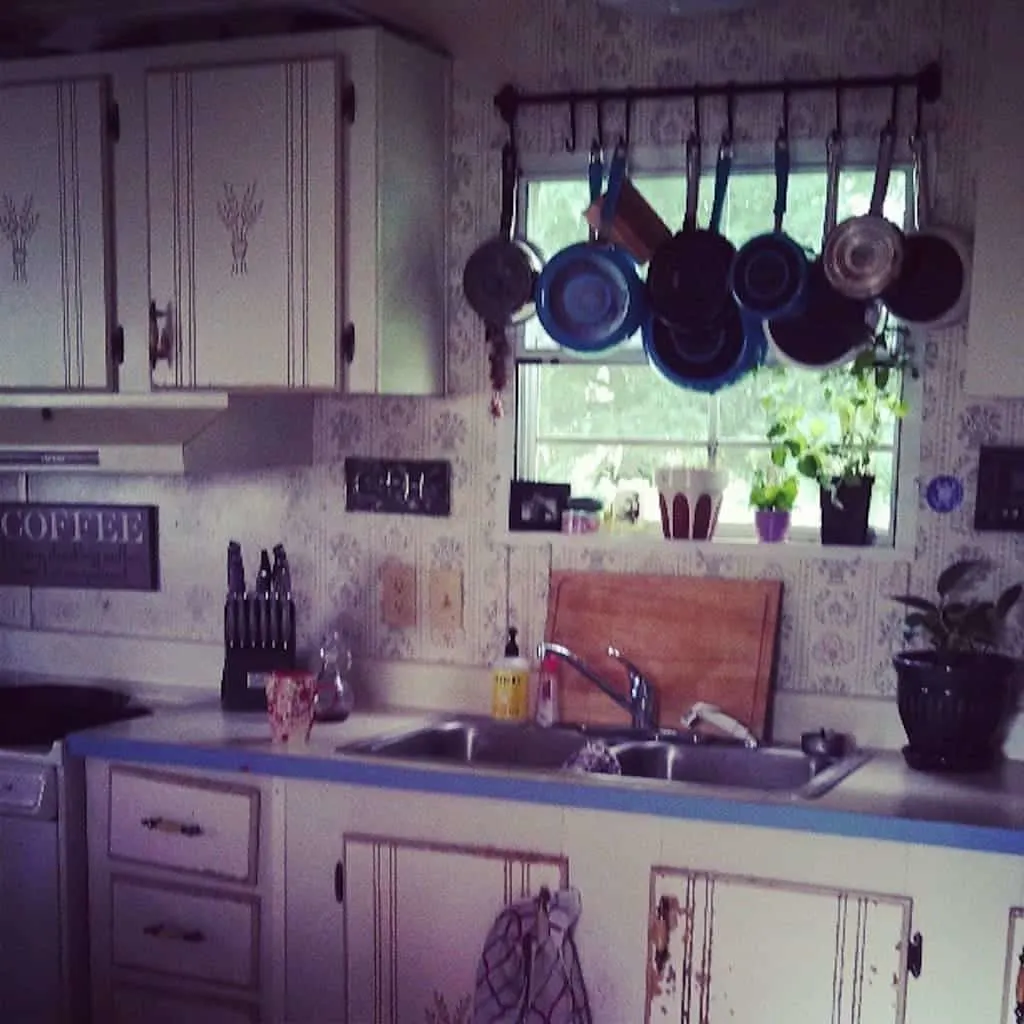 So this week, in lieu of a regular Monday post, I thought it would be kind of fun to do something a little different. I thought you might like a little peek behind the scenes in my kitchen.
The photo above is my itty bitty cooking space in all its antithesis of glory. I'm talking about this kitchen is a HOT MESS.
The reason I thought I should share my totally dysfunctional disaster is because when I first began this blog my goal was to inspire others to cook. To prove that seriously you guys, it's not hard. I wanted to create a place for recipes that are not pretentious or scary or that call for spices you can only order on the internet (because when I wanna make something I don't wanna wait 3-5 days, amiright?). I wanted to put tangible fresh food out to the world in a really easy family-friendly (budget conscious!!) way.
And I wanted to prove that it could be done without fabulous granite counter tops and a stainless steel fridge (although… I would like to note that I would very much love granite counter tops and a stainless steel fridge in our new house. Just sayin').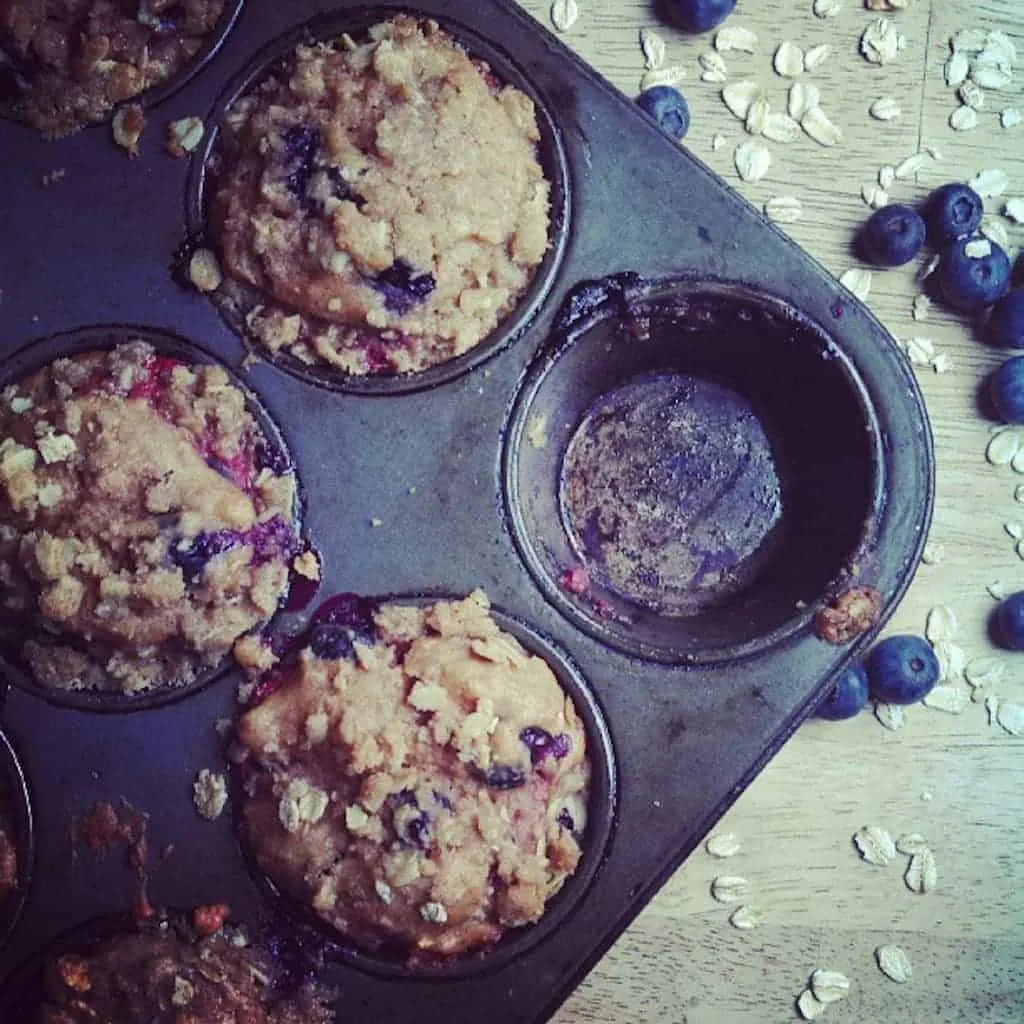 Blogging seriously intimidated me at first because EVERYTHING IS SO PRETTY. All the time. So my mismatched dishes and formica-filled kitchen seemed like a huge hurdle. Like I wouldn't be a part of the club. When I'm having a crappy day, I still feel that way. But you- my readers- you all come from so many walks of life. I have some that probably make more money in a year than I will ever see in ten. I have others that scrape by and email me for vegan substitutions because dairy is not in their budget.
The food brings us all together.
I use really old muffin tins. I don't own a KitchenAid mixer. Most of my photos happen on my kitchen table that I bought second hand ten years ago. If you all have been here for awhile you'll remember that we live in a little shoebox in my version of nowhere while we save to buy a house. The only standard-sized burner on my stove doesn't work. The knobs on my oven do not display the temperature. I have to lay a cutting board across my sink to prep my veggies.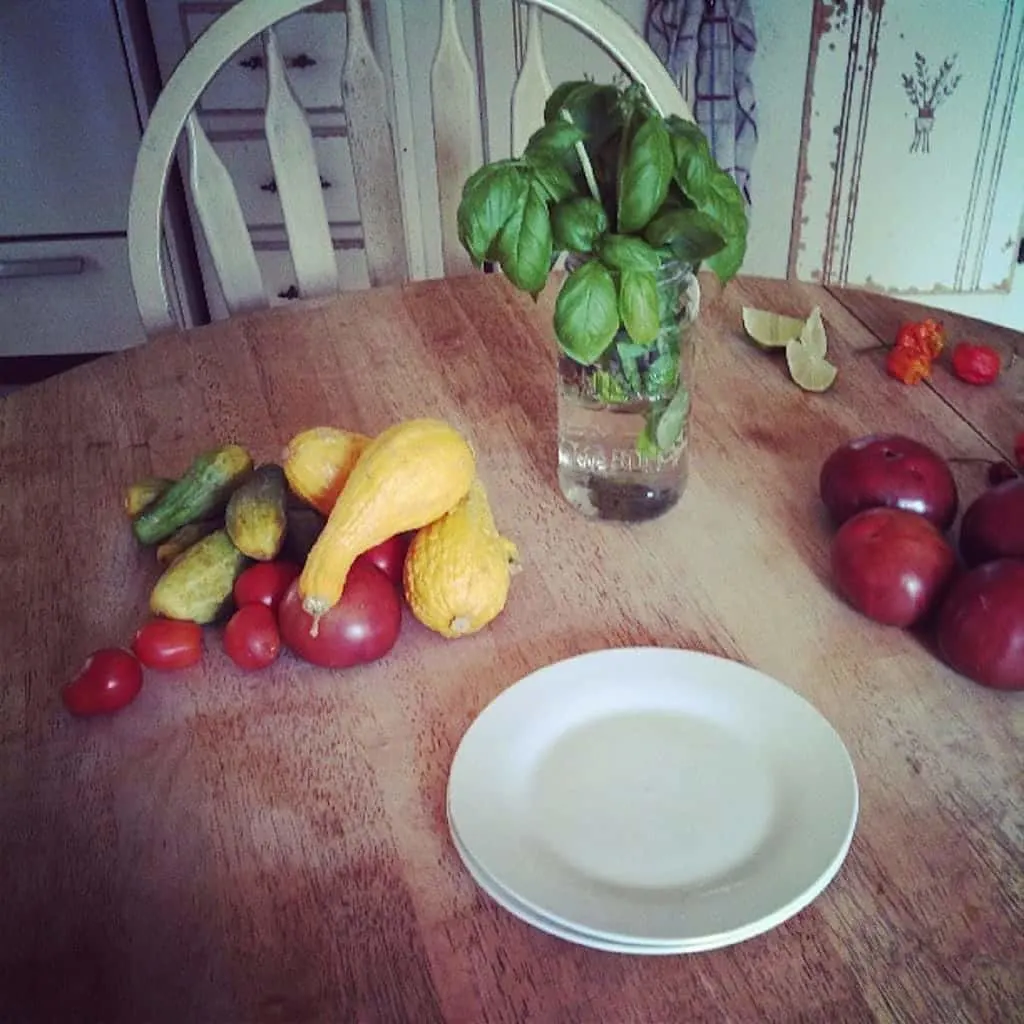 But I still cook everyday all the time. And I still love it.
I guess the point to all this is that I'm just a home cook in a crummy little kitchen trying to feed my family and not cave in to the ease of take-out or monotony. I really truly believe that if you can read, you can cook. You just need the desire. For more about me, my background, and Sugar Dish Me read here. And here is Norma Jean, just so you know that yes, it is Monday.