I honestly DO NOT KNOW how we got to the weekend.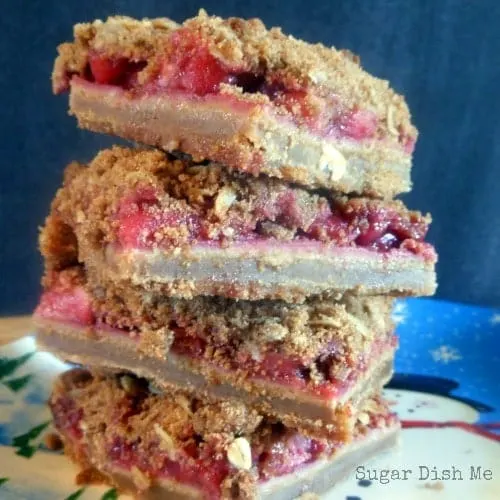 It was Tuesday, and it felt like it took soooooooo looooong to get to Tuesday, and then I blinked and it was Friday night.
Speaking of Friday night– my kid has plans. I just dropped him off at a boy/girl birthday party… with a DJ. I do believe this is the first time he's ever gone to a party like this that wasn't just a sad excuse for a school dance… I also believe that I was never ever invited to a party like that when I was 12, or 13, or 14… or ever. So I'm feeling pretty glad that my kid is already cooler than me.
But I'm also freaking out a tiny bit.
It's a girl's birthday party. Andrew took her chocolate ( good boy).
Okay, so the invitation said Food! DJ! Dancing! and I've been wondering ever since we dropped him off if anyone is actually dancing? Do you remember being in middle school and getting all excited to see your friends at a "dance" outside the confines of the classroom or the harsh fluorescent lighting of the school cafeteria? Do you remember all the totally b.s. ideas that TV and movies put into your head about what to wear and who will go and what will happen once you get there? Do you remember that only like 3 people danced (a super self-assured tween power pair and then the one weird kid that was both admirably uninhibited and ruthlessly teased) while everyone else loitered in the shadows?
Those are my memories. TV really set my expectations up for failure. My bar was set way too high. My only references were people like Kevin and Winnie from The Wonder Years and Andie and Blaine from Pretty in Pink… it was a seriously skewed and romanticized point of view.
Because in my world experience 13-year-olds don't dance.
I guess we'll see what happens.
Anyway… it's Friday and I still don't know how I got here. What I DO KNOW is that I'd reeeeally like to be lazy this weekend. I need to breathe and collect my thoughts for a minute. I need to sit on the couch in sweats with my ice cold feet stuffed under the cushions while I eat Raspberry Apple Pie Bars and ice cream with a spoon and watch Elf on TV. I need to not think about the laundry that I SWEAR is reproducing. I need to not worry about Miss Norma Rude Jean snatching my red sparkle beads off the Christmas tree and trying to run through the house with them.
I need to not worry about my little boy going to parties with giiiiirrrrllllssssssssss.
But I do think there should be dancing… even if it's just me sliding around in my socks on the kitchen floor.

Raspberry Apple Pie Bars
A brown sugar shortbread crust topped with tart apples and raspberries and then covered in a crumbly oatmeal streusel.
Ingredients
For the Crust:
1 cup butter
¾ cup packed brown sugar
½ teaspoon salt
1 teaspoon vanilla
2 cups all purpose flour
For the Raspberry Apple Filling:
8 ounces frozen unsweetened raspberries
2 tablespoons granulated sugar
½ cup cold water
2 teaspoons cornstarch
4 cups granny smith apples, peeled, cored, and chopped into ½-inch pieces
1 teaspoon cinnamon
¼ teaspoon ground nutmeg
1 teaspoon lemon juice
Topping:
1 cup old fashioned oats
1 cup all purpose flour
½ cup brown sugar, packed
1 teaspoon cinnamon
½ cup butter
Instructions
Pre-heat the oven to 325. Butter a 9 X 13 baking dish.
In a large bowl beat together 1 cup (2 sticks) of the butter, ¾ cup of the brown sugar, and ½ teaspoon salt until light and fluffy.
Blend in the vanilla and then beat in two cups of the flour.
Press the dough into the bottom of the prepared pan and bake for 20 minutes, turning halfway through.
While the crust is baking, put the frozen raspberries into a medium saucepan with the 2 tablespoons granulated sugar. Heat over medium-high heat, stirring occasionally until combined.
Whisk the 2 teaspoons of cornstarch into the ½ cup cold water. Pour it into the saucepan and bring it to a slow boil, stirring occasionally.
Continue cooking for about 5 minutes. Remove from the heat and set aside.
Place the chopped apples, 1 teaspoon cinnamon, ¼ teaspoon nutmeg, and 1 teaspoon lemon juice in another bowl. Toss to coat evenly.
Pour the raspberry sauce over the apple mixture (you can strain the seeds out first if you'd like), stir, and then spread it evenly across the baked crust.
Using the same bowl you mixed the crust in (for the sake of not having 43,097 dirty dishes), stir together the 1 cup of old fashioned oats, the remaining 1 cup of flour, the remaining ½ cup brown sugar, and the last 1 teaspoon of cinnamon.
Melt the remaining ½ cup butter and toss with the oat mixture.
Sprinkle the oat crumble over the raspberry apple filling and bake for 25 more minutes.
You can scoop this out and serve it hot with ice cream OR you can let it cool completely and slice it into 15-24 dessert bars.
Brown Sugar Shortbread Crust from THIS recipe at Buttercream Blondie