I know why time is going at warp speed:
Christmas.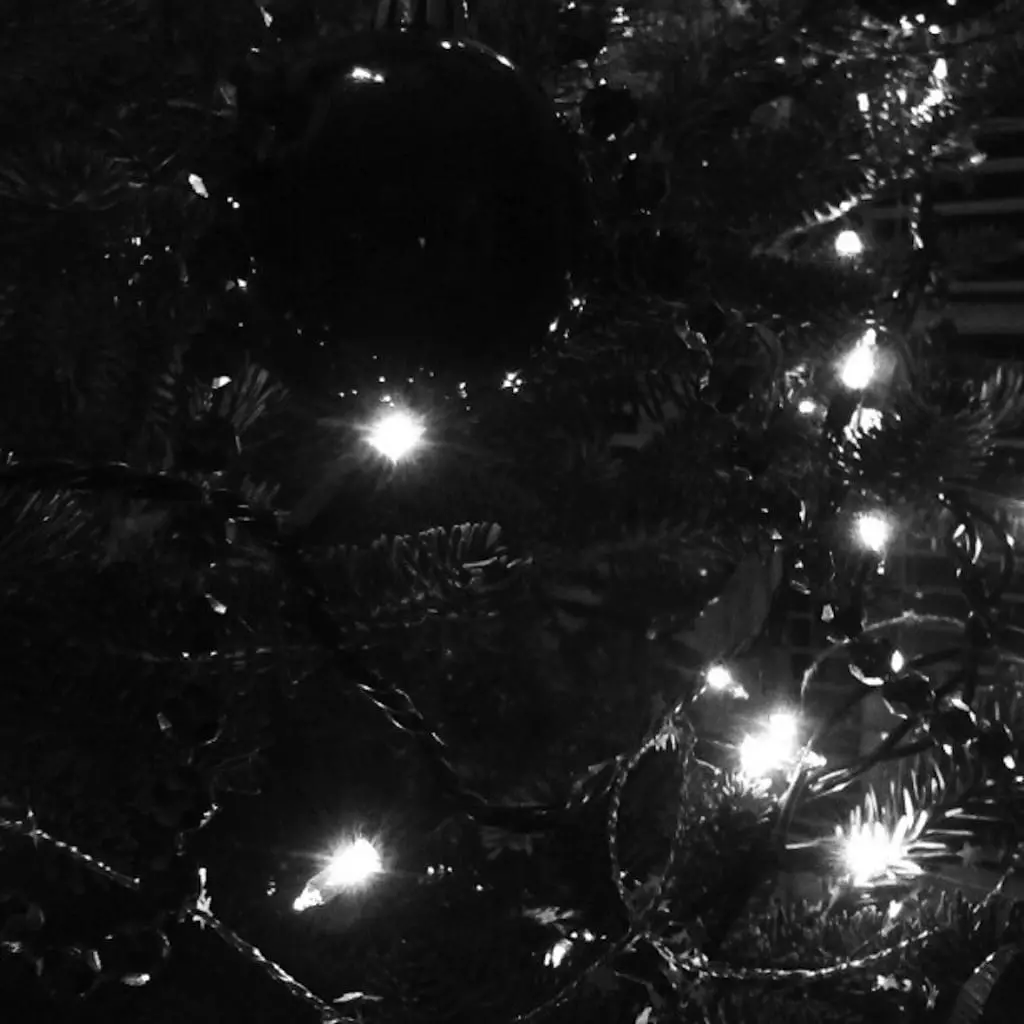 I blinked and lost the last half of last week. So I really wanted to kinda lolly-gag through the weekend.
Didn't happen.
But lots of stuff DID happen!! My little brother turned 17. I made him a giant Reese's Cup birthday cake. It required lots of recipe reading and a tart pan. Buuuut there is nowhere out here to purchase a tart pan except Wal-Mart. And I really just COULD NOT make myself go to Wal-Mart. On Friday afternoon we went to the bank (because some loser hijacked our debit card number last week and tried to spend $956 at wiggle.com, P.S. what the hell is that, so we cancelled our card and now we are living like it's 1953 trying to run to the bank on a Friday afternoon to make sure there's enough cash to get us through the weekend and it is SO annoying) and we spied Wal-Mart from the relative safety of the car. There were so many cars full of so many people that should never be permitted to operate a motor vehicle, and then there were even more people milling around in the parking lot… let's just say that Wal-Mart's not happening for awhile.
That means no tart pan. So I made the Giant Reese's Cup happen in a pie plate.
Some of you will remember that last month I was super extra whiny about my haircut. More specifically, The Worst Haircut I Have Ever Received. Not even kidding. I had lots of requests for photos, but I held off until I could get an appointment to fix it, because disaster hair photos are only fun if you can before/after it. So I'll remind you that before that lady assaulted me with scissors, my hair was reeeeally long. Most of the way down my back, and all kindsa unruly wavy curly. Because it's so crazy, I usually wore it like this: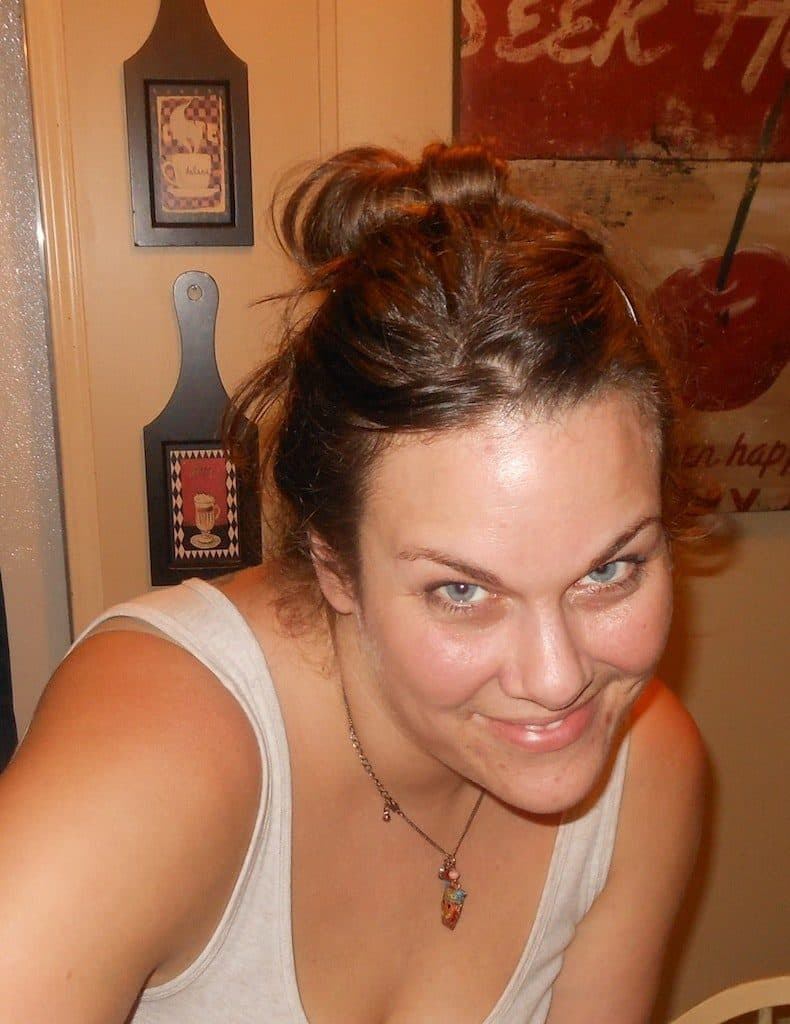 That's like 9 bobby pins and a strategically placed pencil keeping the mess out of my face. I needed a little change. When I went for my first hair appointment I asked for THIS.
We had a cocker spaniel when I was a kid. Her name was Lindy and she had some really curly unruly hair. Lindy went to the groomer's every now and again because, like me, she needed to tame the mess.
I had no idea my stylist was channeling my childhood pet when she cut almost 11 inches off of my hair, but, well… there it is.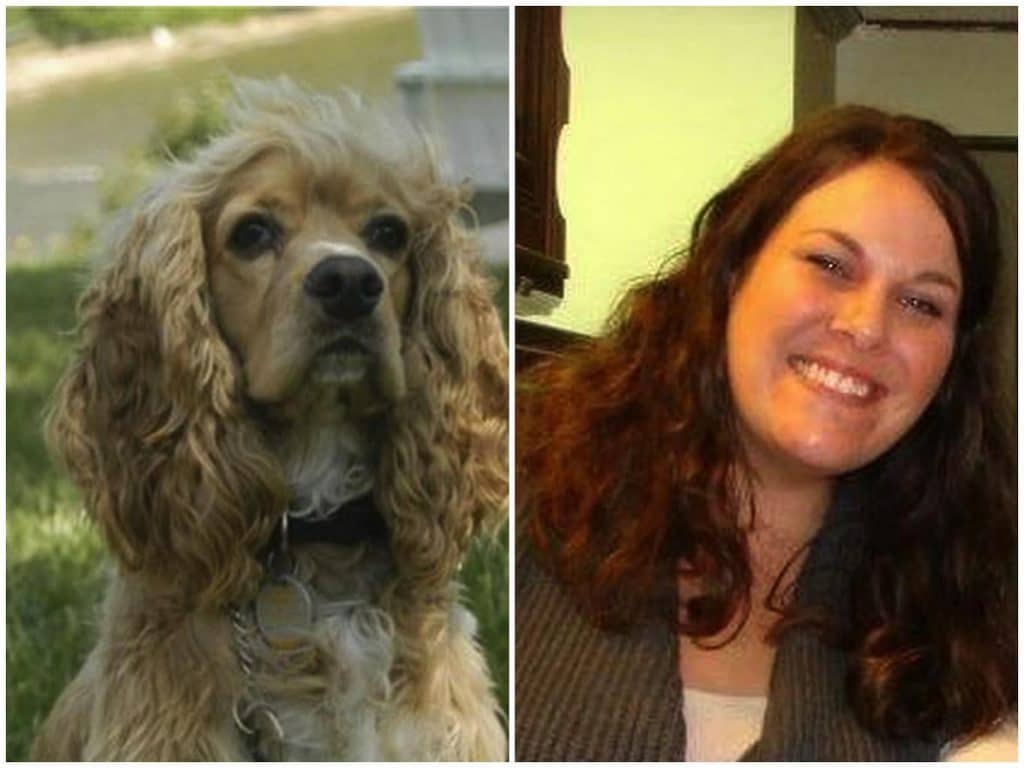 You see the similarities? Also this look was the improved version that included 94 bobby pins instead of 9. You can't see the stringy bangs she gave me that stretched down to my lips.
The flat iron made this cut even more ridiculous. I resembled my 12-year-old self in a really creepy way.
This Saturday my sister and her super awesome ACTUAL stylist saved the day.
I cannot tell you what a relief this is.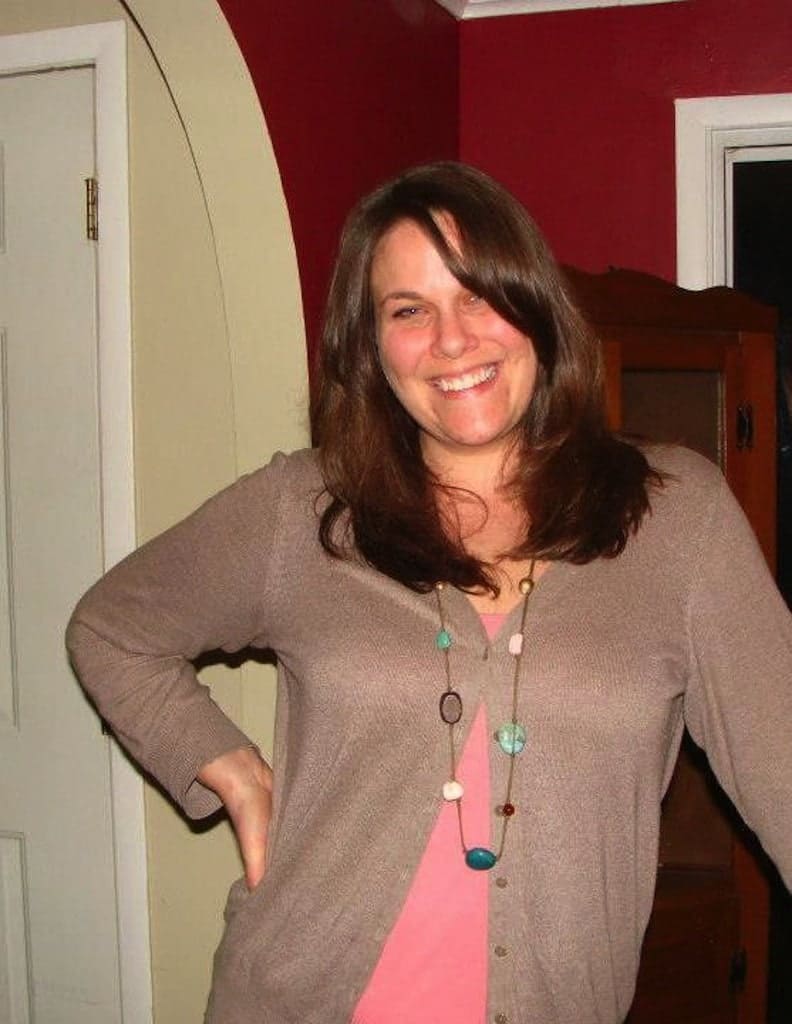 Thank you Chrystal and Lindsey!!!
Also, this photo was after I spent all afternoon running errands and then produced the slightly high-maintenance birthday cake. My sweater is strategically buttoned so you can't see the chocolate ganache smeared across my pink shirt. What I'm saying is, this is the unpolished version of the new haircut. And I love it.
So back to the cake.
It is not my recipe. Google served me up a whole bunch of giant Reese's results, most of them involving folding parchment paper all accordion-style which I was really not feeling.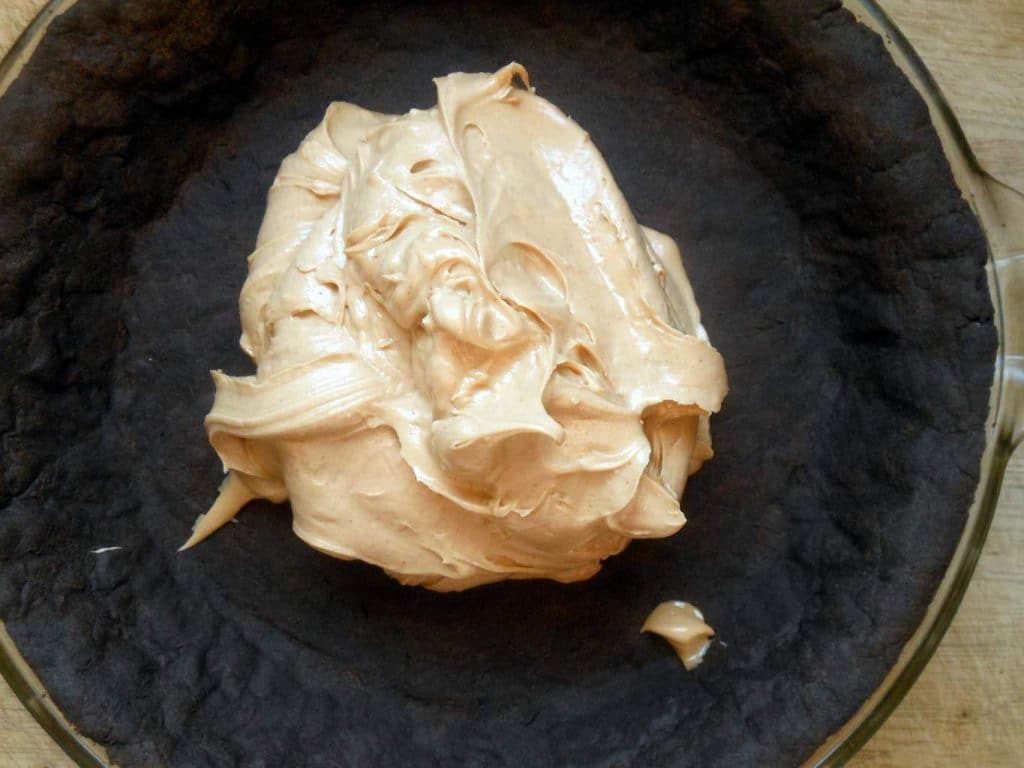 The pie plate worked out just fine and dandy.
I also didn't bother rolling out the crust as per the instructions. I like to live dangerously (unless it involves scissors near my hair). This chocolate pastry was sorta crumbly, so I just pressed it into the pie plate. Low maintenance. I like it.
This peanut butter filling, though… Ohhhhh my goodness. I could live off this stuff.
Totally amazing.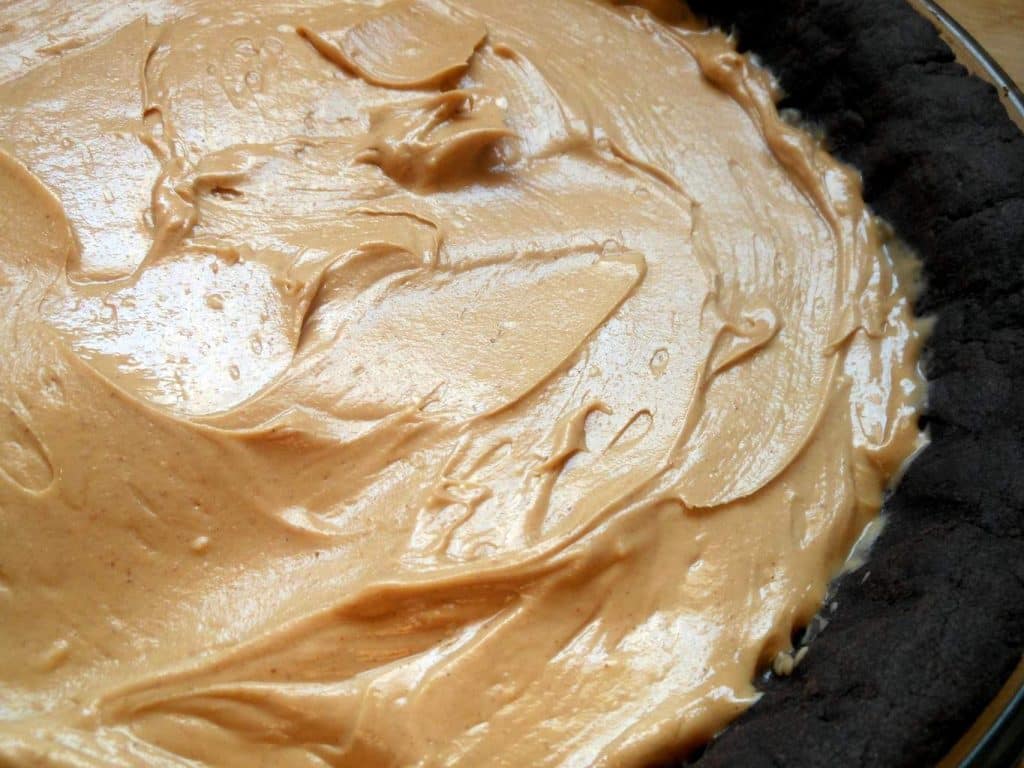 This actually comes together really easily and pretty quickly; just leave enough time to refrigerate and let it all set.
You can find the recipe HERE at A Cozy Kitchen.
How was your weekend? Busy? Lazy? I hope it was lazy. I envy you that.