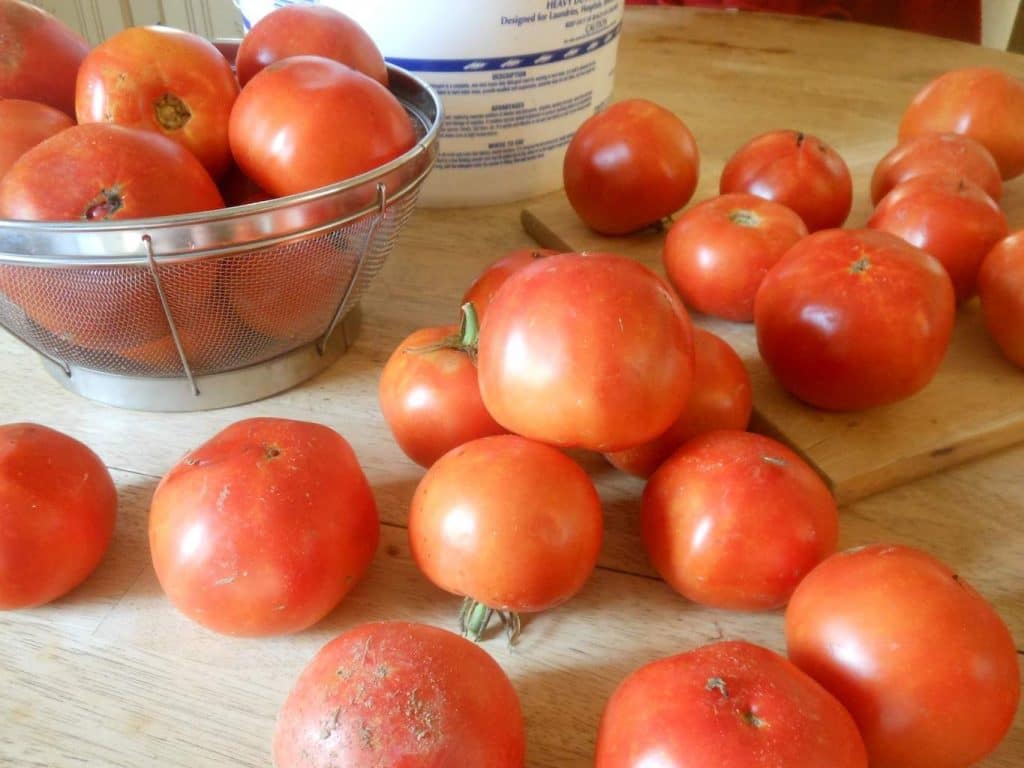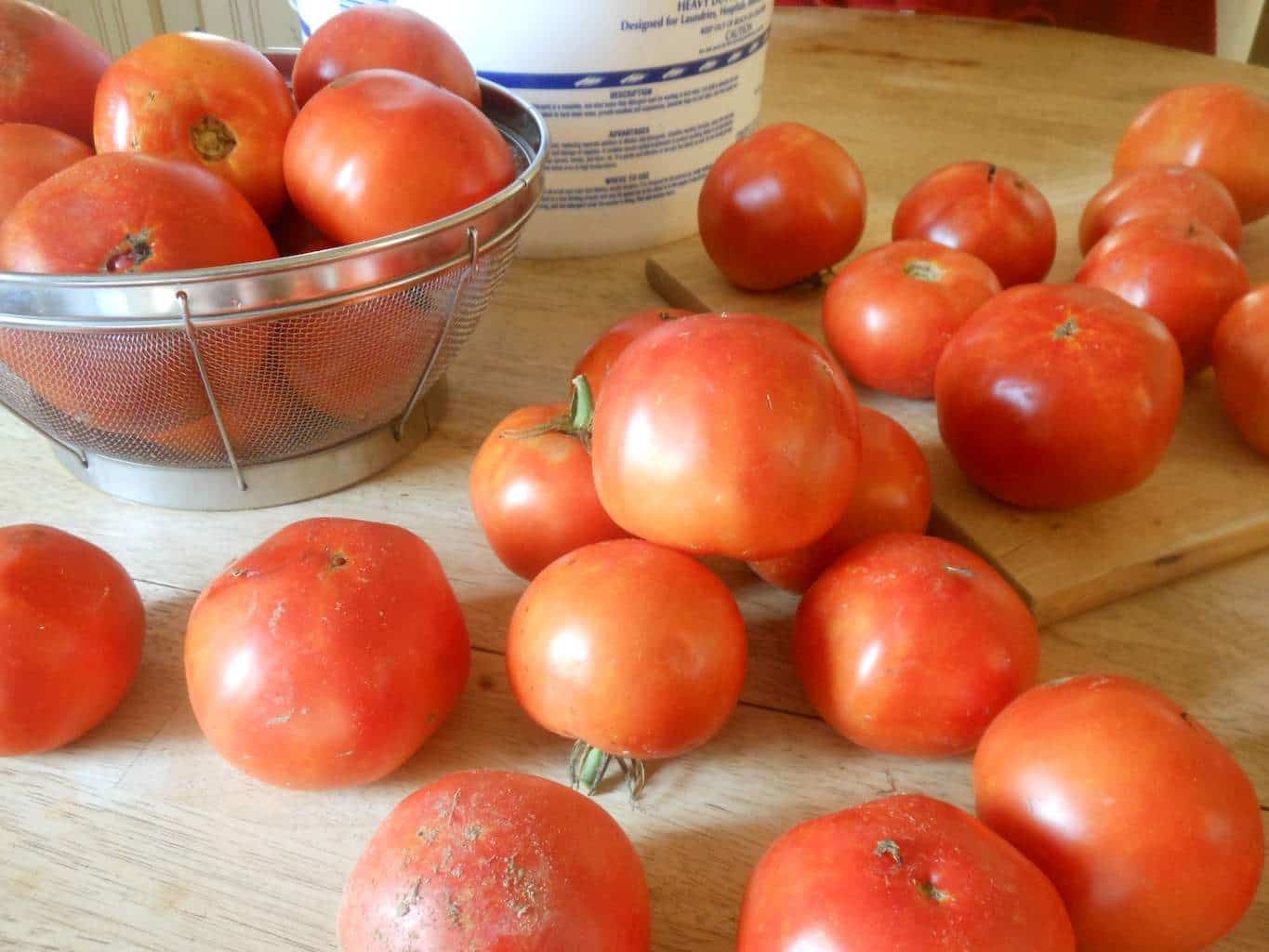 Earlier this week I briefly mentioned a gigantic bucket of tomatoes given to me by my neighbors from their garden. Wasn't that nice? And there are a bazillion more tomatoes where these came from. I am not a canner or a freezer-filling planner… this is actually the first occasion in my entire life I've even had the time to consider putting up food for future use. It's neat and weird all at once.
So anyway, I'm just gonna go ahead and say that canning is extremely intimidating.
Also you have to buy lots of stuff to get started. Now, you should know that I am ALL FOR buying stuff. But this trailer house has a serious storage space problem in that it has exactly none in the way of storage space. It's sort of annoying.
Oh!! And our very nice newer model car decided to blow a head gasket this week for no apparent reason at all… so that's expensive.
And gets in the way of me buying stuff.
Can I just say that I think it's pretty ridiculous when a 1964 Volkswagen Beetle with no roof and no doors is more reliable than a fancy new Nissan fully loaded with leather seats? Ridiculous, right? I just needed to get that off my chest.
So back to these tomatoes… after I made tomato bruschetta, I was still left with like 42 tomatoes. That's an awful lot of BLT's. Deanna at Year of Healthier Living solved that problem for me rather quickly though when she posted this recipe for Roasted Tomato Sauce.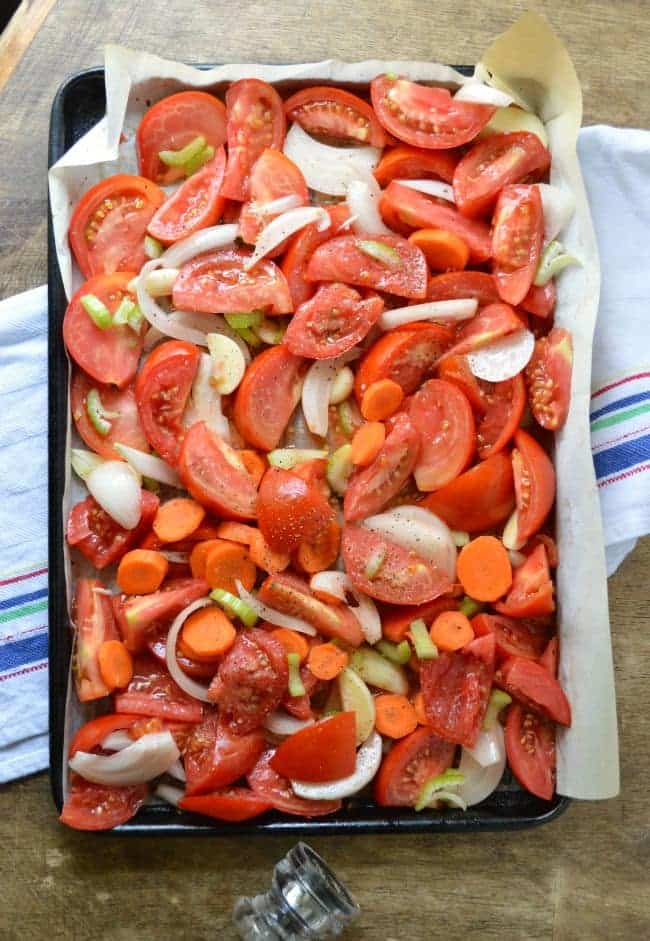 It was the easiest, most uncomplicated thing I've accomplished in a very long while… aside from lazing around with a paperback in the sand.
With plenty of garlic, a little olive oil, a bit of kosher salt, and coarsely ground black pepper, this sauce was the complete opposite of a complicated order. Also the house smelled so delicious I could hardly stand it.
Oh Oh Oh!!! I forgot to tell you! There is no canning required. This sauce lives quite happily in the freezer. So the most you'll have to buy is a freezer bag or two. Or 24. But still.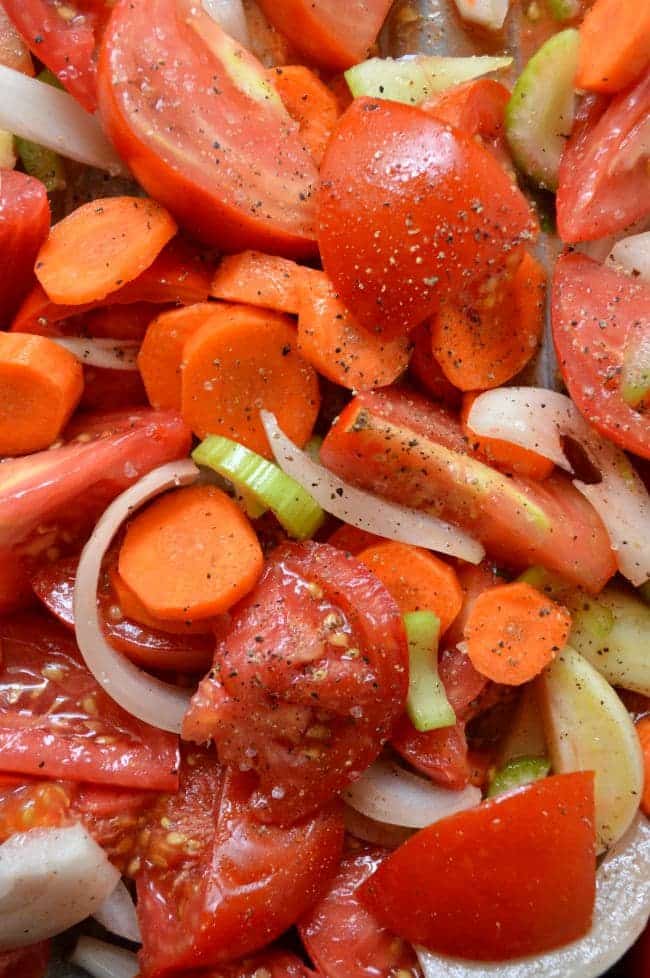 Jusssst look at these veggies!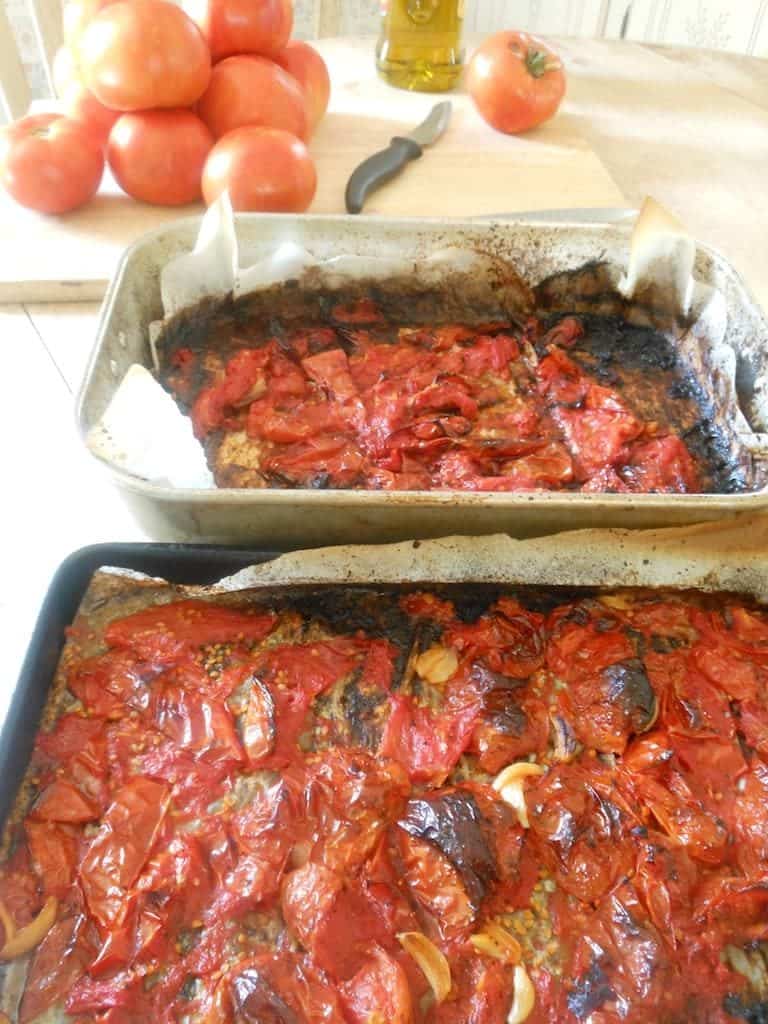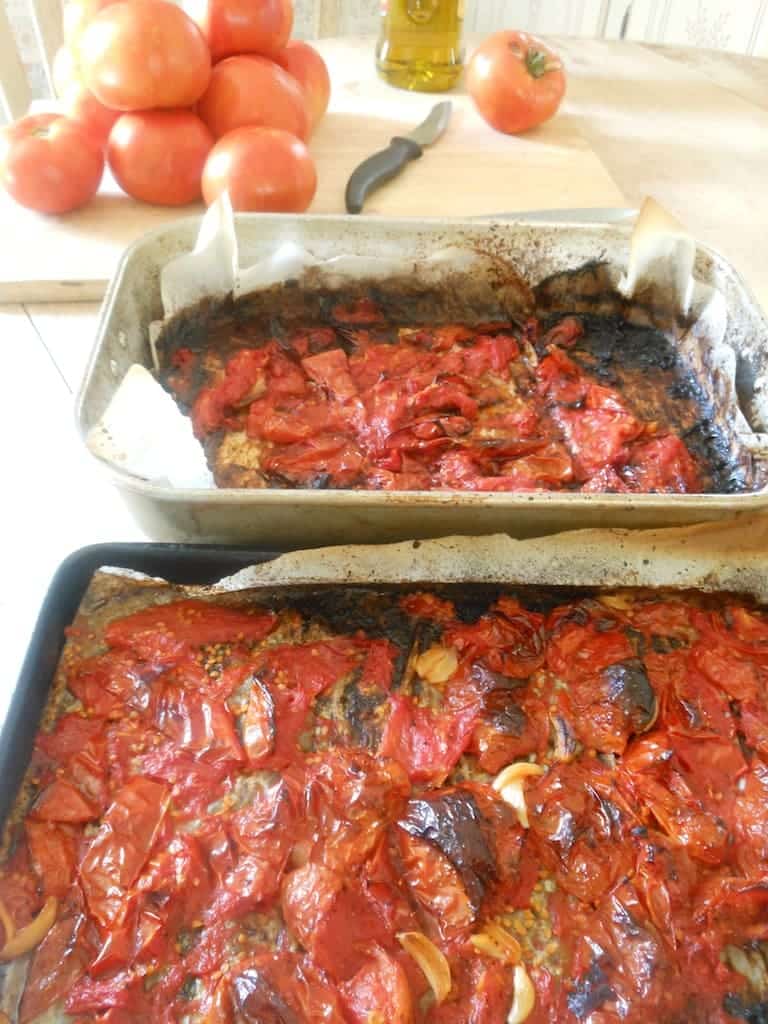 All I had to do was wait a little bit, and then stir a little bit, and then wait just a little bit more…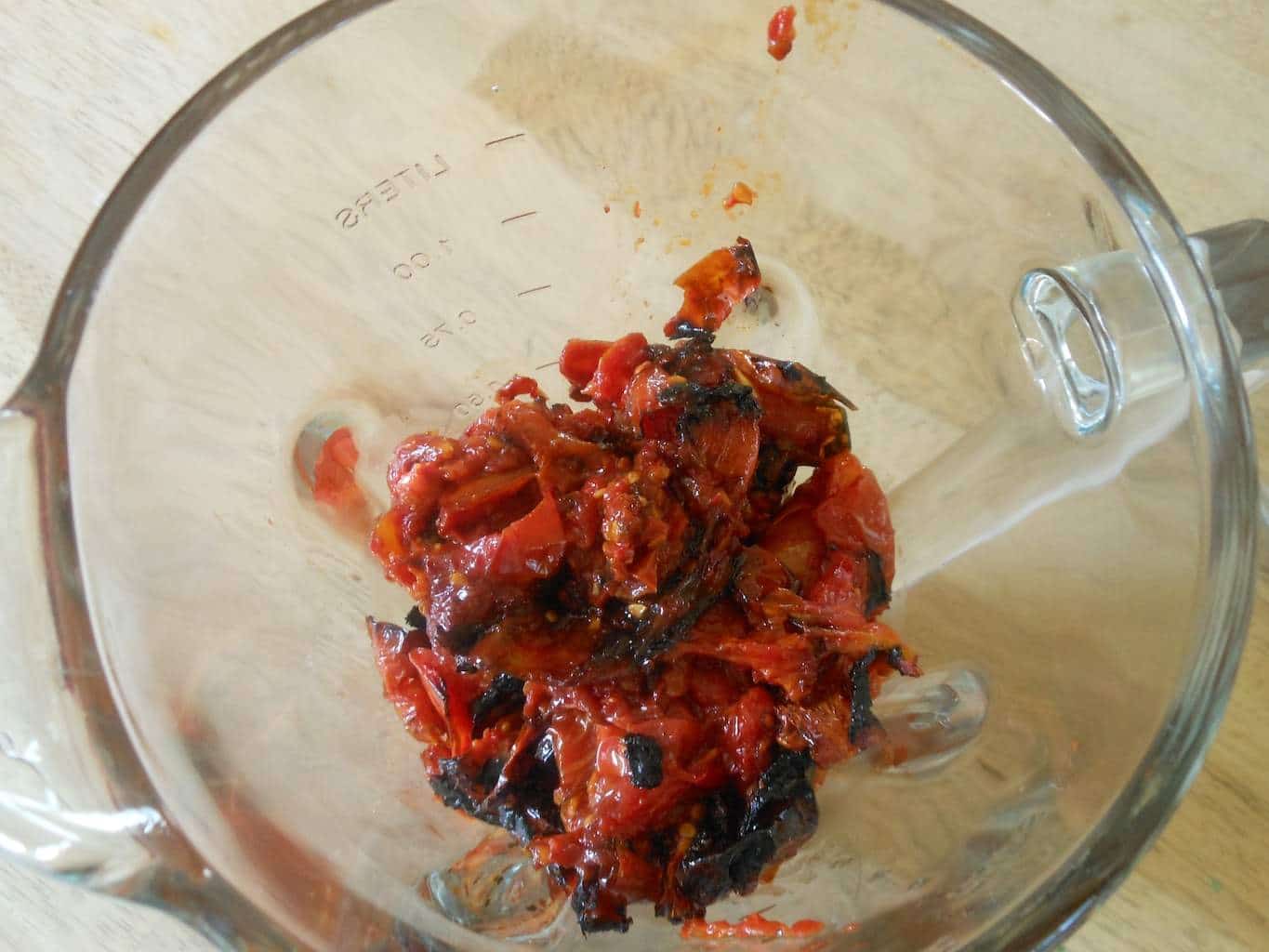 The tomatoes came from the oven, all charred and lovely, and then I scraped them into the blender.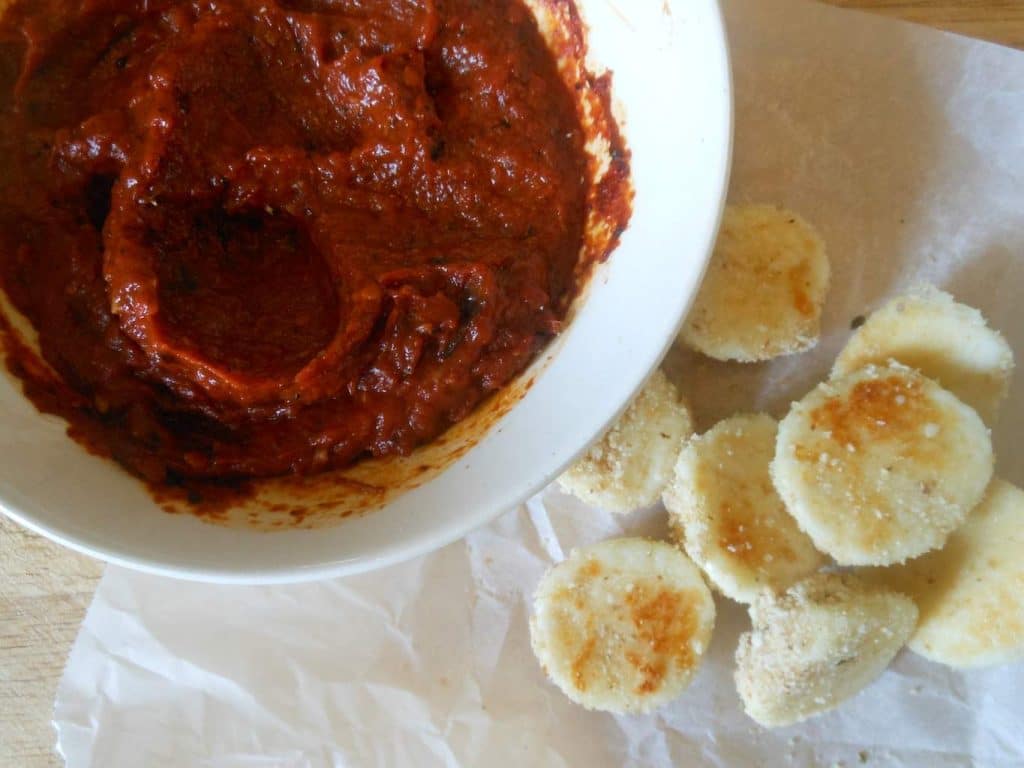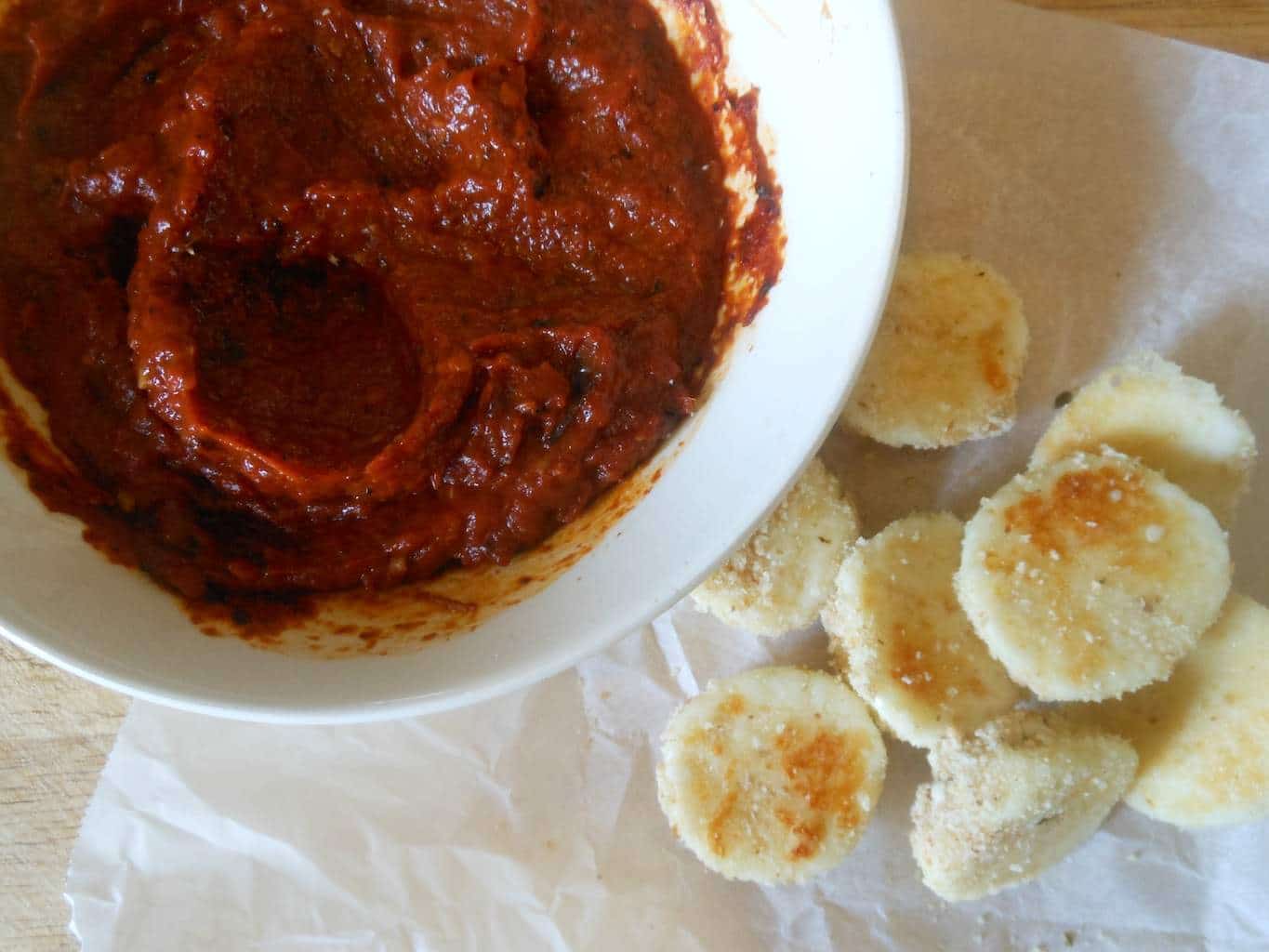 What I got out of the blender was this thick, rich, marinara that just screamed summer and fresh and all sorts of wonderfulness. So of course I dipped cheese in it.
Mmmmmmmmmmmmmmmmmmmmmmmmmmmmmmmmmm.

Roasted Tomato Sauce
Fresh roasted garden tomatoes and garlic make a rich, simple, and wonderfully flavor fresh sauce.
Ingredients
Tomatoes
Garlic
Olive Oil
salt and pepper
Instructions
Wash the tomatoes, core them, and slice into quarters (halves for smaller varieties such as Romas).
Pre-heat the oven to 400. Line a rimmed baking sheet with foil or parchment paper. Press the foil up and over the edges to avoid a giant mess.
Spread the garlic pieces around the tomatoes. Drizzle with olive oil. Sprinkle with salt and pepper.
Put the baking sheet in the oven and roast the tomatoes for about two hours, stirring them around occasionally. When they're done, most of the liquid will be evaporated and the tomatoes will look a bit charred. That's good.
Blend the roasted tomatoes and garlic to your desired consistency in a blender or in a bowl using an immersion or stick blender.
You can freeze this for up to 6 months.
I shared thisthis for you just like I found it
HERE
.