Toasted oats, flax seeds, and almonds tossed in homemade caramel and sprinkled with sea salt. This Salted Caramel Almond Granola will make the perfect breakfast, snack, or sprinkled-on-yogurt treat!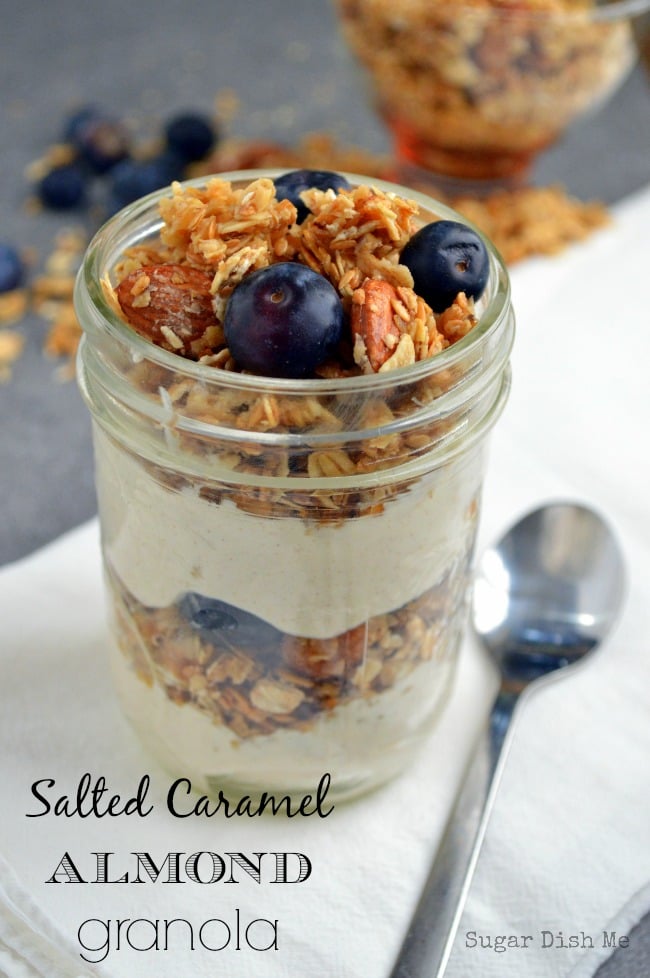 Who wants breakfast?!
I do! (and I am sure you are not surprised)
Annnnnnd who wants caramel for breakfast?!
Kind of healthy-ish caramel. It's a thing.
I was running errands with my youngest the other day and we were STARVING. So we ran into a convenience store to grab a snack really quickly. I thought I'd be able to find an apple or some nuts or a granola bar that was high-fructose-corn-syrup-free (ha!), but… I was totally mistaken. Then I found a row of Kind bars tucked in a corner. Do you ever buy Kind bars? They are all natural and pretty doggone delicious. I grabbed the Salted Caramel Almond variety. Yum.
But at the gas station they are like $2.29 each. Two dollars and twenty nine cents for 1 1/2 bites.
So I slammed a bottle of water and decided I was not all that hungry.
The next day however, I could not get the salty caramel almond thing out of my head, so I made a big batch of this granola with all that same Kind bar-inspired goodness.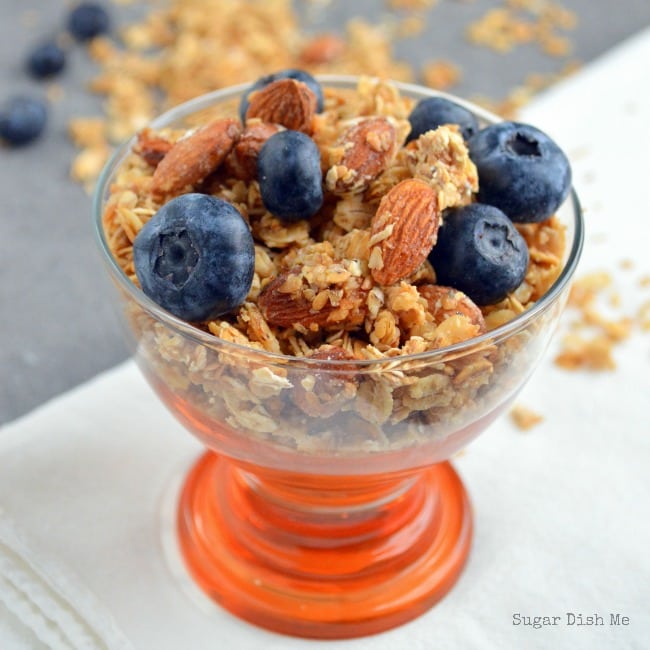 It's amazing! I love it! And I shared the recipe Joyful Healthy Eats for my friend Krista today. You will love her blog — it's a totally gorgeous and family-friendly approach to some delicious healthy recipes. She has the best dinner ideas ever! See you there!