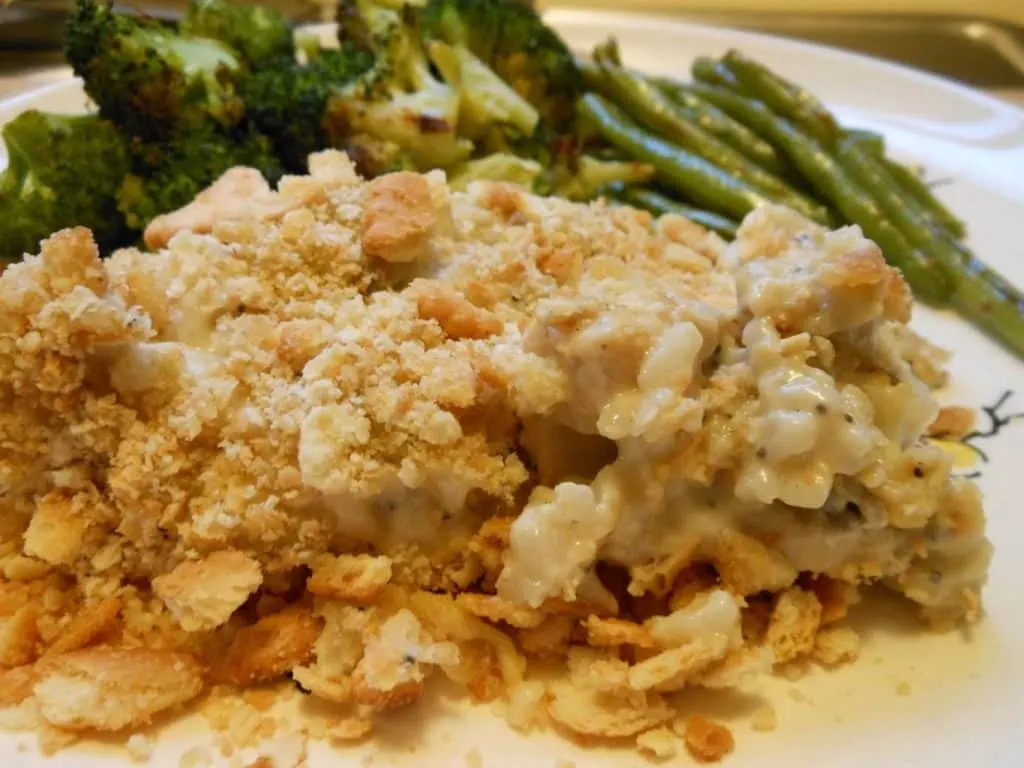 It is no secret that I love to read. I finished another book a couple of days ago, and have been searching my nook shopping library for suitable and cheap reading material ever since. It's been a fruitless search. My wishlist is 100 miles long, but at this juncture, I cannot justify the expense. The free books are mostly in desperate need of an editor (note to self published authors: please proofread. Please?). But the real root of the problem is that I am pining away for a new release from one of my favorite authors— and the date is still two months away (Shasta Cola it's still two months!!!).
If you read my post on Caroline Bellefleur's Chocolate Cake, then you are already aware of my affection for Sookie Stackhouse. And since Chad gave me The Sookie Stackhouse Companion for Christmas, whenever I am longing for a good read, I make a recipe out of this book.
The recipes are just as super as the writing.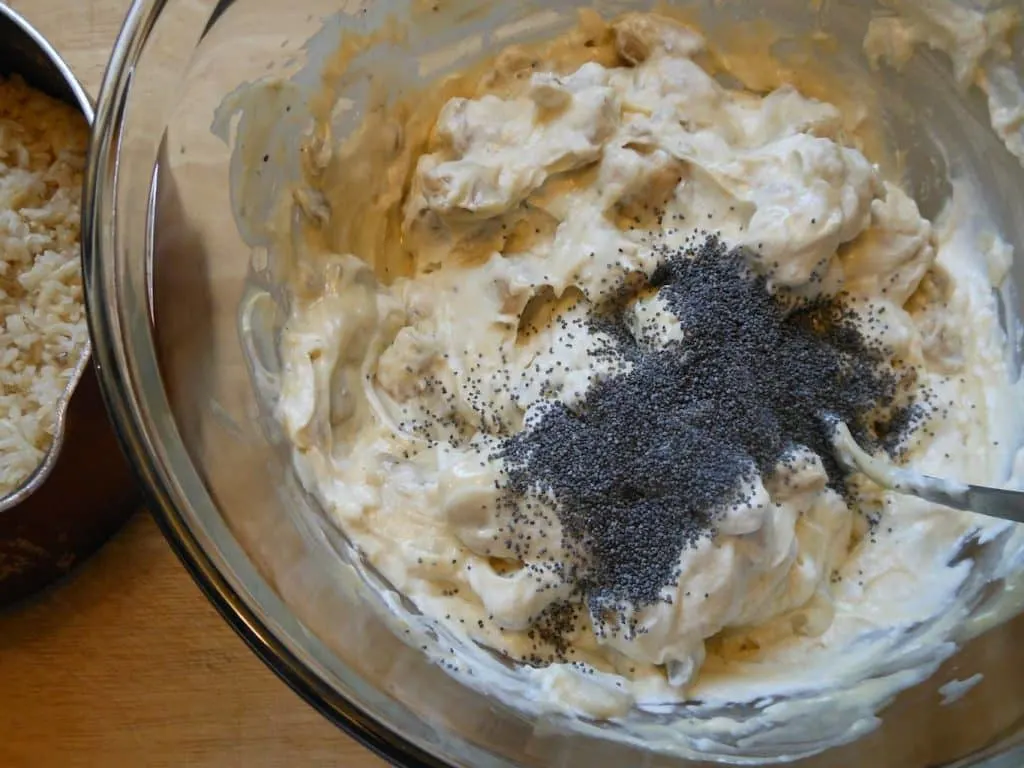 In a large bowl stir together cooked chicken, cream of chicken soup, cream of celery soup, sour cream and poppy seeds. To cut calories and fat where I could, I poached the chicken and used fat free, low sodium versions of the cream soups and light sour cream. I also used brown rice.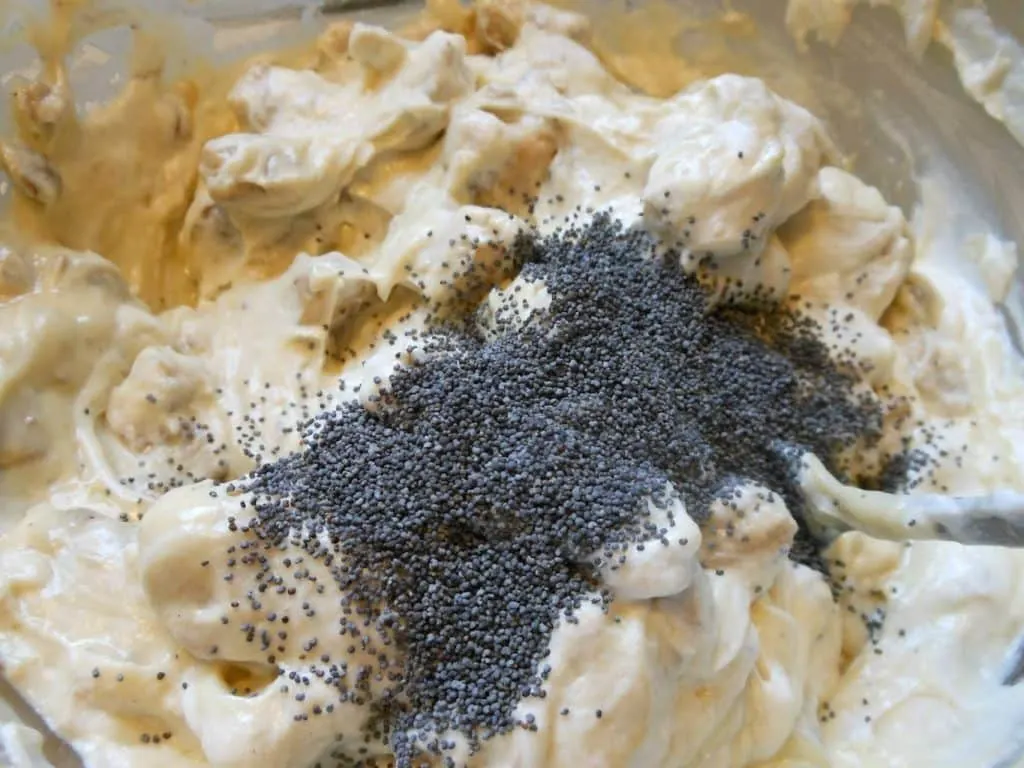 Poppy seeds needed to star in their own photo.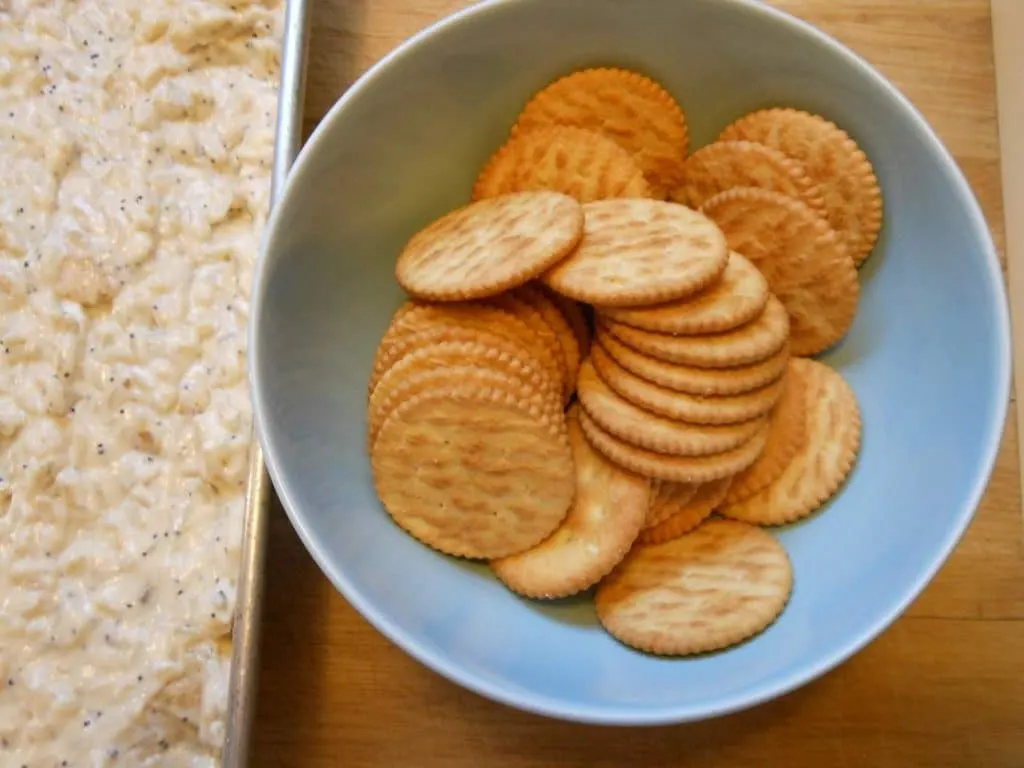 I used Reduced Fat Ritz Crackers and cut the amount of butter called for in half. I crushed the crackers and stirred them with the melted butter before spreading them across the casserole (the original recipe says to drizzle the butter across the top).

Bake this at 350 for about 30 minutes. The result will be a crunchy crust and a casserole that's hot and bubbly. We ate this up, along with the giant pile of roasted vegetables I served with it. Perfect for a quick weeknight meal or a take along dish for a potluck.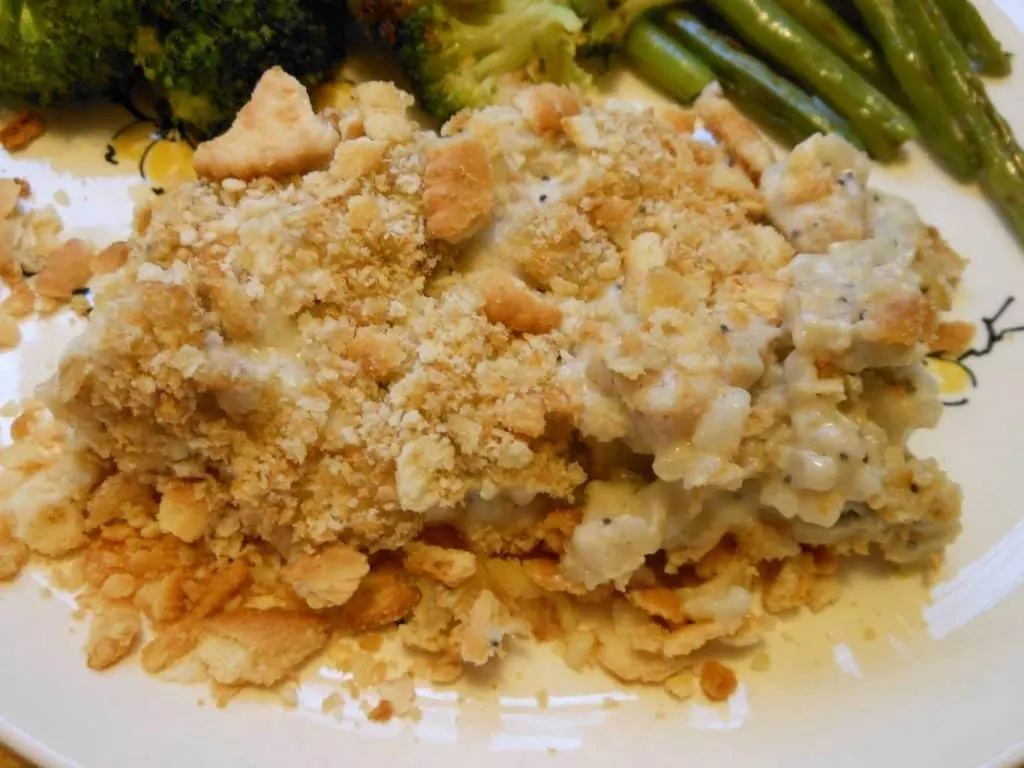 Sookie's Chicken Casserole
A lightened up version of creamy, hearty, stick-to-your ribs chicken and rice casserole topped with a buttery cracker crust.
Ingredients
nonstick cooking spray
4 boneless skinless chicken breasts, poached and shredded (see note)
8 ounces sour cream (I used light)
1 (10 ounce) can of cream of chicken soup (reduced fat, low sodium)
1 (10 ounce) can of cream of celery soup (reduced fat, low sodium)
1 tablespoon poppy seeds
2 cups of cooked rice (I opted for brown)
1 sleeve of Ritz Crackers, crushed (I used reduced fat)
2 tablespoons butter, melted
Instructions
Preheat the oven to 350 and spray a 9X13 baking dish with the nonstick cooking spray.
In a large bowl stir together the cooked chicken, sour cream, both soups, and poppy seeds. Then stir in the rice.
Spread the casserole mixture evenly in the prepared baking dish.
Combine the crushed Ritz crackers with the melted butter and then cover the chicken mixture with the buttery cracker crumbs.
Bake for about 30 minutes, until the casserole is bubbly and the cracker topping is toasty.
Serve warm.
Notes
#1- To poach the chicken, place it in a medium saucepan and cover it + 1 inch of water. Bring it to a boil and reduce the heat just a little. Continue to cook the chicken at a low boil for 15-20 minutes (time will vary depending on the size of your chicken pieces). The chicken should reach an internal temp of at least 165. Or just cut it and make sure the juices run clear. You CAN use breasts WITH the bones and skin. If this is your choice, salt and pepper the water before cooking and when you're done save the resulting stock for something!
#2- If you want to take this a from-scratch step further, try my
Homemade Cream of Mushroom Soup
recipe in place of the cream of celery! (it is included in the middle of the broccoli casserole recipe)
This recipe for Sookie's Chicken Casserole was adapted from
The Sookie Stackhouse Companion
, a book full of Bon Temps-inspired creations and other amazing details about the characters and set of this fantastic series.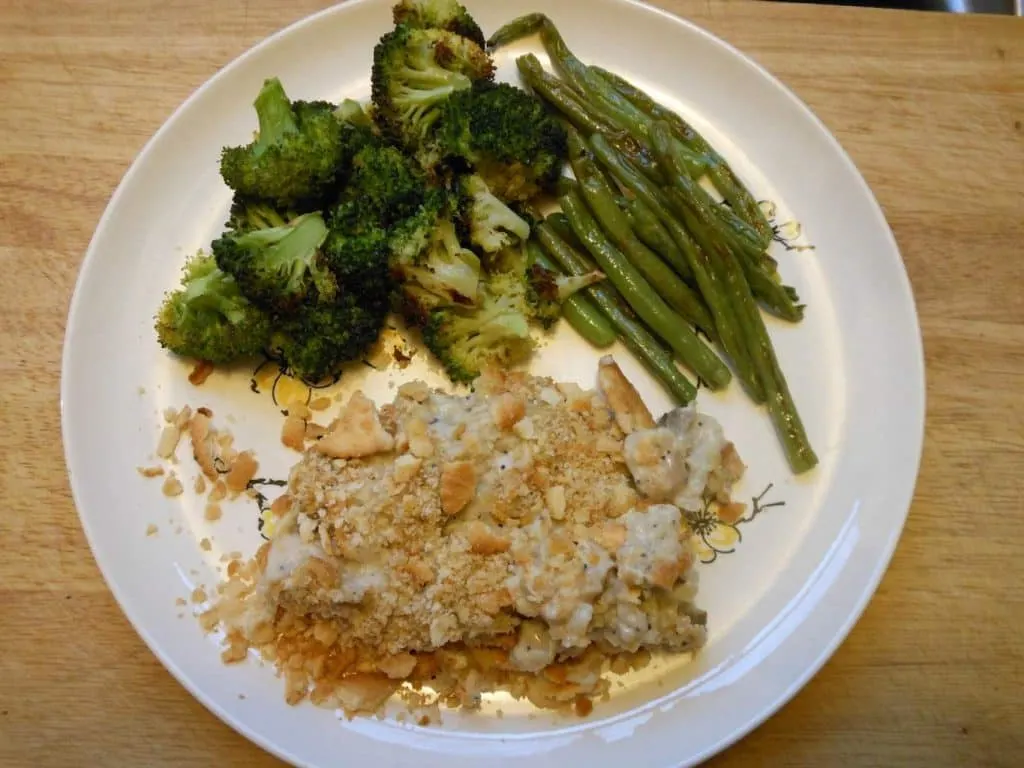 Serve with a big plate of green vegetables.