Bubbly Dasani Apple Flavored Sparkling Water over ice with fresh sliced apples and a dash of honey. Sparkling Apple Spa Water is completely refreshing on a hot day and is the perfect drink for summer pedicures and patio loafing with a summer read.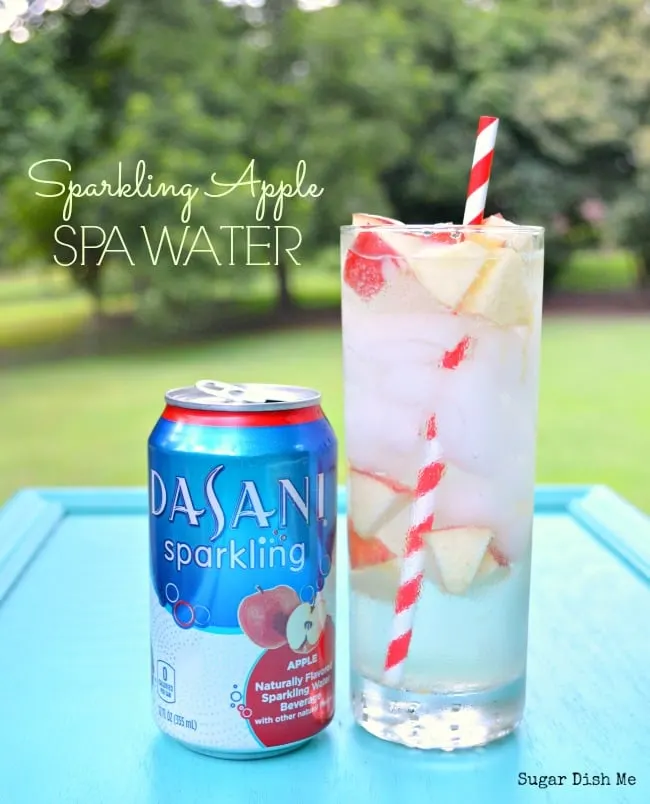 I was compensated for this post by Dasani to help promote #SparklewithDASANI but all opinions are my own.
Today is girl day.
Boys, please do not be offended. I live with lots of you. You are great in your own boy ways but…
you leave your socks on the floor. Everywhere.

And you cannot rinse a cereal bowl to save your life.
You do not put any of the things back where you found them and then you want me to find them. You also cannot find things that are right in front of your face.
You always want to eat hamburgers. You don't understand that my metabolism does not love milkshakes.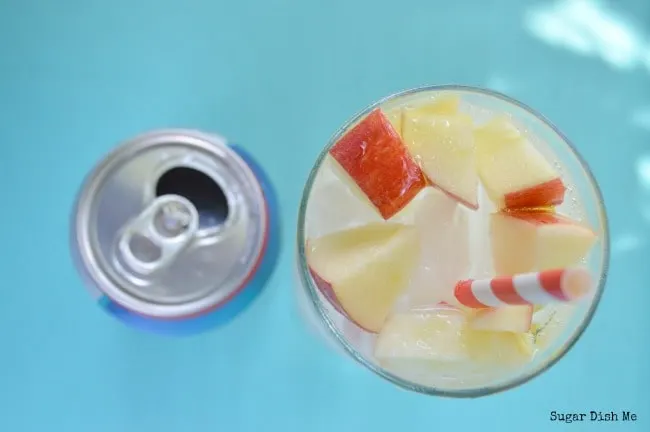 And you talk about things like Minecraft or weight-lifting or how I should use a 40-inch monitor for work because then you could also use it as a TV.
So sometimes I just need a day. A girl day full of things like pedicures. And fruit. Salmon salads and fru-fru water. CHAMPAGNE. Shopping with people that understand why I need to try on 65841 pairs of jeans. Sometimes I just need a girl day.
It makes me sparkle.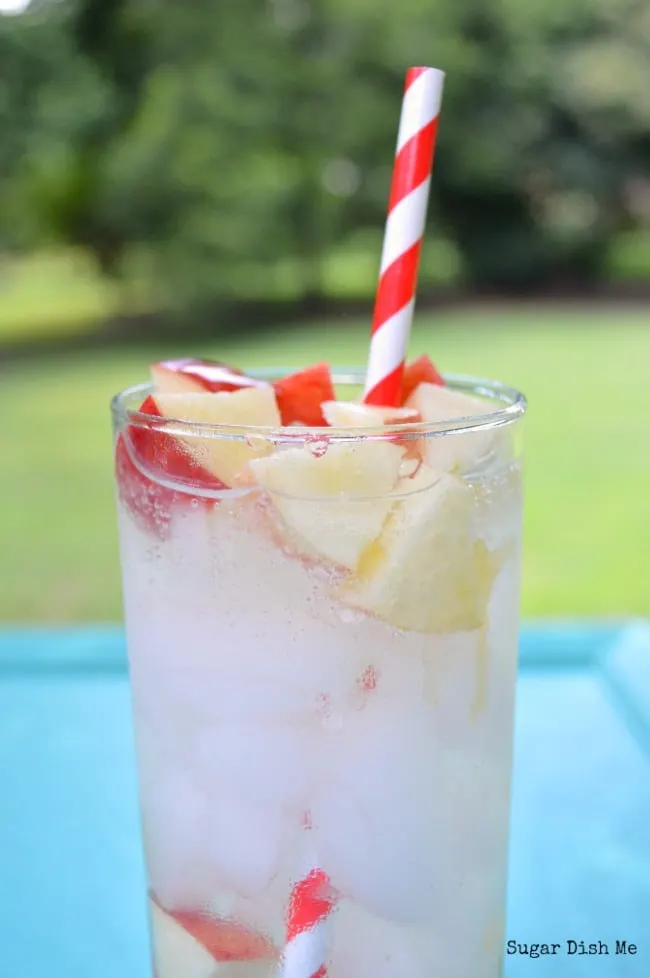 And I want to know what makes YOU sparkle!
Is it an afternoon at the pool? A freaking fantastic read? A fabulous dinner out? Tell me all about it. Or even better — share it on twitter or Instagram with #SparklewithDASANI — you could win a vacation! The Grand Prize is a Sparkling Getaway to the Westin Diplomat in Ft. Lauderdale, and includes airfare, hotel and spa treatments for 4. Winner will be selected in early August.
You can also follow me on Instagram all day because I am totally going to R-U-N-N-O-F-T with my sisters — see what makes us sparkle!!
If you'd like to mimic spa day at home, grab a gossip magazine, some DASANI Sparkling Water, and your favorite toenail polish. Make these totally delicious (and crazy low-cal!) drinks, put some cucumbers on your eyes, headphones on your ears, and chill sparkle.

Sparkling Apple Spa Water
Crisp bubbly apple flavored water with fresh Gala apple slices, ice, and a dash of honey.
Ingredients
½ Gala apple, cut into 1" pieces
ice
2 teaspoons honey
1 can DASANI Sparkling Apple Water
straws
Instructions
Drop ¼ of the apple slices in the bottom of two tall glasses.
Fill each glass with ice. Add ¼ of the apple slices to the top of each glass.
Drizzle 1 teaspoon of honey over the apples in each glass.
Fill with DASANI Sparkling Apple Water.
Serve each drink with a straw!
Follow
@dasaniwater
so they can contact you if you win!