Starburst™ Sorbet Bars pack an exhilarating burst of strawberry flavor in a light and delicious sorbet bar that is perfect to enjoy any time.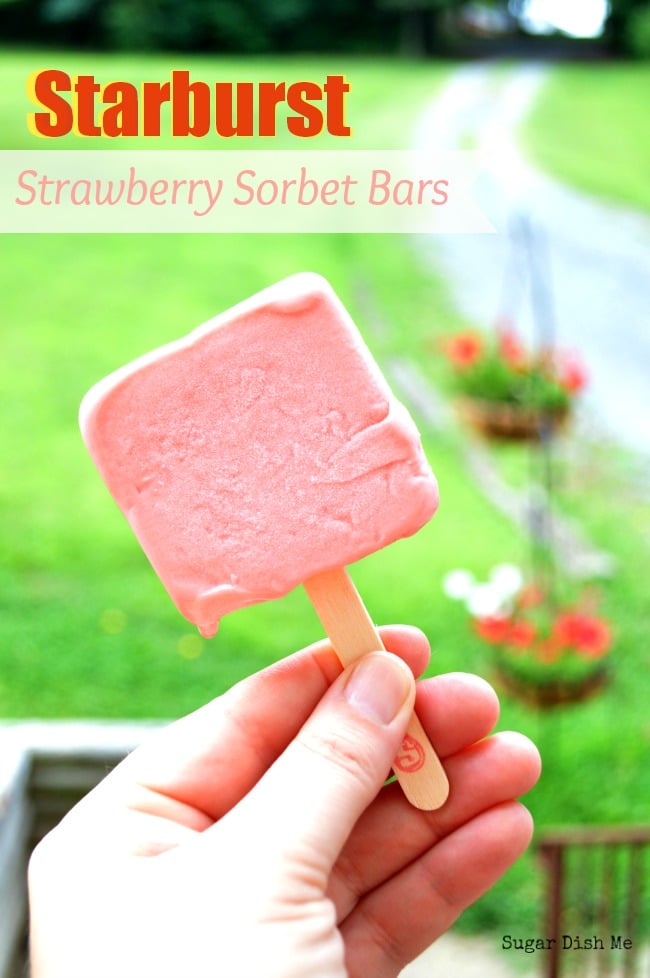 I grew up in North Carolina, but my parents moved us here from southern Illinois when I was just barely 2 years old. That left nearly all of our extended family a good 12 hour car ride away.
So twice a year – always in the summer and on Christmas break – my parents would load us up and haul us halfway across the country to visit. Those trips were the little kid adventures of a lifetime. We played the alphabet game. We counted Indiana oil drills. We marveled at the tunnels dug through mountains.
My sisters and I made my little brother sit in the floor. My mom was the co-pilot with a cooler full of sandwiches, a thermos full of coffee, and a bag full of tricks she only used when we got to be especially annoying. A station wagon full of 4 kids + 2 Labrador retrievers for 12 hours is enough to put nearly anyone over the edge.
There were always Starburst™ candies in her bag.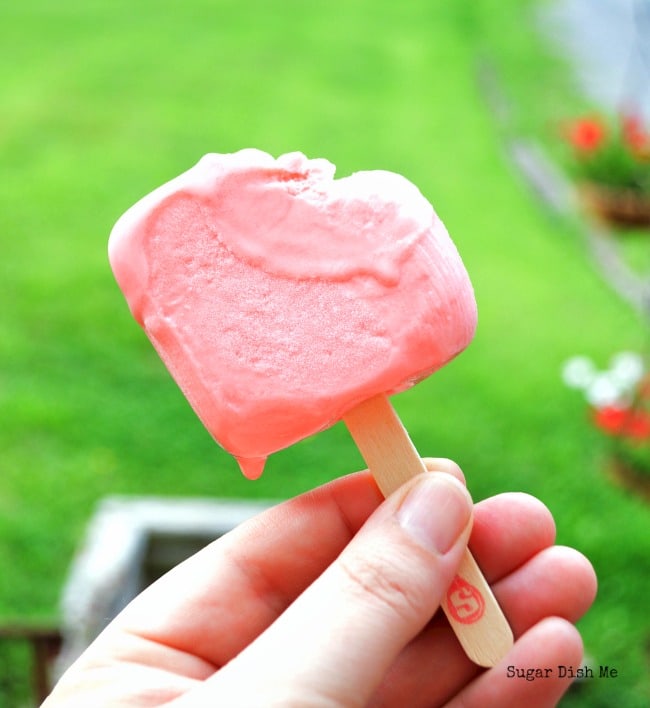 I know my mom looked forward to those tart little bursts of chewy candy just as much as we did.
Summer with kids is hectic. I mean, not as hectic as driving across country with 4 of them in tow, but if it's not hauling them to a hundred busy activities, then it's a rainy day with fidgety boys under your feet, or they are always hungry, or they are working their magic on exponentially multiplying the laundry. It's been especially busy with all our projects going on around our new place. My other half is in the garage banging on something as we speak.
So sometimes I just need a minute.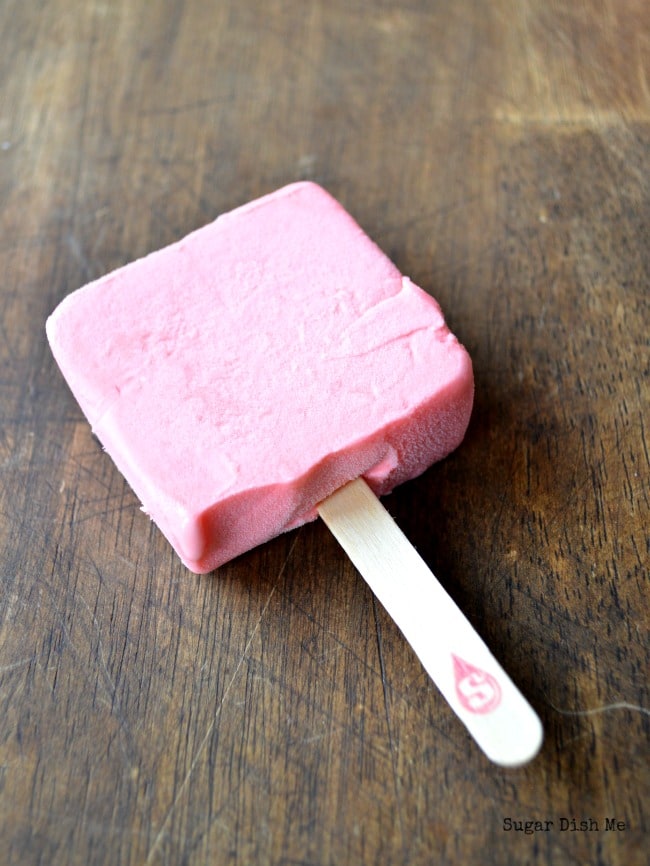 A minute filled with the flavor of a strawberry Starburst™ fruit chew packed into a light and creamy sorbet bar. A minute with no arguing or goofy rough-housing; a minute with no sandwich requests or cabinet-painting.
Annnnnd these things are only 70 calories. #winning
No recipe for this one – just a little reminder to take time out for yourself.
And if you are driving across the country with 4 kids — pack lots of ice and a great cooler.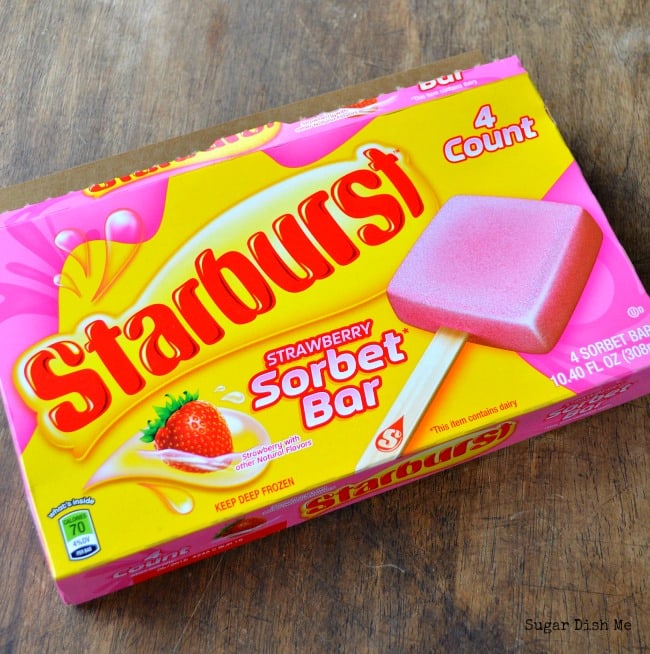 Some Notes:
Available in 2.6-ounce 4-Packs for $3.99 and 2.6-ounce singles for $1.49 each, STARBURST™ Brand Sorbet Bars are a crowd-pleasing favorite.
Multi-packs of the STARBURST™ Brand Sorbet Bars are available in the refrigerated ice cream case at Wal-Mart and select grocery stores nationwide. STARBURST™ Brand Sorbet Bar Singles are available in many convenience stores nationwide.
The new STARBURST™ Brand Sorbet Bars rounds out Mars' popular ice cream portfolio, which also includes DOVEBAR®, TWIX® and SNICKERS® Ice Cream Bars.