Last time I checked it wasn't Christmas yet.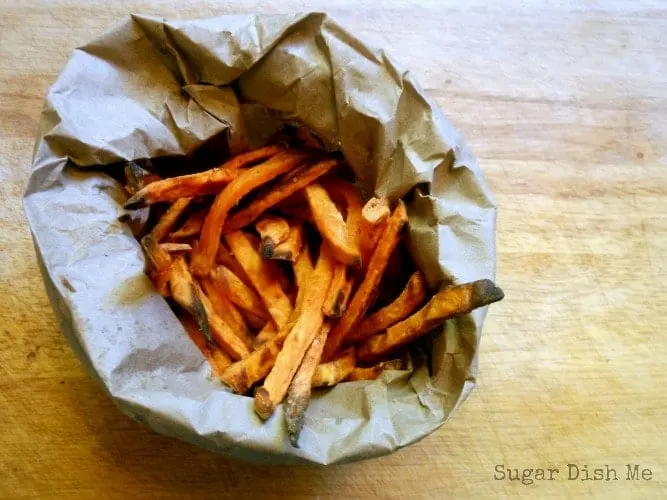 I mean, I'm pretty sure it's still like more than a week until Thanksgiving.
My mom and I haven't even had our food telegation talk yet (telegation= the phone conversation we have while Mom drives to work in the morning before every family get-together, assigning dishes and tasks to make sure that all of our food needs are met; and YES. That was an awesome adjective borne of a typo thankyouverymuch).
I haven't even made you guys my famous pumpkin torte yet!!! You will need it before the holidays. And don't fret. It's coming.
The point is that I know it's not Christmas time. Today I wore a tank top. And really cute boots with jeans, but still. Tank. Top. Not Christmas.
So I'm REALLY confused by all the houses on my street that have their Christmas lights not just up, but ON. My next door neighbors have the world's ugliest Christmas decorations strewn across the yard in a super disorganized fashion. When I saw the lights on Saturday it gave me pause for a second, but I looked at my phone to confirm that noooo, it's only November the 10th. It's not time yet.
I dismissed my neighbors' obtusely early decorating to their just being really over-zealous about holidays. I mean, for example, they carved their jack-o-lantern on or about the first week of October, so by Halloween they had a caved in pile of pumpkin mush. It was so far gone I don't even think they ever put a candle in it. Extra early on the decorating to a fault is what I'm saying.
Since it's dark now at 5:30, AND we live in the middle-of-nowhere, AND there are no streetlights, Christmas lights cut through the night like colorful little beacons (not bacons. that's different), and when it's seasonally appropriate I am all about it. I mean it. I love it. Every year we get in the car, pile on blankets, and clutch warm paper cups of hot chocolate, roll down the windows (it's totally necessary; trust me.), and creep through Christmas Town, USA to gawk at the lights, wave at strangers, and hum to familiar holiday tunes.
But it's not that time yet!!! It's November the 12th! Why are we in such a hurry? I still have pumpkins and pansies and mums lining my porch steps. There are still dried corn stalks tied to the posts. I was under the impression that Thanksgiving decorations were socially acceptable until… oh, I don't know… Thanksgiving?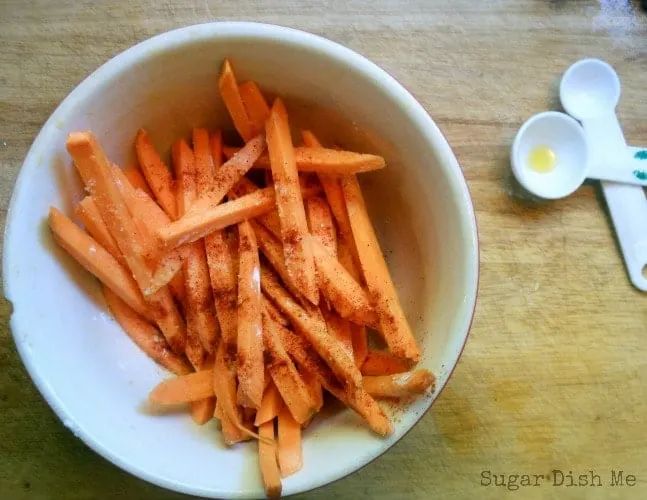 So this past weekend I thought it was just my excitable next door neighbors. And since their Halloween pumpkin fiasco, I could give them that. But today it looks like Clark Griswold got ahold of the house behind us. You can see it from the end of the road. Maybe even from space. Also, there were two more lit up houses that I passed on my way in this evening. Keep in mind that there aren't very many houses out this way. 3 or 4 seems like way way way too many.
I need them to stop rushing me!!!
Really. This is getting out of control.
In the interest of planning for the ACTUAL next up American holiday, I'm giving you this sweet potato fry recipe #1 – because even if you're planning ahead and preparing big meals over the course of the next week, it's still a good idea to eat something besides McDonald's on any given day, #2 – because they are quick and salty and sweet, and #3 – because they have nothing to do with Christmas or the holidays. IN FACT! If you put them in a paper bag they sort of look like fair food which is fun. It would also mean we're going backwards. Think September. Not December.
Just give me that for the next 10 days. Okay? Okay.

Baked Sweet Potato Fries
Ingredients
3 medium sweet potatoes, peeled and cut into thin strips, like fries
2 tablespoons olive oil
1 teaspoon kosher salt
1 teaspoon paprika
Instructions
Pre-heat the oven to 425. Line a baking sheet with parchment paper. Potatoes tend to stick to foil, so if you don't have parchment paper just use a non-stick sided baking sheet.** I baked this batch right on my very well-seasoned baking sheet which gave them this darker sort of spotty appearance. Using parchment paper helps to prevent this and they seem to crisp up a little better**
In a large bowl toss the potatoes with the olive oil, coating them on all sides evenly.
Sprinkle the sweet potatoes with the kosher salt and paprika.
Toss again to coat with the seasoning. Lay the sweet potato slices out on the prepared baking sheet in a single layer.
Bake them for 10-15 minutes and then, using a spatula,flip the fries so they will brown evenly. Bake for another 10-15 minutes.
Look for the color of the fries to become more matte than shiny in appearance. The sweet potatoes will also puff up a little bit while they're baking. All good things. Turn them again if you think they need more time (this will depend on how you sliced them). If you don't bake them long enough the fries won't be crispy, and that's not great. Once they're done, serve them immediately! Hot fries are the best kind.