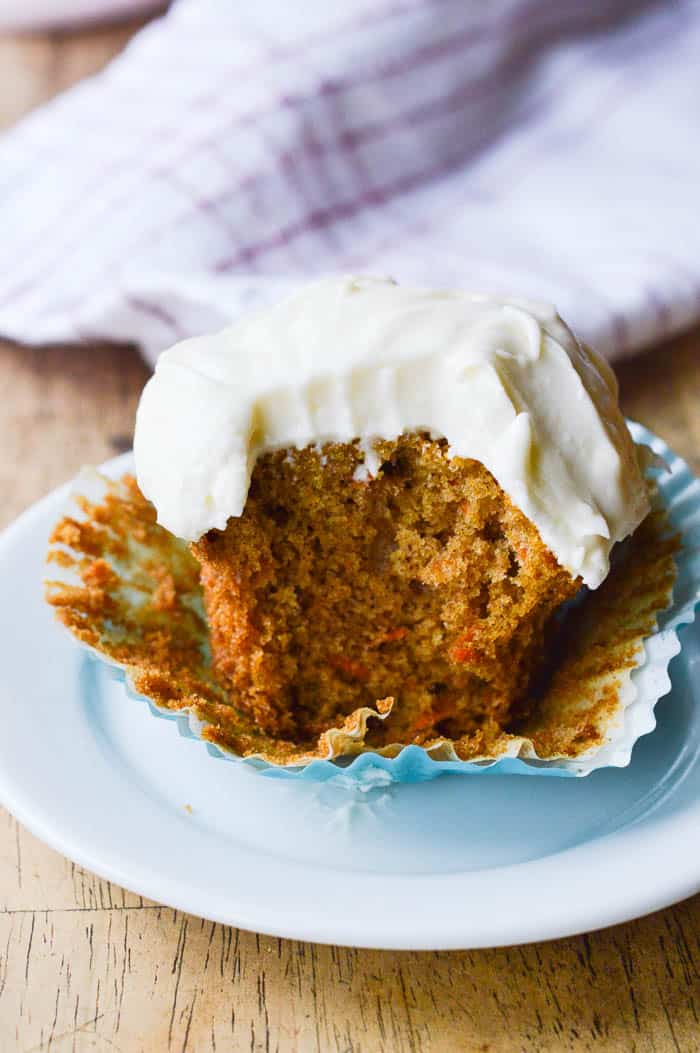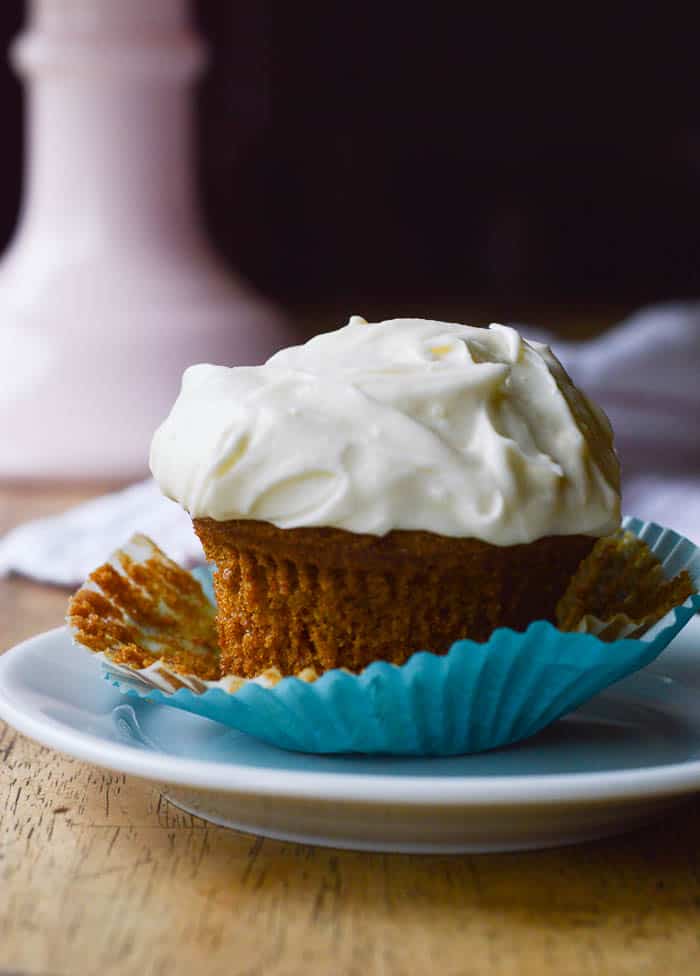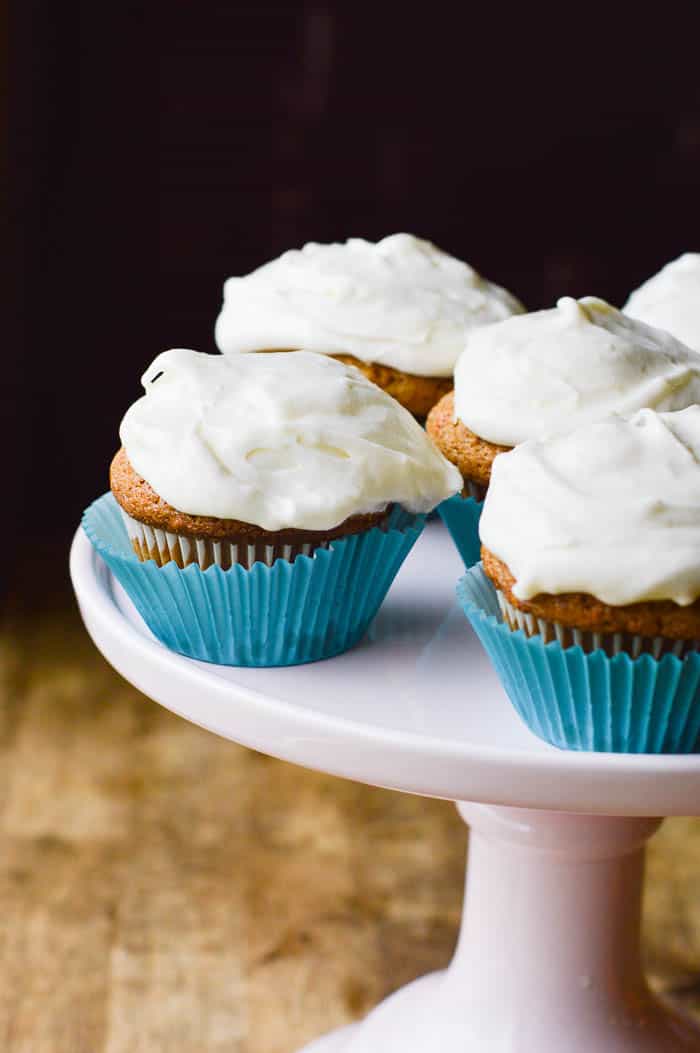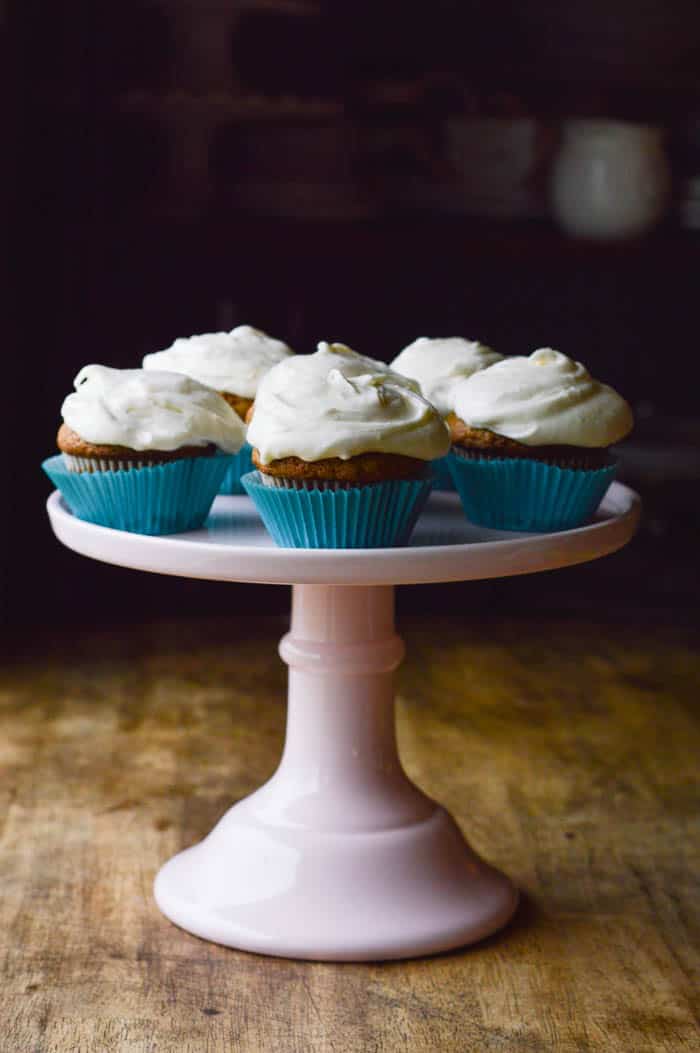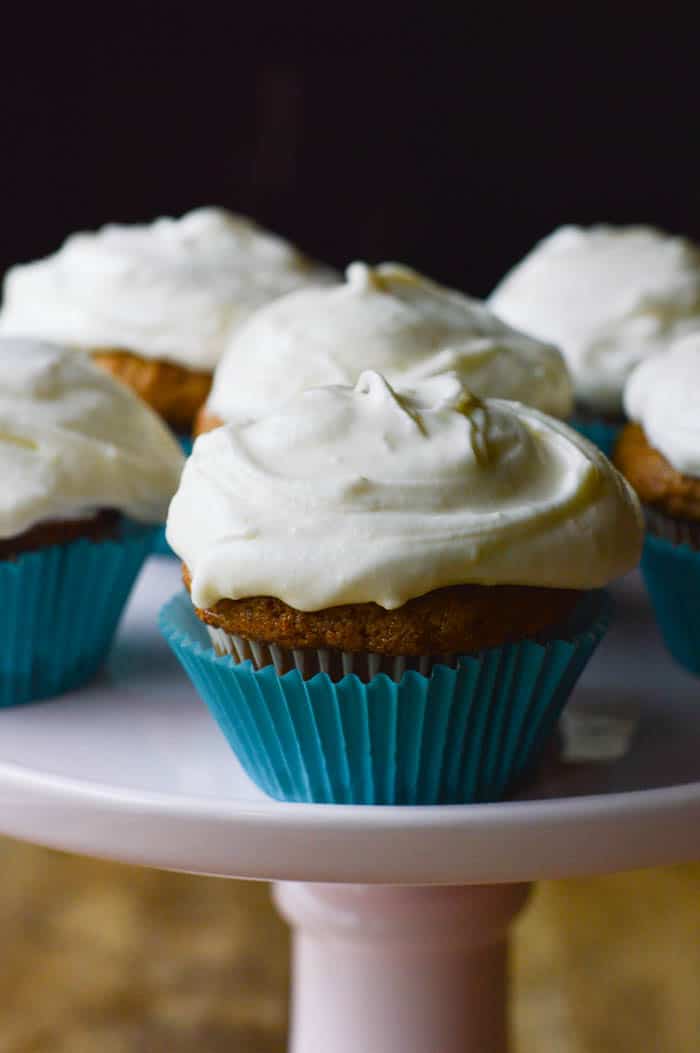 Are you guys sick of cupcake recipes yet?
I'm really sorry. Well… actually that was a lie. I'm not that sorry. Also I still have more. And there are more than that in the works. I promise I'm trying to space them out, even though two in one week probably doesn't seem so spaced. I have plenty of cookies and bars and family-friendly fast meals in the queue, but it's about to be Mother's Day and your mama needs cake.
But maybe I should rephrase that to say that I'm a mama and I need cake.
Yes? Yes.
Other things that moms (read: Heather) like include flowers, good books, wine, pedicures, and all the funny little handmade gifts that come home from school. I have lots of painted rocks and coil pots. They are basically my favorite things in the universe.
If you're not sure what to do for your mom to celebrate Mother's Day, I suggest doing something you said you would that you maybe never did and she thinks you forgot all about. I like in a house full of boy so I have a list of those things 1,000 miles long (they have short attention spans).
But also make her a card, give her a hug, and hand her cute cake.
This is my favorite recipe for basic carrot cake. It is moist and sweet and full of carrot cake spice, topped with cream cheese frosting which we all know improves everything it touches X 1,000.

Best Basic Carrot Cake Cups
Ingredients
Best Basic Carrot Cake:
1½ cups granulated sugar
1⅓ cups vegetable oil
3 eggs
1 teaspoon vanilla
1 teaspoon orange zest
2½ cups flour
2 teaspoons baking soda
2 teaspoons cinnamon
1½ teaspoons salt
½ teaspoon nutmeg
1½ cups packed grated carrots
½ cup finely chopped fresh pineapple
1 cup chopped walnuts
Cream Cheese Frosting:
1 (8 ounce) package cream cheese, softened
½ cup unsalted butter, softened
1 cup powdered sugar, sifted
½ teaspoon vanilla
Instructions
Pre-heat the oven to 350. Line a standard sized muffin pan with paper liners.
In a large bowl beat the sugar, vegetable oil, eggs, vanilla, and orange zest until smooth (1½ - 2 minutes).
Add in the flour, baking soda, cinnamon, salt, and nutmeg. Beat until just combined. The cake batter will be THICK. You'll think I'm crazy.
Stir in the carrots, pineapple, and walnuts. I like to stir these in by hand.
Dip the batter into the prepared muffin pan. Fill the cups to ¾ full (I use a ¼ cup measuring cup for this; it's just about exactly right.) and bake for about 22 minutes. A pick inserted into the center will come out clean.
Let the cupcakes cool completely.
To make the frosting, beat the cream cheese and butter together until it's whipped and smooth. Add the powdered sugar and beat until combined. Add the vanilla and beat again until the frosting is nice and fluffy.
Frost the cooled cupcakes.
This carrot cake recipe is slightly adapted from
Carrot Cake Cuppies
at
Pink Pistachio
. What a pretty pretty pretty blog! She also contributes to
Ballantyne Magazine
which makes me think she's Charlotte girl & that's where I grew up.
I made these cute little candied curly-cue carrots using this awesome tutorial from The Cupcake Project. They are DELICIOUS. If you decide to make these, a couple of notes: #1- make extra because you will want to eat them #2- add them at the last minute so they stay crisp and candied; don't refrigerate the carrot curls or they will soften.

You Might Also Like…
Carrot Cake Oatmeal Cream Pies