Last week, when it was supposed to be snowing but actually it was just dumping buckets of rain on my part of the world, I came up with this.
This winter, while the weather has been so wholly unsatisfying, things like this butternut squash macaroni and cheese have totally kept me going. This is wear-warm-fuzzy-socks-and-pull-them-up-to-your-knees food. And you know, I don't even like to wear socks.
It's the kind of meal that makes you glad for things like flannel pants and comfy couch corners and knitted throws. Makes you crave lazy afternoons and extra hot lattes and really good books.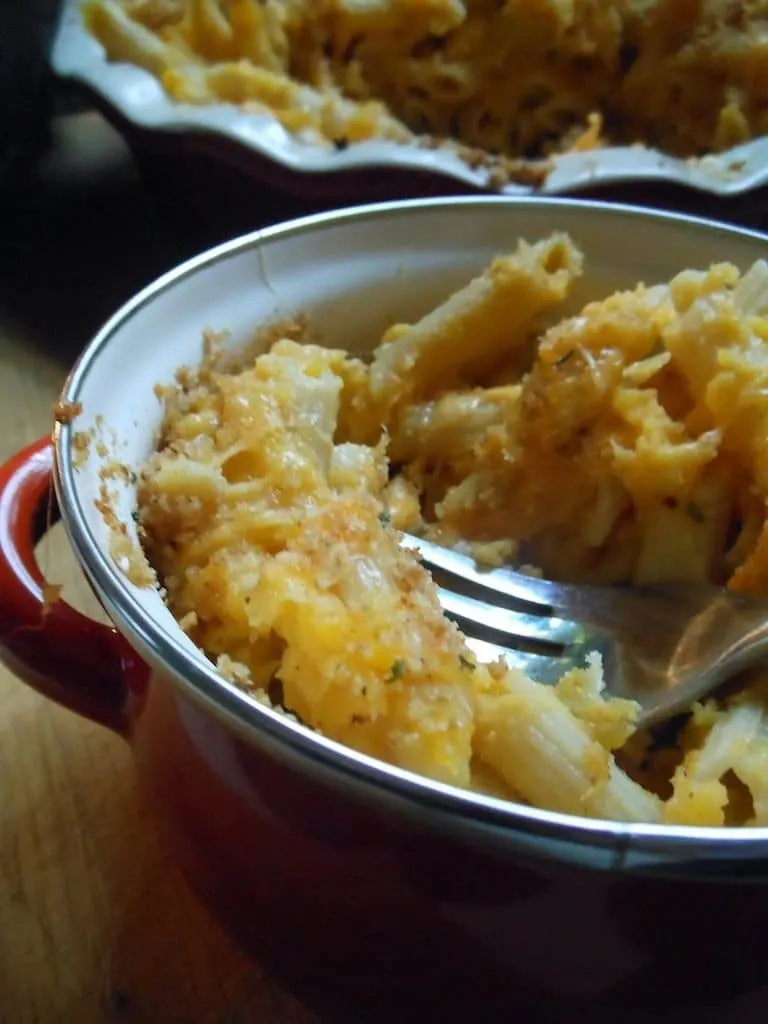 Typically all of this would conjure up something like a big 'ol bowl of soup. I'm not opposed to soup. My family however is a different story. Unless it's chili these guys are no kinda soup eaters. But mac 'n' cheese? One of their favorites.
Mine, too.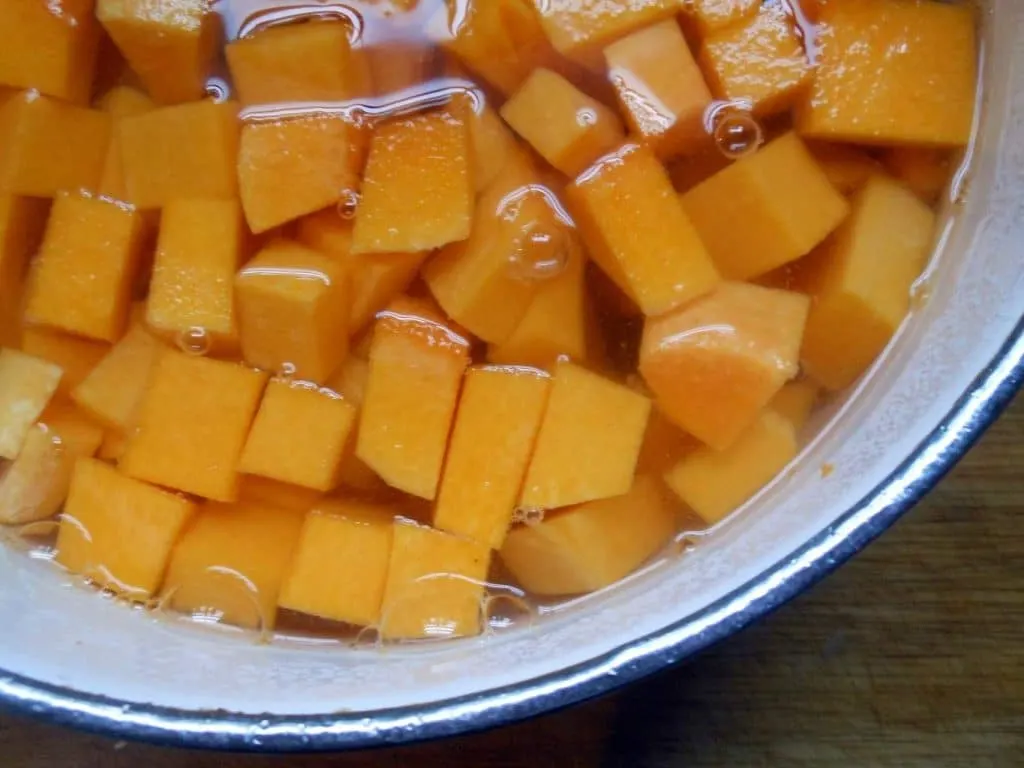 And surprisingly, they aren't opposed to my adding vegetables to the mac 'n' cheese (Can I still call this macaroni and cheese when I've technically used penne instead of elbows? You know, like when you buy "Shells and Cheese" they are very specific about the shape of the pasta on the box, though I'm pretty sure they should stop calling that stuff cheese… food for thought.).
The little guys are not down with green veggies in the macaroni (?) though- except broccoli. They are down with broccoli. Evan will have none of this cooked spinach or peas nonsense. I think their taste buds are broken.
Anyway, maybe it was because the colors matched up nicely? Maybe (definitely) I could have gotten away with adding sweet potatoes instead of squash? Or pumpkin? Any of those could work here quite nicely. But the butternut squash was just exactly the right amount of sweet.
And paired with a salad (according to Evan salad is acceptable green, as long as there is Raspberry Walnut Vinaigrette dressing… ?) this is a warm cozy meal that is good for you and super filling.
It also makes a ton (technical kitchen terms here) so there were leftovers for daysssssssss. If you're thinking of this for a side dish, unless it's a potluck contribution, I'd definitely go halfsies on the recipe.
Butternut Squash Macaroni and Cheese
Ingredients
4-5 cups butternut squash, cubed
1 (14.5 ounce) box whole wheat penne, elbows, or other macaroni-ish pasta
½ cup 2% milk
1 teaspoon kosher salt
¼ teaspoon cinnamon
⅛ teaspoon nutmeg
1½ cups shredded cheddar jack blended cheese, divided
¼ cup shaved parmesan
1 tablespoon butter, melted
¼ cup seasoned bread crumbs
Instructions
Pre-heat the oven to 350. Spray a 9 X 9 baking dish or 9-inch pie plate with nonstick cooking spray.
Place the squash in a large sauce pan. Cover it with water and bring it to a boil. Reduce the heat, cover and simmer until the squash is fork-tender, 12-15 minutes depending on the size of the squash pieces. Drain, re-cover (to keep it warm) and set aside.
Cook the pasta according to package instructions.
While the pasta is cooking mash the squash until it's smooth. Stir in the milk, salt, cinnamon, and nutmeg.
Stir 1 cup of the cheddar/jack and all of the shaved parmesan cheeses into the squash mixture until they've melted.
Drain the pasta, empty it back into the pot you cooked it in, and stir it with the squash/cheese blend until the pasta in evenly coated. Empty the pasta into the prepared baking dish.
Sprinkle the remaining ½ cup of cheddar jack cheese over the top of the pasta.
Stir the melted butter with the seasoned bread crumbs and sprinkle evenly over the pasta in the baking dish.
Bake for about 20 minutes, or until the bread crumbs are golden brown.