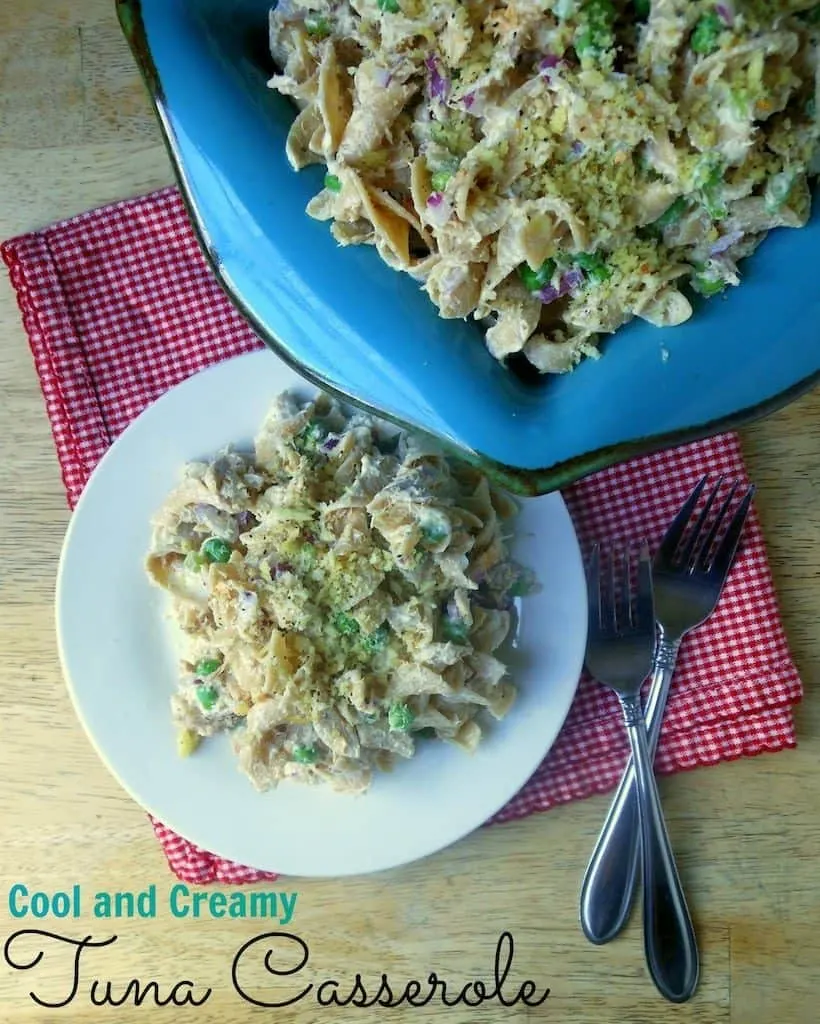 Wait!!!
Stick around! The Tuna Casserole got a makeover!
I realize that Tuna Casserole is one of those majorly polarizing foods but I promise you that on this I did you good.I put a fresh twist on this classic recipe with more modern ingredients.
Gone are the boxed mac 'n' cheeses and canned cream -of soups. I used whole wheat pasta, flaked tuna, crisp green peas, sharp white cheddar, and a creamy Greek yogurt sauce with a sprinkle of lemon pepper bread crumbs. The results are a fresh, fast, and delicious Cool and Creamy Tuna Casserole. But really it's more like pasta salad.
Unless.
You bake it!
This tuna casserole can be served hot or cold! It's like a magic all-seasons recipe.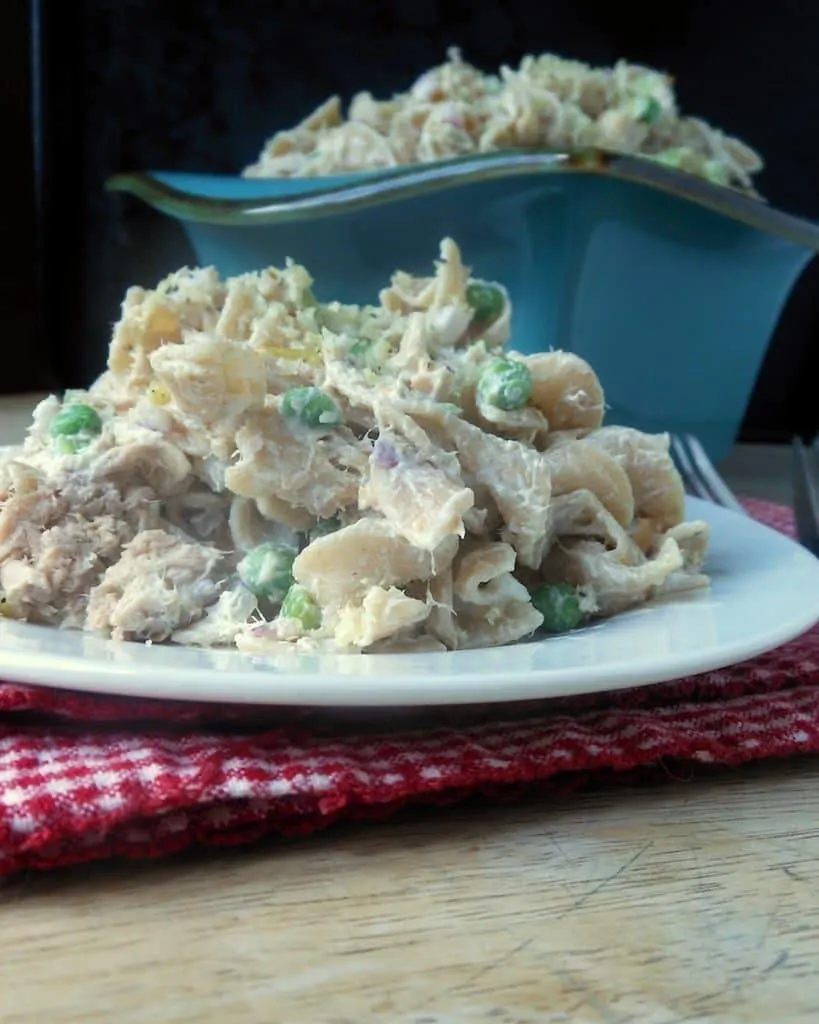 A magic all seasons recipe that was featured on Recipe Chatter – the blog for allfreecasserolerecipes.com.
You can find the full recipe >>>HERE<<<.
You're gonna love it!