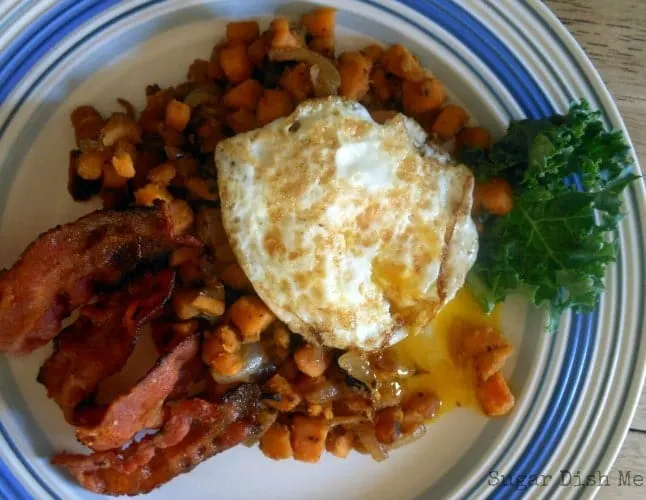 Evan, my 9-year-old, has been inspired by our recent explosion of Christmas decorating to ask me all kinds of questions about my pal Santa Claus.
Yesterday, while selecting our AMAZING Christmas tree (seriously… last year our tree was a hot mess; we bought it from a place that donated the proceeds to the Humane Society so that was great, but all the trees on the lot were total rejects. This year we have completely made up for it), Evan presented me with a question:
"Mommy, since we don't have a chimney or a fireplace, can we leave the door unlocked for Santa Claus, you know just to make sure he can get in?"
We've been in this house for 3 Christmases so far- this will be our 4th. It has never had a fireplace and Santa has managed to get in every time, no problem. So that's what I told my little guy with lots of assurances to not worry. But what's on MY mind is why is he so worried? Is he asking Santa for some kind of phenomenal gift this year that I am as of yet unaware (Dear Santa, If you read this blog and know something I don't, then help a mommy out -okay? Okay.)? Was he more naughty than nice and feeling kinda worried about it? I need to know.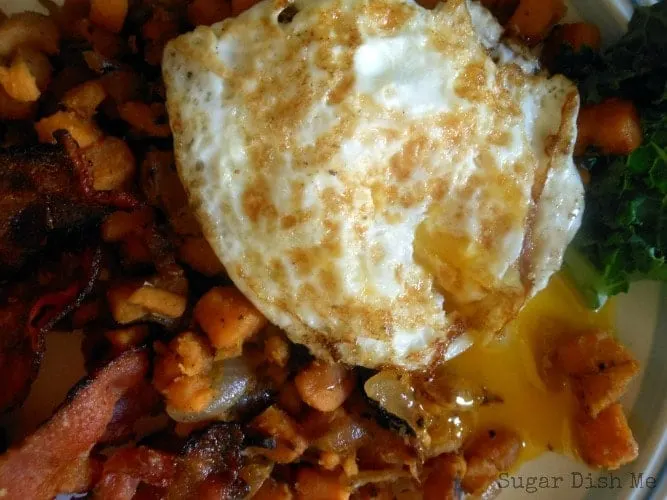 Then this morning Evan asked me why don't Chad and I get presents from Santa?
So then I had to explain that Santa brings presents to all the good boys and girls which is like A LOT of people. If we add in all the good grown-ups too then Santa would likely never get it all done in time. I think the last time I got a present from Santa I was maybe 16 or 17, though he DOES put chocolate in my stocking every year (and for that, Santa, I am eternally grateful).
Evan thought about that one for awhile, no doubt mulling over his next set of Santa Claus questions. He is already planning what kind of cookies we will make for Santa this year, and wants to know if maybe Santa might like hot chocolate instead of milk? Oh! Also he is lobbying for reindeer food. Does anybody know what magical flying reindeer eat?

Easy Bacon Sweet Potato Hash
Ingredients
8 slices lean bacon, cut in half
1½ cups chopped onion
1 teaspoon kosher salt
3-4 cups sweet potatoes (about 3 medium sized sweet potatoes), peeled and cut into ½-inch cubes
2 teaspoons olive oil
non-stick cooking spray
4 eggs
Instructions
Bring a large pot of water to a boil. Add the cubed sweet potatoes and cook for about 4 minutes. Drain and set aside.
In a large skillet cook the bacon until crisp. Set it aside on a plate lined with paper towels to drain.
Drain the excess grease out of the skillet, leaving only about a tablespoon. Add the onion and cook over medium heat for about 10 minutes until caramelly and soft.
Sprinkle the onion with the kosher salt and add in the sweet potatoes.
Cook the sweet potatoes and onions for about 8 more minutes, until the sweet potatoes take on a dark caramelly color and are soft. Drizzle them with the olive oil, toss once or twice more in the pan, and divide the sweet potato hash between 4 plates.
Spray a small egg pan with the non-stick cooking spray and cook the eggs however you like them (I like mine over medium).
Place one egg on the hash on each plate, divide up the bacon, and serve immediately.
We are eating LOTS of sweet potatoes around here lately. Today we had them for a brunch-ey sort of meal with runny eggs and bacon. Totally delicious -for
US
. Because I'm pretty sure the reindeer are vegetarians.
Thoughts?