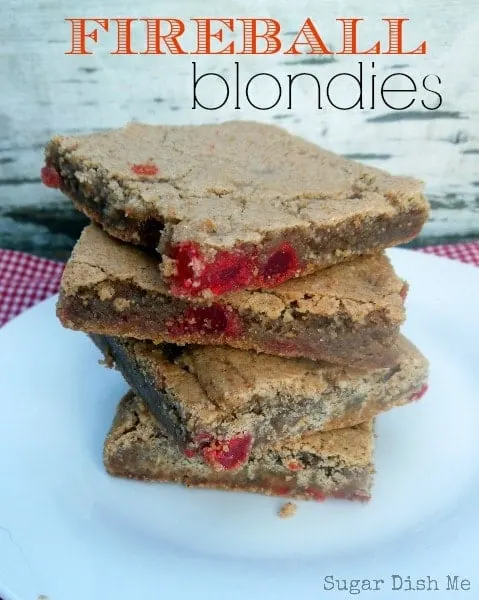 I've made these 3 times.
My original intention was to put them in your face with a big scoop of melty vanilla ice cream and a few sprinkles of cinnamon but a funny thing happened.
They kept disappearing.
So I decided that ice cream or no ice cream, I was gonna have to go ahead and cut my visual-aid losses and share these blondies because there's only just so much butter and brown sugar I'm willing to sacrifice for a photo. Also Chad and the kids needed some vegetables.
The good news is that these are totally delicious. And so they were perfect for my Leftovers Club buddy this month – Laura from The Spiced Life.
Once a month I swap goodies with a bunch of other food bloggers on the premise that we have lots of leftover baked goodies from all the recipe testing. I feel like a broken record saying this, but I actually live with a small army of human vacuum cleaners and leftovers are never a problem (unless I make soup and then it's all mine). I asked Laura about preferences ahead of time and she said anything in small batches! Good thing too because if I sent any more out of here than I did I might be in great big blondie trouble.
Laura sent me these little Bourbon-Soaked Orange Loaf Cakes with Currants that were straight up amazing. I'm so excited to get my hands on her recipe!
If you would like to participate info for signing up plus all the other awesome Leftovers Club treats can be found at the end of this post. Join us! Be my partner! Send me cookies!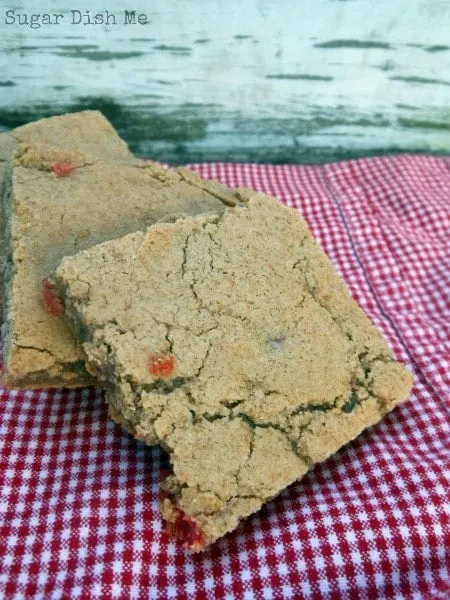 Before I forget —
The most important thing you need to know about these blondies is that they are LOADED with Hot Tamales chewy cinnamon candies. And some cinnamon whiskey, for good measure.
So the result is a soft chewy blondie loaded with cinnamon flavor and chewy sweet cinnamon spice. They are addictive.

Fireball Blondies
Chewy blondies spiced with cinnamon, Fireball cinnamon whiskey, and Hot Tamales candies!
Ingredients
2 cups all-purpose flour, sifted
1½ teaspoons cinnamon
1 teaspoon baking powder
¼ teaspoon baking soda
¼ teaspoon salt
11 tablespoons butter
2 cups light brown sugar, packed
2 eggs, lightly beaten
1 tablespoon Fireball Cinnamon Whiskey (or whatever cinnamon whiskey you like!)
1 (6 ounce) box Hot Tamales chewy cinnamon flavored candies, coarsely chopped
Instructions
Pre-heat the oven to 350. Butter a 9 X 13 baking sheet, line with parchment paper, and then butter the parchment paper (this makes it easy to lift the baked & cooled blondies out of the pan).
In a large bowl whisk together the flour, cinnamon, baking powder, baking soda and salt.
In a large saucepan, melt the butter over medium to medium low heat. Remove from the heat and stir the brown sugar into the melted butter.
Gradually add the eggs and cinnamon whiskey.
Add the flour mixture and stir until just combined. Mix in the Hot Tamales candies.
Spread the blondie batter in the prepared pan and bake for 20-25 minutes.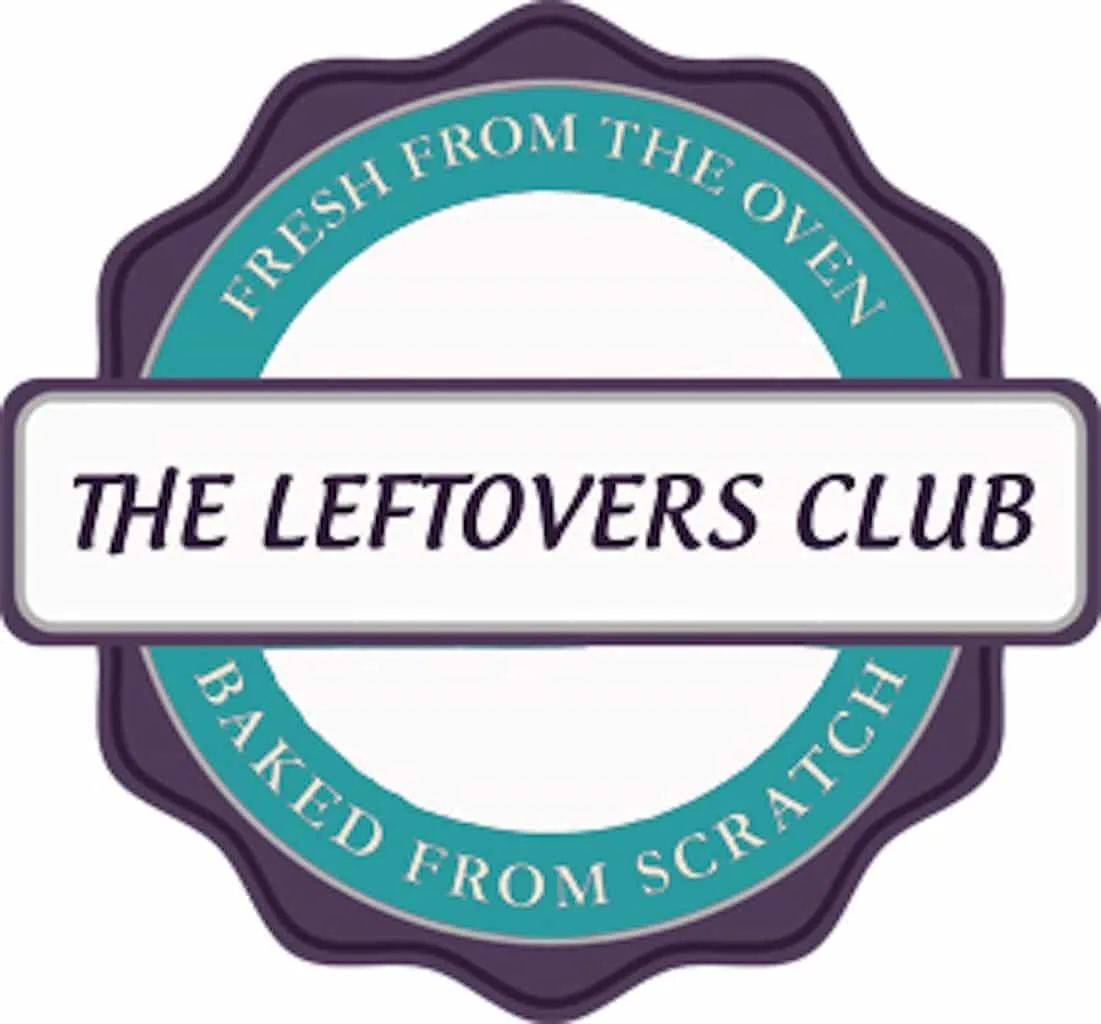 Click the logo to sign up!
And check out all the rest of the treats!