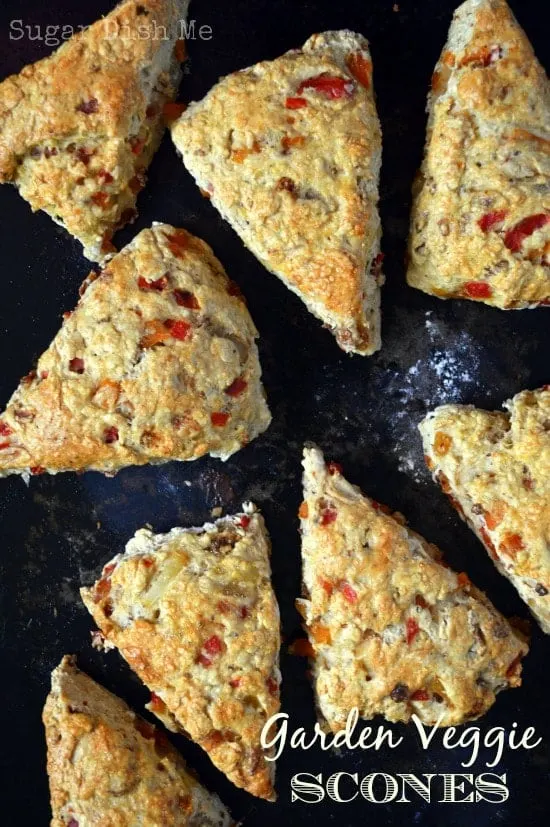 So here we are, already halfway through January, and I still have 2 Rubbermaid containers full of Christmas decorations stacked in my living room.
I had such good intentions!!!
Scrolling through Instagram one day, my friend Carrie had this brilliant photo of chalkboard paint on her storage bins and I was like 'omg you are a genius and I am doing that RIGHT NOW'. I got as far as the storage bins.
They are all neatly filled with garlands, carefully wrapped lights, and Christmas-ey tins. I was SO proud of myself. I stacked all the ornaments on the lid with every intention of purchasing some special container to go inside the container just especially for ornaments. Then life (and Norma Jean) happened. It was rainy for awhile so I couldn't grab all the outside lights, of which there were a good many. While I was waiting for a dry spell (and that special ornament box), Norma decided that my pile of little felt bows with a side of glass bulbs looked like a very plush and comfortable place to lay.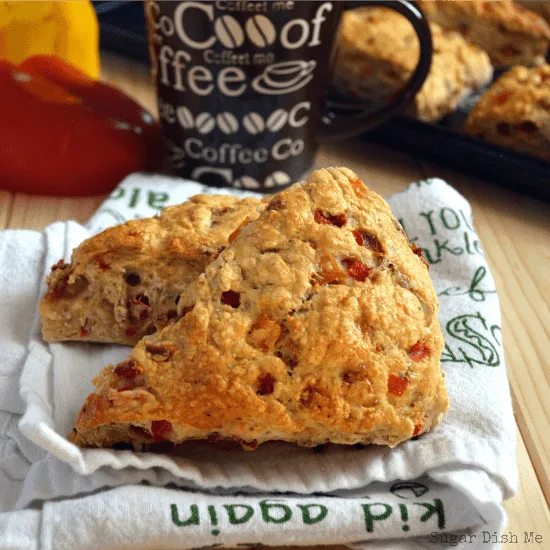 So while she made the ornament throne more to her liking from her perch high above all the other living room furniture, she stretched and spun around and tried to smack everything shiny, and knocked some ornaments into the floor. Lucy ate a few. Gidget ran off with a couple.
And so between them, the cats and the dog have completely thwarted my organization motivation. Rude.
I've since moved on to other things that I am much better at. Like making scones.
Scones can get kind of a bad rep. Because some people think that scones are supposed to be dry and brittle — I have had my fair share of hard-as-a-rock scones. Those are just… NO.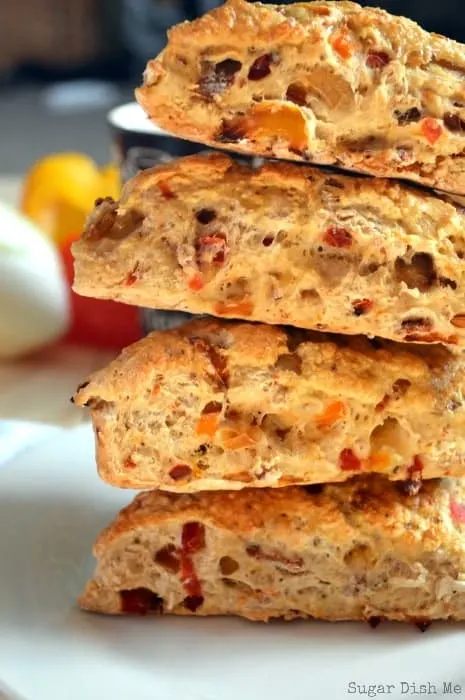 Scones are supposed to be buttery and flaky. Like giant biscuits full of fun and delicious things. These scones are not only buttery and flaky, but they are full of pretty peppers, onions, a little spinach, SOME CREAM CHEESE.
I love them.
And they aren't just for breakfast! These scones are fan-freaking-tastic with soup. You can cut them smaller – sometimes I make little circle scones that are more biscuit-sized. Same recipe — just shorten the bake time.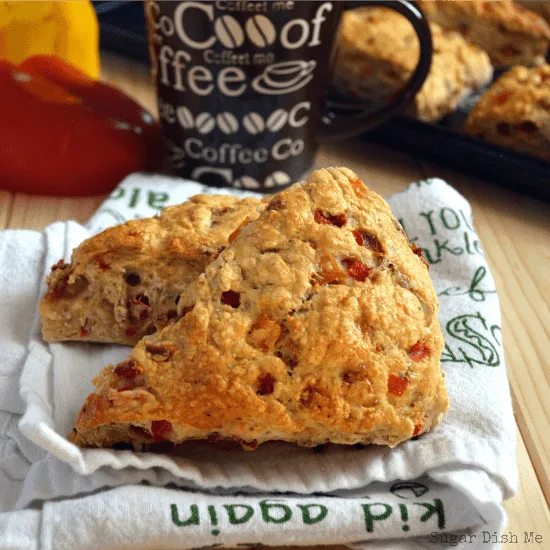 Yield:

8
Garden Veggie Scones
Buttery scones full of colorful bell peppers, sweet onions, fresh spinach, and cream cheese. Perfect with breakfast or afternoon tea, or with soup!!! These are great with soup.
Ingredients
1 tablespoon olive oil
1/4 cup diced sweet onions
1/3 cup diced bell peppers (I used half red and half yellow)
1 cup fresh spinach
3 cups all purpose flour, plus more for flouring the surface
1 tablespoon baking powder
1/2 teaspoon kosher salt
1/2 teaspoon coarsely ground black pepper
1/4 teaspoon nutmeg
1/2 cup COLD unsalted butter
3 ounces cold cream cheese (about 1/3 of an 8 ounce brick), cut into small 1/4- 1/2" cubes
3/4 cup milk (you may need a little more to reach desired consistency)
1 egg, lightly beaten
Instructions
Preheat the oven to 400. Line a baking sheet with parchment paper or spray lightly with non-stick cooking spray.
In a medium skillet heat the oil. Add the onions and bell peppers and cook over medium high for 3-4 minutes until the onions are translucent and the peppers are soft. Add the spinach to the skillet and cook it until it is wilted, another 3-4 minutes. Set the skillet aside.
In a large bowl whisk together the flour, baking powder, salt, pepper, and nutmeg.
Using a box grater, grate in the cold butter and then work it into the flour mixture with your fingers until coarse pea-sized crumbs form. Work in the cream cheese and cooked vegetables the same way.
The spinach will require a little extra attention-- I like to separate the cooked leaves so that it is evenly distributed throughout the dough.
Pour in 1/2 cup of the milk and work it into the flour mixture. Add the remaining 1/4 cup milk as needed -- you don't want the dough to be wet, but you want to be able to knead it easily. Knead it about 3 times (overworking the dough can make it tough but you want everything to be incorporated) and then form a big ball.
Scatter flour lightly across a clean work surface and place the dough on the flour. Pat and press it into a disc that's about 3/4" thick. Cut the disc into 8 wedges.
Brush the top of each scone with the lightly beaten egg and place the scones on the prepared baking sheet at least an inch apart.
Bake for about 20 minutes.
Serve warm or at room temperature. They will keep stored tightly, for several days.
Recommended Products
As an Amazon Associate and member of other affiliate programs, I earn from qualifying purchases.
Nutrition Information:
Yield:
8
Serving Size:
1
Amount Per Serving:
Calories:

351
Total Fat:

18g
Saturated Fat:

10g
Trans Fat:

0g
Unsaturated Fat:

7g
Cholesterol:

66mg
Sodium:

375mg
Carbohydrates:

39g
Fiber:

2g
Sugar:

1g
Protein:

7g
I think I've given up on fancy organizing. I'll settle for just getting the stuff in a closet.