Homemade Instant Oatmeal Mix is a fantastic breakfast shortcut you can make on your own in minutes. Maple and brown sugar add comfort and flavor to an extra easy whole grain morning!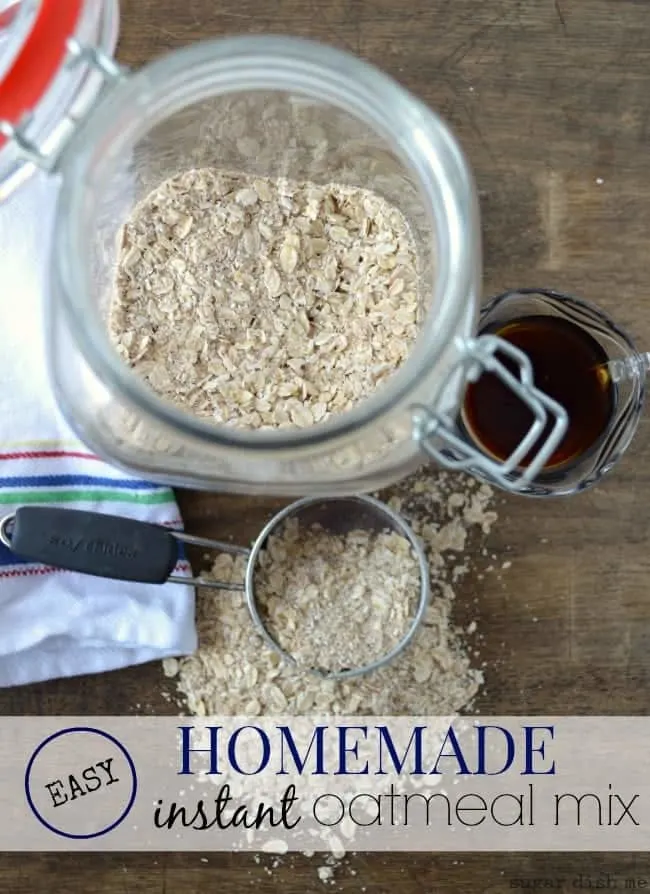 Several months back I learned that you guys love breakfast shortcuts as much as me.
It started with Homemade Fluffy Pancake Mix. Your response has been terrific! We even got ourselves some fancy printable tags for that recipe. It's so great to be able to throw breakfast together really quickly, and on the cheap, while still feeling like you did more than pour milk on your Rice Krispies.
So. I thought we should run with the breakfast shortcut trend and mix up something I always loved as a kid: Homemade Instant Oatmeal Mix. Maple and Brown Sugar, to be exact.
My kids are weirdos and refuse to eat any kind of oatmeal that hasn't come from a packet. I can't figure out why because to my grown up taste buds the stovetop oatmeal with whatever happy things I want to add to it is wayyyyy better. Apple Cinnamon Stovetop Oatmeal? I'll take that over a packet any day of the week.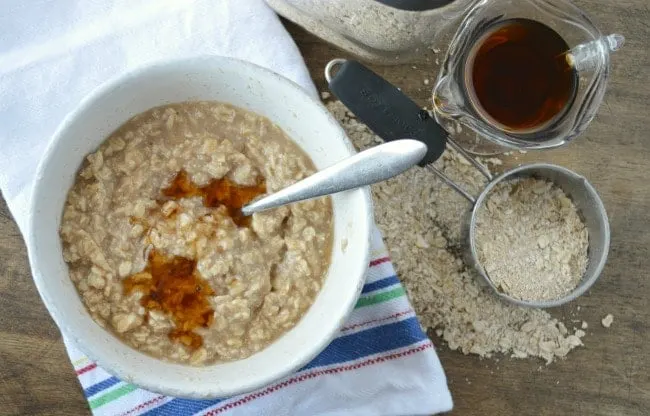 But I do love those little maple and brown sugar packets. I really do.
My problem with the packets is not what's IN them, but what happens TO them — specifically how fast they disappear.
It's like lightning speed. $4.50 for a box and before I can boil water there are no packets left for me.
Whoever created those serving sizes has obviously never tried to feed growing teenage boys.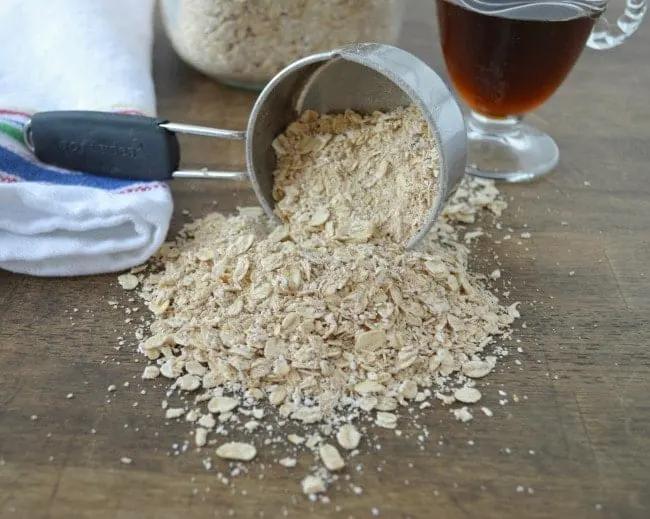 And with that I set out to make a massive container of Homemade Instant Oatmeal Mix that cannot be depleted in .254 seconds.
The first thing you'll need is quick oats. I actually never ever have quick oats on hand; I only ever buy old fashioned oats. If old fashioned oats are what's hanging around your house, do not fret. A quick pulse in a food processor or blender will turn your old fashioned oats into quick oats in less than a minute.
This homemade instant oatmeal with maple and brown sugar takes less than 5 minutes to make, including the time it took me to pulse those old fashioned oats.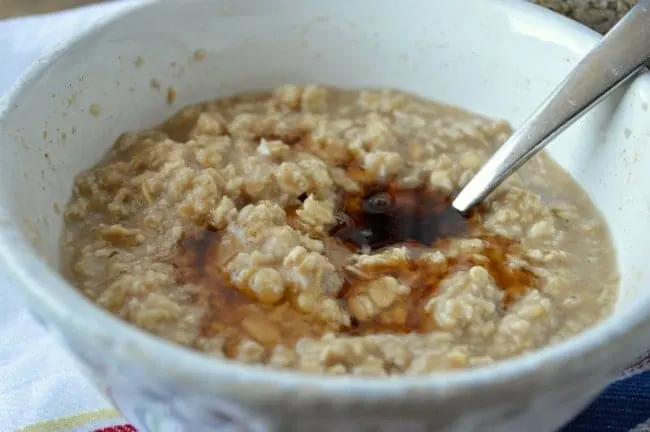 It's warm and toasty, filling and sweet, with the richness of maple syrup and brown sugar. The oats are earthy and the texture is perfectly creamy with the bite of whole grain.
I. Love. It.
And my kids will eat it. Miracles do happen.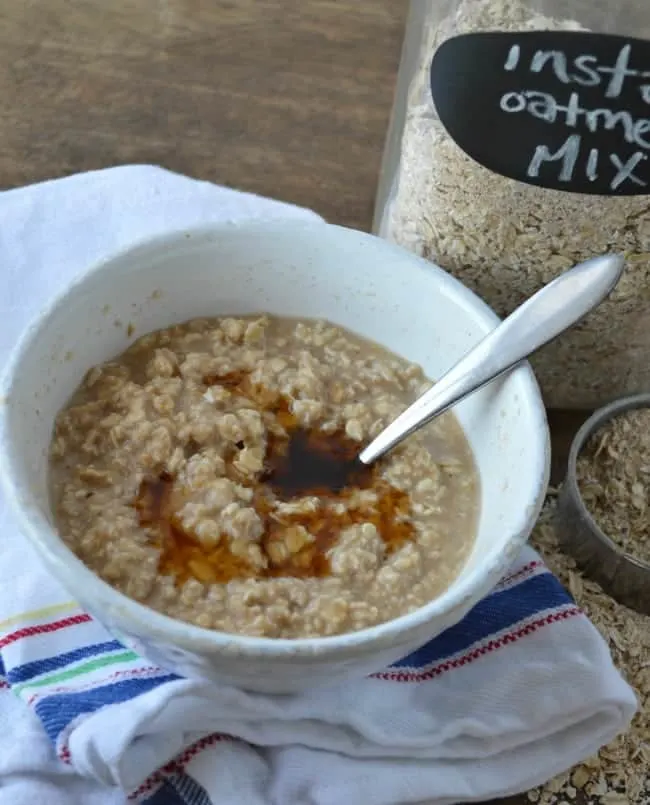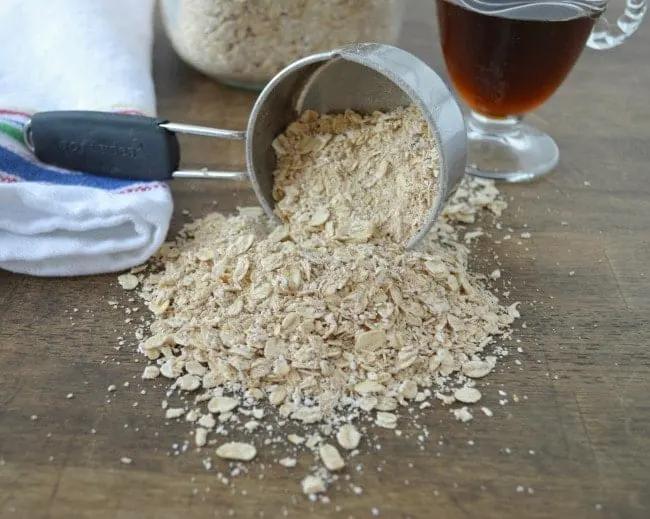 Yield:

makes 12 servings
Homemade Instant Oatmeal Recipe
Homemade Instant Oatmeal is easy to make, is cost effective, and is simple to customize! You don't need to spend tons of money on tiny packets of sugary instant oatmeal!
Ingredients
6 cups Quick Oats
1/2 cup Light Brown Sugar, Packed
1 1/2-2 teaspoons Cinnamon
1/4 teaspoon Salt, Optional
Instructions
In a large bowl, mix together the quick oats, brown sugar, cinnamon, and salt until evenly combined.
Store in an airtight container.
To make 1 serving of oatmeal, mix 1/2 cup of the oatmeal mix with 1/2 cup hot water. Drizzle maple syrup over the top, to taste, and stir until there are no more dried oat bits, and the oatmeal is cooked through.
Recommended Products
As an Amazon Associate and member of other affiliate programs, I earn from qualifying purchases.
Nutrition Information:
Yield:
12
Serving Size:
1
Amount Per Serving:
Calories:

155
Total Fat:

3g
Saturated Fat:

0g
Trans Fat:

0g
Unsaturated Fat:

2g
Cholesterol:

0mg
Sodium:

136mg
Carbohydrates:

29g
Fiber:

3g
Sugar:

8g
Protein:

4g