A classic drink recipe!! Kahlua Mudslides are made with Kahlúa, vodka, Irish cream liqueur, and ice cream!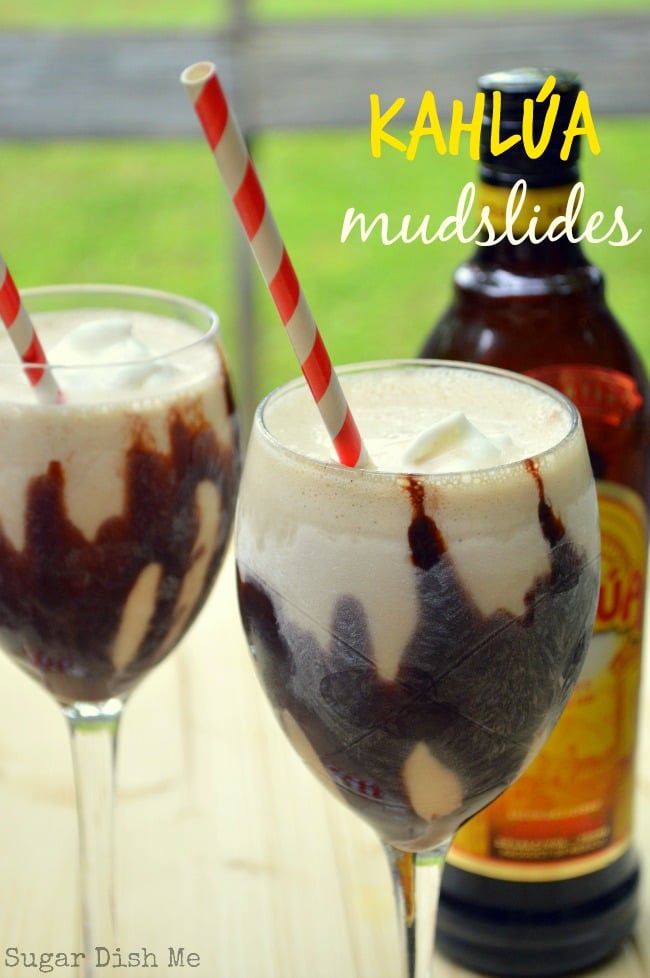 This post was sponsored by Kahlúa to help promote their Summer Shake Up campaign. I was compensated for the content here, but all opinions are my own.
I dunno what the weather's like where you are, but here in North Carolina it's been HOT.
And not just hot, but crazy humid, like my hair has a life of its own and my clothes stick to me.
Clothes sticking to you might just be the worst feeling ever. Ew.
We spent some time wandering around some greenhouses the other day. I love shopping for plants! My other half has a really green thumb. I do okay, but Chad, he is like a plant superhero. So whenever we spend an afternoon sorting through flowers and dirt and baskets, there's always this moment where he says he would love for us to have a greenhouse someday.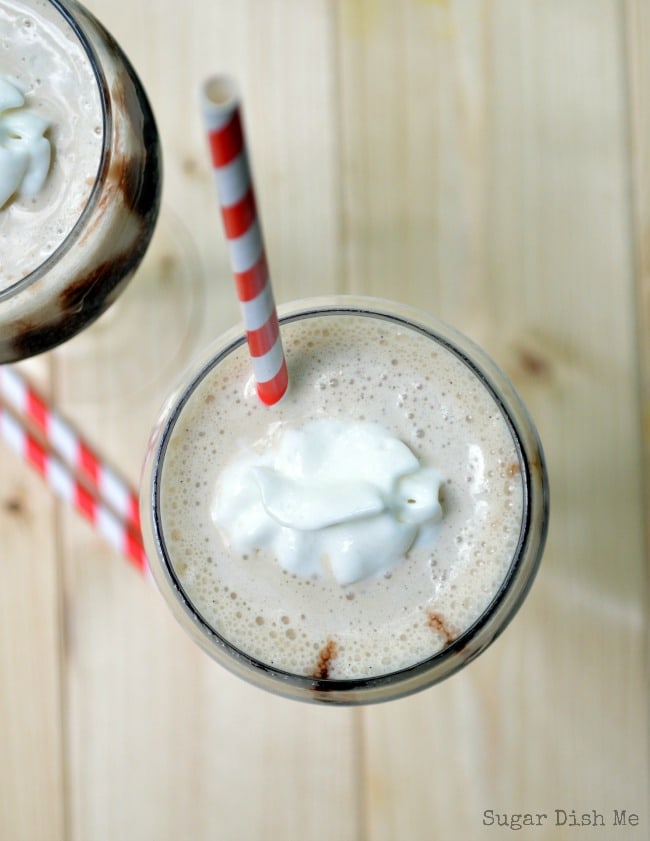 The conversation is all romanticized with thoughts of pretty flowers everywhere and vegetable plants, roadside stands, and spots at the farmer's market. On this particular day it was especially bad because there was a really nice young couple running the place we were shopping.
I'm on board until I remember that we've only been out here for 30 minutes and I am already dying for a cold bottle of water and the air conditioning.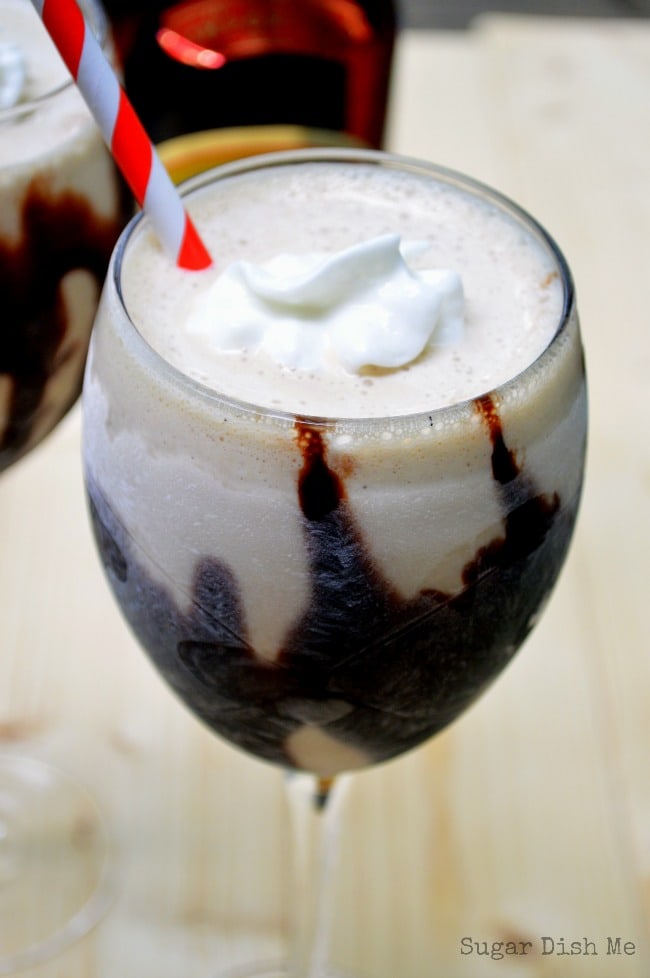 So the greenhouse thing is probably not happening.
What IS happening is Kahlúa. Plus vodka. Plus Irish cream liqueur. Plus ICE CREAM!!!!
Kahlúa is set to shake things up this summer, making appearances at all your block parties, backyard BBQ's and dinners with friends. I started my Summer Shake Up with this classic Kahlúa mudslide recipe. You guys know how I feel about coffee, so naturally coffee flavored rum in a desserty drink is right up my alley. Frozen mudslides are kind of like boozy milkshakes which, in my world, is basically amazing.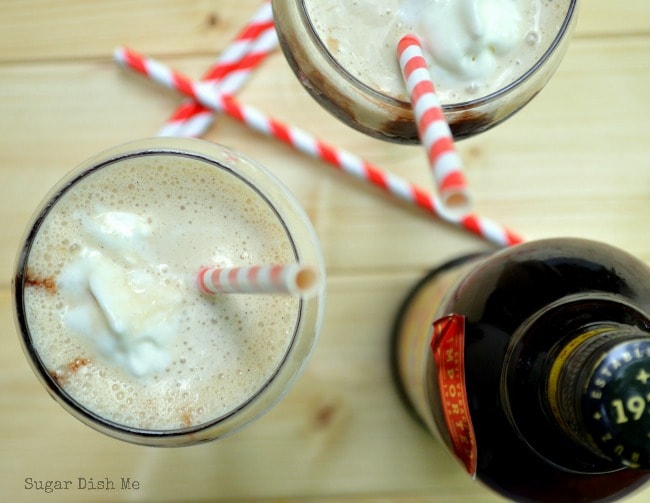 Summer in our new place is going to be waaaay different from summers past. We have the space to entertain finally, and can't wait to host birthdays, cookouts, and ice cream parties. You can bet these mudslides will be making an appearance.
Fun Fact: My mom once told me that at Easter dinner my aunt served just a simple scoop of vanilla ice cream with Kahlúa poured over it, and that it was soooo easy and soooo delicious, but also felt kind of fancy. I tried it. She was right.
How are you planning to shake things up this summer?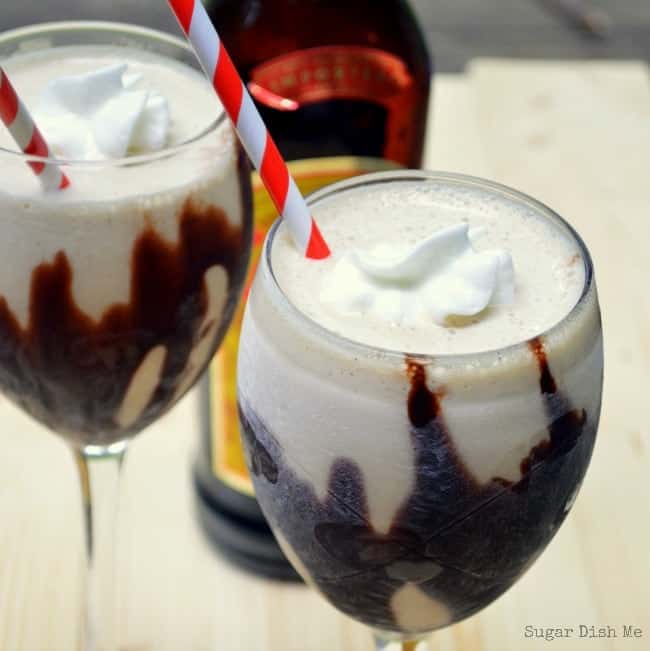 Kahlua Mudslides
A classic cocktail recipe with Kahlúa, vodka, Irish cream liqueur, and ice cream! Make sure to take the time to freeze your serving glasses ahead of time for an extra awesome summer treat!
Ingredients
1 part Kahlúa
1 part vodka
½ part Irish cream liqueur
1 part ice cream
ice (crushed is best)
chocolate syrup and whipped cream for serving (optional)
Instructions
Place the Kahlúa, vodka, Irish cream liqueur, ice cream, and ice in the blender.
Blend until smooth.
Drizzle the chocolate syrup around the insides of the serving glasses. Pour the blended mudslide mix into the glasses. Add a dash of whipped cream.
Serve!
Notes
I use shot glasses to measure my pours. If you're cool and have a jigger use that! Use the glass you will be serving in to measure the ice. I also like to use frozen glasses for a little extra chill.
I use a little more than 1 part ice cream -- I find a good healthy scoop does the trick and makes my mudslides extra creamy. You can also get crazy and forego the ice for more ice cream!
TIP: Chocolate syrup won't coat the side of your glass unless you freeze the glass first!
And hey! Kahlúa Cookies!!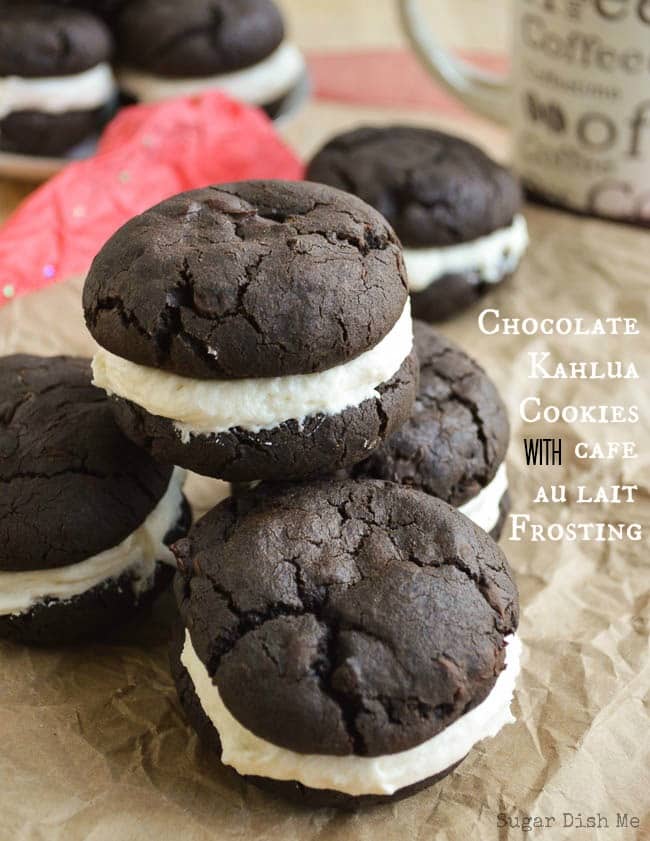 Check out Kahlúa's social media pages for fun entertaining and cocktailing inspiration and be sure to share all the ways you're shaking up summer with the hashtag #KahluaSummer.