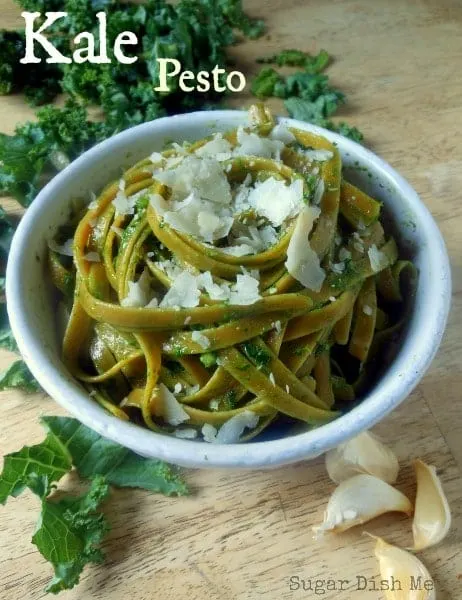 Sometimes things are trendy and it's kind of annoying. I was trying to think of a non-offensive example for that and… I just couldn't. But you get me, right? Sometimes there is just SO MUCH of something every place you turn and you're like gahhhhhh enough already with the ________ (fill in trendy-annoying-blank).
Other times things are trendy and once you get it, you GET IT.
Kale is pretty much like that. At first you're like whyyyyyyyyyyyyyy is everyone always shoving this leafy green that used to be just a garnish for my chicken fingers all in my face?! And then you try it a couple of ways and you realize that kale has superpowers and Popeye had it all wrong and he should have been eating kale instead of canned spinach because, um, gross. Who eats canned spinach?
Anyway. The point is that kale is trendy for good reason. It's all kinds of good for you plus it tastes amazing anyway you slice it.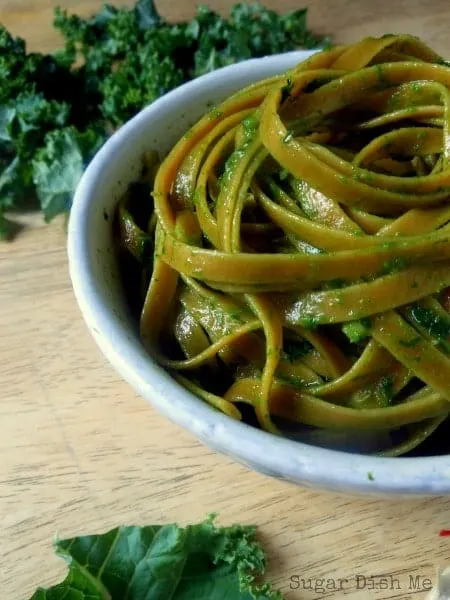 So I sliced it with the food processor, some garlic, a little salt, and some good extra virgin olive oil. (i kind of might like it better than basil pesto.) <<<— type whispering
Then I put it on everything. The pasta here – garden tomato fettuccine – was a given. But. I also used it for pizza sauce on a homemade thin crust. Amazing. Then I dipped bread in it. You should probably do that. MAKE KALE PESTO! This kale trend is worth the hype.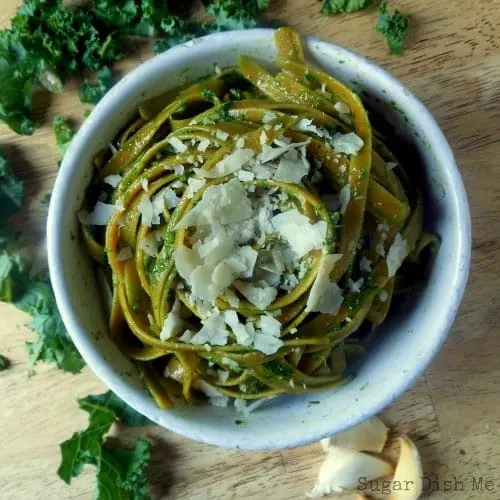 Kale Pesto
Ingredients
1½ cups fresh Kale leaves, torn, stems removed
4 cloves garlic, minced
½ teaspoon kosher salt
¼ cup olive oil
Instructions
Add the kale, garlic, and salt to a food processor or blender.
Pulse to chop them further. Add half of the oil and blend until everything starts to move around a little.
Stop the blades, scrape down the sides, and drizzle in the rest of the oil as needed until the pesto comes together. It should be thick like a paste but no large pieces of garlic or kale should remain.