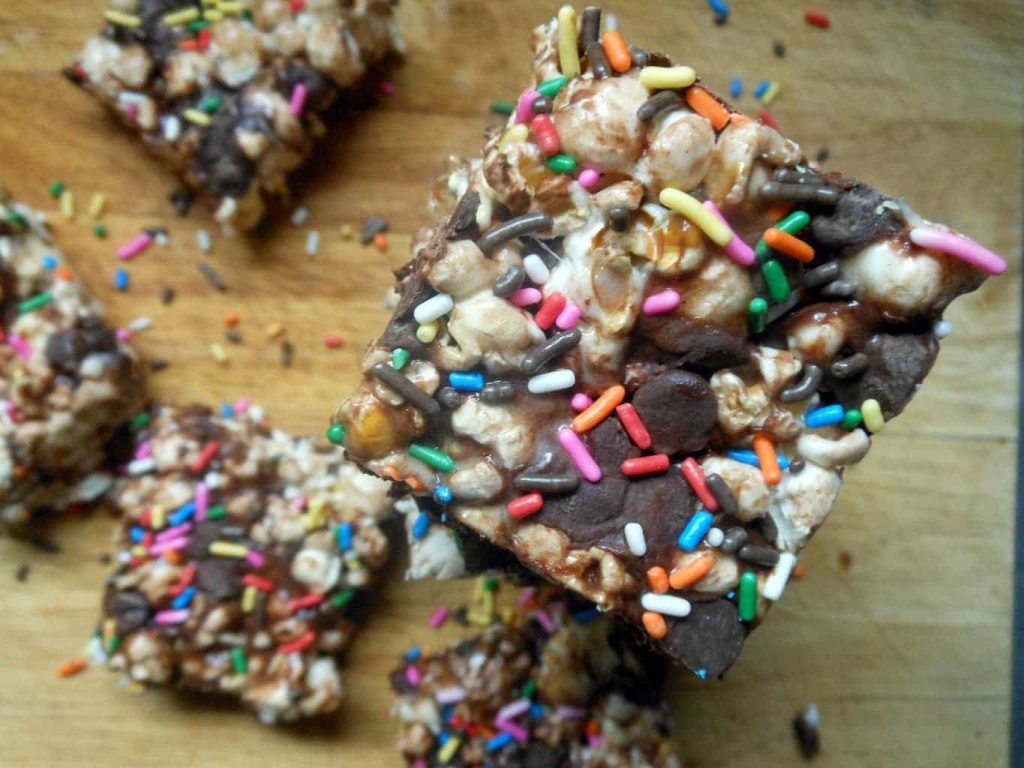 These things are dangerous. In case you were wondering.
Believe it or not, this afterschool snack fell into the "In a Pinch" category that I mentioned yesterday. Am I the only mama with half a bag of mini marshmallows, 7 or 8 giant jumbo marshmallows, and handful of chocolate chips, and an infinite supply of popcorn and sprinkles laying around?
Surely not.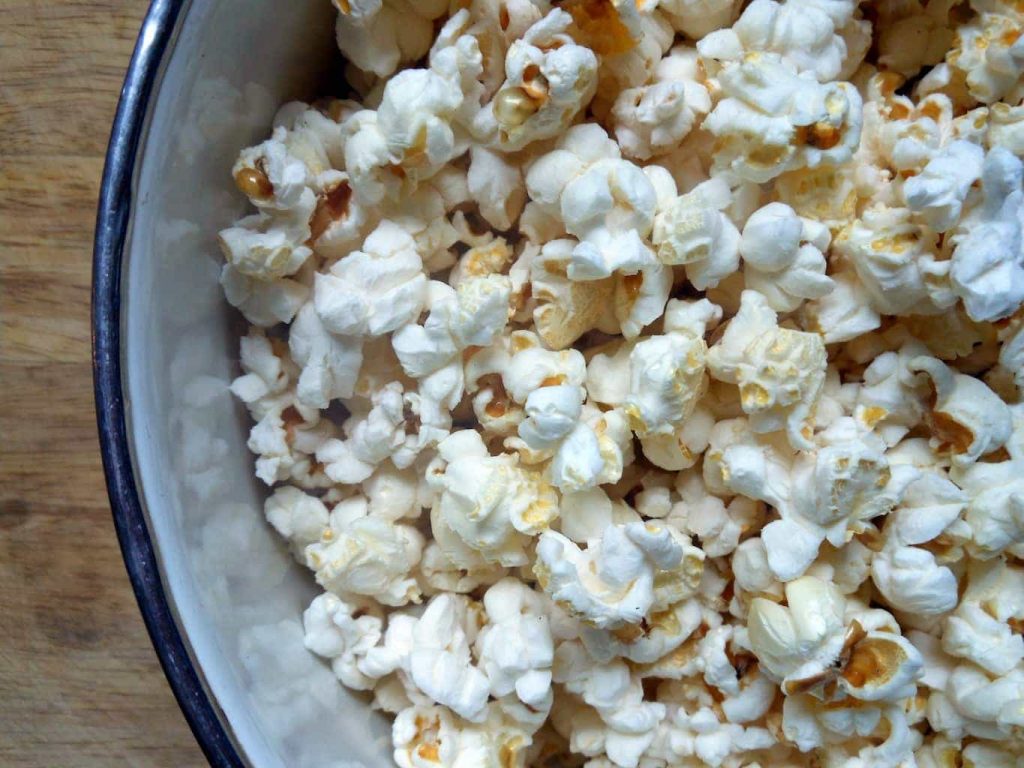 I like to have snacks for my not-so-little guys when they get home from school because if I don't then Evan will do something really crazy like eat all the plain tortilla shells he can find in the refrigerator.
Sometimes snacks are sliced carrots and apples. Sometimes snacks are muffins. Sometimes snacks are peanut butter toast (OhhhhEmGee peanut butter toast!!). Sometimes snacks are really random concoctions of all the scraps in the pantry. Like these things.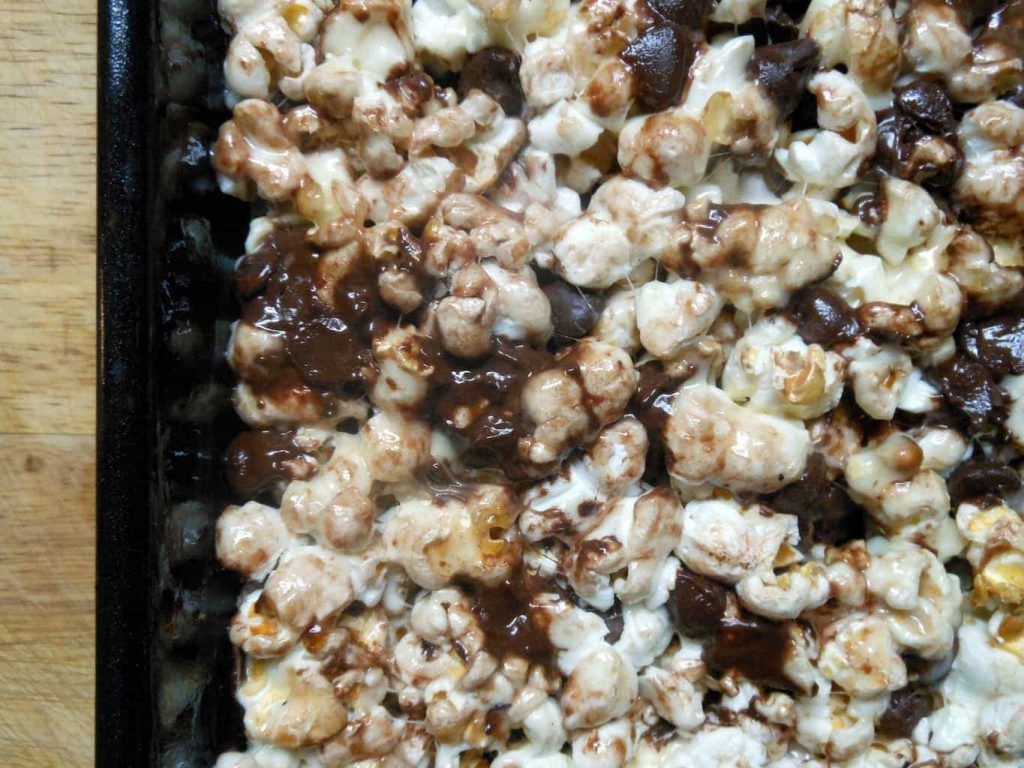 These things are basically just Rice Krispies treats made with popcorn instead of Krispies. With some chocolate chips stirred in while the mix was still warm, just before it got pressed into the pan. Then I covered them with sprinkles.
LOTS.OF. SPRINKLES.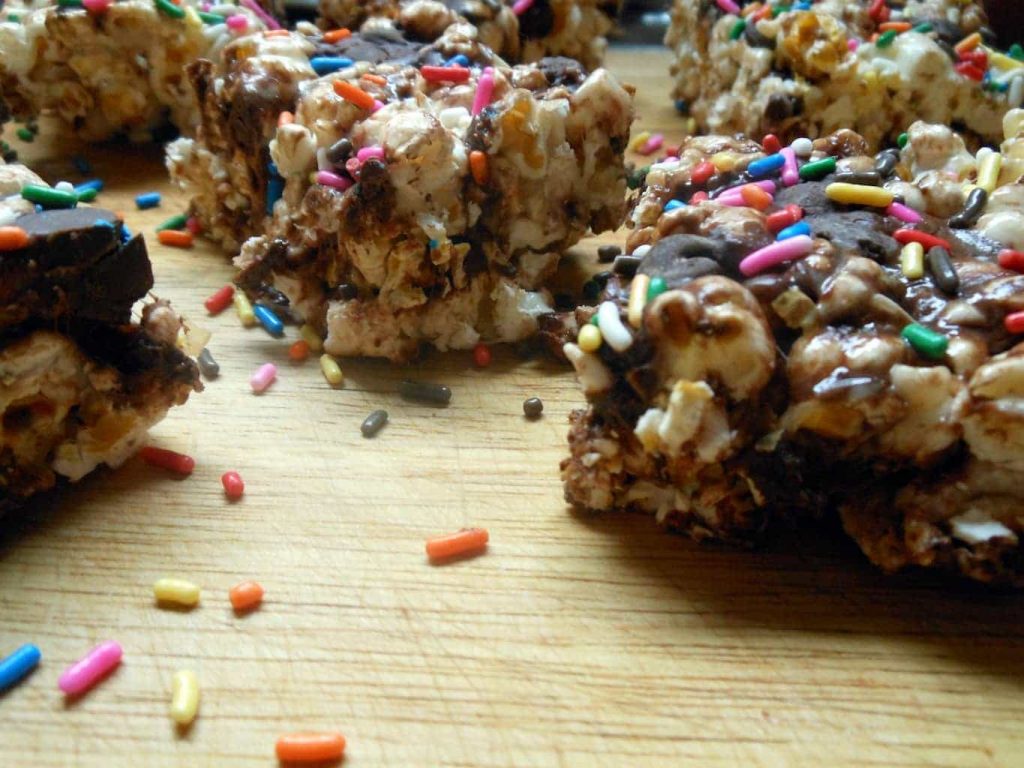 I wrapped them individually in plastic wrap and my guys had snacks for a couple of days.
Speaking of plastic wrap… Lucy decided to eat my plastic wrap while I was at Target this evening. Apparently the plastic wrap was really offensive just sitting there on the table. It was definitely begging to be destroyed.
Anyway.
If you aren't a total kitchen weirdo like me and don't have the measurements for Rice Krispies treats committed to memory, you can refer to Crazy for Crust's super simple instructions for her Popcorn Chocolate Chip Marshmallow Treats and then add sprinkles. Sprinkles are crucial.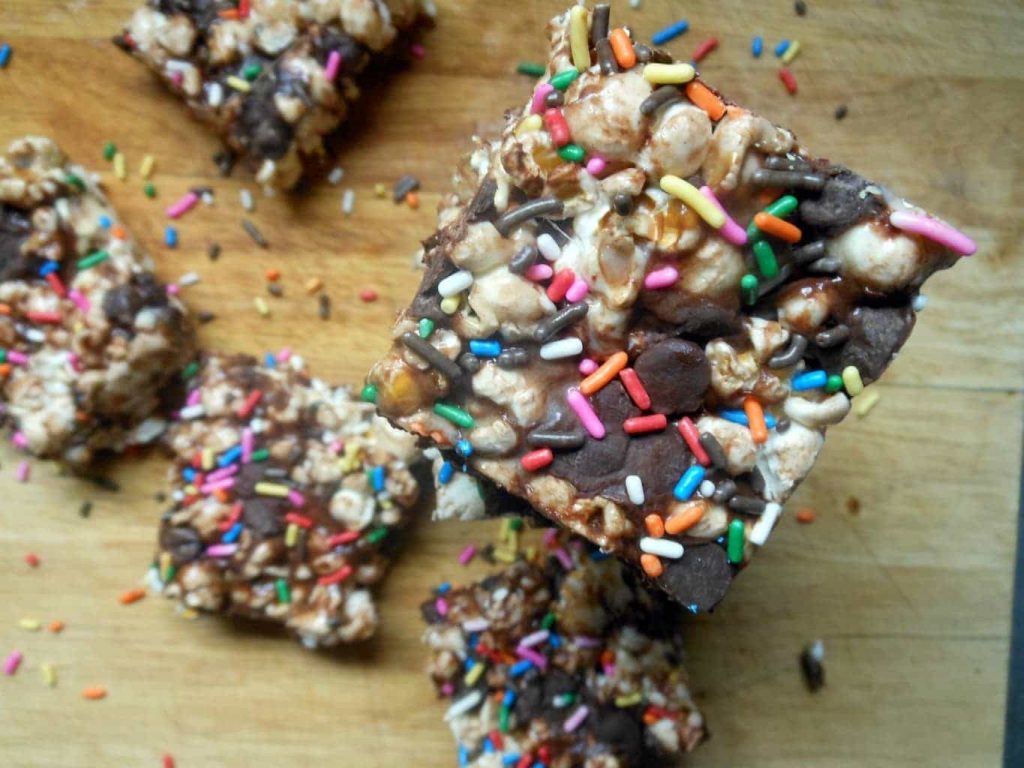 Don't say I didn't warn you about these.
Have a great weekend!!