Sometimes my best cooking happens with no plan and barely any food in the house.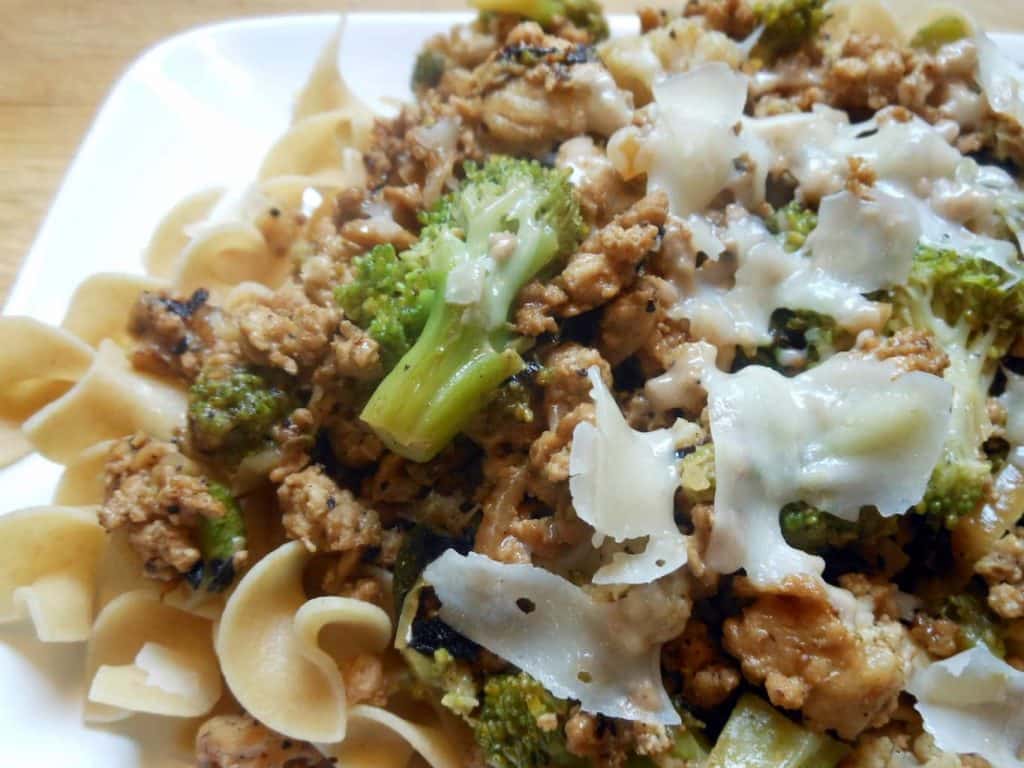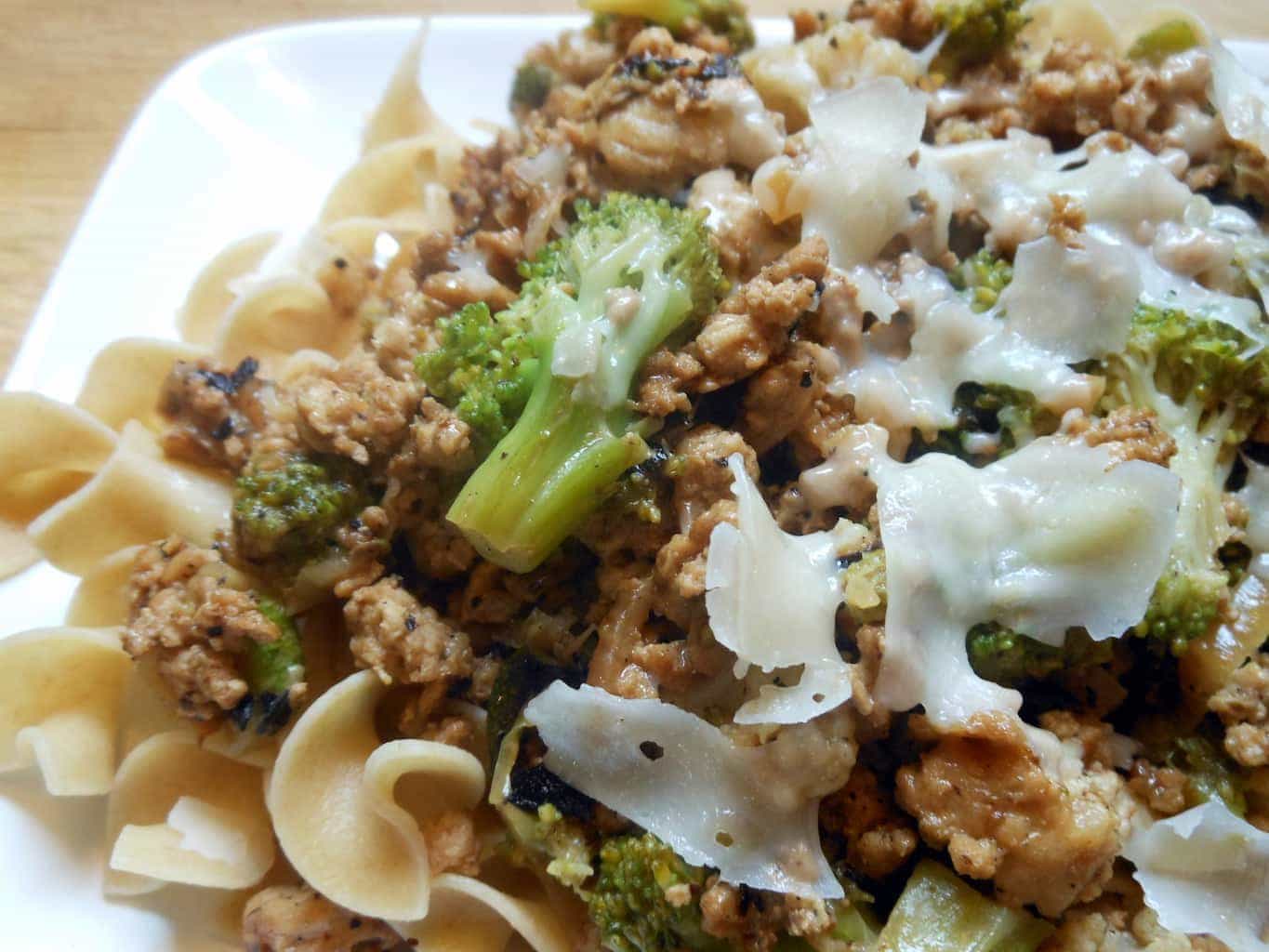 Lots of days I just flat out avoid the grocery store. If I've said it once I've said it 1,000 times– my local grocery store leaves an awful lot to be desired. Which leaves me with exactly one option (Unless I want to drive more than 20 minutes away; not 20 minutes in traffic- there is no traffic- 20 minutes like 15-20 miles away. And no. Most days just NO.)… the dreaded Walmart.
I can handle Walmart very early in the morning. Any other time and it's just this whole big ordeal where there are either 40,000 people swarming everywhere, or I almost get run over by some overzealous stock boy with a giant pallet cart (those dudes need special operator's licenses for those things), or all the produce has been ransacked and I can't find crucial things like broccoli.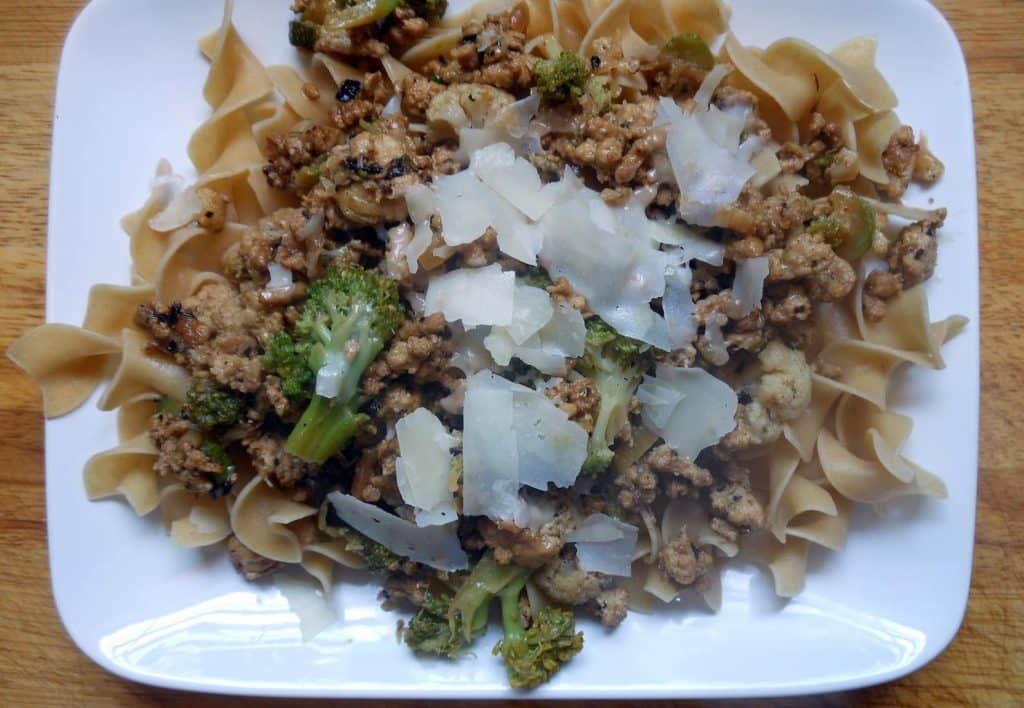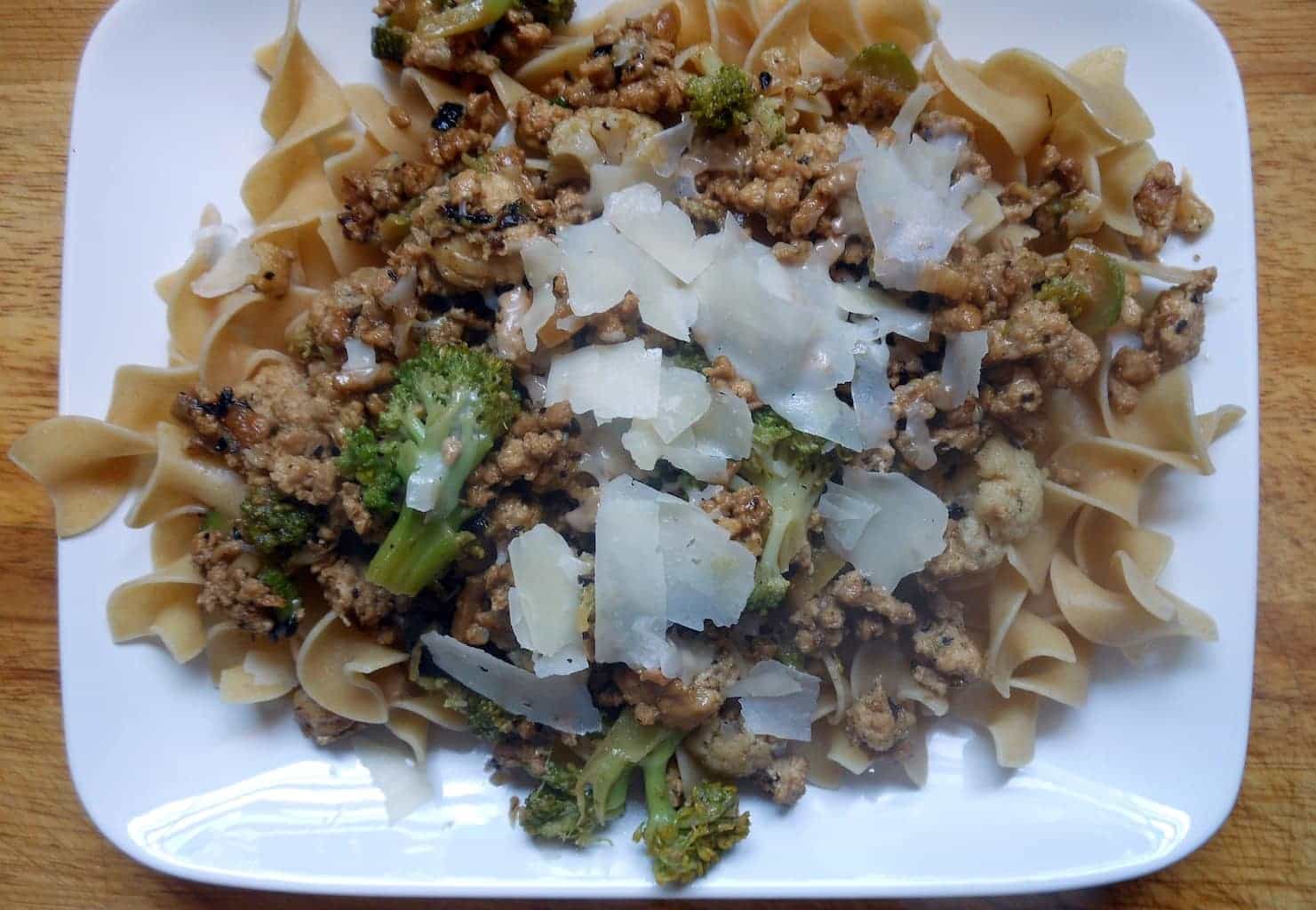 So in order to accommodate my lack of grocery shopping patience, I make only one really big shopping trip a month at Walmart (it's a weekend super early morning thing that involves VENTI Starbucks and me dragging Chad all over the store while he tries to make me hurry up by saying, "Okay, what else?," whenever I toss something into the cart) and then I just fill in the mealtime holes with quick weekly trips to my local store. Shopping this way requires some planning, but I'm pretty sure it saves us like a zillion dollars a month in groceries (if you have ever tried to feed a houseful of dudes with really annoying metabolisms you know what I'm talking about).
All of this is to say that when I haven't been to the store in awhile and I have no desire to get in the car and drive there, then I have to get a little bit creative using up all the odds and ends left in the far corners of my kitchen.
I added a new category (if you look things up here that way) called "In a Pinch". It will include all the meals and snacks and concoctions that I come up with when I have absolutely no plan. As it would happen, this is how I feed my family pretty often. We're starting with this Stove Top Turkey Pasta "Bake".
"Bake" gets quotations because this pasta dish isn't gonna make it anywhere near the oven, mostly because when I made it I was feeling ricotta-ey but I had no ricotta cheese. Wamp wamp.
But whatever because #1– It is super easy #2- It's extra delicious #3- It's healthy! #4- My kids ate it and #5- There were leftovers. Leftovers around here are key (key=my lunch for 2 days).
Stove Top Turkey Pasta "Bake"
Ingredients
1 pound lean ground turkey
1-2 tablespoons olive oil
1 onion, diced
2 cloves garlic, minced
½ teaspoon salt
½ teaspoon oregano
½ teaspoon crushed red pepper flakes
1½ cups fresh broccoli florets
1½ cups fresh cauliflower florets
1½ cups fresh zucchini, sliced
12 ounces dry whole wheat pasta (linguini, egg noodles,farfelle, anything!)
2 tablespoons heavy cream
½ cup shaved Parmesan cheese, plus more to garnish
Instructions
Brown the turkey in a large skillet over medium high heat. When the meat is brown and cooked through, remove it to a plate and set it aside.
Add the oil to the hot skillet and let it heat up for about 30 seconds. Add the onion to the skillet and cook until translucent, about 2 minutes. Add the garlic and cook for 1 minute.
Sprinkle the salt, oregano, and crushed red pepper flakes over the onions and garlic. Stir.
Toss in the broccoli and cauliflower. Cook for about a minute and then add the zucchini. Stir again.
Put on a pot of water and cook the pasta according to package directions.
Add the cooked ground turkey back to the skillet with the vegetables. Turn the heat down to low. Stir in the heavy cream and the ½ cup of Parmesan cheese.
Drain the cooked pasta, reserving ½ cup of the water. Put the pasta back in the pot, toss with ¼ cup of the water (so it doesn't get sticky) and add the other ¼ cup to the turkey/vegetable mixture, ONLY if it needs a little extra moisture.
Plate up the pasta and serve the turkey/vegetable mixture over the top. Garnish with additional shaved Parmesan cheese.
Notes
I call this a "bake" because the finished dish has the creamy thick and sort of cheesy characteristics of a baked pasta, but you don't have to wait an extra 30 minutes and wash an extra dish. Stove Top magic!!
I originally served this over whole wheat linguini. That is definitely my preference. These photos are of the leftovers that I served over whole wheat egg noodles. Use whatever pasta strikes your fancy!
What sorts of weird things do you make when you don't go grocery shopping?