Toasted baguette topped with homemade honey nut cream cheese and sweet, tart roasted fresh cherries. Roasted Cherry Toasts with Honey Nut Cream Cheese are a fast and delicious breakfast, and make a gorgeous appetizer, too!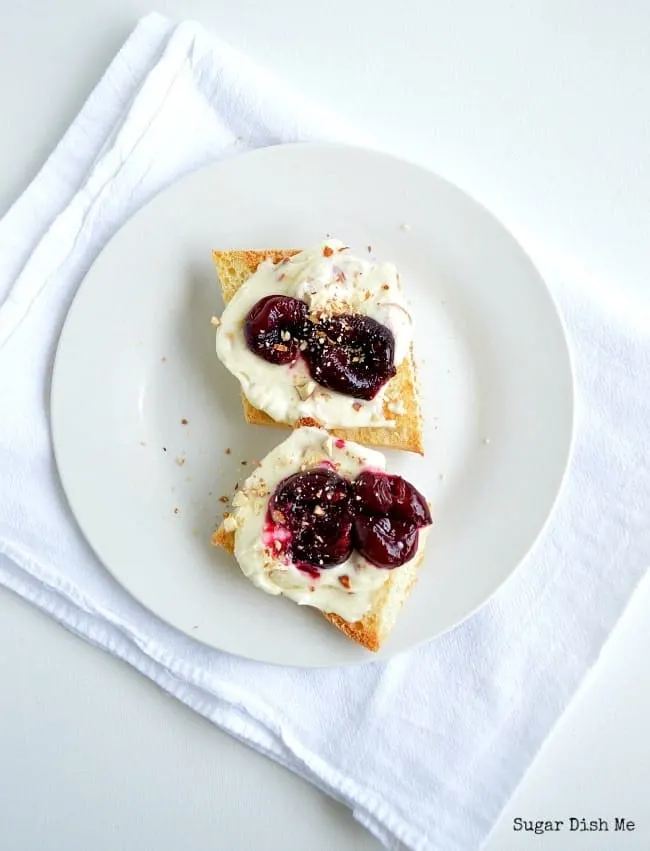 I have a major love affair with all things cream cheese. It's the best, isn't it? Sweet, savory, desserts, casseroles – cream cheese makes everything exponentially more delicious.
Flavored cream cheeses amp things up even more. It's really simple to dress cream cheese up and then people will think you are some kind of kitchen genius. It's fun to have everyone fooled.
Example: when I made this Honey Nut Cream Cheese and smeared it on toast, Chad he mumbled something like, "mohhmahgawwwhhhhh wha is 'is?," and then continued mindlessly chewing and making more weird happy eating noises that I'd rather not talk about because in truth eating noises make me a raging lunatic. Wow. That was some kind of special run-on sentence.
Anyway, the point is that he went on and on for like 3 days about how delicious the toast with honey nut cream cheese was, and it's so easy to make that it barely qualifies as a recipe.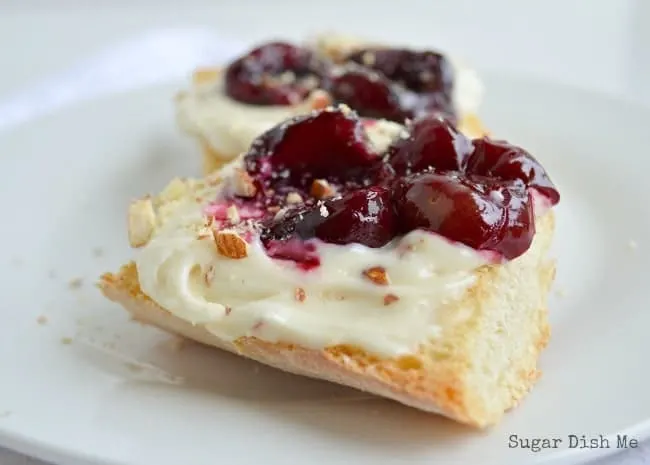 I love recipes like that.
Roasted Cherry Toasts with Honey Nut Cream Cheese make an awesome quick dish for breakfast or brunch. They also make really great appetizers! And if you can't find fresh cherries, you can roast grapes or strawberries or plums — the fruit possibilities are endless.
You could also scrap the fruit altogether, toast up some bagels and put your homemade flavored cream cheese all over them. And your family will be like, "whoaaaaa'is issoooooogooood!!!," and you will smile and nod and then leave the room or invest in ear plugs, because I am already cringing thinking of the chewing noises.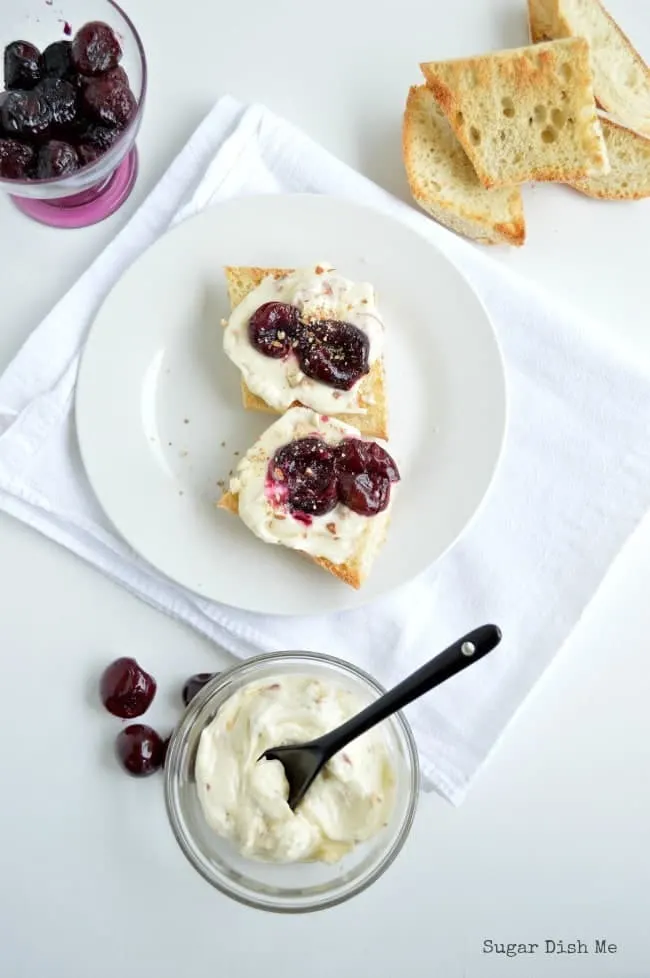 The end.