This shop has been compensated by Collective Bias, Inc. and its advertiser. All opinions are mine alone. #LoveDoveFruits #CollectiveBias
Perfect for parties, movies, picnics, and more. This Salty Sweet Snack Mix with Chocolate combines all our favorite salty snacks with a sweet glaze and chocolate covered blueberries.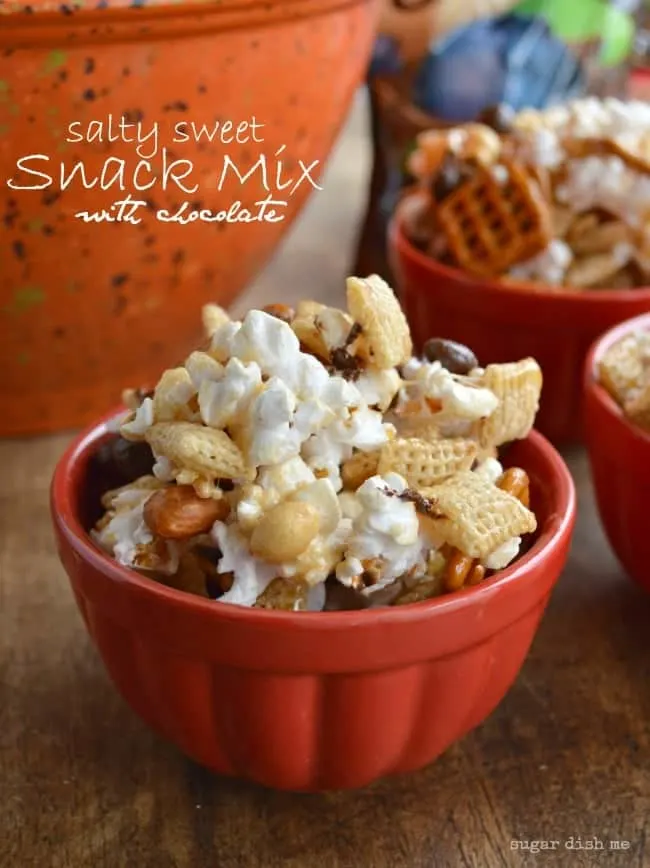 It has been entirely too long since I made us a snack.
It was high time, I think.
So what happened here is that I combined all my favorite salty snacks, covered them with a sweet sort of glaze, and then added chocolate covered fruit. DOVE® Fruit, to be exact.
Once upon forever ago I made this Caramel Popcorn Pretzel Snack. It remains one of my favorite things ever, but there are lots of days that I actually just do not have the patience to make caramel. So I wondered what would happen if I took a slight variation of the syrup I use to hold my favorite granola bars together, and poured it over the popcorn and pretzels? I already knew it would play well with chocolate because The Best Dang Granola Bars Ever are definitely covered in chocolate.
Obvi.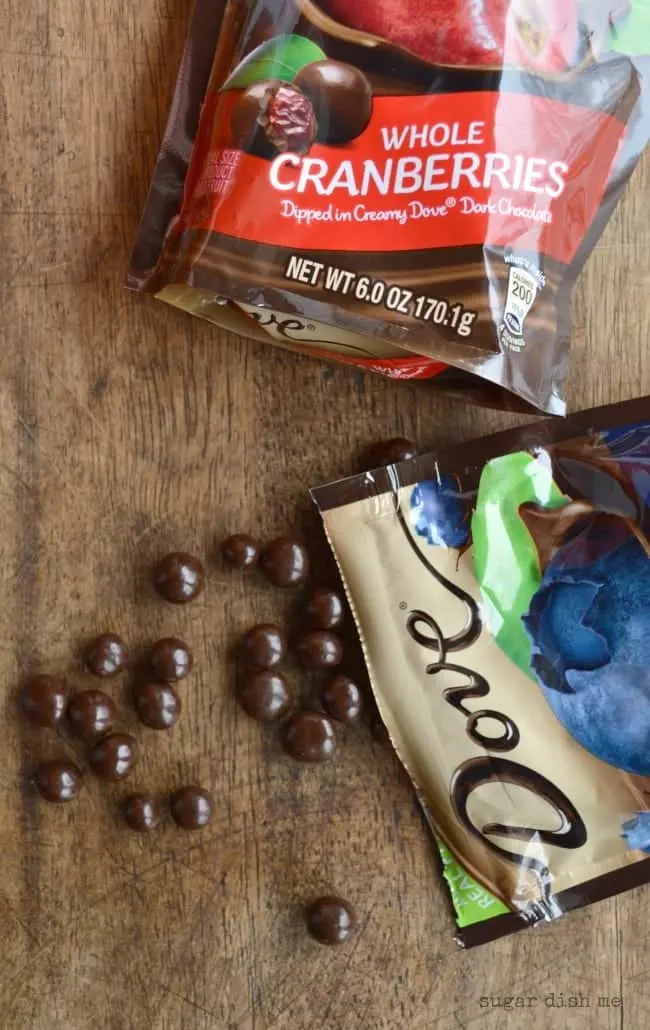 Chocolate is really really really important when you are making a Salty Sweet Snack Mix. I mean… if we are keeping it real, chocolate is pretty important all the time, but it is totally necessary in a snack.
Snack mixes without chocolate are inferior.
I used DOVE® Fruit Blueberries here and am SO glad I did. From the packaging I really wasn't super sure what to expect. Would the blueberries be plump? More on the fresh-ey side? I had no clue.
And so, in the name of snack food investigative journalism, I opened the package to find… the DOVE® Fruit version of – well I can't say it so let's just play a rhyming game – Schmayzenets.
I am really bothered by the fact that autocorrect did not catch that grotesque spelling error but we still argue about 'bundt' every time I type it.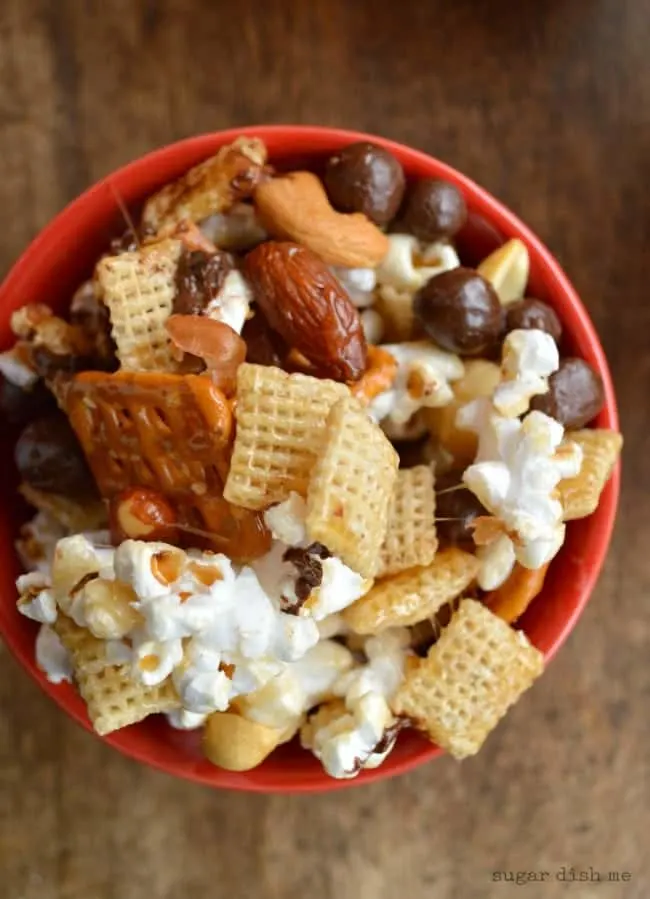 Anywho.
The DOVE® Fruit Blueberries are just like perfect little dried blueberry pearls covered in smooth DOVE® Chocolate.
Whoever invented them is super devoted to good snacking.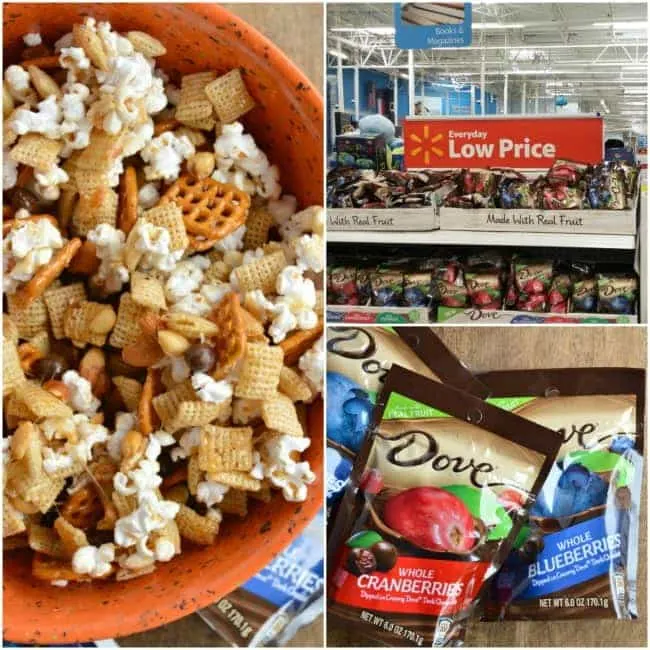 I found mine at Walmart – although not where I expected. I looked in the candy aisle — you know back there with the potato chips and almonds and all the other good things? But I actually found them up at the front of the store by the books.
I guess that's a hint that we should be reading while we snack, yes?
I thought so.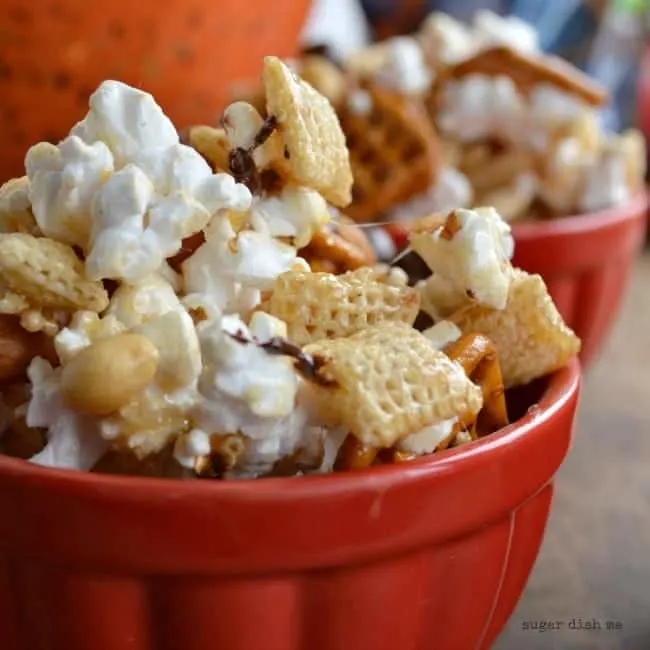 You can download a coupon for DOVE® Fruit Blueberries HERE
(so you can make this Salty Sweet Snack Mix at a discount!)
Salty Sweet Snack Mix with Chocolate
A simple to make, deliciously Salty Sweet Snack Mix with Chocolate. This snack mix is perfect for parties and picnics! It combines all our favorite salty snacks with a sweet glaze and DOVE® Fruit Blueberries.
Ingredients
4 cups popcorn
3 cups toasted rice cereal squares
2 cups pretzels (snaps, twists, or circles)
1 cup mixed nuts
2 tablespoons butter
2 tablespoons brown sugar
2 tablespoons maple syrup
¼ cup honey
1 cup DOVE® Fruit Blueberries
Instructions
Line a large baking sheet with parchment paper or spray VERY LIGHTLY with nonstick cooking spray.
In a large bowl toss together the popcorn, rice cereal squares, pretzels, and mixed nuts.
In a small saucepan over medium heat, melt the butter. Add the brown sugar, maple syrup, and honey. Continue cooking, stirring occasionally, for about 3 minutes.
Pour the hot liquid over the snack mixture in the large bowl. Gently toss to combine.
After about a minute, add the DOVE® Fruit Blueberries and stir. Then scatter the contents of the bowl evenly across the prepared baking sheet until it has completely cooled.
Serve the same day. Store for up to 36 hours in an airtight container (longer than that and the popcorn doesn't taste fresh anymore)