Fluffy and buttery and loaded with extra ripe bananas, these Fluffy Banana Muffins are one of our all-time favorite breakfast treats!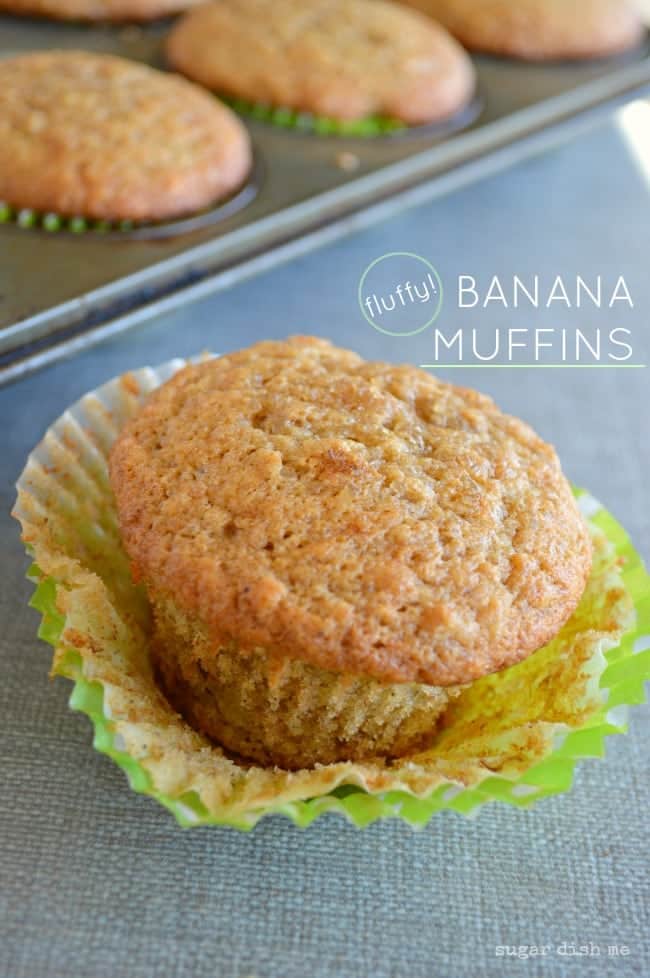 Hellooooo Saturday! Let's make muffins.
I'm trying this new thing you guys — I hope you love it. I decided that since I am quite fanatical about breakfast recipes – so much so that I actually write ONLY breakfast recipes for my friends over at Food Fanatic twice a month – that I would just give you a new breakfast recipe every Saturday. Because weekends are dedicated to extra coffee and morning walks and things like Fluffy Banana Muffins or Sausage and Cheese Omelet Muffins or Breakfast Tacos.
We can do breakfast together every Saturday, right?
I'm looking forward to it.
Last year I made these Sweet Potato Muffins with Pecan Streusel and these Fluffy Banana Muffins are like their buttery first cousin. I swapped the oil for melted butter. I added sour cream and two whole bananas. The crumb is tender and moist and butterific.
Butterific is the muffin buzzword of the year.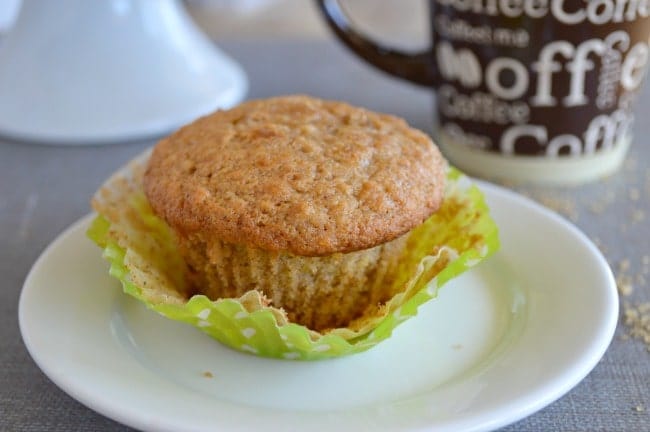 These come together quickly and easily in just one bowl. You could borrow the streusel topping from the Sweet Potato Muffins to sprinkle over the top. Or you could just stir a few walnuts into the batter. Or!!! You could go all Raspberry Orange Tea Bite style and add some crunchy turbinado sugar.
I made mine with simplicity in mind — no toppings. Just banana flavor with hints of vanilla and cinnamon. Because my coffee habit loves to be accompanied by a good muffin.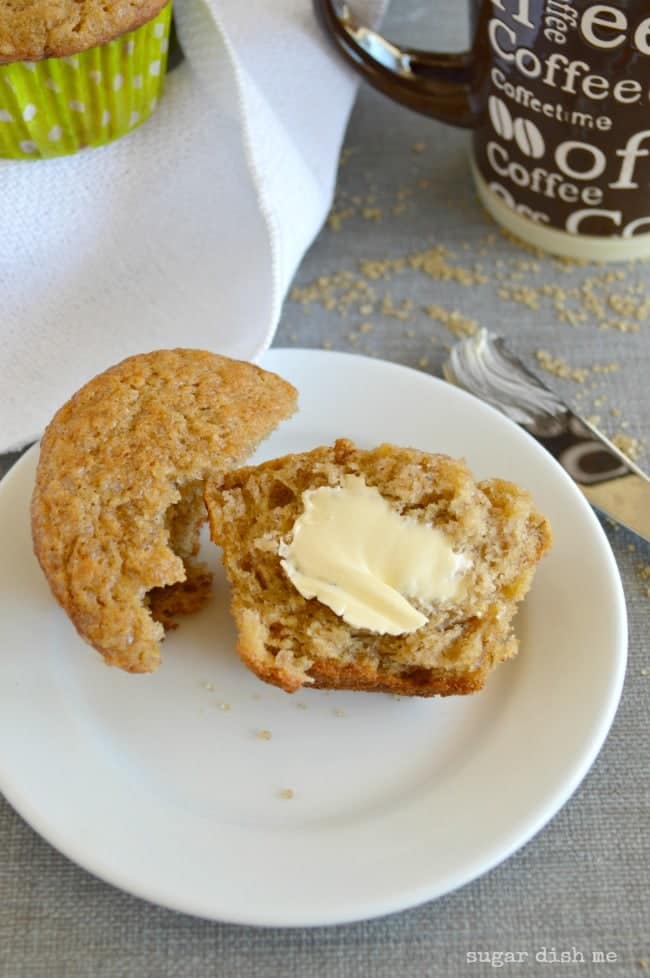 Oh! And a tip:
One thing you need to know going in — you will think you are over-filling the muffin cups. You can stretch this recipe to make 14 muffins, but who wants to put the muffin tin back in the oven with just two little muffins in it? Not me! So fill those paper liners up! Just trust. You'll get a pretty dome at the top and you will feel all professional — like you could conquer the muffin world! (you can.)