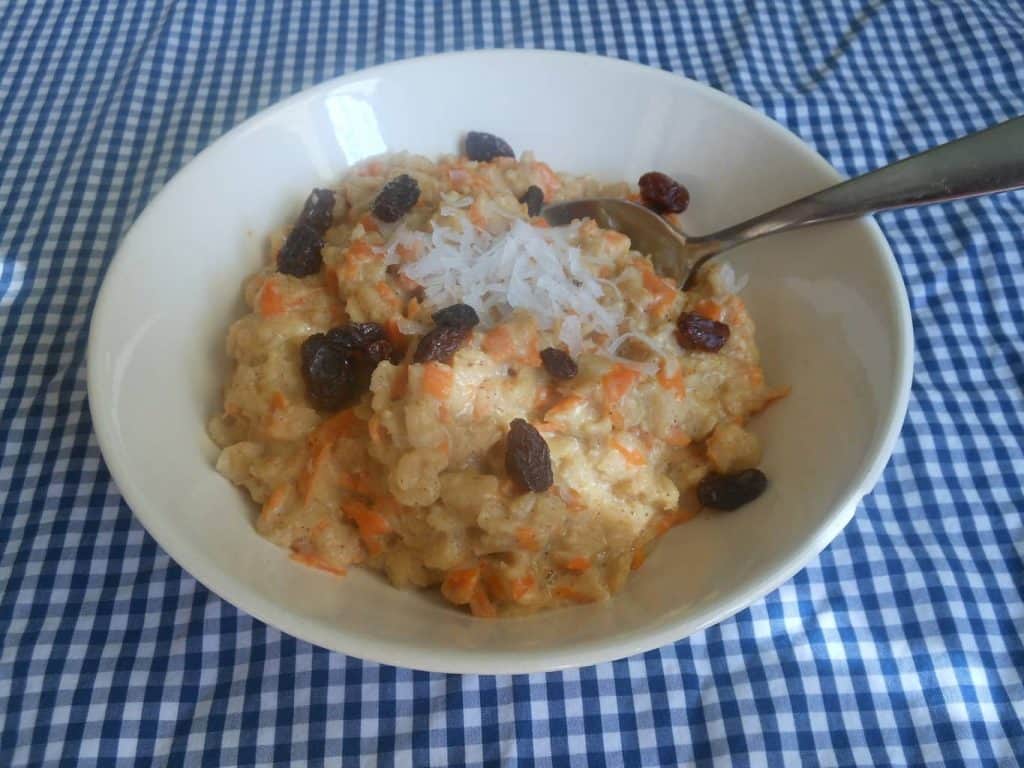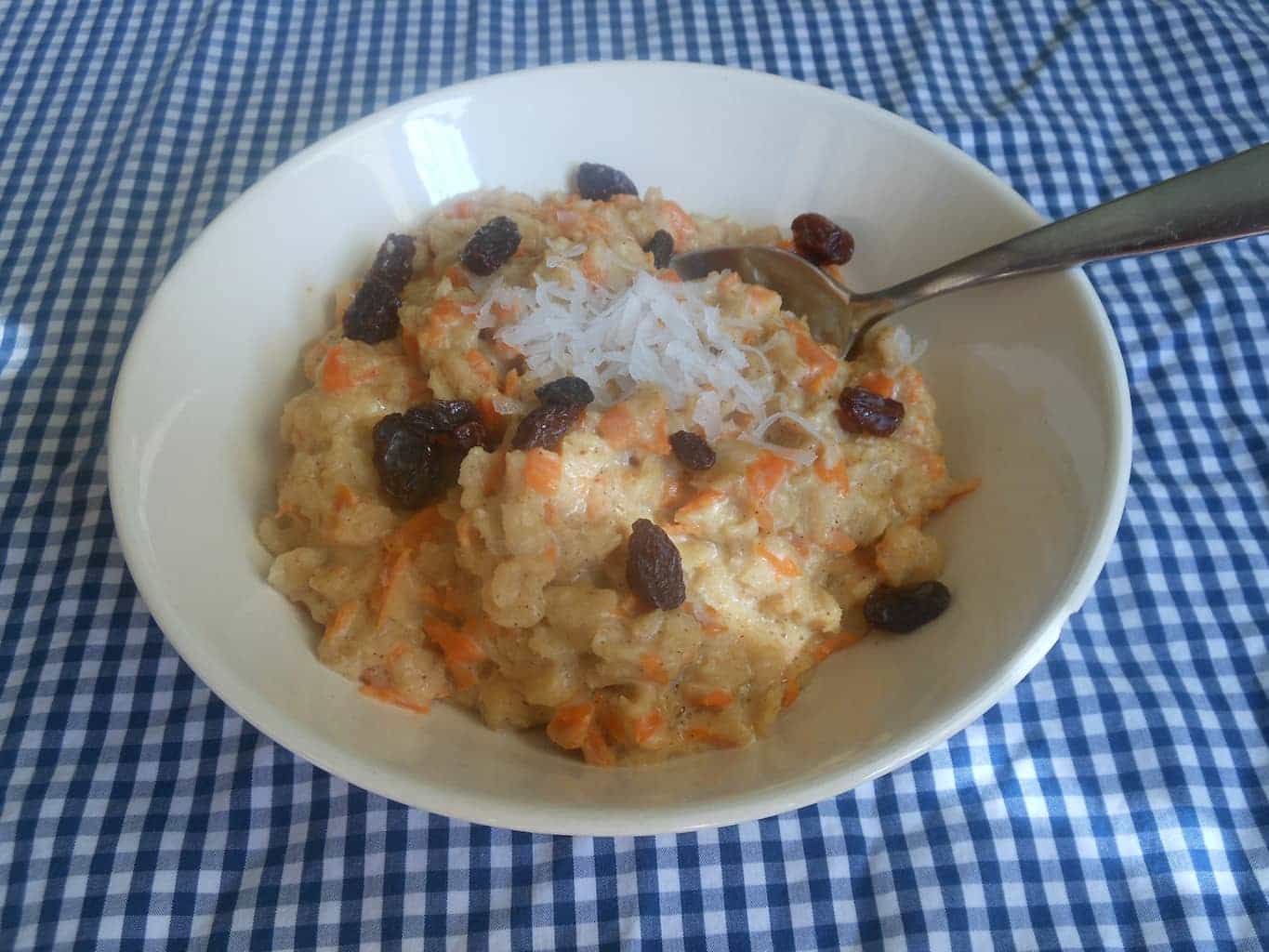 I'm a cereal kinda girl. Granola? Love it. Granola bars? Love those, too.
Quaker Toasted Oatmeal is darn near perfect.
You can stuff cereal into muffins. You can make it into treats that are drenched in pink sprinkles.
Chex Mix, anyone?
Corn Flakes are smashed and sprinkled over casserole. Chicken is dredged in cereal crumbs and baked to crisp perfection.
Cereal and fruit are quite a pair. Strawberries, blueberries, bananas… cranberries, raisins, dates, peaches… there is really no shortage of possibilities.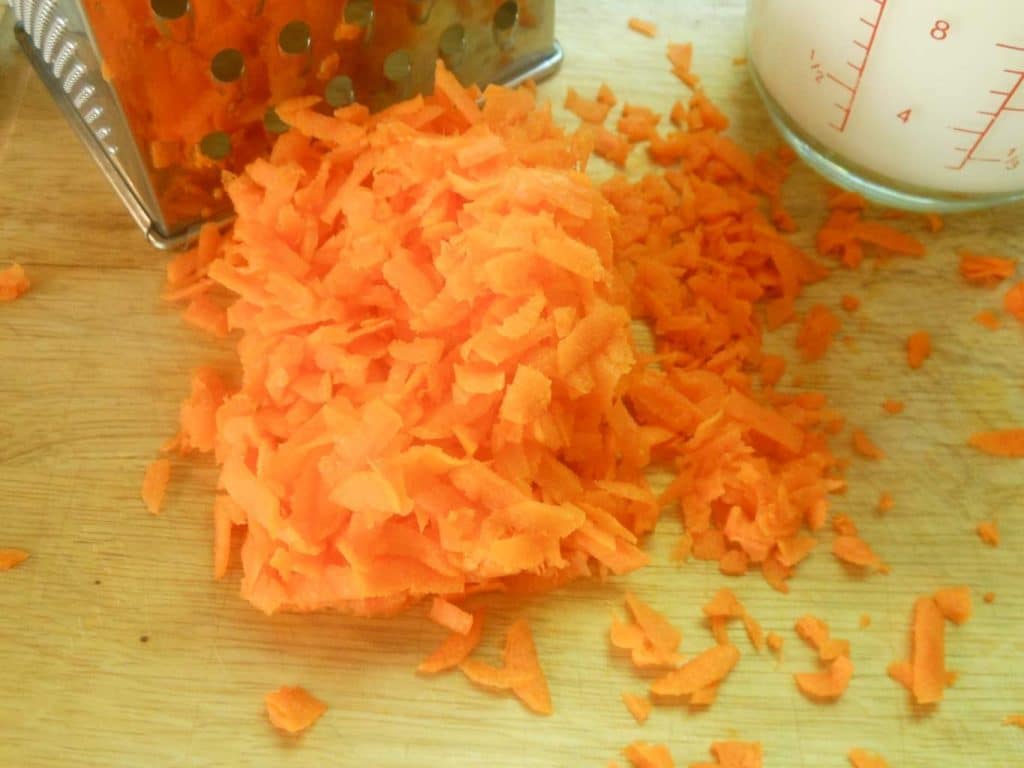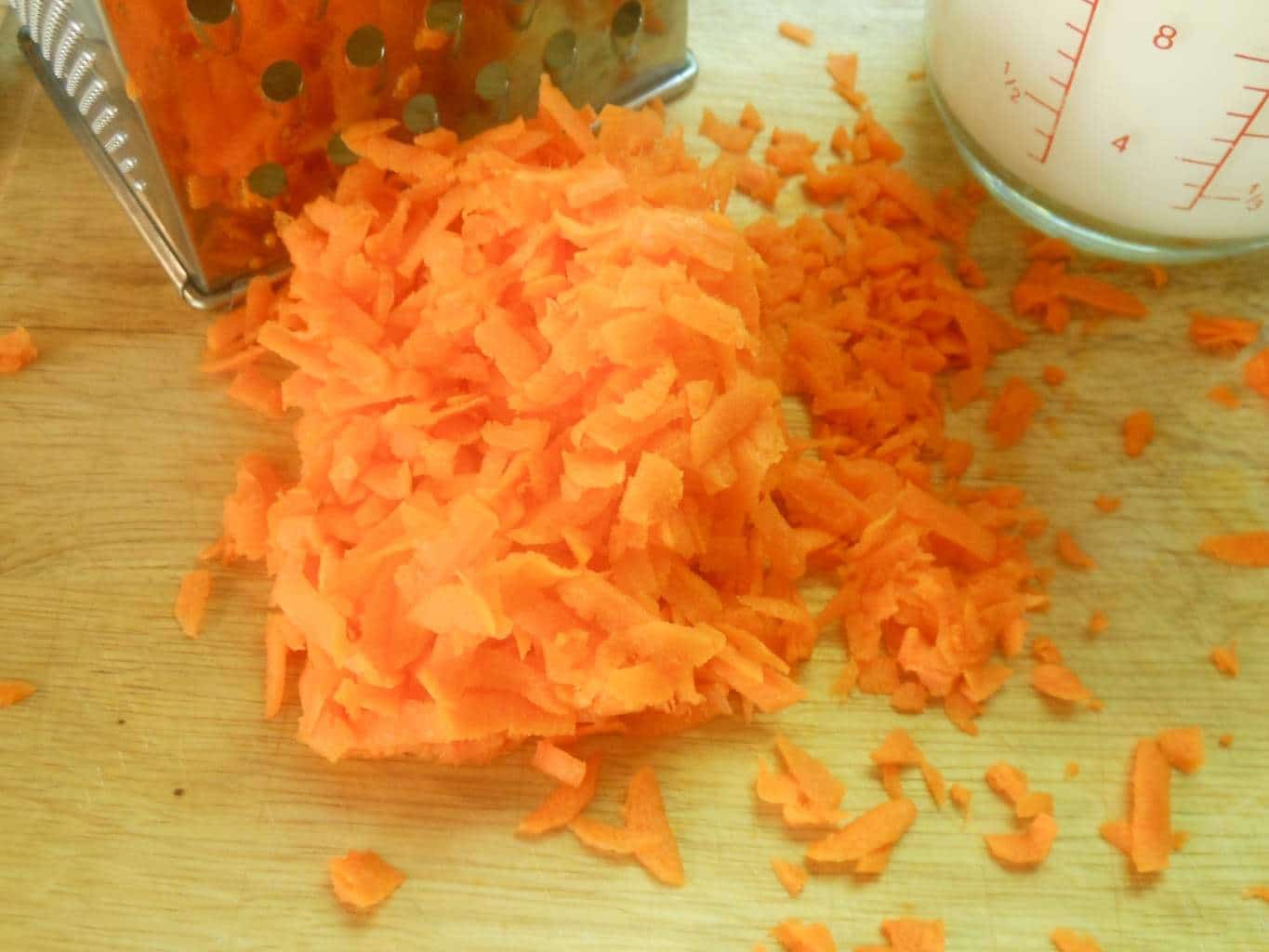 Which got me thinking about my oatmeal.
I'm an oatmeal purist: no sugar required.
I love slow cooked old fashioned oats topped with a healthy fistful of dried cranberries and a few chopped walnuts. It's breakfast perfection.
Sometimes I whisk in a slightly beaten egg for creaminess (similar to the pasta carbonara effect; I like all breakfast foods all hours of the day) and protein.
So anyway I wondered what might happen if I started putting my food into my cereal instead of my cereal into my food?
It's time to start a revolution.
If you follow me here regularly, you already know that I am killing myself on the daily with the Insanity workout. It's good. And bad. But mostly good. So as much as I love my sugary treats, I have to say that I haven't been too interested in negating my hard work with things like cake (surely this is a phase and will soon pass).
But I need cake. I LOVE CAKE.
So I turned my oatmeal into carrot cake.
I told you: revolution.
Sassy Oatmeal
Ingredients
1 cup old fashioned oats (quick oats would work; just make sure to read the package for liquid:oat ratio)
1½ cups of milk (I used 2% but you could use almond or soy milk easily)
½ cup water
1 cup grated carrots
1 teaspoon cinnamon
¼ teaspoon nutmeg
¼ teaspoon ginger
1 teaspoon vanilla
2 tablespoons maple syrup
1 egg, lightly beaten (optional)
2 teaspoons brown sugar (optional)
raisins, chopped walnuts, and shredded coconut to top the oatmeal
Instructions
Bring the milk and water to a slow boil (careful not to burn the milk!!!).
Stir in the oats and then the carrots.
Continue to simmer, over medium high heat, stirring occasionally. Stir in the cinnamon, nutmeg, ginger, and vanilla. Stir in the maple syrup.
Continue cooking until the oatmeal is creamy and cooked through.
Remove it from the heat and then whisk in the egg.
Return the pan to the burner, stirring constantly, over very low heat until the egg is completely incorporated (oatmeal will be sort of frothy).
Divide into two bowls, sprinkle a teaspoon of brown sugar on each, and garnish with the raisins, walnuts, and shredded coconut.
Inspiration for this
HERE
at Oh She Glows; her version is vegan!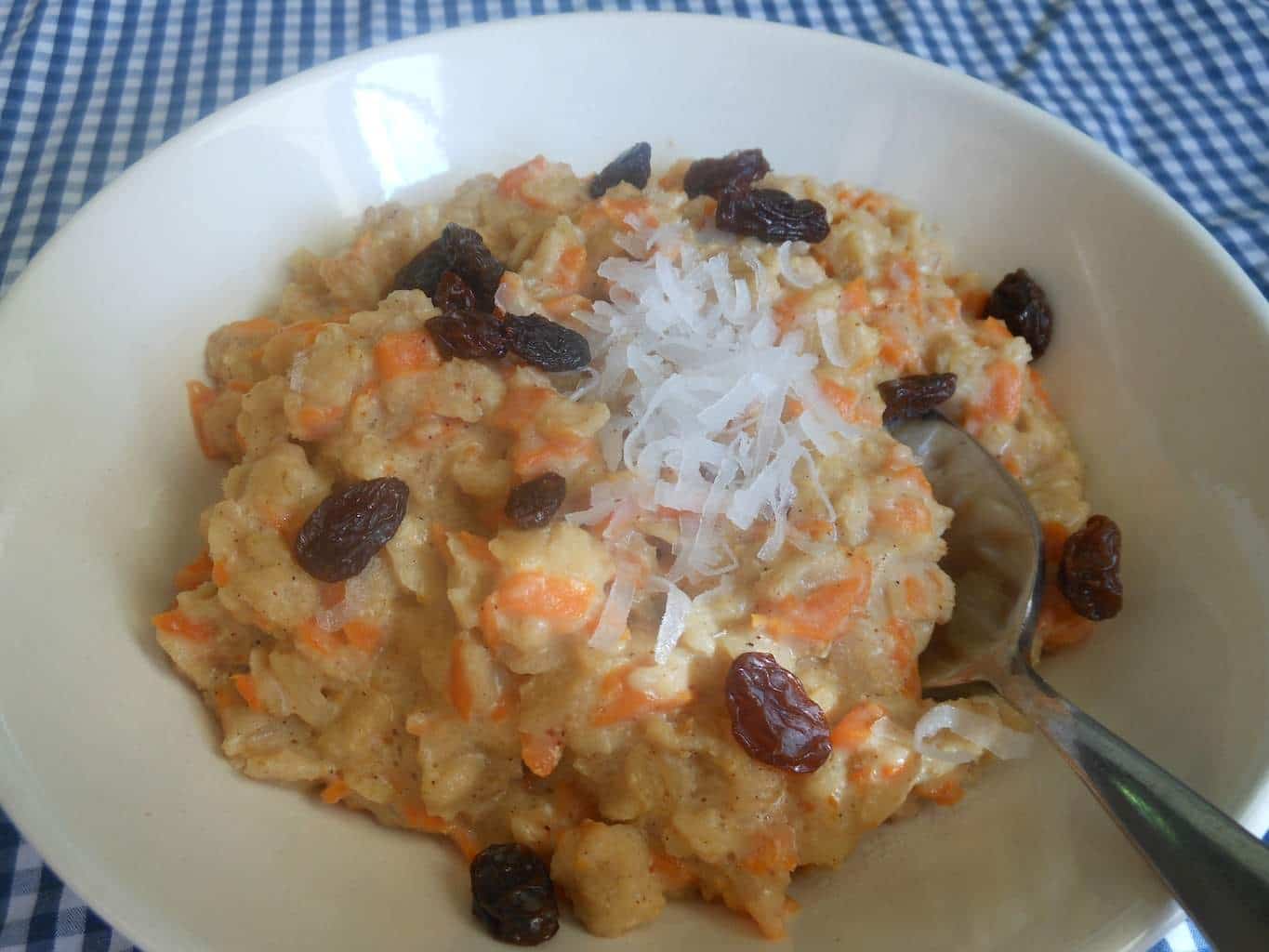 Carrot Cake Oatmeal is sassy.