Such a fun morning meal! Sausage and Egg Breakfast Tacos are easy to prepare for one or many — and they come together fast! Crumbled pork breakfast sausage, eggs, cheese, black beans, and fresh pico de gallo are wrapped in a warm tortilla. Forget the drive thru – these Sausage and Egg Breakfast Tacos are where it's at!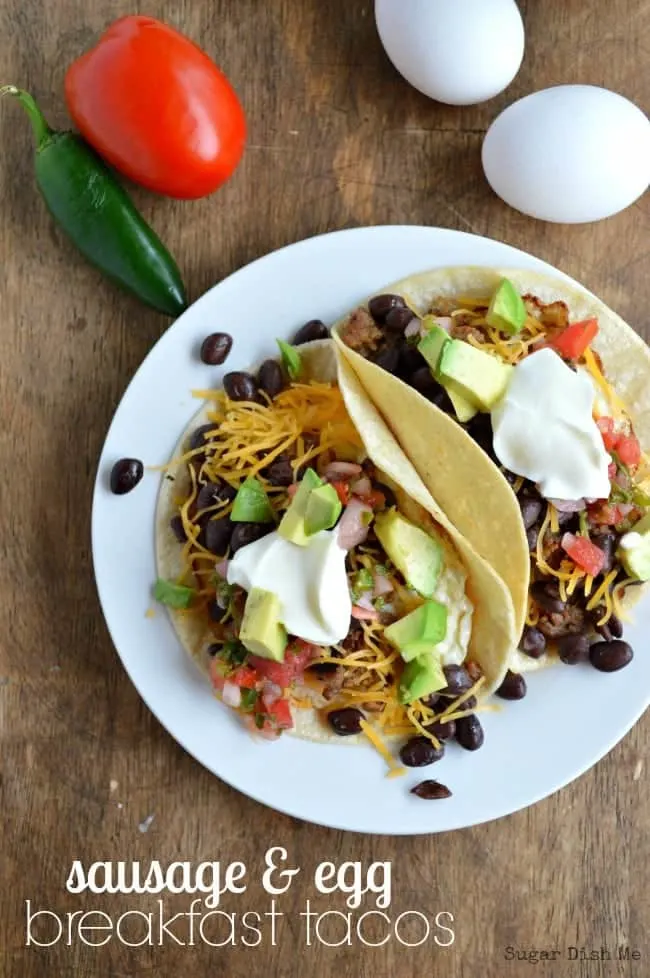 See, what happened here is that I married two of my major food obsessions: breakfast and tacos. Breakfast burritos are great, and one time I even made breakfast enchiladas, but breakfast tacos are taking the morning meal cake.
Not that long ago a fast food restaurant that rhymes with Mock-o Tell started serving breakfast, and while I never actually hit a drive thru in the morning [because there's no Starbucks for 25 miles … it's like torture, geez], the taco-lover in me was a little bit intrigued. Until I saw a picture of what they were serving pre-11 a.m. and it scared me. The good news is that there should never be any reason to eat that because it only takes just a few minutes to make this: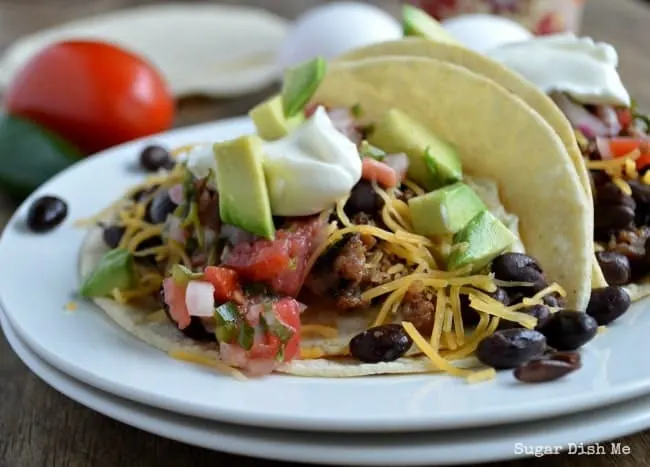 THIS gorgeous fresh fast breakfast.
It's super easy to make this recipe for just one OR to make it for a big crowd.
So much better than plastic drive-thru food, yes?
Yes.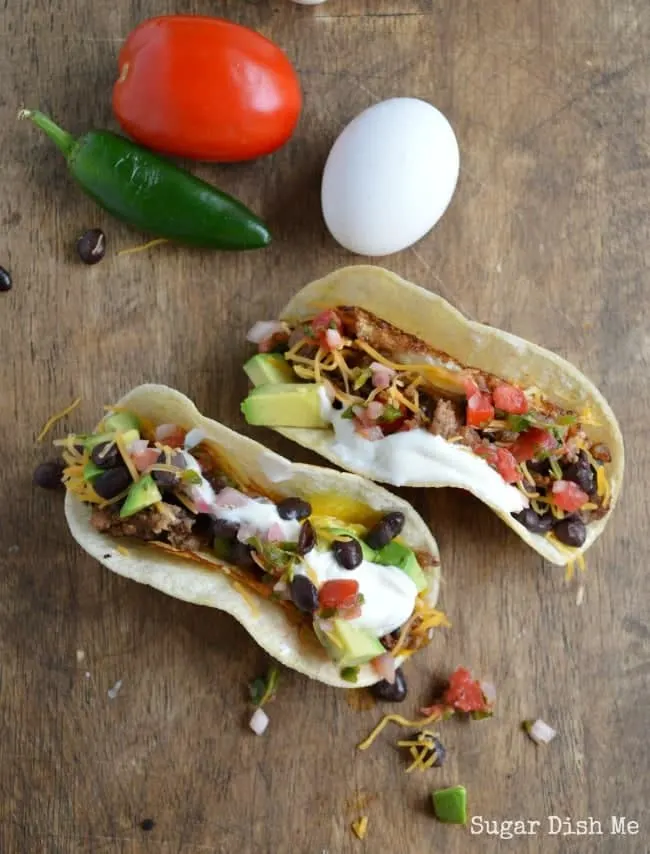 I went with corn tortillas for my tacos because a) I like them better, and b) they feel less heavy in the morning, but my other half would totally disagree. He's a flour tortilla guy all the way. We disagree on lots of food things. So if you are not in the corn tortilla club with me, the flour tortilla camp is probably gonna work out just fine (except you might have to fight Chad for your food).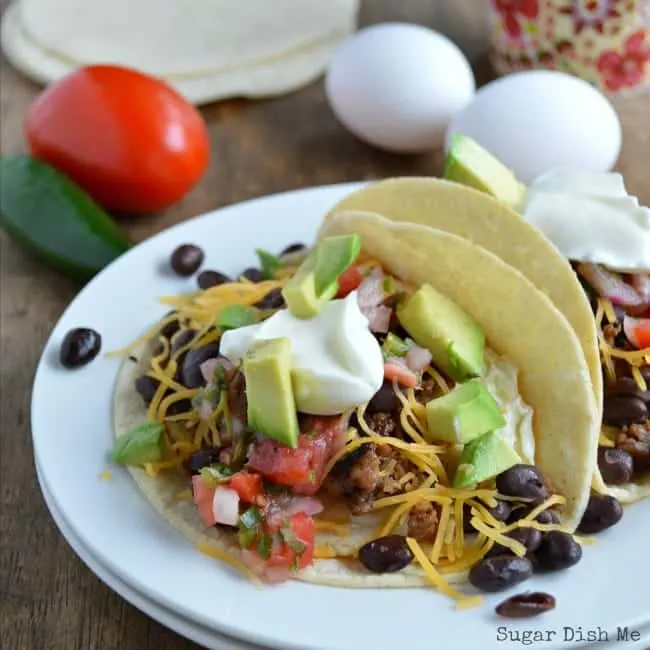 Morning taco toppings can be whatever you like. If I'm being totally real here, I should tell you that for my first batch of taco photos I turned out the UGLIEST fried egg ever, but I hate throwing things away, so I just ate one of these with sausage, egg, and cheese. It was amazing. I'm not sure why tortillas taste so much better than toast in the morning but they DO.
So after I finished stuffing my face, I topped the rest of my tacos with black beans, fresh pico de gallo, sour cream, and diced avocados.
And after looking at these photos all morning I am totally going to make myself another batch.