Remember the S'mores Brownies from the other day?
Here. Let's just look again, huh?
These brownies are everything you ever wanted a brownie to be, but with a s'mores smack in the middle. And while we were taste-testing these the other day, all I kept thinking was, "we need ice cream!!!" Like I reeeeeeally wanted a s'mores sundae. Let's make that happen, okay?
So you know by now that I am right in the middle of a family birthday bonanza. Yesterday I had various cake batters from one side of the kitchen to the other while I desperately tried to keep up with the latest episode of Nashville on my laptop that was precariously balanced for my viewing pleasure. Run on sentence much?
Yeah.
Anyway, who wants cake without ice cream?
Not me. So we upped the game a little and cut up the remaining brownies, froze them, and then added them to this old time vanilla ice cream.
I love this vanilla recipe because it's REALLY SIMPLE. No eggs, no cooking first, no pour here and then pour there and then pour again. Vanilla ice cream can get waaay complicated if you're not careful. But for this you just whisk together cream, milk, sugar, vanilla, and a pinch of salt and then dump it in the churn. We were IN LOVE with the creamy softer version that first came out of the ice cream churn.
But when you stir in the brownies and put this in the freezer, it turns into a hard-dipped ice cream treasure. There are s'mores brownies in every bite and if you let the ice cream soften for just a few minutes it scoops up smooth and makes an awesome addition to a sugar cone. Thumbs up from Chad's grandpa– and he's the ice cream pro.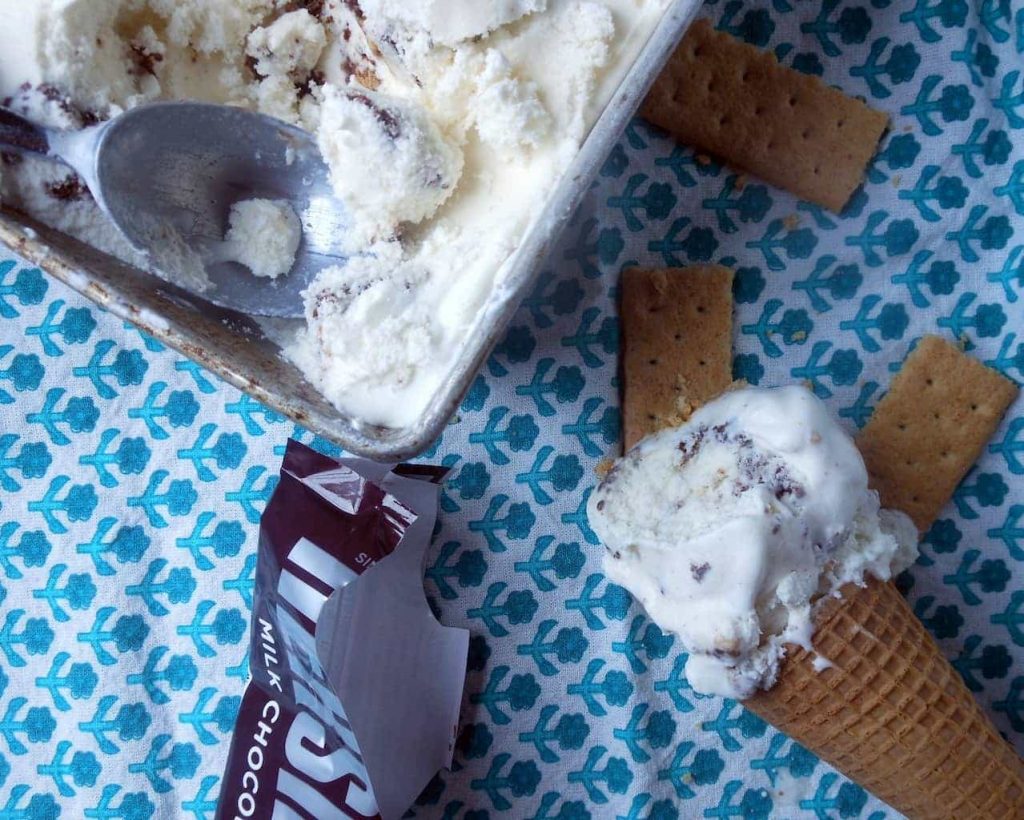 S'mores Brownie Ice Cream
Old fashioned creamy vanilla ice cream with thick chunks of s'mores brownies throughout
Ingredients
½ pan of S'mores Brownies
2 cups cold heavy cream
2 cups cold whole milk
¾ cups sugar
2 teaspoons vanilla extract
pinch of salt
Instructions
Cut the brownies into small bite-sized cubes. Place them in a container, cover, and freeze.
Whisk together the heavy cream, whole milk, sugar, vanilla, and salt until the sugar has dissolved.
Pour the cold mixture into the canister of an ice cream machine and churn according to your manufacturer's instructions. Ours was a thick soft-serve consistency after just over an hour.
Empty the vanilla ice cream into a large bowl. Add the frozen brownie pieces and fold/stir them in to evenly combine.
Pour the ice cream into containers, cover tightly, and freeze for at least 2 hours.
Notes
You CAN eat the ice cream right away after churning, it just won't be a hard dipped ice cream. Still delicious though!
I used the
Old Time Vanilla Ice Cream
recipe from
Emeril Lagasse
. He's so cool.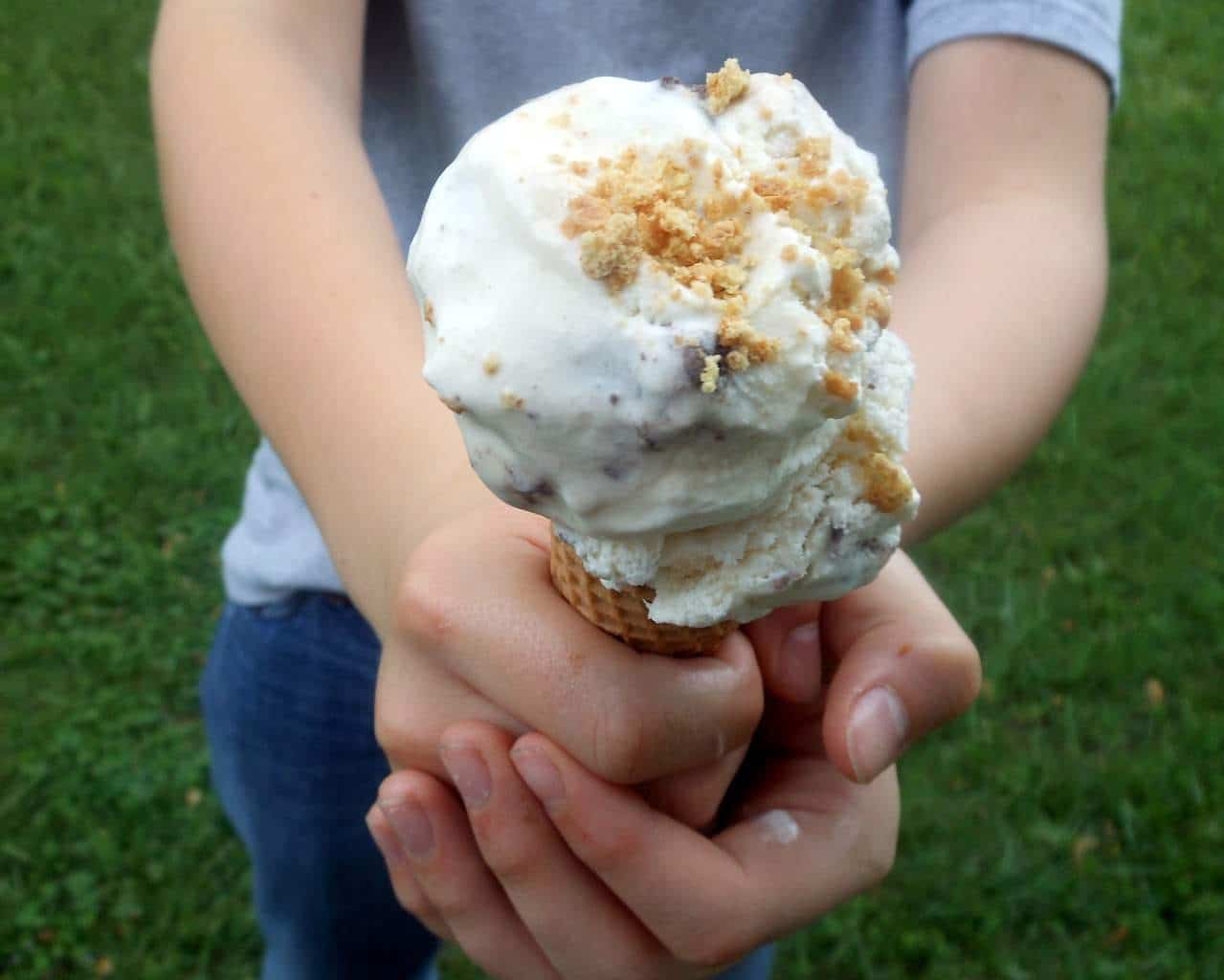 What's your favorite kind of homemade ice cream?