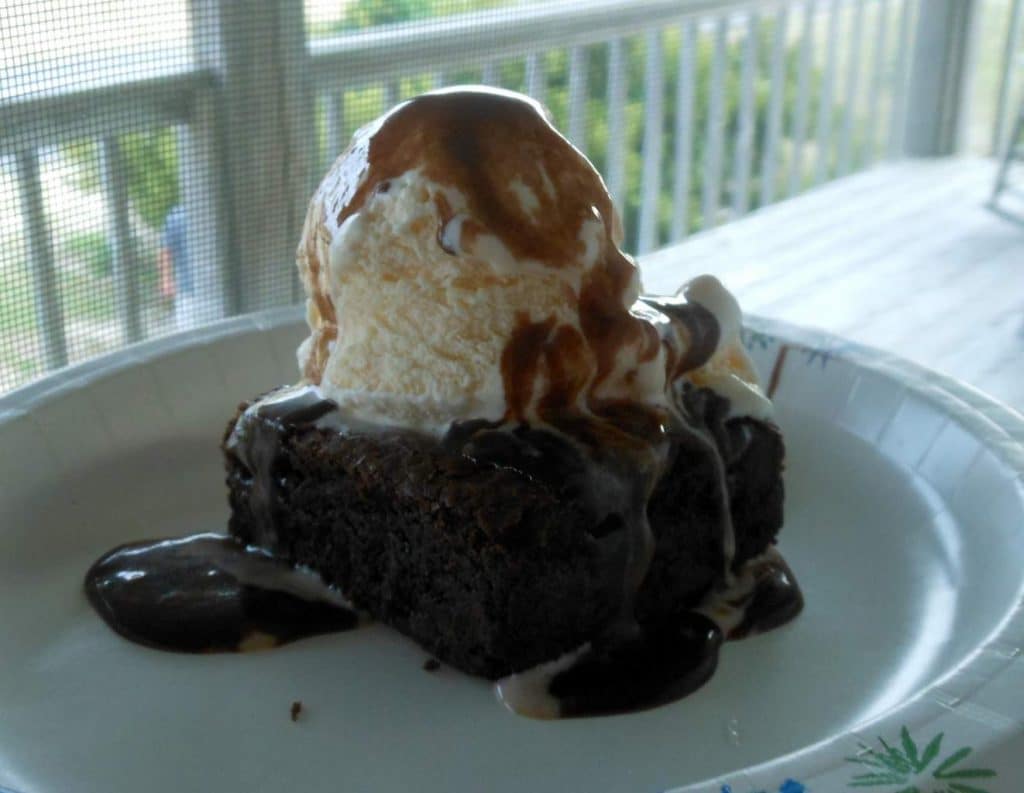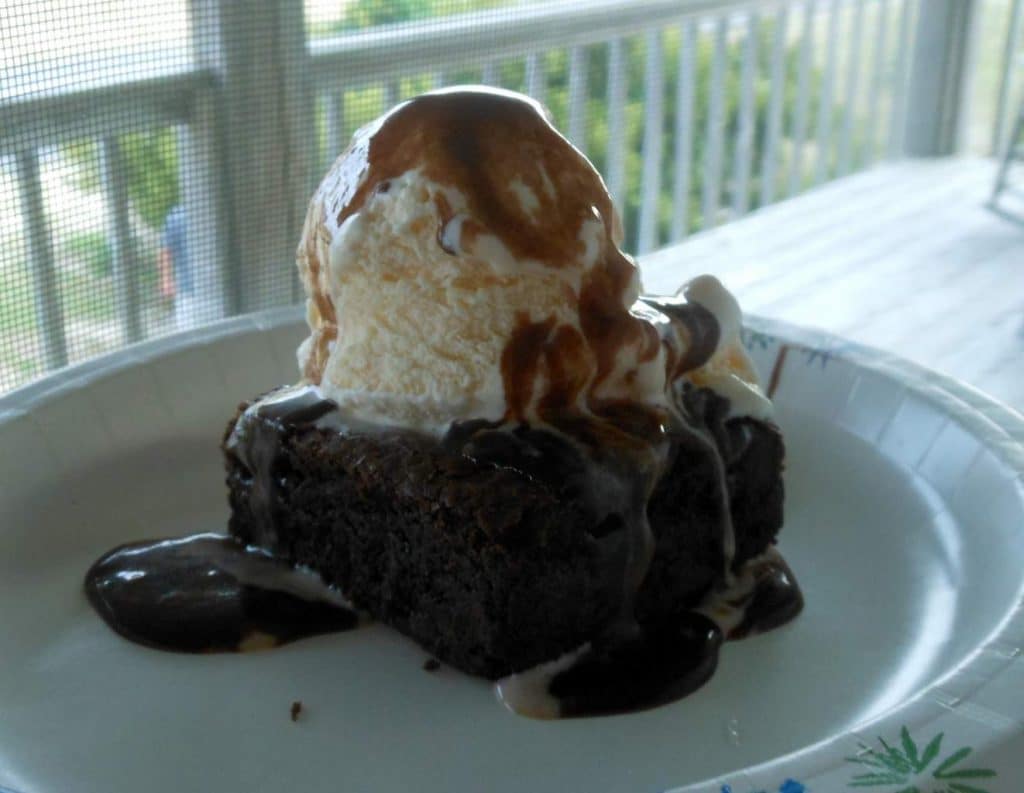 What had happened was…
I have this friend Michelle at I'm Not Hungry, I'm Addicted who lives out all her sugar cravings vicariously through this blog. If I'm being realistic here, there are probably other blogs, but!! They don't take requests. So Michelle was in desperate need of a brownie, but not just any brownie. She wanted a Starbucks Double Fudge Brownie duplicate.
I am ashamed to admit that I had never ever had a Starbucks brownie. They have seduced me with Reduced Fat Blueberry Coffee Cake and Pumpkin Cream Cheese loaves to my hearts content, but typically when I make it to Starbucks (which is kind of a drive from Nowheresville, NC) I just consume an absurd amount of liquid calories. Hellooo Mocha Cookie Crumble Frappuccino and Gingerbread Latte. But I take this kind of research seriously. Chad drove me down to happy coffee mecca and I was totally prepared to order a very small (tall?) light mocha coconut frappuccino with a side of 400 calorie brownie. You know, for educational purposes.
Except my Starbucks does not serve brownies.
Because they are mean focusing on sandwiches and banana bread for the drive-thru interstate traffic. Gah.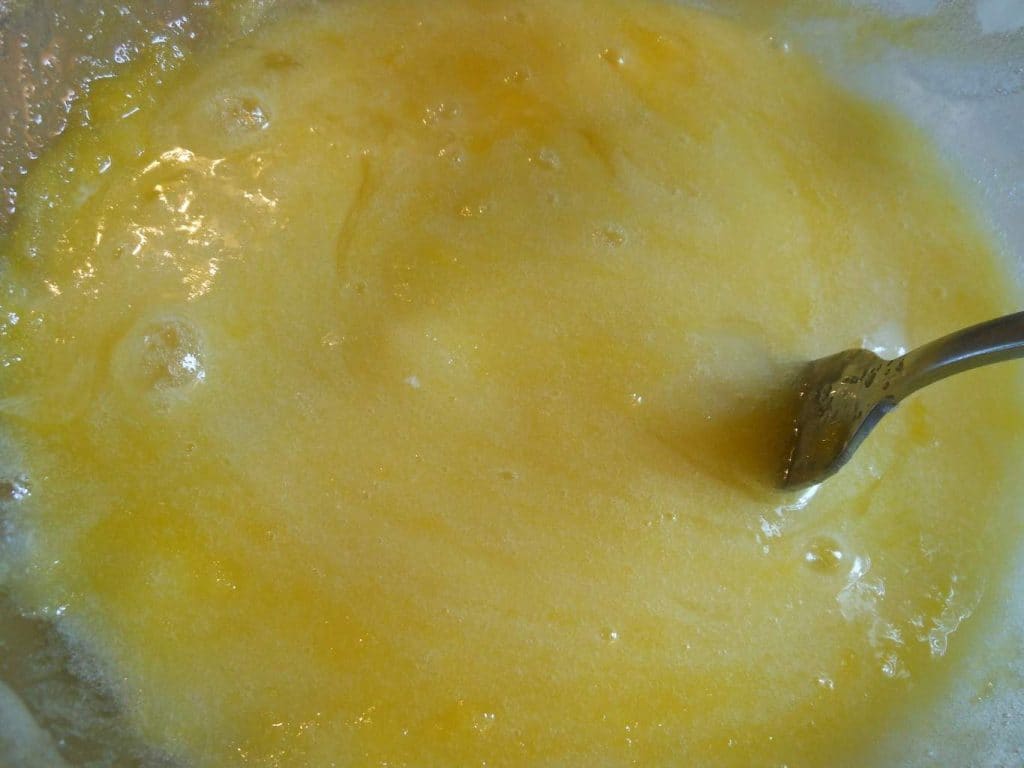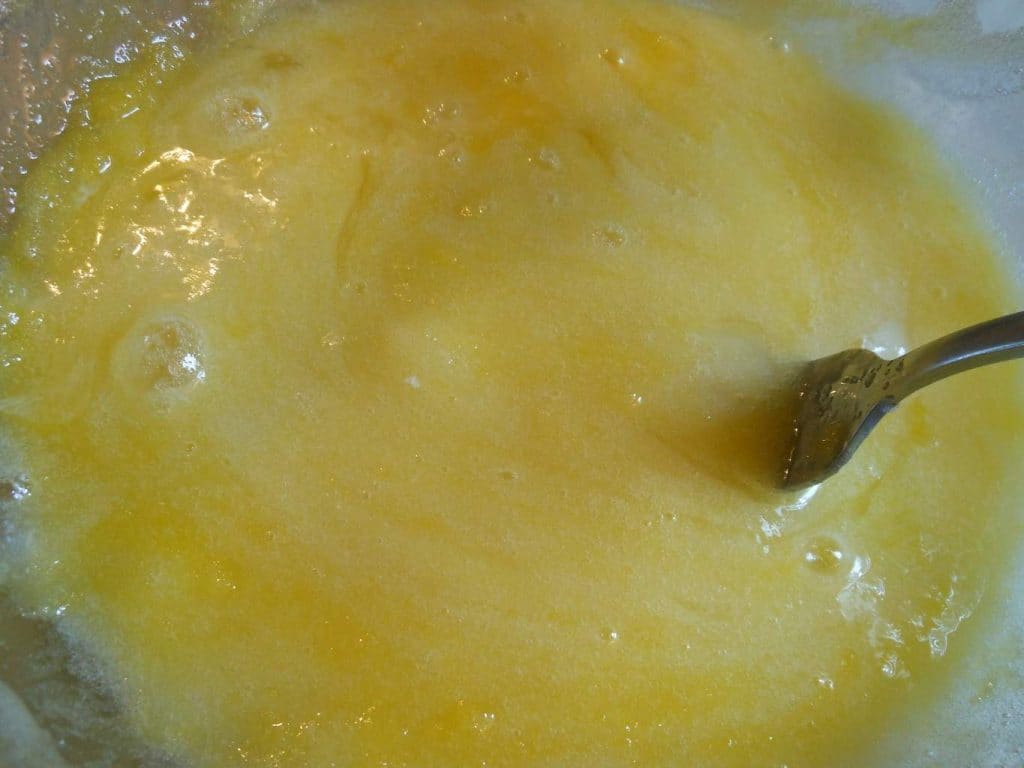 Just for that I ordered the biggest, full-fattiest, frozen coffee concoction I could think of. With whipped cream. Which may or may not have been a really great idea right before a beach trip.
I proceeded to read a bunch of substandard copycat recipes, look at a billion Starbucks Double Fudge Brownie photos, and read the ingredients provided on their website. Then I winged it.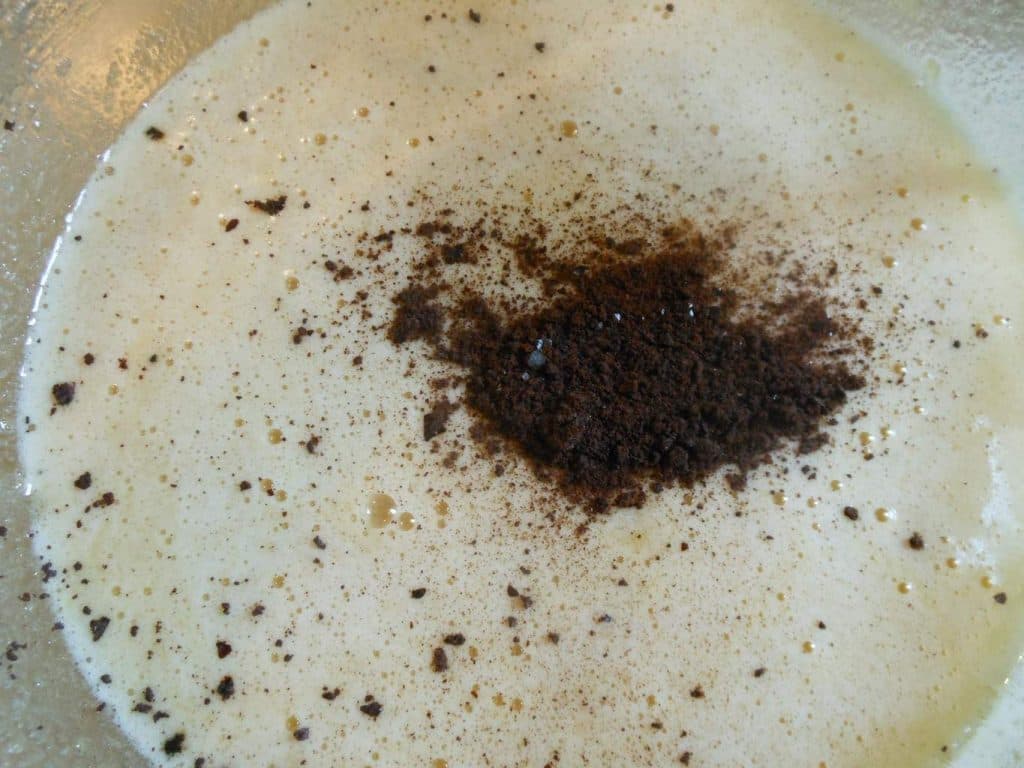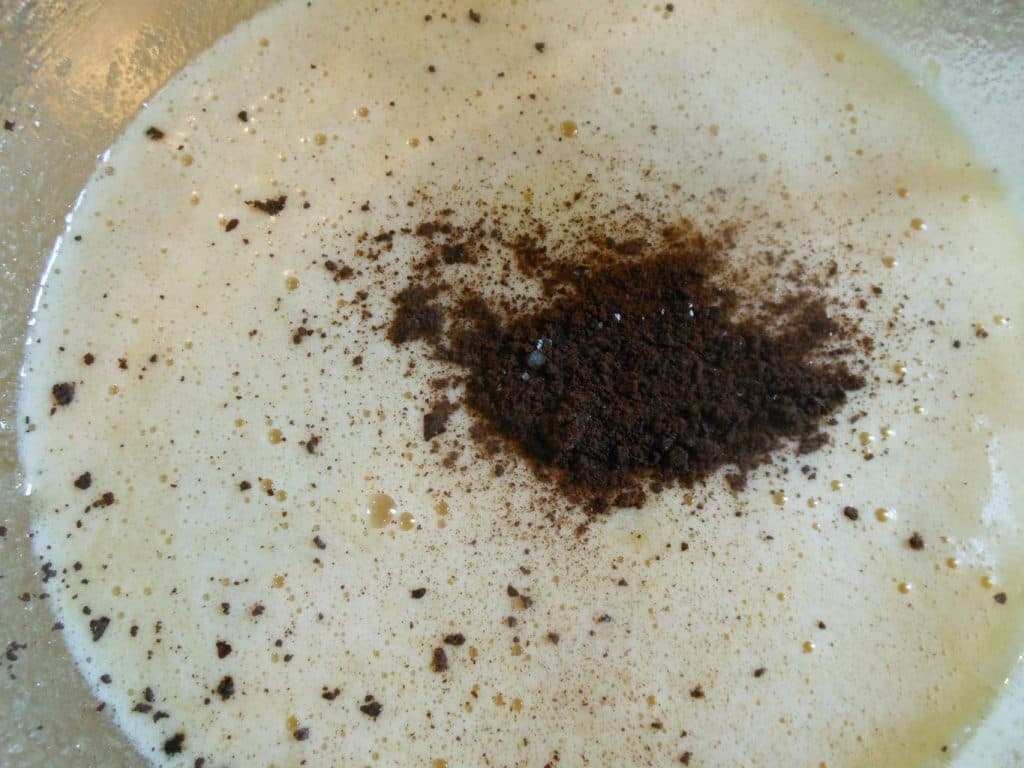 FORTUNATELY, my momma's birthday that fell near the beginning of our beach trip provided me with a lovely excuse to bake brownies and not eat the whole pan.
But I could have eaten the whole pan.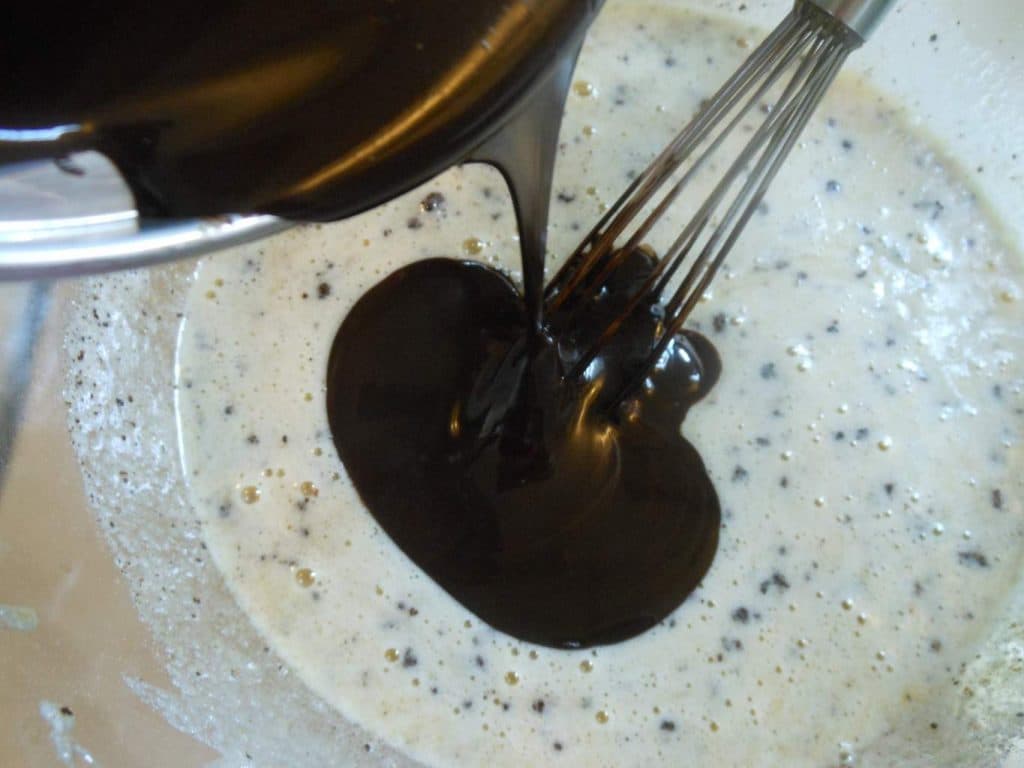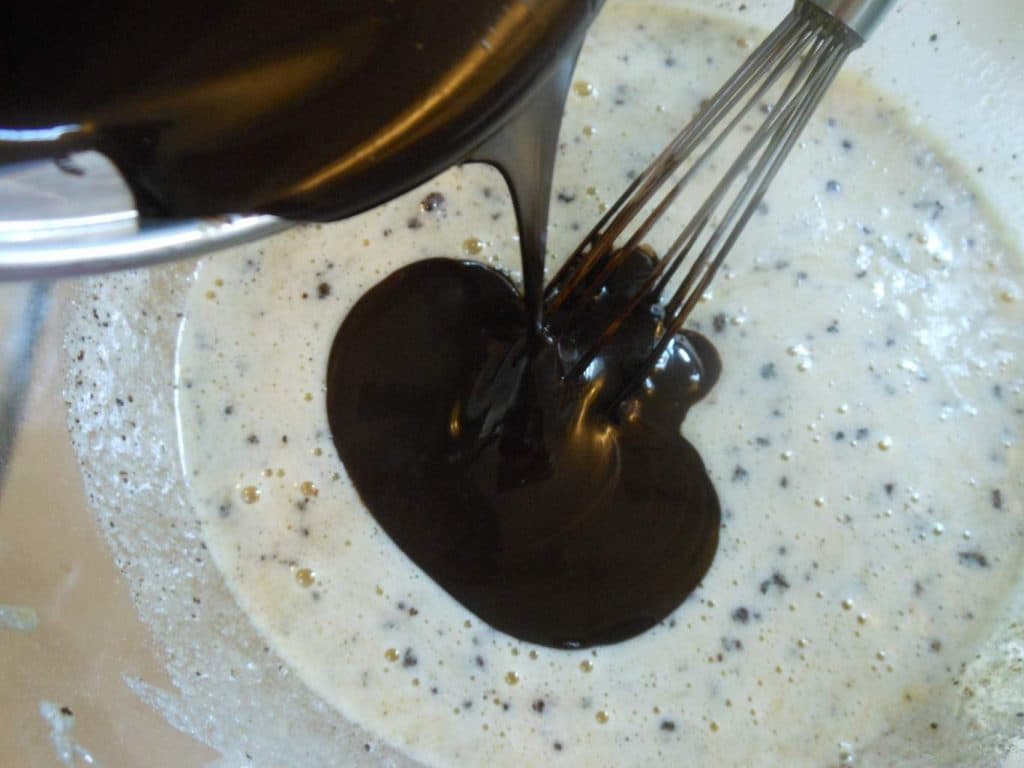 Because these brownies are insanely awesome.
Which is an important quality, especially when the brownie needs to be worthy of my insanely awesome mom.

My mom still makes Easter baskets for all five of us kids. She still throws a family party for every one of our birthdays. She stuffs our stockings on Christmas and still hangs the ornaments we made in pre-school on the Christmas tree. She is thoughtful and adorable and so much fun. My mom stayed up late at night to help with school projects, played with us every summer in the pool, always made our Halloween costumes, and still worked more hours outside the home than anyone I have ever met in my entire life.
If I could be even a fraction of the mom that she is, I would consider that a complete success.
You can see why I needed these brownies to be phenomenal and amazing, right? Right.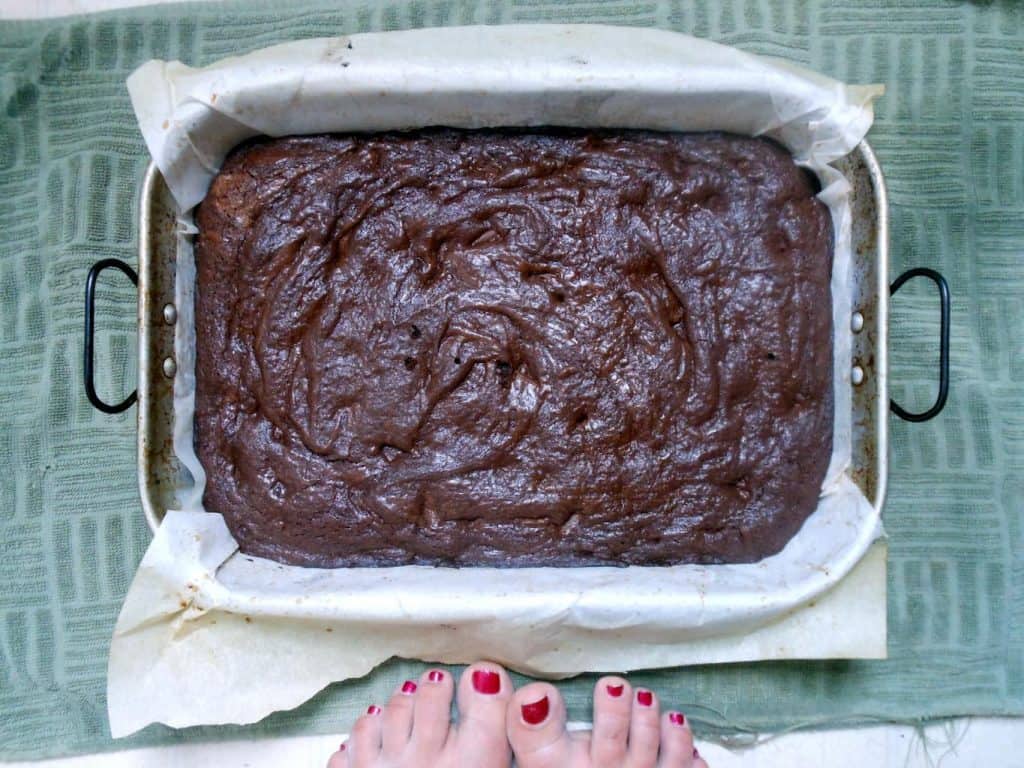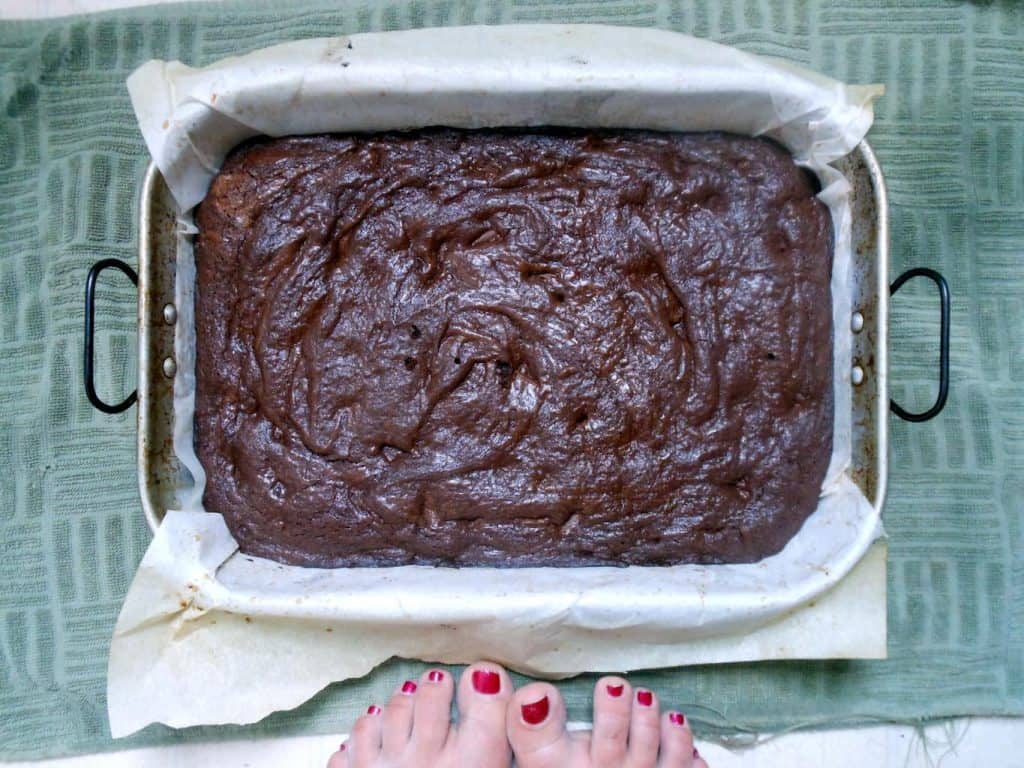 Since I was unable to locate an ACTUAL Starbucks Double Fudge Brownie, this recipe is my guesstimation of what all the descriptions said it should be — the perfect hybrid of fudgey and cake-like, moist, rich, dense, loaded with dark chocolate and just a hint of espresso flavor.
Amazing. Momma's-birthday-worthy. Brownies.
Totally worthy of Starbucks, too.

Starbucks Double Fudge Brownie
Serves:
15 big fat brownies
Ingredients
1⅓ cup all-purpose flour
1 teaspoon baking powder
½ teaspoon salt
12 tablespoons unsalted butter
8 ounces unsweetened chocolate, coarsely chopped
4 eggs
2 cups granulated sugar
2 teaspoons vanilla
2 teaspoons instant espresso powder OR instant coffee granules
2 cups semi-sweet chocolate chunks
Instructions
Pre-heat the oven to 350. Butter a 9 X 13 baking dish, line it with parchment paper, and butter the parchment paper.
In a medium bowl whisk together the flour, baking powder, and salt. Set aside.
In a small saucepan, melt the butter over medium heat.
Add in the chopped chocolate, remove the pan from the heat, and stir frequently, until melted. Set aside.
In a large bowl, beat the eggs and sugar until frothy. Add the vanilla and espresso powder.
Pour in the chocolate a little at a time. This will help to temper the eggs.
When the chocolate is completely incorporated, dump in the flour mixture. Mix completely.
Stir in the chocolate chunks.
Spread the batter evenly in the prepared pan. Bake for 25-30 minutes; a toothpick inserted into the center will come out clean.
Let the brownies cool before cutting.
Notes
I cooled these completely in the pan and then lifted the parchment paper out to cut the brownies into 15 pieces. I wrapped them individually and then put them in a freezer bag and froze them a week before we left for the beach. The day we made sundaes I just set the freezer bag on the counter and by the afternoon they were perfect.
I always bake my brownies in a trusty old metal pan. Baking in metal might make a difference with this recipe.
my version of how a brownie should be
adapted from here, here, and here, but my FAVORITE source for this recipe is Joy the Baker's Dark Chocolate Brownies found HERE.