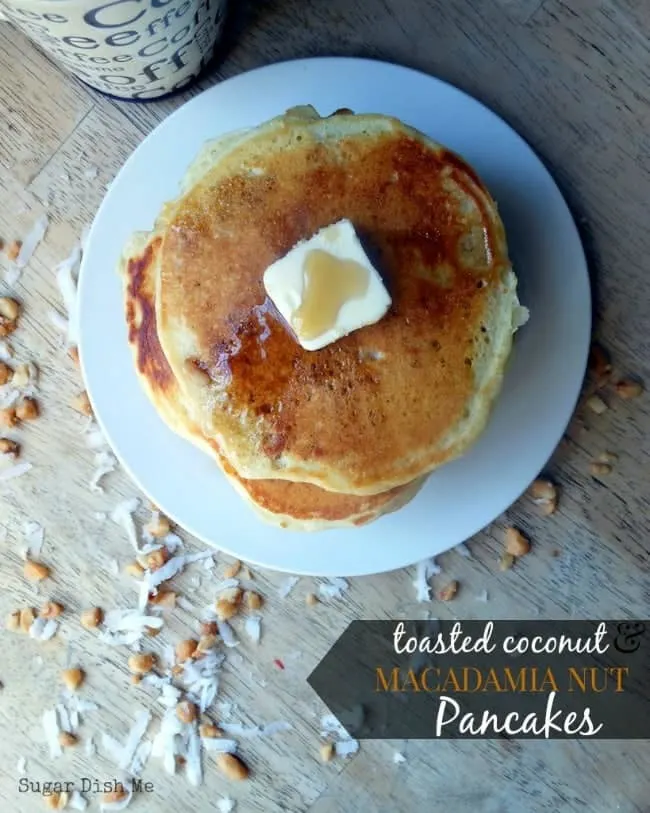 It is crunch time you guys!!! Back-to-school is happening. I am excited about the return to our routine, but mostly I am excited about not listening to Xbox or Minecraft all day (Sidenote: why are the Minecraft noises soooo annoying? If you do not have boys at home under the age of 15 you probably have no idea what I am talking about right now and for that you should feel really REALLY glad). And I am excited about not mediating ridiculous arguments that end up with Evan trying to explain that, "Andrew is being a jerk to me!" (Andrew is usually not being a jerk, for the record. They are just brothers and Evan is particularly sensitive about criticism… I'm crossing my fingers that he finds himself a thicker skin somewhere.)
Actually, who am I kidding? All of that will still be happening, just not until after 3:30 which will at least give me a few hours to work without playing peacemaker or making someone a sandwich.
So back-to-school is full of good things and fresh starts and extra early mornings but.
I will miss some crucial summer-at-home-with-the-kids things.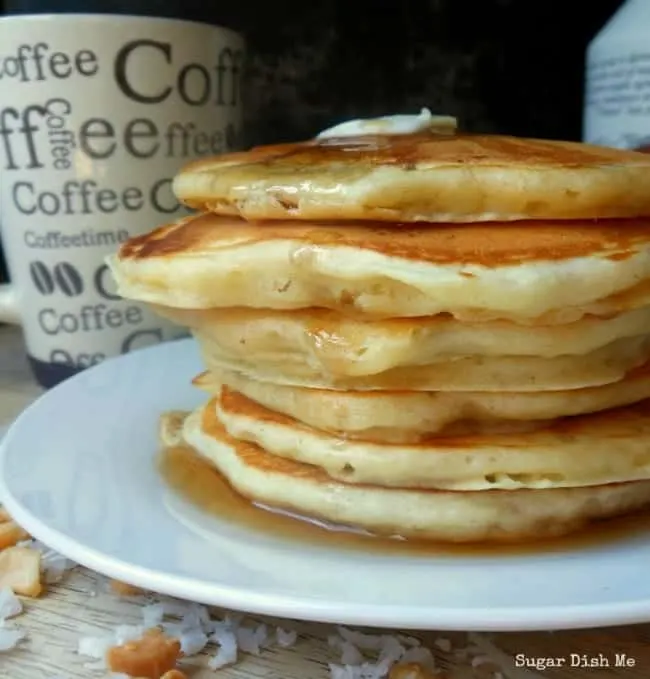 Like long lazy pancake breakfasts.
I make the boys pancakes a few times a week. They love it. I love it. It's a really fun little morning routine.
I wait until 8:30 or so, after several cups of coffee, when I hear them stirring (these guys like to sleep in the morning which does give me a few hours of quiet unless the kitties decide to be annoying). Pancakes are so simple to make– and they're quick!! But for me they are intensely satisfying.
The boys agree.
These pancakes were inspired by a few things: 1) a bag of toasted Macadamia nuts that I bought to make cookies forever ago but never made it happen and 2) a fresh coconut that I shredded and then added to everything for days. These pancakes are so light and fluffy and just a teensy bit sweet (I like the sweetness in the syrup but not so much in the actual pancakes). I added a little almond extract just like I would have if I were making Macadamia nut cookies and these are rivaling the Lemon Blueberry Poppy Seed Ricotta Pancakes for my new favorites.
With our mornings changing here in the coming weeks, our pancake breakfasts will get moved to Sundays, and this recipe will definitely be part of that rotation. What are your favorite pancakes?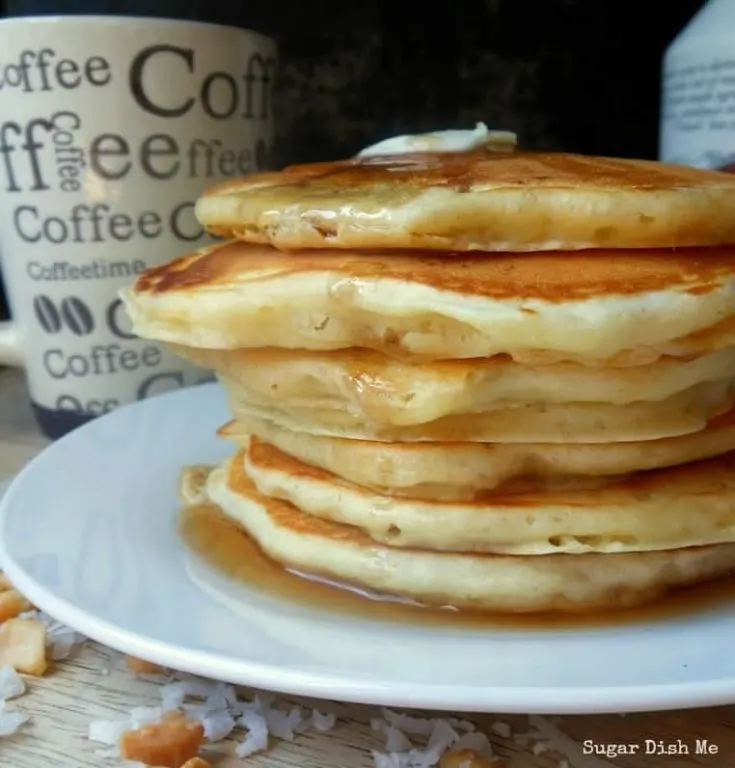 Yield:

4-6
Toasted Coconut and Macadamia Nut Pancakes
Toasted Coconut and Macadamia Nut Pancakes taste like a tropical vacation at breakfast! Light and fluffy buttermilk pancakes with toasted coconut, macadamia nuts, and a hint of almond extract.
Ingredients
1/2 cup shredded unsweetened coconut
2 cups all purpose flour
2 tablespoons granulated sugar
2 teaspoons baking powder
1/2 teaspoon baking soda
1/2 teaspoon salt
2 cups buttermilk
3 tablespoons oil
1 egg
1/2 teaspoon almond extract
1/4 cup toasted Macadamia nuts
Instructions
Preheat the oven to 350. Scatter the coconut onto an ungreased baking sheet. Place it in the oven for 5 minutes or less, until it's pretty and toasty. (Watch it! It can get too dark pretty quickly!) Set aside.
In a large bowl whisk together the flour, sugar, baking powder, baking soda, and salt.
Heat the pancake griddle or a skillet to medium high and butter generously.
Make a little well in the center of the dry ingredients. Pour in the buttermilk and oil, add the egg, and almond extract. Whisk until just combined-- lumpy pancake batter is a good thing (just check to make sure there are no dry bits of flour hanging around.
Add the coconut and Macadamia nuts. Fold them in.
I use a 1/4 dry measuring cup to portion out my pancake batter. It works perfectly! Dip the batter onto the heated griddle or skillet. Cook on the first side until the top is nice and bubbly. Flip and cook on the second side for about a minute.
Serve warm with butter and syrup.
Recommended Products
As an Amazon Associate and member of other affiliate programs, I earn from qualifying purchases.
Nutrition Information:
Yield:
6
Serving Size:
1
Amount Per Serving:
Calories:

363
Total Fat:

18g
Saturated Fat:

6g
Trans Fat:

0g
Unsaturated Fat:

11g
Cholesterol:

34mg
Sodium:

614mg
Carbohydrates:

43g
Fiber:

3g
Sugar:

9g
Protein:

9g
Pancake Batter was adapted from
The New Best Recipe Revised Edition
from the editor's of Cook's Illustrated. If you don't have this book in your kitchen I would HIGHLY recommend it! It is a fantastic resource when it comes to the how's, why's, and basic building blocks of cooking.