Let me preface the answer to this Filling in a Fig Newton question with a disclaimer: I don't work for Nabisco!
But I have made a LOT of homemade fig newtons in my time.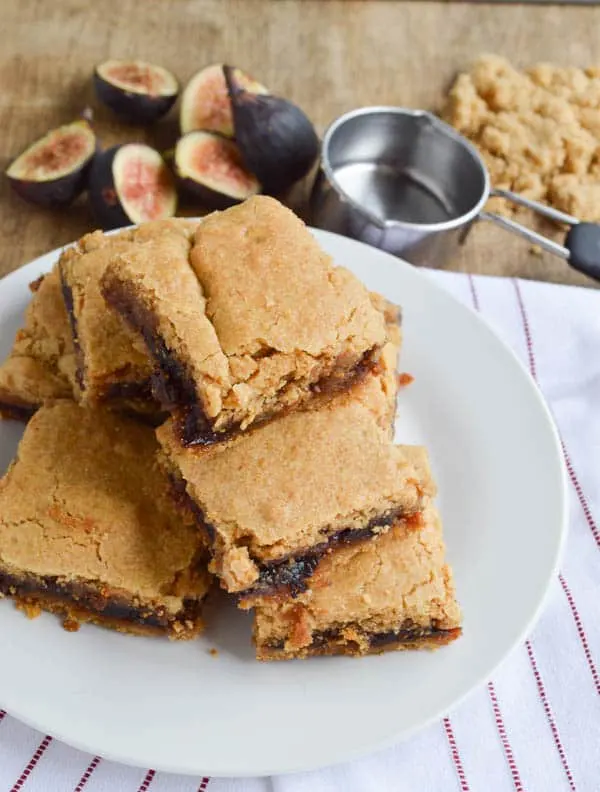 Homemade Fig Newton Filling is made with fig paste, and while I can't tell you what happens at the magical cookie factory, I CAN break down how I made my fig cookie filling with fresh figs.
How many figs do you need to make Fig Newtons?
This will largely depend on the size of your figs. Since your fresh figs are going to vary widely in size, measuring by weight is the best way to go.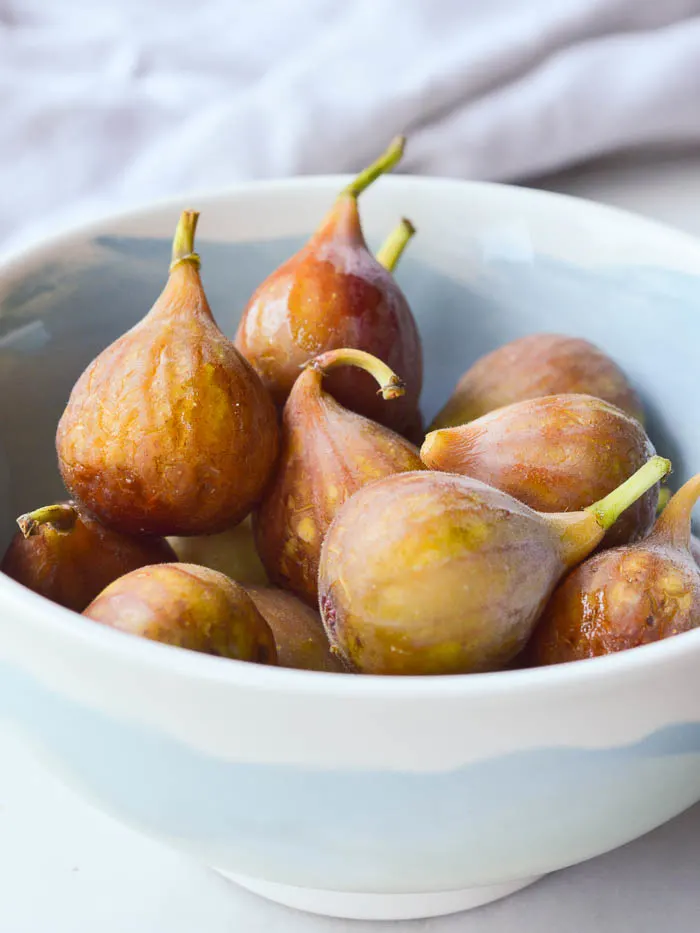 In my original recipe for Fresh Fig Newtons, I called for 16 figs.
The figs I used in my initial recipe development were HUGE though, at least compared to the figs my tree puts off. if you read through the comments in that post, you will find lots of readers with helpful tips on weight and size. So I decided to help us quit all the guesswork and get some real measurements.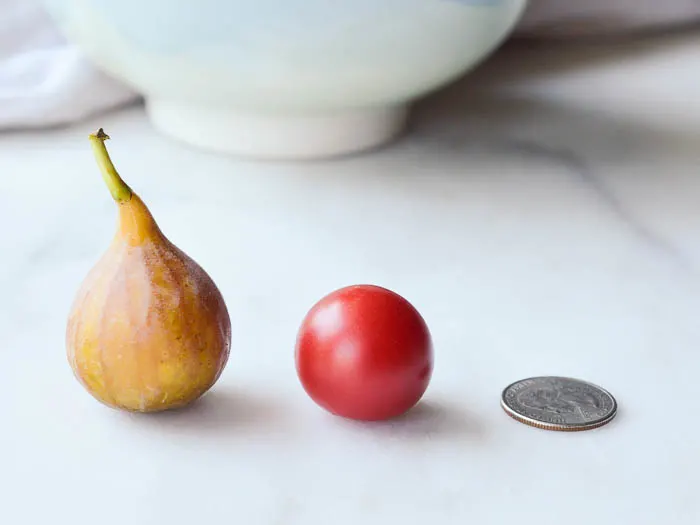 This is one of the figs I picked from my tree before the beetles ate it. We need a whole other post on battling the bugs that eat figs. For scale, you can see it is larger than a cherry tomato, and the cherry tomato is just slightly larger than a quarter.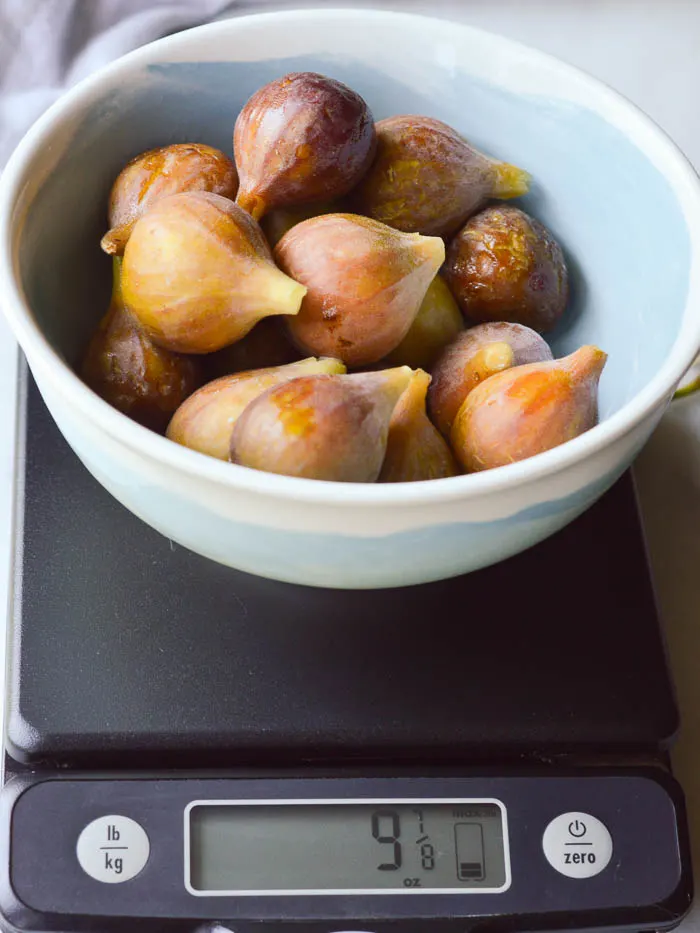 This bunch of 16 figs weighed in at NOT QUITE 10 ounces.
Once I cooked them down though, I needed about twice as many to properly fill the dough for the cookies. So 20 ounces of figs is the sweet spot, and will yield 24-30 "Newton"-sized cookies.
How do you make the fig filling?
Ugh – it is SOOOOO easy. All you need to do is cook down the fresh figs with:
1/2 cup brown sugar
1 tablespoon lemon zest
1/4 teaspoon salt
1 teaspoon vanilla extract
You will need to simmer the mixture over medium heat for about 40 minutes. The figs need to break completely down.