Just four ingredients and five minutes to make these fantastic 5 Minute Cinnamon Sugar Waffle Bites! You won't believe how easy these are! Perfect for breakfast or dessert.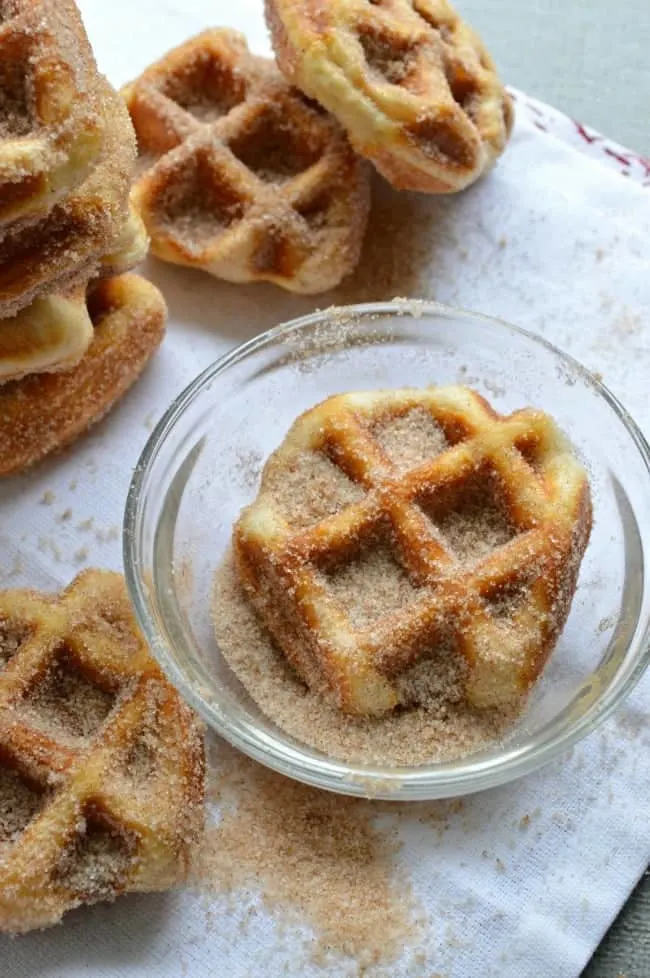 Say hi to the easiest recipe in the universe. It's so easy it's a little bit embarrassing.
But these 5 Minute Cinnamon Sugar Waffle Bites were SUCH a hit I couldn't not share, you know? So please just do me a favor here and don't totally question my cooking skills. I promise I can earn my keep with more from-scratch recipes like Apple Walnut Danish and Raspberry Orange Tea Bites, but for today we are totally working it out with refrigerated biscuit dough and a waffle iron.
Remember when we were making Apple Butter Waffles with Cinnamon Syrup and I promised you more fun ways to use the waffle iron?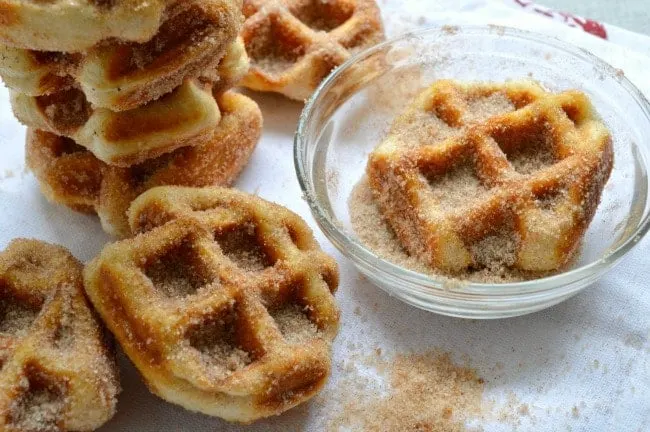 We will call this exhibit A.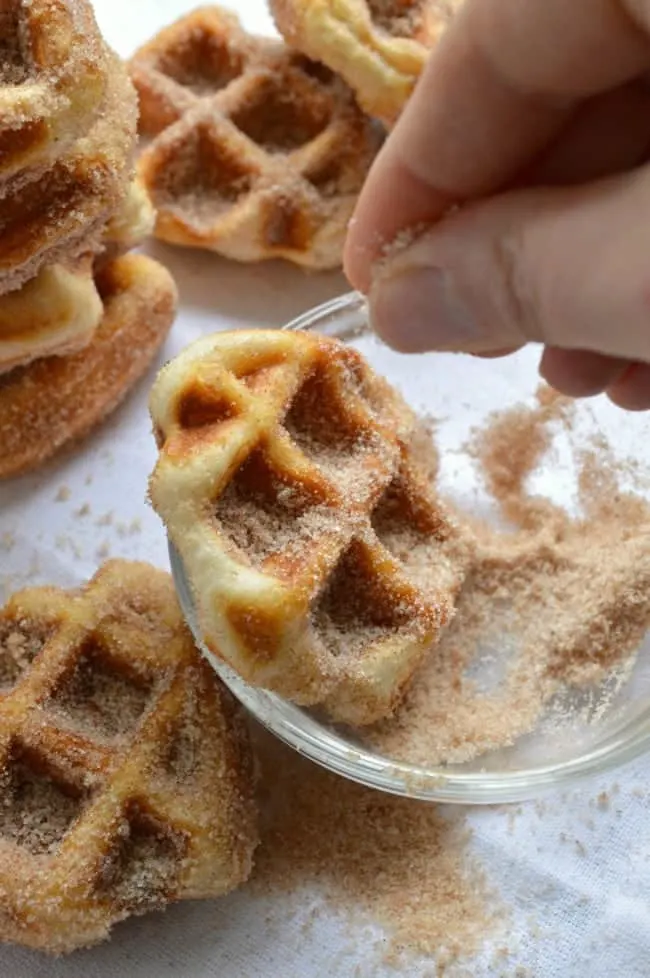 And Exhibit B.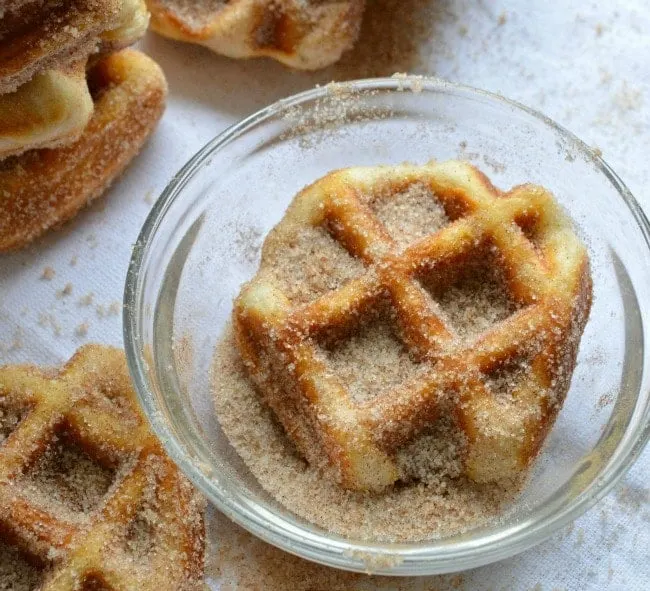 You are basically just putting biscuits in the waffle iron, brushing them with melted butter, and covering them with cinnamon sugar. It's like waffles meet fried dough meet the easiest baked treat ever. That sentence made no sense. But you get the idea.