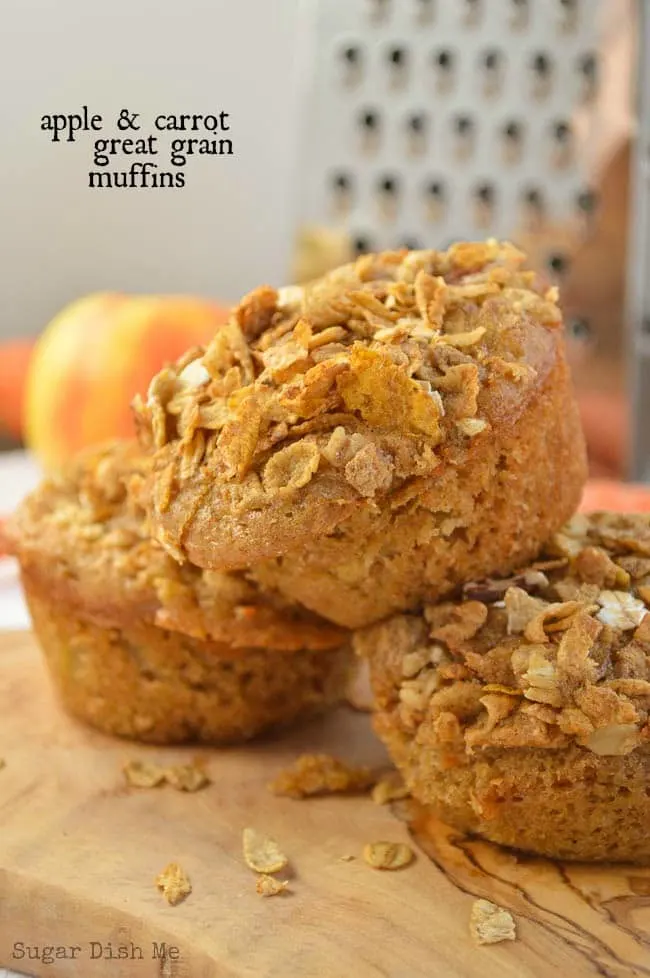 This post is part of a social shopper marketing insight campaign with Pollinate Media Group and Post Pebbles, but all opinions are my own. #pmpedia #PostWalgreens http://my-disclosur.es/OBsstV
Breakfast around here can be kind of nuts-o. There are dogs to walk and feed, kitties that run around my feet until I fill their bowl, kids that I have to chase with toothbrushes, and my other half who is totally not a morning person and requires what to me seems like 48 wake-up calls. That's my favorite (No. No it is not.).
I wish I were all cool like June Cleaver and managed to have perfect hair while serving hot plates of eggs and sausage at 7 a.m. but that is not happening. Also I'm pretty sure she had help. And no kitties. So most mornings my kiddos are happy to rummage through the cabinets for cereal and milk and that is fine by me. I am, however, a little bit particular about the KINDS of cereal they eat.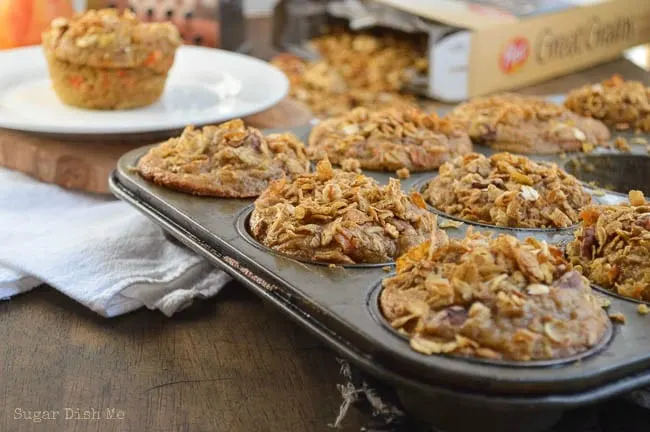 I'm fortunate that my guys tend to lean more towards whole grainy-type things, only because it's all I've ever really bought them. My mom was the same way — good habits start early. Honey Bunches of Oats is their absolute favorite. Sometimes I try to expand their cereal horizons, but… sometimes they are just not feeling it (Maaaa-aaahhm, there's nothing to eat). Great Grains is as close as I've found to homemade granola and I love it. Heart-healthy, crunchy clusters, healthy proteins from oats and nuts. I am totally happy to have it with my coffee before I put my Lucy girl on the leash and walk her down the road.
The kids took a tiny bit of convincing.
So I baked it into these protein-rich, heart-healthy muffins for a grab-n-go breakfast. They are way into it.
These muffins are moist and fluffy, full of Greek yogurt, applesauce, shredded carrots, apples, and honey. I topped them with Great Grains Crunchy Pecans Cereal which adds texture, flavor, whole grains, and some necessary crunch. They make a perfect quick breakfast or snack – a batch on Sunday lasts us through the hectic part of the week (I check out on Fridays you guys. That's just how it goes.), and if I have to make 49 wake-up calls I am not slowed down in the morning because breakfast is done!
Get Post Cereals at Walgreen's to add a little easy oomph to your American Heart Month menu.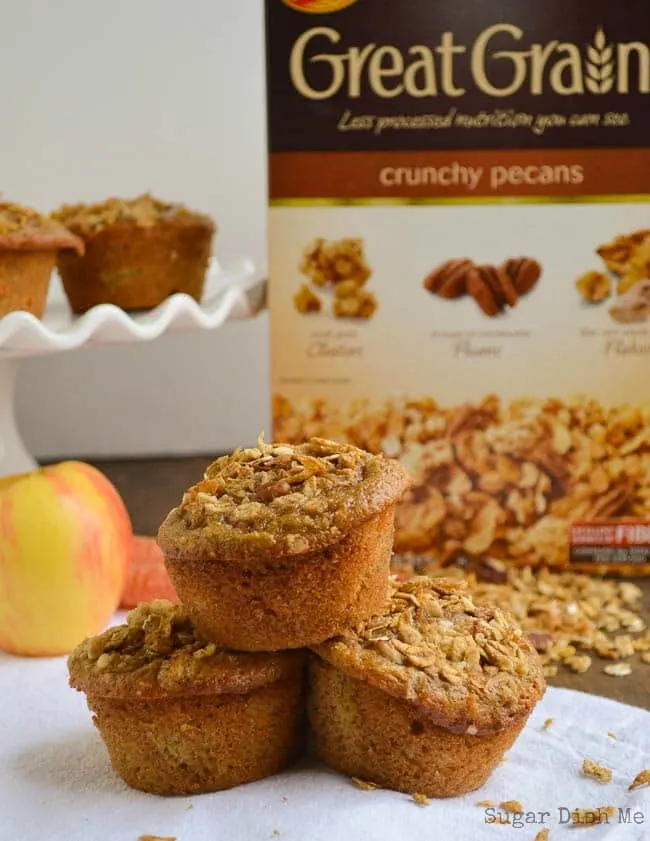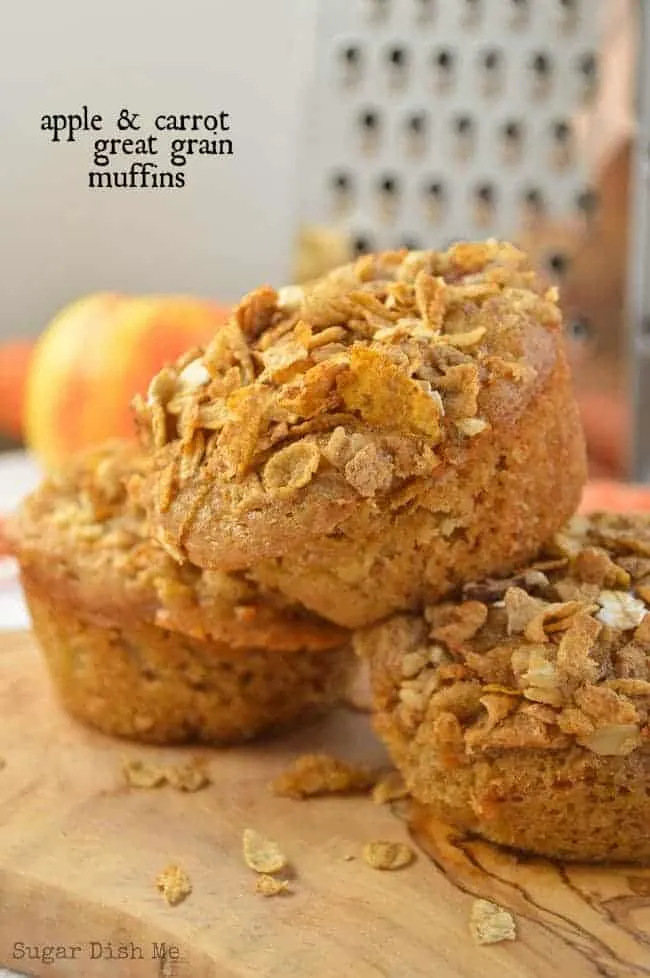 Yield:

12 muffins
Apple and Carrot Great Grain Muffins
Apple and Carrot Great Grain Muffins are protein-rich breakfast muffins full of shredded apples, carrots, applesauce, Greek yogurt, and honey.
Ingredients
3 eggs
1/3 cup plain Greek yogurt
1/4 cup oil (you can opt for a smart choice like coconut or olive oil here)
1/2 cup applesauce
1/2 cup brown sugar
1/4 cup honey
1 teaspoon vanilla
1 medium apple, peeled and grated (nearly a cup)
1 cup shredded carrots
1½ cups all purpose flour
2 teaspoons baking powder
2 teaspoons cinnamon
½ teaspoon baking soda
½ teaspoon nutmeg
½ teaspoon salt
1 cup Great Grains Crunchy Pecans Cereal
Instructions
Preheat the oven to 350 and line a standard muffin pan with paper liners (or grease the pan). I like to lightly spray the top of the muffin pan with non-stick spray so the muffin tops don't stick.
In a large bowl whisk together the eggs, yogurt, oil, applesauce, brown sugar, honey, and vanilla until smooth.
Stir in the shredded apples and carrots.
Add the flour, baking powder, cinnamon, baking soda, nutmeg, and salt. Mix until just combined.
Divide the batter evenly between the prepared muffin cups - they will be very full.
Sprinkle the cereal on top of each muffin.
Bake for 15 - 18 minutes, or until a pick inserted into the center comes out clean.
Let the muffins cool slightly before removing from the pan.
Recommended Products
As an Amazon Associate and member of other affiliate programs, I earn from qualifying purchases.
Nutrition Information:
Yield:
12
Serving Size:
1
Amount Per Serving:
Calories:

266
Total Fat:

10g
Saturated Fat:

3g
Trans Fat:

0g
Unsaturated Fat:

7g
Cholesterol:

47mg
Sodium:

300mg
Carbohydrates:

41g
Fiber:

3g
Sugar:

21g
Protein:

5g