Bite Size Bacon Spinach Cheese Balls are exactly what you want to serve to a house full of bacon and cheese loving guests.
I realize that lately I've been rolling all of the food into little bite-size balls of appetizery goodness, but thus is the holiday season (also I just used the word "thus" in a sentence… Christmas-speak if I ever heard it).
Truth be told I have a recipe for bite-size BBQ meatloaf that I tested on my family a week ago and it was a HIT! but that and Carrot Cake Truffles and Bite-Size Bacon Spinach Cheese Balls seemed excessive all in one week. You still might get them before New Years though… we'll see huh?
So this past Friday marked all kindsa stuff… the end of the world, the first day of winter, but most importantly it was our happy gift exchange with Chad's family. I made appetizers here for his immediate family, we ate too many brownies, and then we went to his aunt's house for sandwiches, these orange ball things that I can't get out of my brain and I need the recipe for like STAT, and the yearly game of Dirty Santa.
Do you guys play Dirty Santa? It's pretty fun if you have a million people to shop for. It would be great for an office Christmas party. Anyway our motto is usually to buy something you want and then fight for it except that two things happen every year:
1) Chad's grandpa likes to hide his presents so no one can take them from him. This year he hid a super serious flashlight somewhere in the sofa.
2) Chad's grandma has like all this residual guilt about taking presents from people. Like she feels REALLY bad about it. She was still worried about taking a present from me last year and I honestly don't even remember what I ended up with.
They are very cute grandparents.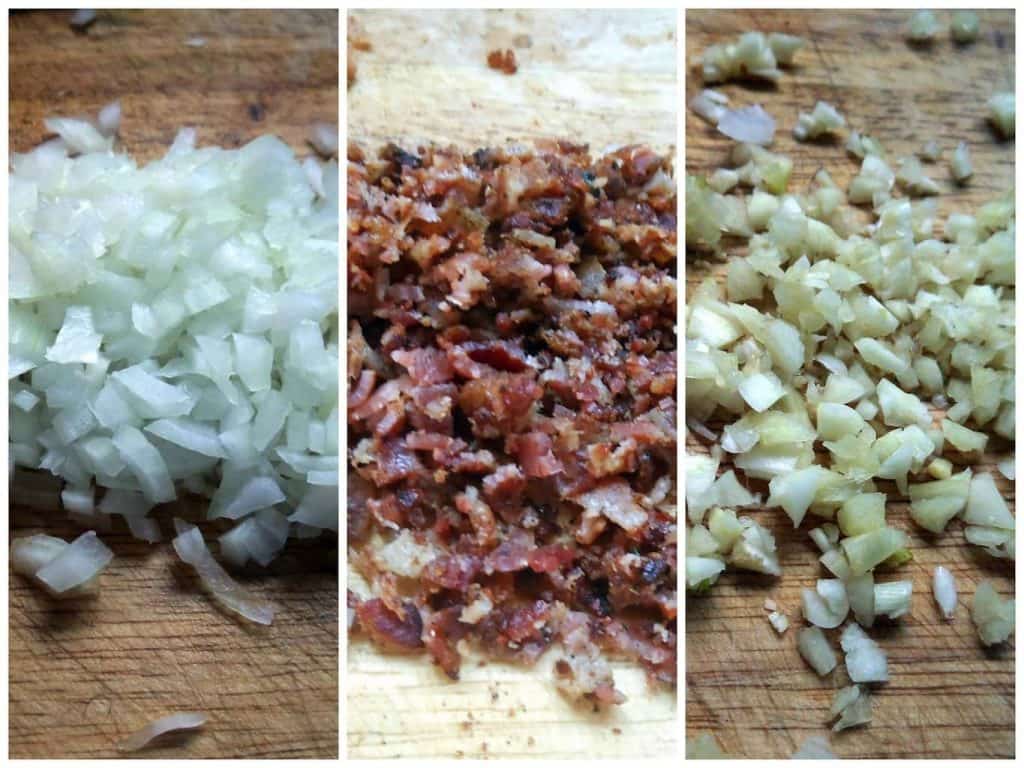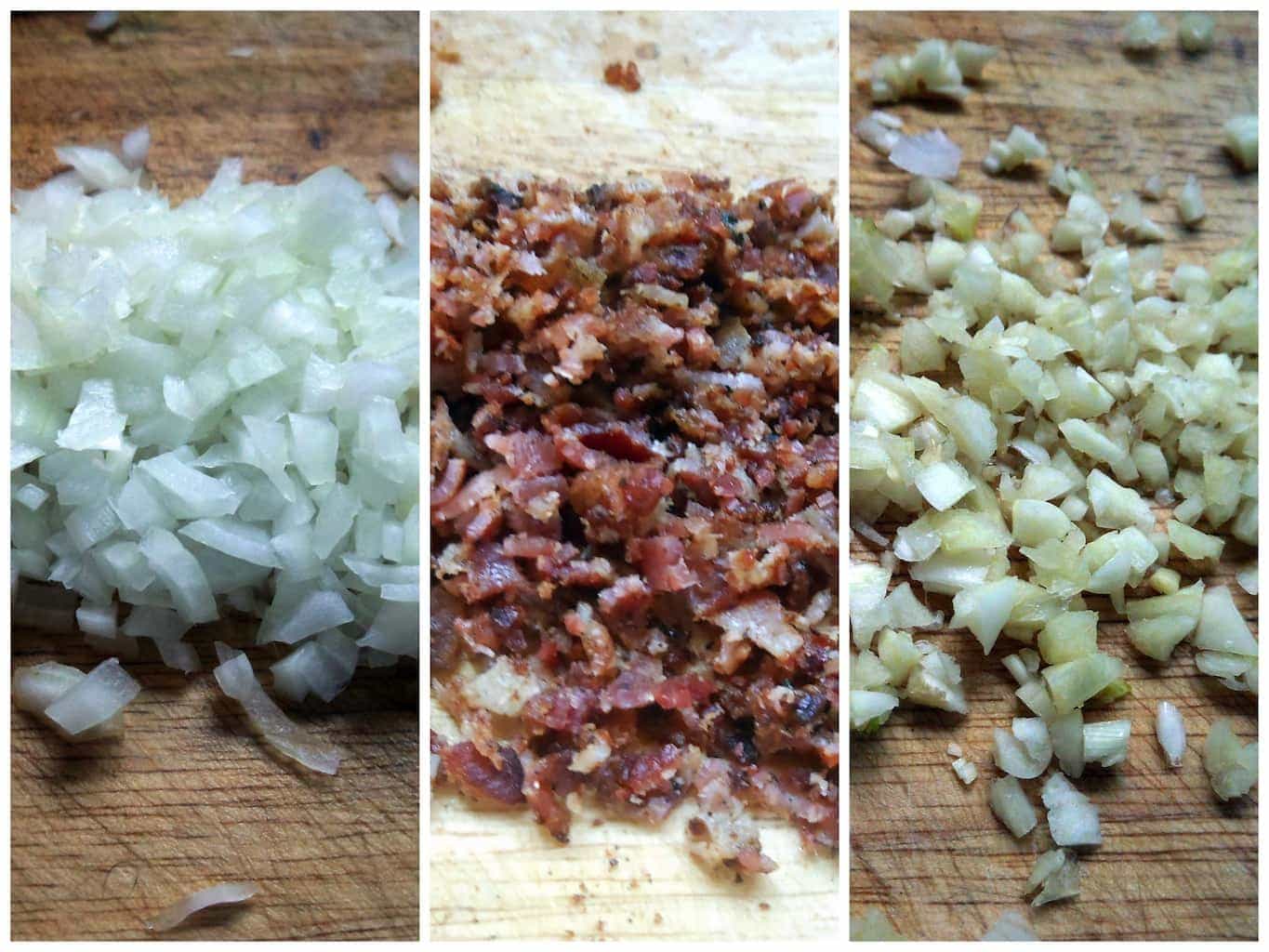 We haven't had visitors over here in awhile , so on Friday I also learned that Norma Jean is terrified of strangers. I think that maybe she thought that we were the only people in the world… and now she knows different. Chad's mom walked in and Norma, who was attempting to bolt out the back door, scrambled away so fast across my kitchen floor that her feet came out from under her. She hid under the bed, eyes as big as saucers, for hours after our guests were gone.
All in all, though, I think Christmastime has been pretty fun for Miss Norma Kitty Jean. Just wait until she gets to play with all the wrapping paper…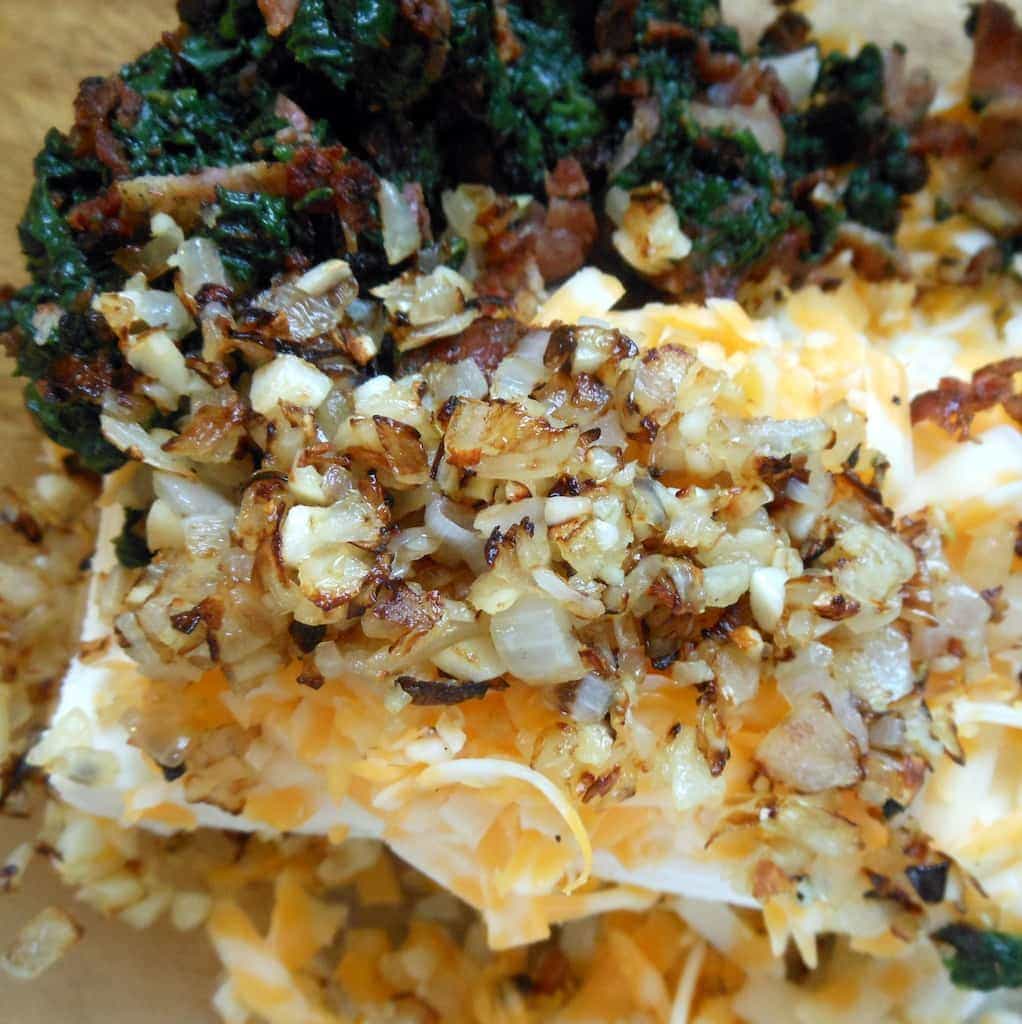 Okay, so… cheese balls. The idea for bite-sized cheese balls came from Jessica at How Sweet It Is when she made these goat cheese truffles. I was going to make those but finding goat cheese is surprisingly difficult around here, especially considering that probably half of my neighbors keep goats. It must be the companionship they're after?
Anyway, on Thanksgiving I made a jalapeno bacon cheese ball and it was totally devoured. The only problem was that I ended up with some crazy genetically altered jalapenos that were extra super hot.
So the bite size bacon spinach cheese balls were a mish mash of appetizer favorites: spinach dip, bacon, and cheese.
I made these little goodies on Friday and served them here and they straight up disappeared. They. Were. Delicious.
And EASY. This recipe is so easy!

Bite Size Bacon Spinach Cheese Balls
Bite Size Bacon Spinach Cheese Balls are the perfect appetizer for a party full of cheese lovers.
Ingredients
6 slices bacon
6 ounces fresh spinach
½ teaspoon kosher salt
½ cup onion, very finely minced
2 cloves garlic, very finely minced
1 (8 ounce) block of cream cheese, softened
½ cup shredded cheddar jack cheese
¼ teaspoon cayenne pepper
½ cup walnuts or pecans, finely chopped
Instructions
In a large skillet cook the bacon until crispy. Set aside to cool and drain on paper towels.
Drain all but 1 tablespoon of the bacon grease from the skillet. Add the spinach and cook over medium high heat until completely wilted and cooked through. Sprinkle the spinach with the salt and set aside on a cutting board to cool.
Add the onion to the skillet and cook until it's translucent and a tiny bit golden at the edges.
Add the garlic to the onion in the skillet and cook for 1 minute. Remove from the heat.
Place the cream cheese in a large bowl. Stir in the shredded cheese, and the onions and garlic.
Chop the cooked spinach into very fine bits and stir into the cheese mixture.
Chop the cooked bacon into very fine bits and stir HALF into the cheese mixture. Set the other half of the bacon aside.
Stir the cayenne pepper into the cheese mixture.
Combine the finely chopped walnuts and the remaining bacon on a plate or shallow dish.
Roll the cream cheese mixture into teaspoon-sized balls and then roll each ball into the nuts and bacon bits.
Wrap tightly and refrigerate until you're ready to serve.
Notes
You can use this recipe to make one big cheese ball instead of a zillion smaller ones. It saves a little prep time if you're in a pinch.
Rolling all the food into appetizer-sized portions. Eating everything with crackers instead of utensils.
Bourbon spiked hot chocolate.
It's the holidays you guys!! I'm sooooo excited.
Looking for more cheesy goodness?