Moist, buttery coffee cake with gooey cherry pie filling and bits of rich dark chocolate in every bite. Black Forest Coffee Cake makes a pretty addition to your breakfast or brunch table or a welcome companion for your afternoon coffee or tea.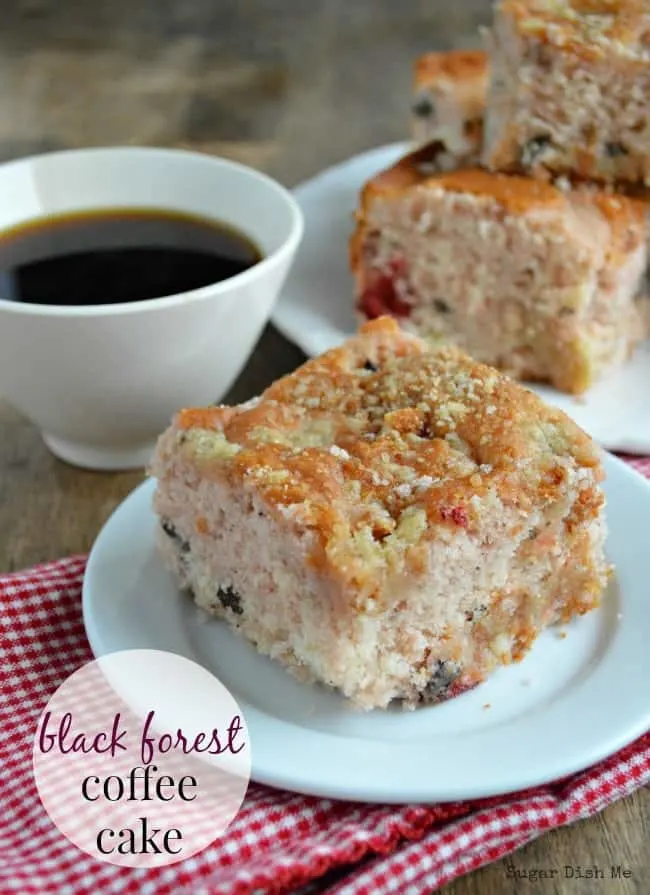 Who loves cake for breakfast?!!!!
If you don't I fear you have landed in the wrong place.
Coffee Cakes are amazing because they hand you two singularly awesome things all at once: cake for breakfast and coffee. It's like winning the food lottery at 6 in the morning.
And no one will look at you with the crazy judgey cake-for-breakfast eyes when you cut a nice slice of coffee cake and walk back to your desk with it and a nice steamy cup. Try that with a slice of birthday cake at 9 a.m. and watch what happens. The world is cruel.
Anyways.
I am positive that it's better for you to eat all your sugary carbs before lunch so you have time to work it off. Pretty sure that was on the news and we all know that they report the truth.
Ahem.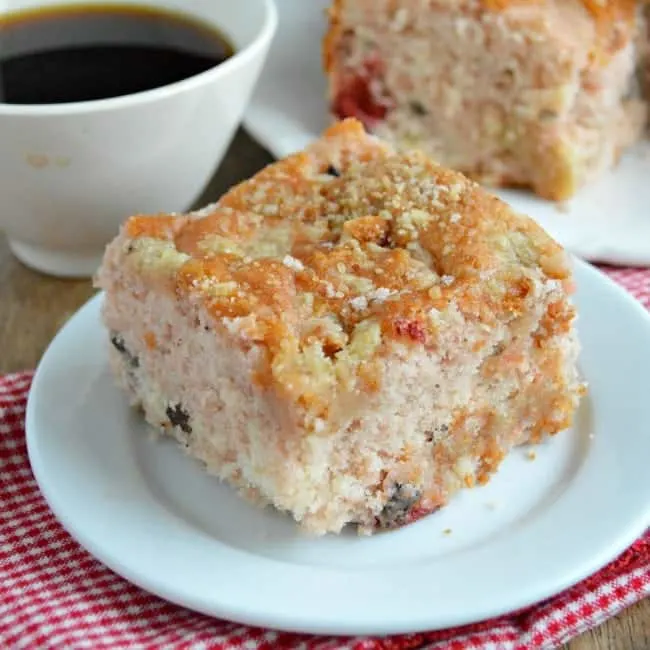 So let's discuss this particular cake. Every single buttery bite is loaded with chocolate and cherries. Did you know I don't even really like cherries? Once when we were dating Chad gave me chocolate covered cherries. I ate one and pretended to love it and thank you so much because only really nice wonderful boyfriends bring their girlfriends candies with fancy wrappers. But secretly in my brain I was screaming that the texture is WROOOONNNNGGG and why do people love these things so much?!!
Obviously I eventually came clean and told him I am totally fine with a Reese's cup or whatever. Because I'm not sure this relationship would have survived all these years filled with chocolate covered cherries.
But something about BAKING the cherries and chocolate into cake and then giving it a pretty name like Black Forest makes everything okay.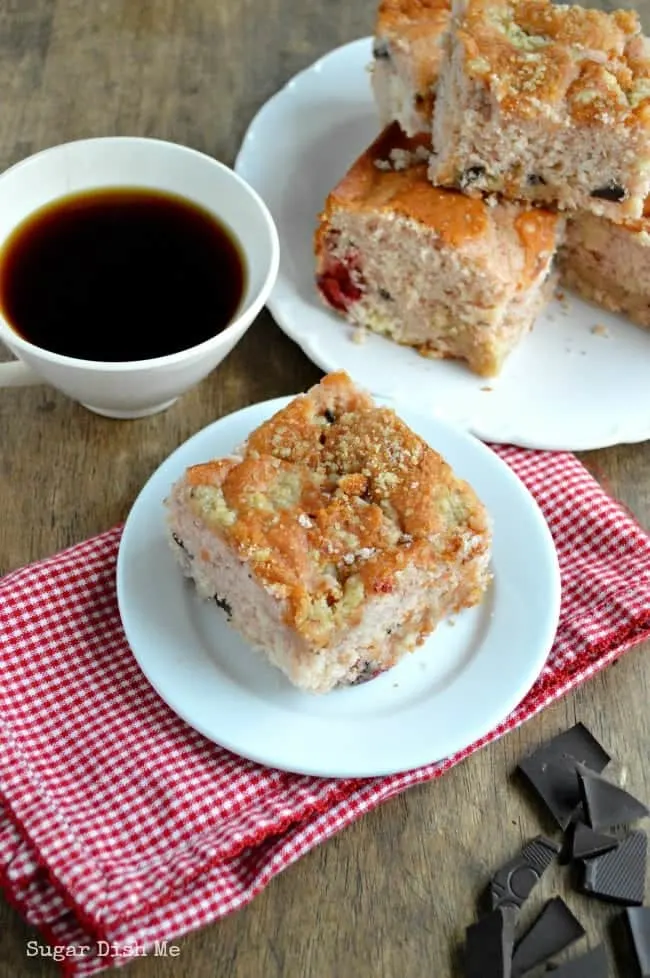 I used cherry pie filling, and when you bake that into buttery cake with chunks of rich dark chocolate the results are so happy. There's a slight crunch on the top of this Black Forest Coffee Cake — I made a streusel to sprinkle on top with turbinado sugar. Don't skip it! Buttery crunch is delicious.
You're probably wondering about that giveaway by now. I didn't forget.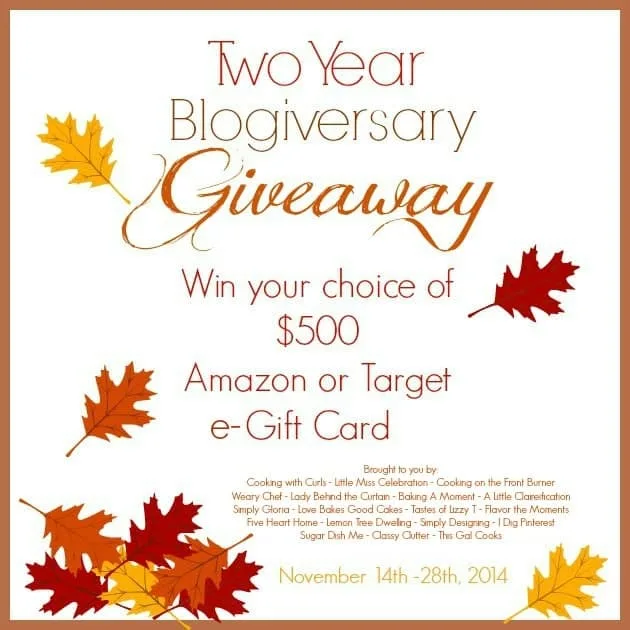 I have two friends celebrating two years of blogging by giving away $500!! Throw your name in the hat to enter for your choice of either a Target or Amazon Gift Card by using the Rafflecopter widget below.
Brought to You By…
Cooking with Curls – Little Miss Celebration – Cooking on the Front Burner – Weary Chef
Lady Behind the Curtain – Baking A Moment – A Little Claireification – Simply Gloria
Love Bakes Good Cakes – Tastes of Lizzy T – Flavor the Moments – Five Heart Home
Lemon Tree Dwelling – Simply Designing – I Dig Pinterest – Sugar Dish Me