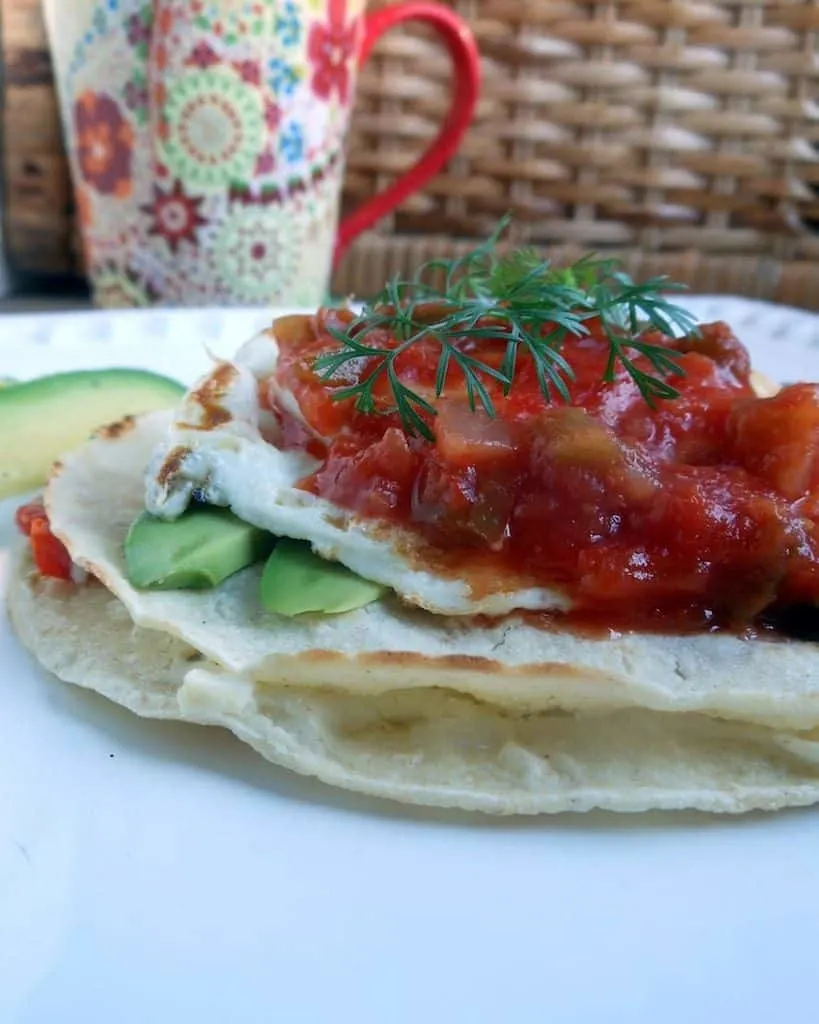 This is a very great end to a very busy week.
I've had too much to do and not enough time to do it– you know that feeling, right?
My kitchen currently looks like a disaster relief zone. It might actually qualify as a hard-hat area. No one call OSHA okay?

There are more dirty dishes than I care to discuss right now. I thought about throwing down the yoga mat this morning, but my mind will never ever be still with laundry exploding everywhere so… I did what any normal person would do: poured more coffee and made breakfast.
Working from home is a weird unmanageable beast. I have to ACTIVELY make myself sit down and do all the work-ey things I am supposed to do, all the things I NEED to do, and the list never ever ends. It is really hard to focus when you know the showers need to be scrubbed and the crisper drawer in the fridge is full of strange produce you forgot you bought on impulse 3 weeks ago. Oops.
Lucy likes to bring me her duck, which used to be a stuffed animal but now is just an empty shell scrap of fabric sans eyeballs and a squeaker. She finds me, sits next to me, and then stares intently like she is trying to bore holes through my head because she really wants to play.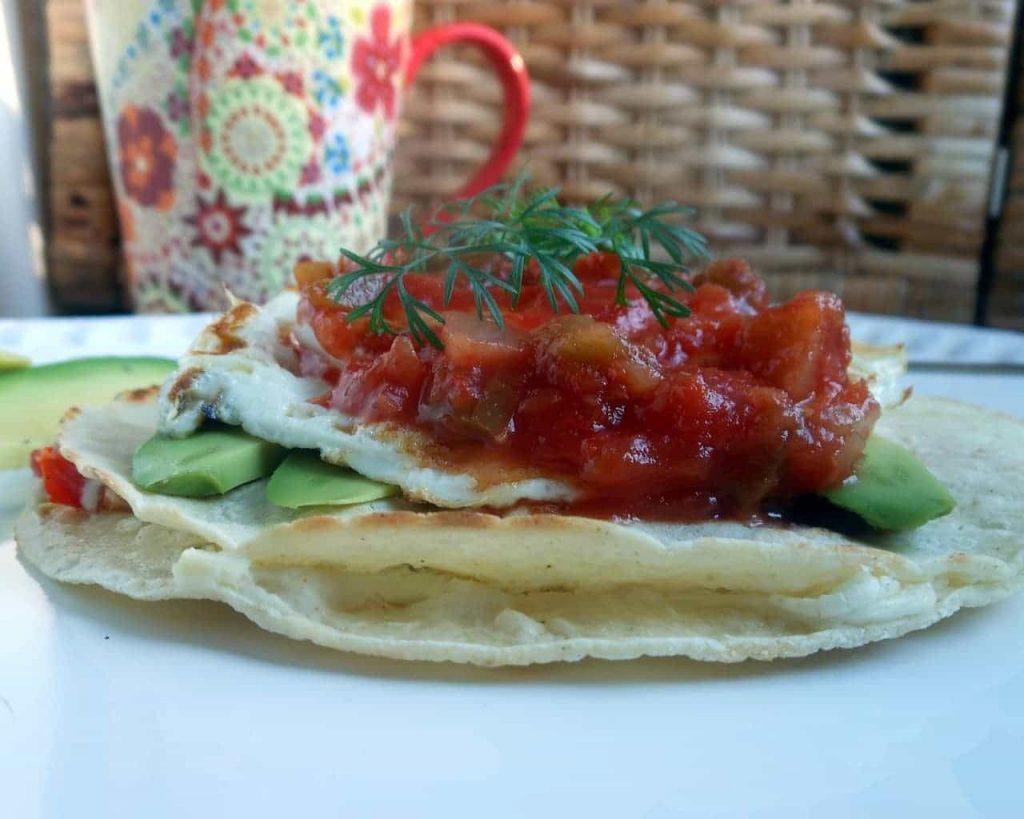 Also this week, I've been chasing Norma Kitty Jean around trying to placate all her little diva needs. She had surgery this past Tuesday, and while she seems to be doing fine, she has to wear the cone of shame around her neck to keep her from doing damage. All spatial awareness is GONE. She knocks over water, runs into things, and spills food everywhere. She is also being uncharacteristically sweet and thinks that she needs to be in my lap every time I sit down. And then I feel bad because who wants to move a sleepy little recovering conehead kitty?
Anyway– the point is, I've been busy busy busy, but in the best kind of way, and after a week of feeling majorly behind and replacing breakfast with extra coffee, I was really happy to serve myself these breakfast quesadillas.

Breakfast Quesadillas
Ingredients
non-stick cooking spray
¼ cup red pepper, diced
¼ cup onion, diced
4 small corn tortillas
3-4 tablespoons jalapeno cream cheese
½ an avocado, sliced
2 eggs
¼ cup salsa
fresh cilantro to garnish
Instructions
Spray a small skillet with the non-stick cooking spray.
Add the onions and peppers to the skillet and cook until soft, about 3 minutes.
While the onions and peppers cook, spread one side of each of the corn tortillas with the cream cheese.
Spoon the cooked onions and peppers onto two of the tortillas and place the skillet back on the burner.Lay the onion and pepper tortillas cream cheese side up in the hot skillet (I work with one at a time). Place the other tortillas on top, cream cheese side down, to make a tortilla sandwich.
Toast them on both sides. The cream cheese will heat and melt a little, but you're looking for the tortillas to be crispy and golden.
Remove the quesadillas to a plate and top each with the sliced avocado.
Cook the eggs to your liking (I like mine over medium).
Place the eggs on top of the avocado and then top with the salsa and cilantro.
Have a great weekend!