Rich, moist cake loaded with the flavors of fall! Brown Butter Pumpkin Cake with Vanilla Bourbon Glaze comes together easily from scratch and will make a great addition to any dessert table!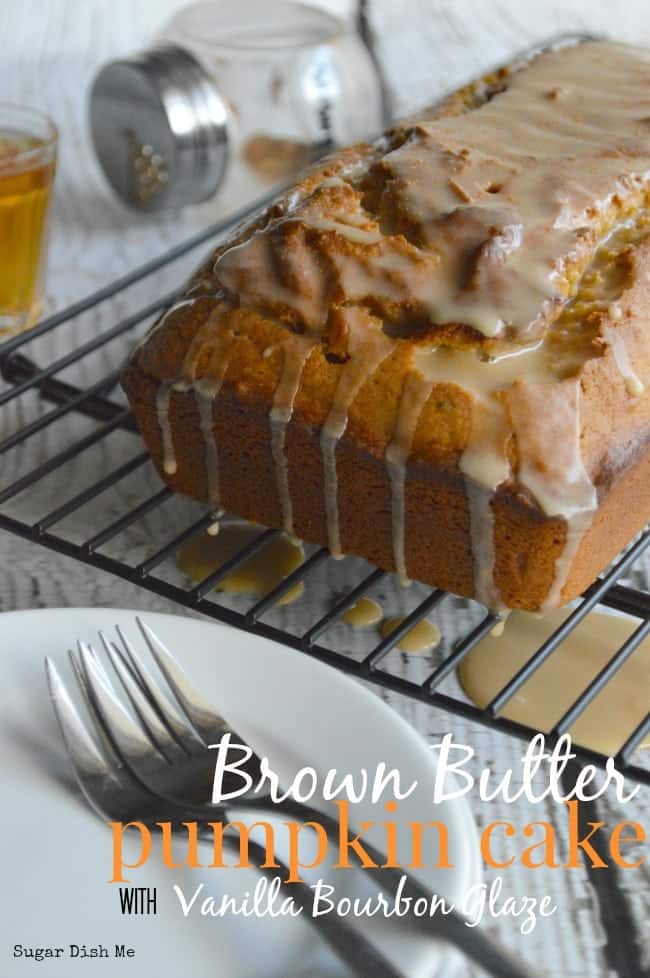 Happy Halloween!!!
I'm serving bourbon!
And from the looks of my day I'll need it in more than just cake!
Halloween is my favorite you guys. I am crossing my fingers that we are finally in a house that will get some trick-or-treat action, but also my oldest has invited like 10 teenage boys over for a spooky movie get together and costume party.
I'd planned on setting up corn hole boards and ushering them out into the giant yard with the faux graves and my ghost lady, but now they are calling for bad weather.
So I think I'm in for an evening of rowdy Halloween party kids cooped up inside and loaded up on candy.
Please pass the wine.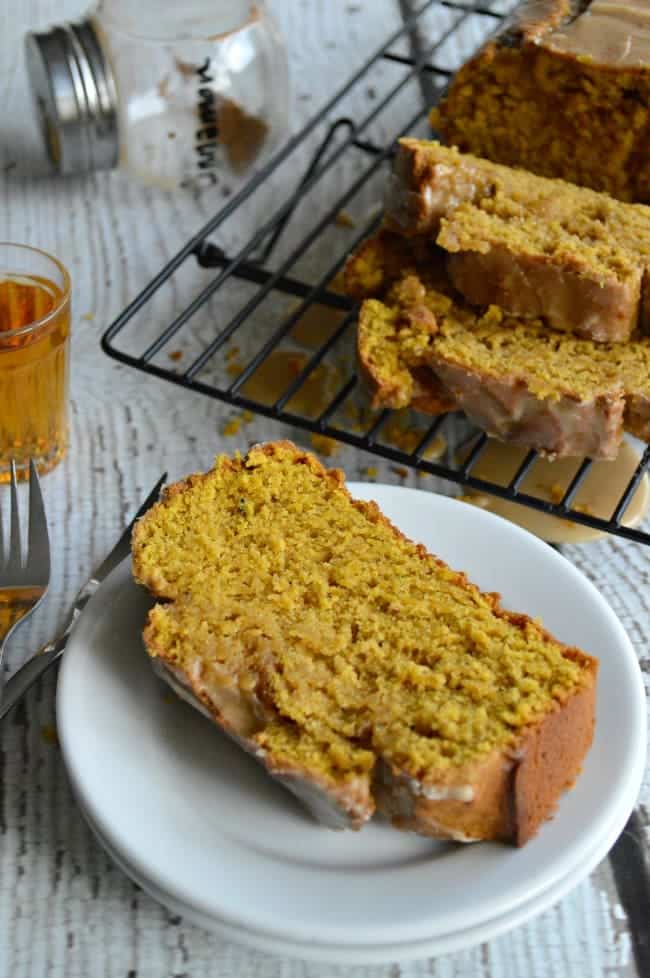 Anyway, let's discuss cake.
CAKE!!
This pumpkin cake is super easy and comes together almost like a quick bread. One bowl, one pan, no mixer.
The cake is full of rich brown butter flavor with plenty of cinnamon, ginger, clove pumpkin-ey spice. The glaze is sweet with the flavors of bourbon and vanilla.
It's pretty perfect.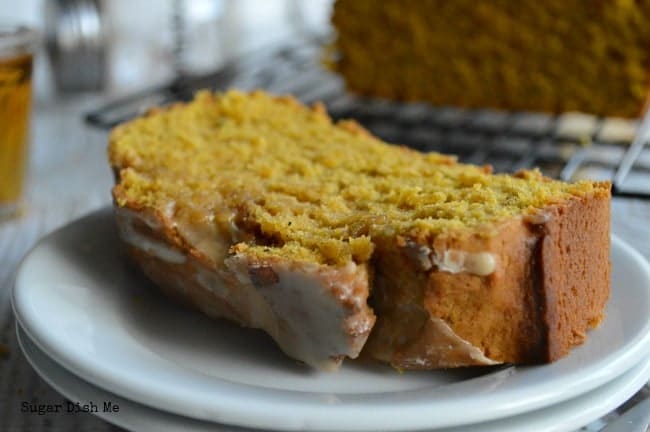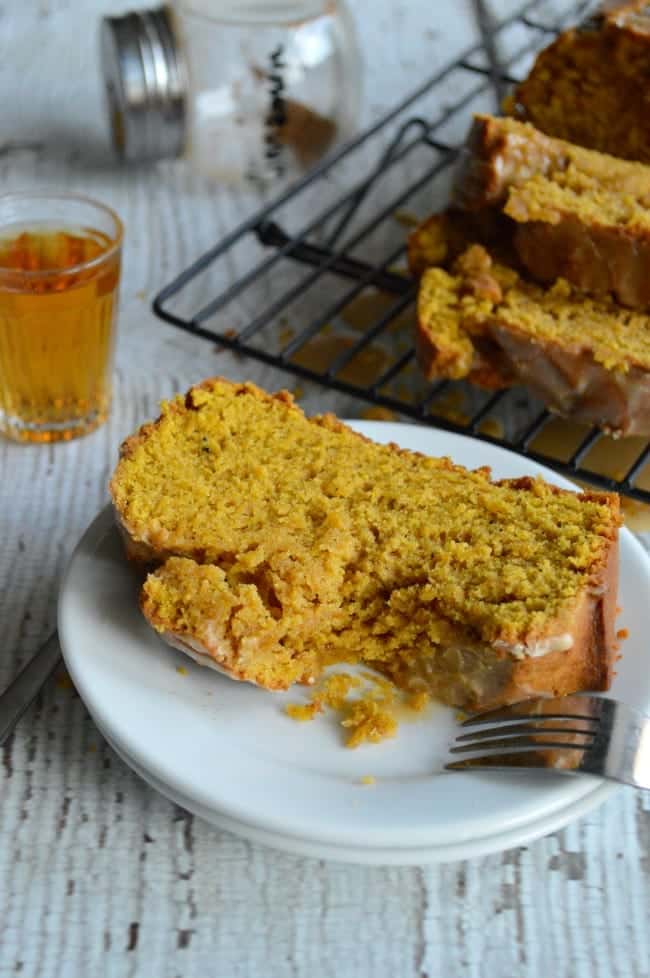 Brown Butter Pumpkin Cake with Vanilla Bourbon Glaze
A rich, moist loaf cake full of fall flavors. Brown butter and pumpkin pair perfectly with the bourbon and brown butter in the glaze.
Ingredients
¾ cup unsalted butter
½ cup brown sugar
½ cup granulated sugar
2 eggs
1½ teaspoons vanilla
½ cup canned pumpkin puree
2 cups all purpose flour
1½ teaspoons baking powder
1 teaspoon ground cinnamon
½ teaspoon ground ginger
¼ teaspoon ground cloves
For the Glaze:
½ cup powdered sugar
2 teaspoons bourbon
1 teaspoon vanilla
1 teaspoon heavy cream (or milk)
½ teaspoon salt
Instructions
Preheat the oven to 400°F and butter a 9 X 5 baking dish (large-size bread pan).
In a small saucepan brown the butter. [Melt it over medium heat until it starts to crackle and pop. It will start to brown and will smell nutty -- careful that it doesn't burn! Brown butter will have little browned bits at the bottom] Let the butter cool just a little before using.
In a large bowl stir together the browned butter, brown sugar, and granulated sugar. Add the eggs one at a time, stirring well between each addition. Then stir in the vanilla and pumpkin.
In another bowl whisk together the flour, baking powder, salt, cinnamon, ginger, and cloves. Add the dry to the wet all at once and stir until everything is just combined.
Pour the batter into the prepared pan and bake for 40 - 45 minutes, until a pick inserted in the center comes out clean.
To make the glaze mix together the powdered sugar, bourbon, vanilla, and cream. Pour it over the cake and let it set up before slicing.
Have a happy and safe All Hallow's Eve!!!