Rich dark chocolate doughnuts topped with chocolate frosting and the delicious rum + coffee flavor of Kahlúa! Chocolate Kahlúa Doughnuts and Iced Kahlúa Coffee are a delicious way to shake up your summer routine.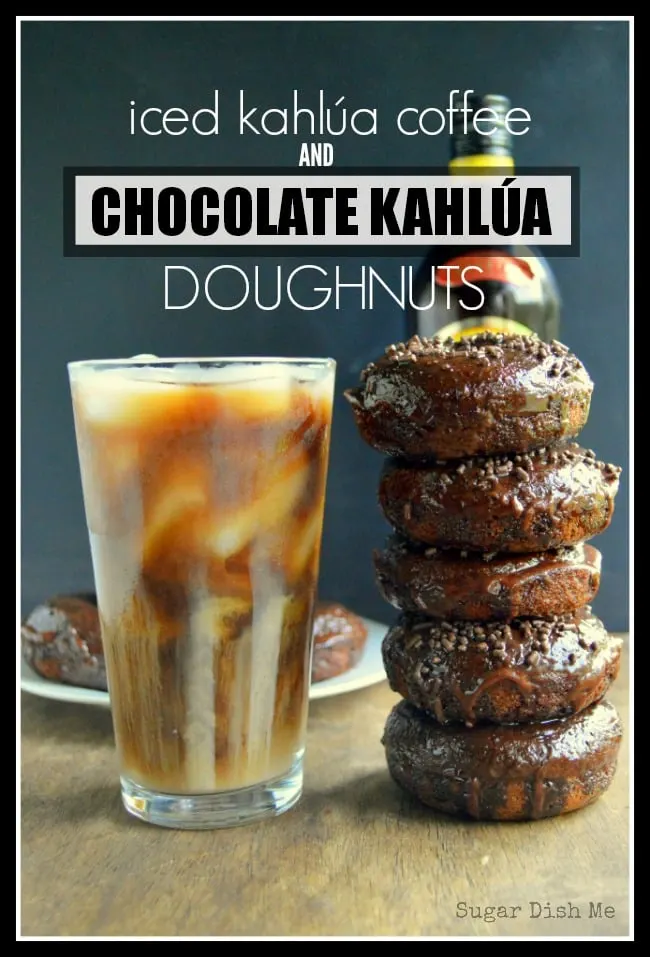 This post was sponsored by Kahlúa to help promote their Summer Shake Up campaign. I was compensated for the content here, but all opinions are my own.
Coffee and doughnuts! (or donuts? <<– pick your delicious word poison)
Can you even think of a more perfect pair? Coffee and donuts are happier together than peanut butter and jelly. You get the sweet, the rich depth of flavor, the delicious cake texture (because let's be serious about our doughnuts here: those cake donuts? They were made for dunking in coffee. ), and that nice brew, sweetened and creamed to your liking, to wash it all down. Made for each other. I'm telling you.
I think by now we have all realized that I am completely in love with all the breakfast-ey brunch foods, so it stands to reason that I was bound to find a way to shake up my summer with Kahlúa AND brunch.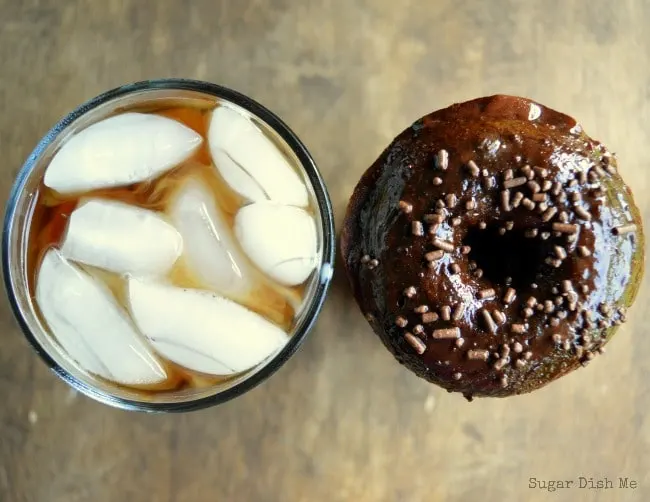 And since champagne and vodka are both perfectly acceptable brunch items (hellooooo mimosas and Bloody Marys!), I decided that Kahlúa, with all it's bold coffee flavor needed to make that list.
You're Welcome.
I'm actually not sure why I hadn't thought of it before — coffee liqueur totally screams to be invited to brunch, right?
I added it to to the chocolate cake batter for these baked Chocolate Kahlúa Doughnuts. I added it to that perfect dark chocolate frosting. And then! I added it to the iced coffee.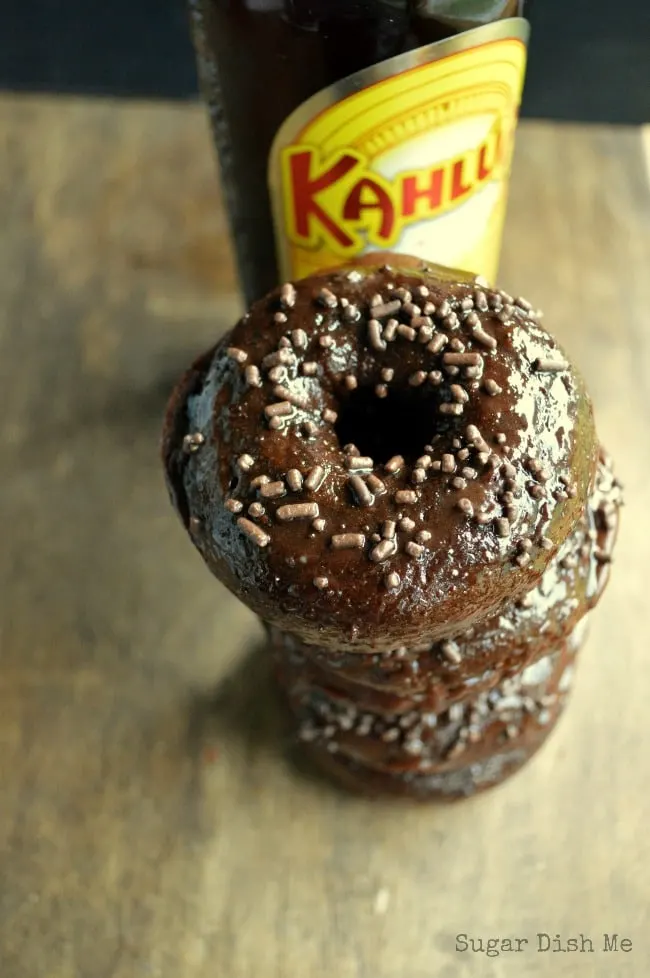 Summer is such a great time for get-togethers and long, leisurely goings-on, and while I love hosting a good backyard BBQ as much as the next person, I'm really excited about serving this version of coffee and donuts up at a Saturday brunch. In the air conditioning. Or the shade of our big pecan tree. Before the heat of the day swallows us all up and the makeup melts off my face.
Good plan, right?
I thought so, too.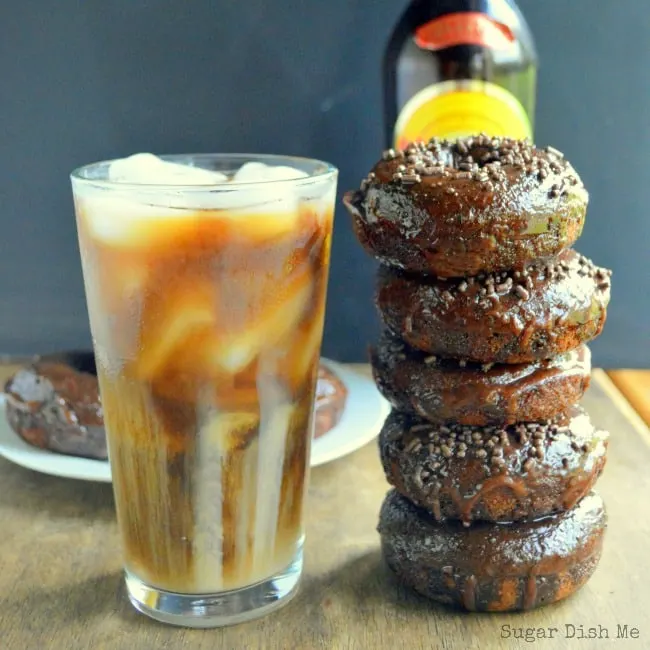 Oh!!!
One more thing!
Kahlúa would also love to help you shake up your summer with a fun little giveaway! The winner (U.S. residents only) will receive a summer picnic basket that includes a cooler to keep all your cocktail fixin's nice and chilled, a Kahlúa tumbler and martini glass, and a fun little recipe card with some top signature cocktails!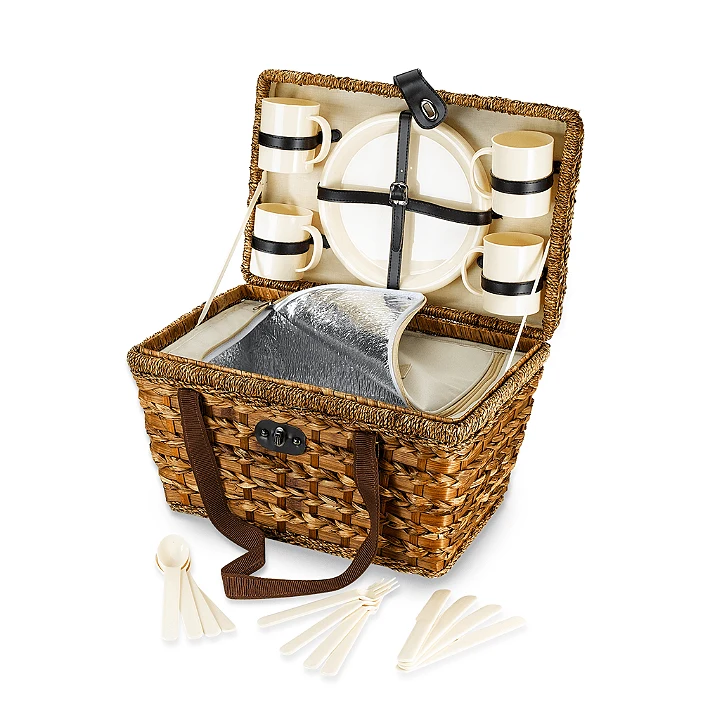 TO ENTER: Just leave me a comment on this post telling me your favorite flavor of doughnut, though I am sure that after you make these, they will top the list!
(Giveaway open from 7/9/2014 through midnight on 7/16/2014)
Chocolate Kahlua Doughnuts
Rich dark chocolate baked doughnuts with the delicious coffee flavor of Kahlúa in both the batter AND the glaze! Perfect for a brunch or a fun evening with friends.
Ingredients
For the Doughnuts:
1¼ cups all purpose flour
⅓ cup dark unsweetened cocoa
½ cup granulated sugar
¾ teaspoon baking soda
pinch of salt
2 eggs
¼ cup buttermilk
¼ cup Kahlúa
⅓ cup sour cream (or Greek yogurt -- see note)
3 tablespoons oil (I used canola)
1 teaspoon vanilla
For the Chocolate Glaze:
1¼ cups powdered sugar (it helps to sift it)
3 tablespoons dark unsweetened cocoa
1½ tablespoons Kahlúa
1½ tablespoons milk or cream
To Top:
Chocolate jimmies
Instructions
Preheat the oven to 375°F. Lightly spray 2 regular (not mini) doughnut pans with cooking spray.
In a large bowl whisk together the flour, unsweetened cocoa, granulated sugar, baking soda, and salt.
Make a little well in the center of the bowl. Add the eggs, buttermilk, Kahlúa, sour cream, oil, and vanilla. Lightly beat the eggs with the other ingredients in the center and then begin to stir everything together with the dry ingredients.
Mix until just combined. Divide the batter evenly between the prepared doughnut pans. The batter will be THICK. The doughnut cups in each pan will be full mostly to the top.
Bake for about 8 minutes, or until a pick comes out clean. Let the doughnuts cool in the pan for a few minutes before letting them cool completely on a wire rack.
To make the glaze, whisk together the powdered sugar and unsweetened cocoa in a shallow dish or plate. Add the Kahúa and milk and stir until combined (glaze will be thick). Place the doughnuts face down in the glaze to thoroughly coat them. Place them on a wire rack to let the glaze set up and cover them with the sprinkles
Notes
1. These will keep for several days in an airtight container BUT! Please note that the moisture content from the doughnuts in an airtight container will un-set the frosting. Still good! But sticky. I think doughnuts are always best on the day you make them.
2. I have made this recipe with both sour cream AND Greek yogurt. With the buttermilk, I much prefer the sour cream or the doughnut batter will have just a bit too much tang. If you opt for regular milk you can certainly use plain or vanilla Greek yogurt in place of the sour cream to yield delicious results.
To make Kahlúa Iced Coffee:
2 parts Kahlúa

2 parts chilled iced coffee (strongly brewed coffee works best)
1 part milk or cream
Fill your glass to the top with ice. TIP: I like to keep a few ice cube trays full of frozen coffee on hand. It keeps your iced coffee from getting watered down on a hot day! Pour the Kahlúa over the ice. Then add the coffee and cream. TIP: sweeten the coffee before you chill it so there are no sugar granules clinging to ice in your drink.
Check out Kahlúa's social media pages for fun entertaining and cocktailing inspiration and be sure to share all the ways you're shaking up summer with the hashtag #KahluaSummer.